Accessories can be the hardest things to organize. Maybe it's because they come in so many shapes and sizes. Plus, there's just so much!
You have belts, ties, scarves, hats, purses, watches, sunglasses, jewelry, and the list goes on and on. That's just for adults! Kids' and teens' accessories can be even more overwhelming.
At Diplomat Closet Design, we frequently work with clients who are at their wits' end about accessory overload. Here's our guide to keeping things tidy.
Start With an Accessory Edit
The first and most helpful thing you can do is start by spreading all of your accessories out somewhere, like on your bed or dining room table. Get a good look at everything in bright light.
Is there anything too old, stained, or broken to wear? Put it in boxes to donate it to charity or give it away. Better yet, hold an accessories swap, which is a fun and affordable way to trade accessories with other fashionable friends.
By editing down your accessories, you're taking the first step to controlling clutter and focusing on the items that you treasure most. This will make the next steps much faster and easier.
Small Scale Solution or Major Closet Upgrade?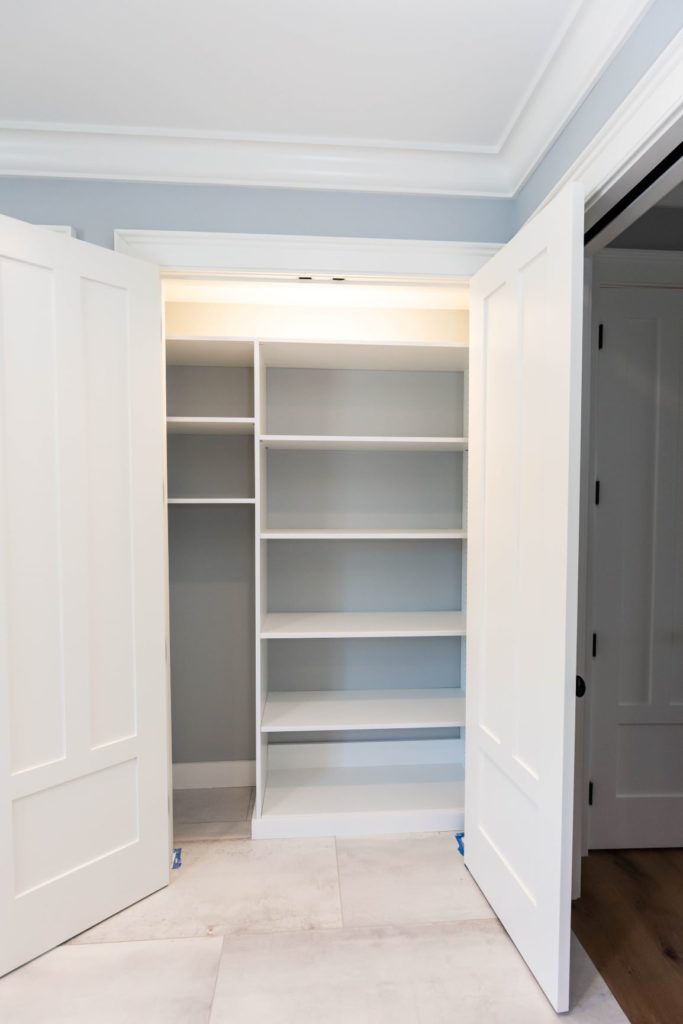 Now that you have a better idea of how many accessories you need to organize, take a moment to decide whether this will be a small-scale or large-scale project. Fewer than 20 accessories is probably a smaller project. A bigger stash requires a much bigger solution!
For example, someone with just a few belts and ties can probably get away with adding a hanging belt and tie holder in the bedroom closet. But someone with a large collection of hats, ties, cufflinks, and watches will need a custom closet storage solution that provides a proper place for each stylish item.
You can't always depend on your home's original builder to give you enough storage for accessories. Even homeowners with newly-built walk-in closets are often frustrated to discover there's nowhere to put their accessories.
Take a look at this gallery of master walk-in closets. At first, you don't necessarily notice the sheer number of accessories these closets are holding because everything is so neatly organized. But if you look closer, you'll see there are accessories everywhere.
Add Clever Closet Storage Hacks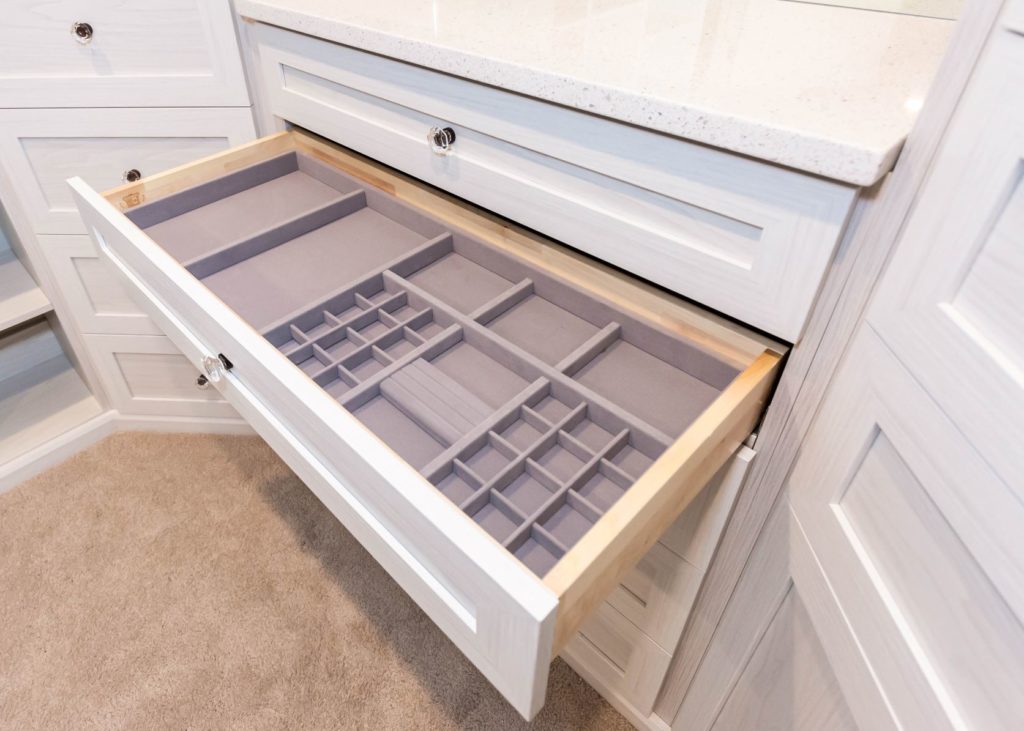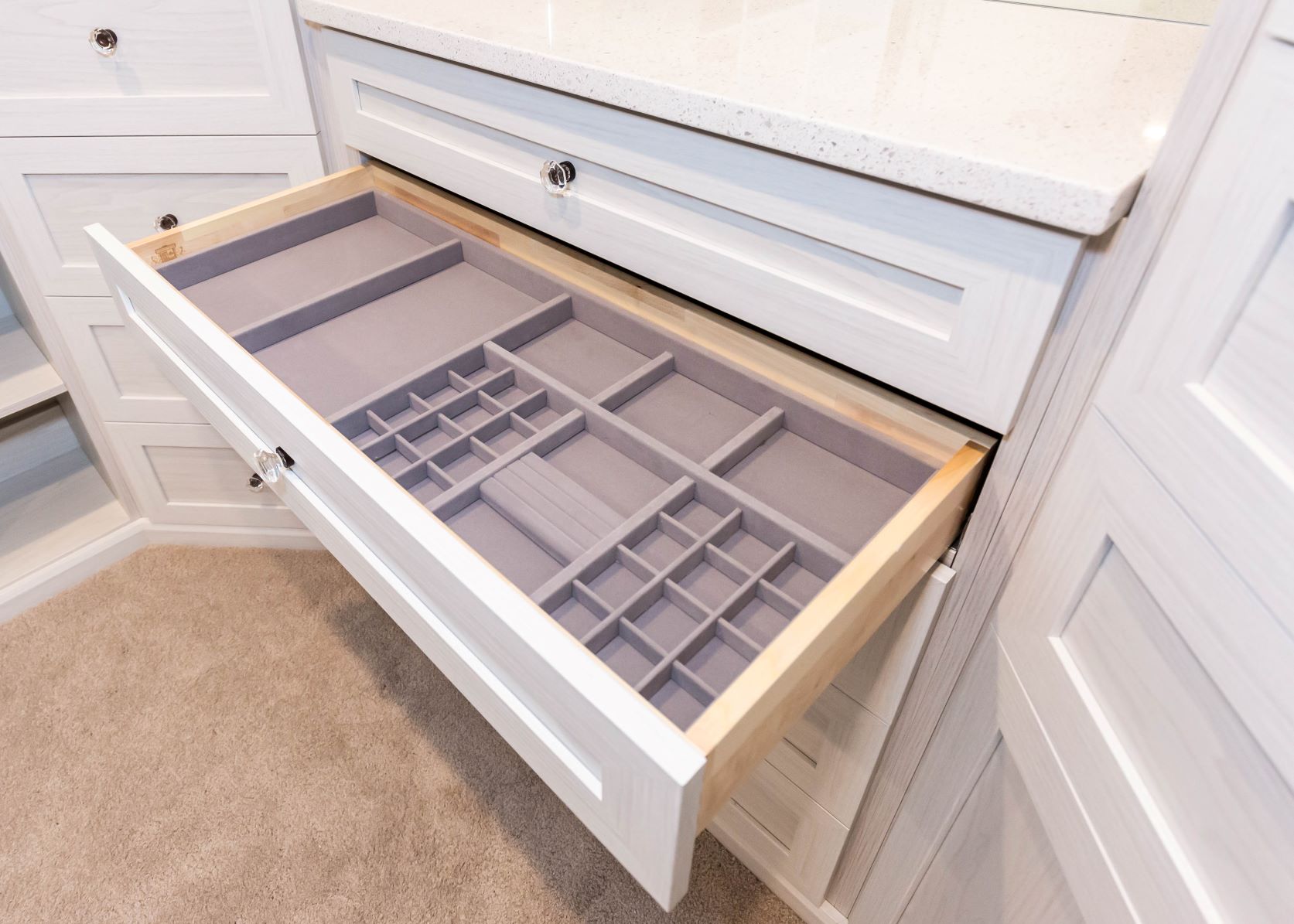 No matter how many accessories you have, a little creativity goes a long way. Here are some inventive and creative storage hacks for arranging your accessories.
A row of hooks holds belts or necklaces
A wall of square nooks arranges your purses and shoes
A wall-mounted hat rack gathers casual ball caps and beanies
A drawer with trays takes care of rolled-up ties, glasses, barrettes, and jewelry
Long pegs or knobs hold groups of dressy scarves
Remember, your accessories don't have to be out in the open every day. It's best to keep them from cluttering up your view.
Here are some hidden storage solutions that work perfectly for accessories:
Hide necklaces on individual hooks that slide out of a vanity or closet
Install a hidden corner carousel that holds your fanciest dress shoes
Tuck earrings into a velvet-lined drawer that slides into a secret spot
Keep expensive watches and jewelry locked away in a dresser safe
Custom Storage for Kids' Accessories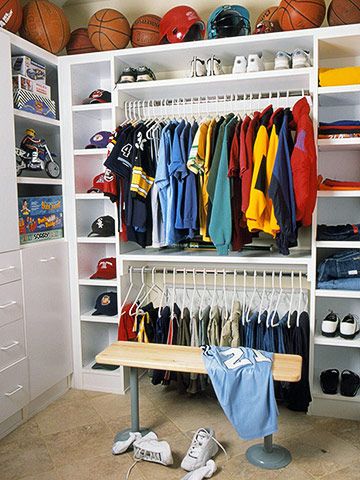 Now let's take a moment to address kids' accessories because they can be quite overwhelming. Every child seems to have a million little items littering the floor.
If you've ever been to a preschool, you've seen one of the world's best solutions to children's clutter: cubbies! That's right – cubby holes can be used at home, too. Install a wall of cubbies that hold bins and baskets where your child can tuck away all of their accessories.
You can also use a child's closet organizing system, which is a feature that's affixed inside your child's closet for safety and storage. Now they have a spot to stow all of the little stuff in their lives.
Psst … Accessories Don't Have to Live in the Bedroom!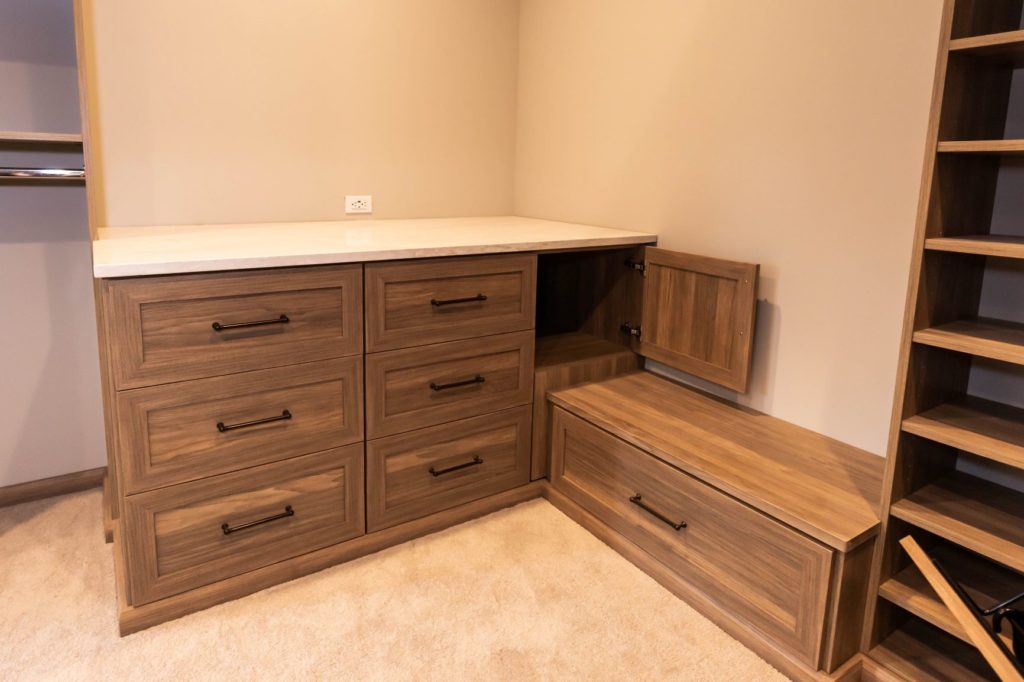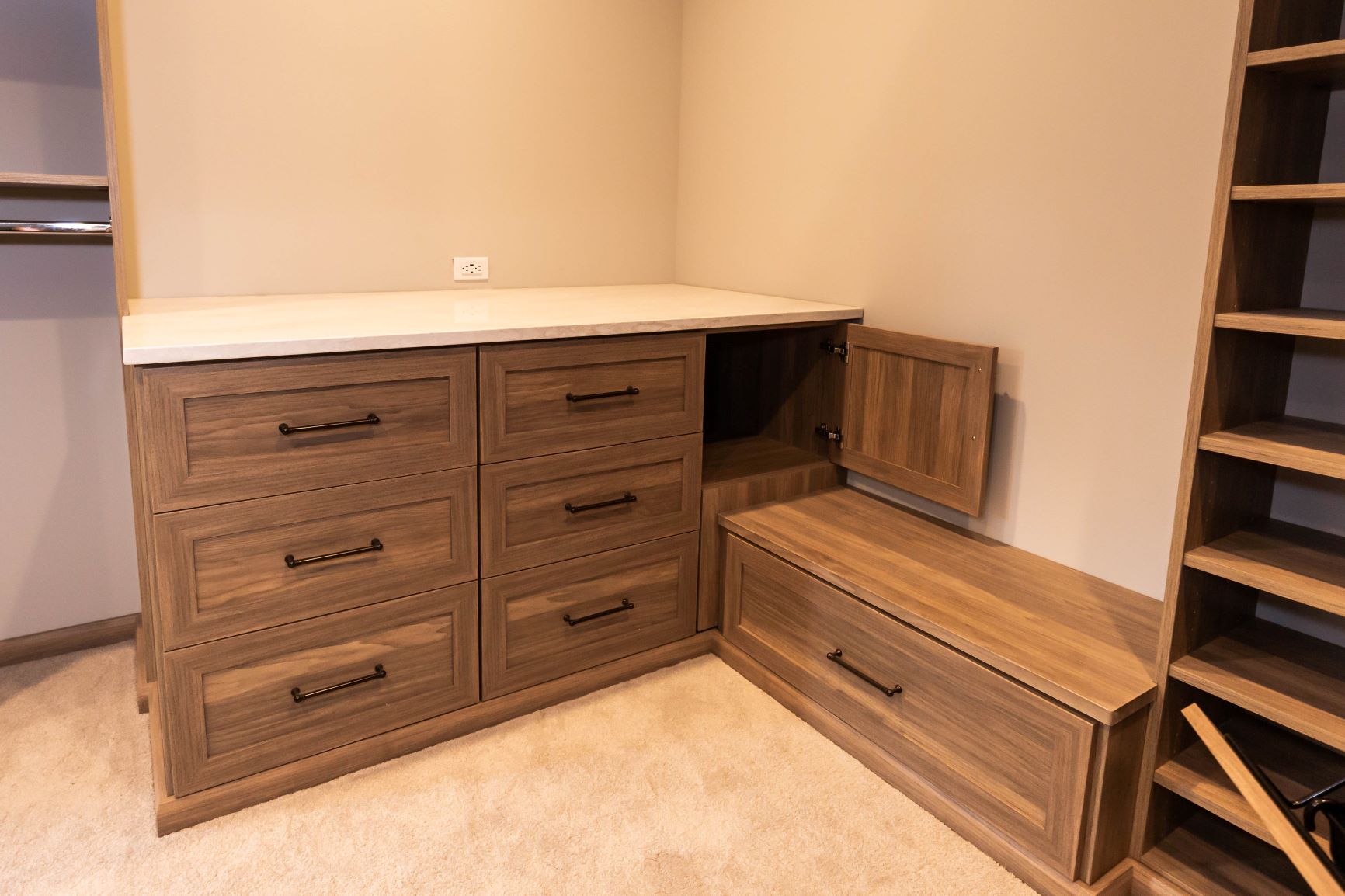 One final note: You don't have to keep all of your accessories in your bedroom closet. A mudroom, laundry room, or linen closet can provide extra accessories storage.
Store hats and scarves on hooks lined up in your mudroom.
Use styling boxes or baskets in the mudroom for gloves and mittens.
Organize all of your handkerchiefs and sweatbands into a stack in the linen closet or laundry room, since these items are washed so often.
Store out-of-season accessories in boxes in a mudroom or laundry room closet.
Expert Help With Accessory Organization
As you can see, there are plenty of ways to arrange your accessories when you take a fresh look at your storage options. The better organized your accessories are, the more fun it is to accessorize each day!
For more assistance with exploring your storage options, reach out to the organizing pros at Diplomat Closet Design.
If you live in Delaware County in towns such as Concordville, Edgemont, Glen Mills or Villanova, contact us today.