Autumn brings breezy days along with plenty of rain and mud. Sometimes you just need a spot to kick off your boots and shed your coat after an invigorating walk outdoors.
How do you handle boot and coat storage in your home during the fall? What about gloves, scarves and hats. If your closets are already bursting at the seams, we have some additional storage solutions that will make it easier to keep all your fall outerwear organized.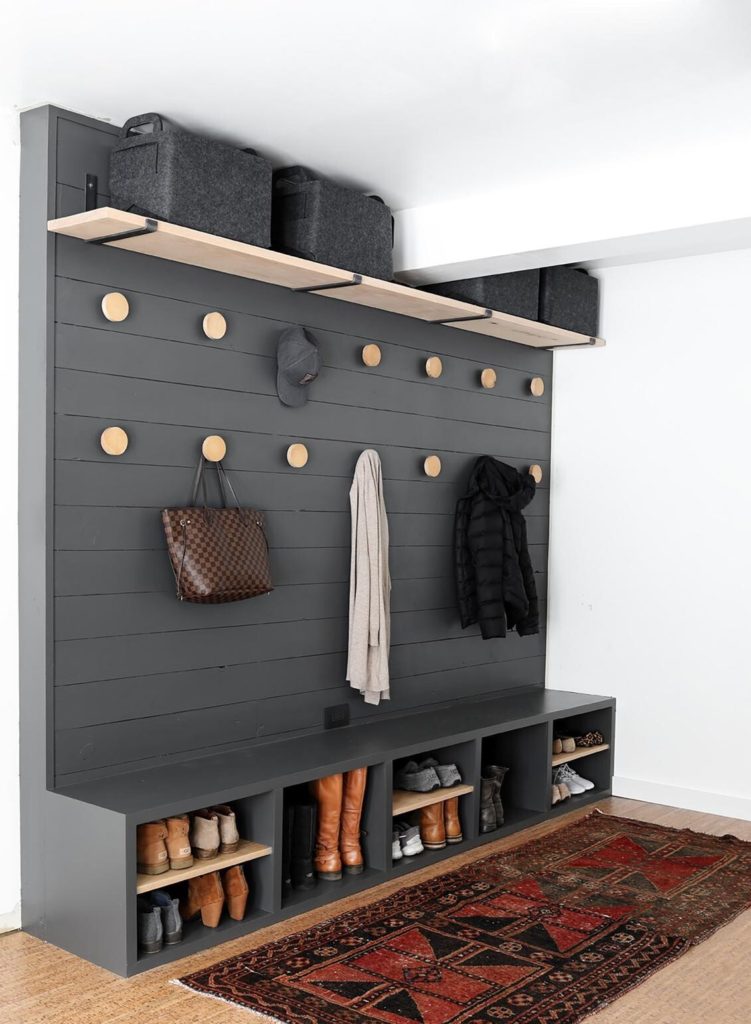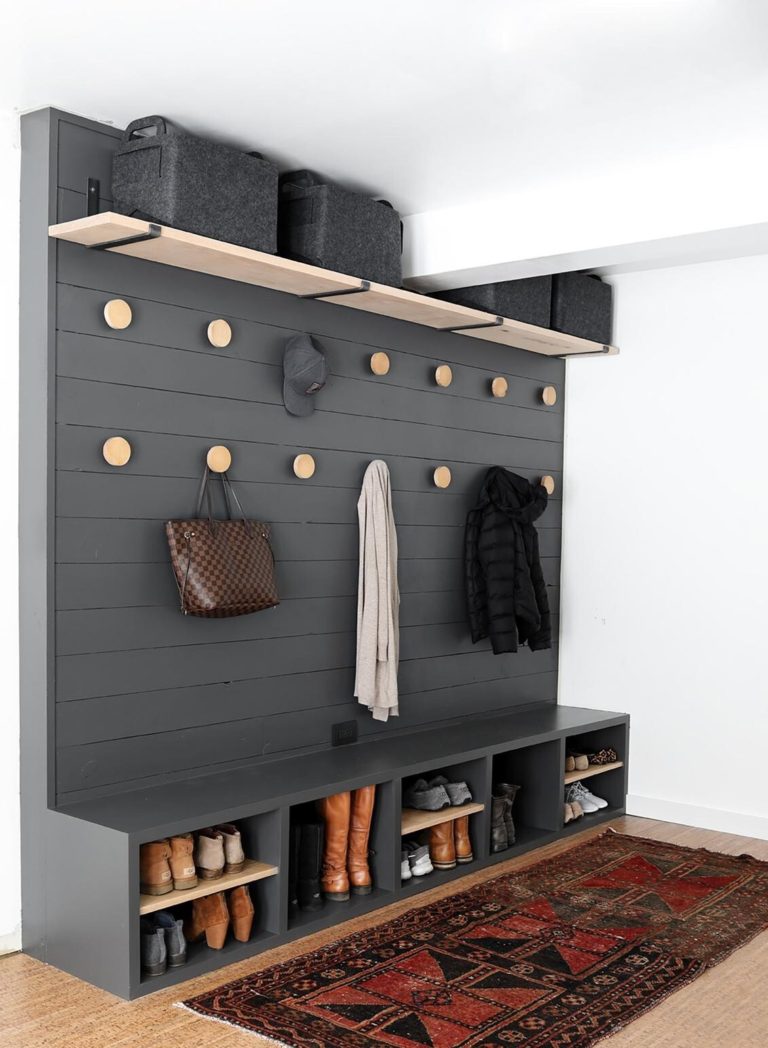 Hook it All Up
Hooks can solve many fall storage problems. For coats, hats, and scarves, add a row of hooks along a wall. They give you a place to keep things arranged neatly while it all airs out.
If you have young children, label each hook with a child's name so they feel motivated to hang up their stuff as soon as they come indoors. Children can also use their hooks to store dirty sports gear and outdoor toys.
Hooks also come in handy for pet owners. After a fall walk with your dog, a towel on a hook is ready to clean muddy paws – and provides an easy place to hang the leash too.
Get Creative With Rods and Hangers
Coat hanging rods don't have to be boring. Depending on your space, they also don't have to be hidden away behind closed doors. Industrial pipes and rods are having a big moment as out-in-the-open hangers for coats and clothing.
For example, mount copper pipes from the ceiling in your mudroom or laundry room to provide a strong place to hang wet, heavy coats. The pipes add a stylish architectural detail to your home and expand your fall clothing storage space significantly.
Roll it Away
Rollers and casters provide a handy way to access your stuff, especially if someone in your home can't lift heavy objects. Add rollers to galvanized bins and you can roll out a bin, toss everything inside, and roll it all out of your way.
In fact, an entire cabinet can be built on casters so you have movable storage and workspace whenever you need it. For example, if your kids play fall sports, you can roll out the storage cabinet during the sports season then roll it away into the garage for the rest of the year. The same goes for seasonal hobbies and work-related gear, which you can corral in a rolling drawer that hides in a corner when you're not using it.
Consider a Custom Storage Bench
A built-in bench looks beautiful and does double duty in your household. Use it as a storage place for boots and shoes, plus someplace to sit and lace up your footwear before you go outside.
Your built-in seat storage can be custom-designed to fit into any entryway, hallway, or even the garage. Your family can use it to tuck away items like a boot brush, dustpan, or cleaning solution that helps you clean up all the day-to-day household messes.
Have a Mudproof Plan
Autumn brings extra mud into your home, so why not create a new mudroom where you can keep the mess under control? For footwear, custom cubbyholes are a great solution. Consider using wire baskets in tall cubbyholes to corral your boots while still allowing air to circulate around them.
Another option is a set of floor-level sliders where you can place your shoes, then slip them away under a bench or cabinet. A carpenter can create holes or a decorative grate that allows plenty of drying airflow.
If there's space, your mudroom or laundry room could be a great spot for a washbasin where you can clean off all the muddy stuff. Some people even install a pet bath or shower to rinse off a dirty pup and anything else that needs a quick spray of water.
Fall in Love With Diplomat Closet Design
Fall is a great time to take a fresh look at your storage space and explore your options. If you'd like to add a mudroom, storage bins, entryway cabinet, or another type of creative solution to storing your stuff, we're here to help!
If you're in the Springfield, King of Prussia, or Malvern areas,  contact Diplomat Closet Design to talk about your storage challenges or browse our blog for more interesting fall storage ideas.