In the mood for something fresh and heartwarming in your kitchen? Here are some custom cabinet ideas that will liven up your space and give you a burst of cheer every time you walk into your kitchen.
On-Trend Pastel Hues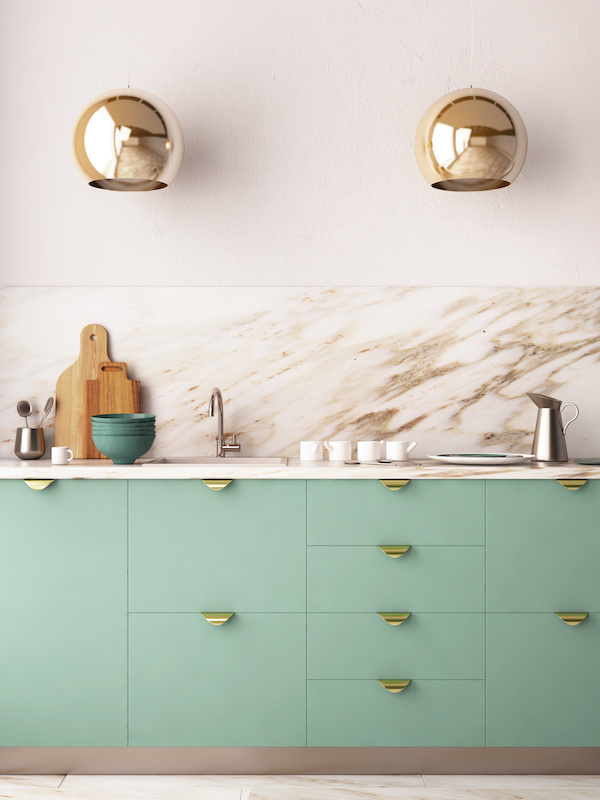 Light pink. Eggshell blue. Pistachio green. These light, airy pastel colors are all over social media and are filling kitchens with happiness. A pastel-colored set of custom cabinets always looks bright and fresh, even when your kitchen is less than spotless at the moment.
Cabinets That Keep Secrets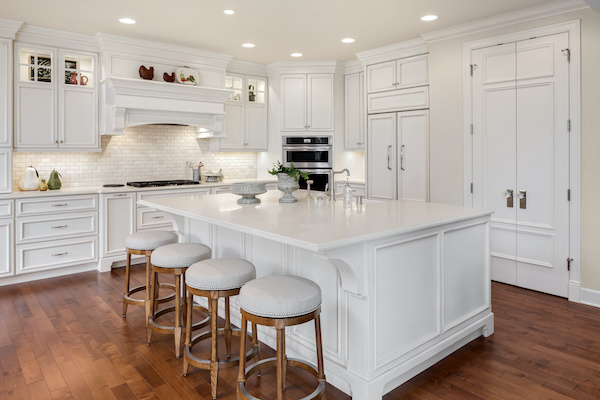 Does your kitchen have something to hide? False cabinet fronts can mask your dishwasher, wine storage fridge, appliances, and much more. We've even seen large custom-cut cabinet fronts that can hide an entire refrigerator! The result is a tasteful and coordinated kitchen that feels as stylish as any other room in your home.
Bold Metal Cabinet Fronts
Metal cabinet fronts are perfectly on-trend right now, but they're also a classic choice. Metal cabinet details have appeared on cabinets as far back as the 1870s and saw bounces in popularity during the steel-crazed 1950s and heavy-metal 1980s. Today's metals are durable and beautiful designs made of stainless steel, copper, brass, or even wire mesh.
Sweeping Floor-to-Ceiling Cabinets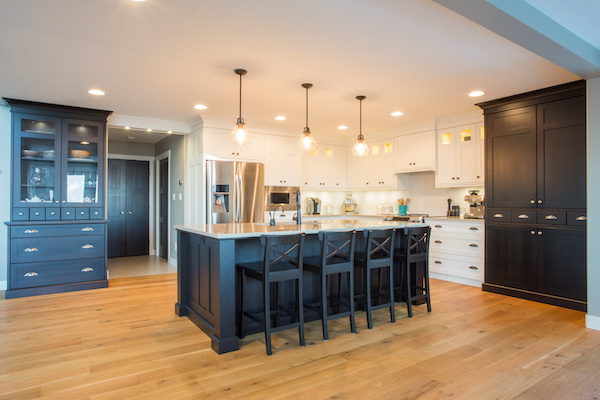 One of the biggest design movements we're seeing in kitchens is the installation of large-scale floor-to-ceiling custom cabinets. In a layout like this, your cabinets go from the floorboards all the way to the crown molding. Benefits include maximum storage, a finished look, and an easy way to maintain an absolutely clutter-free kitchen.
Glass-Front Cabinets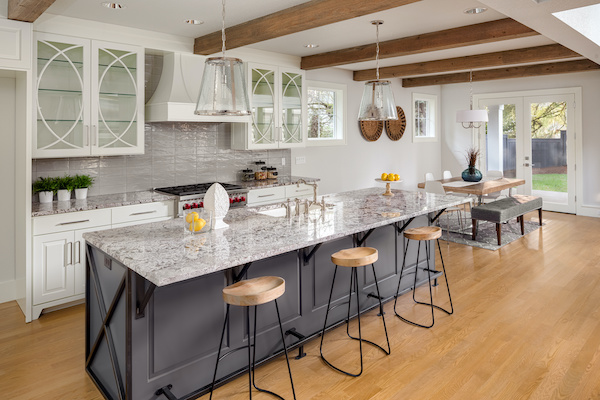 Glass gives an almost museum-like quality to even the simplest kitchen. When your dishware is perched neatly behind glass, it stays clean and ready to use whenever you need it. Hint: Add custom in-cabinet lighting for an extra note of drama inside your glassy cabinets.
Whitewashed Barnwood Style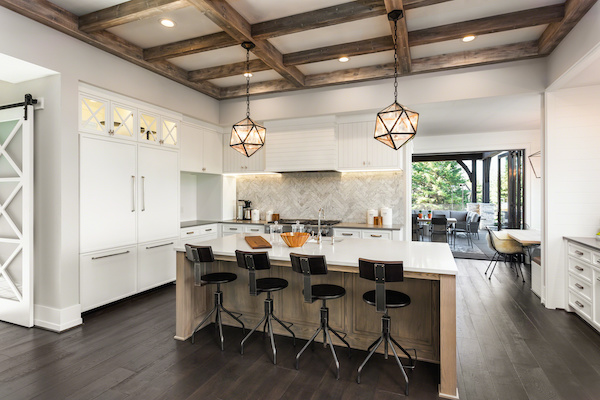 Farm-style kitchens have enduring popularity, probably because they feel honest and hardworking for busy families. Barnwood cabinets ground the room and prevent your kitchen from looking fussy. With whitewashed grey ash cabinets, for example, a little scrape or ding will never look out of place.
Heart-Pounding Hardware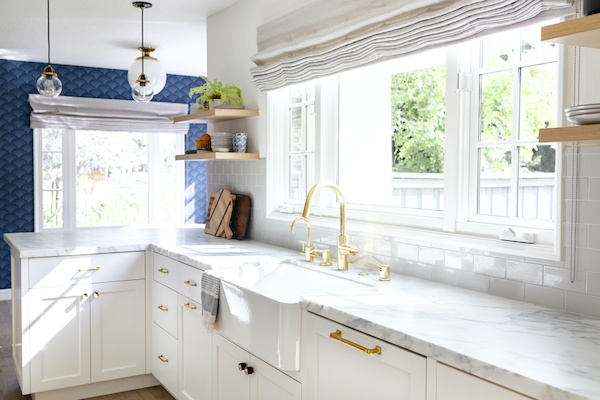 Consider installing custom-designed cabinets that put the hardware front-and-center. Long, swirling handles provide easy gripping and a bold style statement. Gleaming copper hardware looks luxe and stands out among all the other kitchens in your neighborhood. Hardware is one of the easiest and least expensive ways to make your kitchen more YOU.
Custom-Painted Details and Designs
Patterned cabinets are a bold choice for a bold household. You can either order cabinets that come with a built-in pattern or hire a custom handpainter to give your cabinets personality and charm. Popular patterns include faint polka dots, a single bold stripe, zig-zags, diamond shapes, and ikat designs.
100% Down Low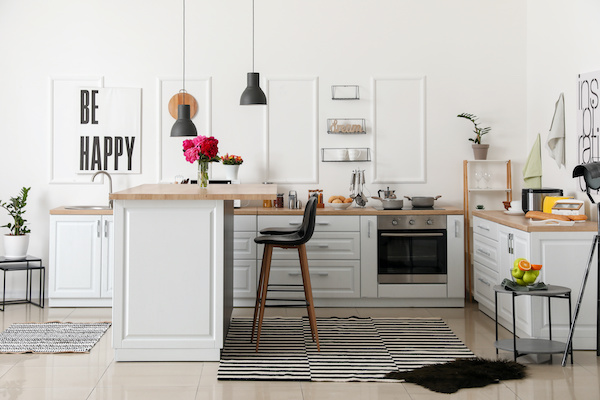 Have you considered remodeling to eliminate your upper cabinets? It's a way of minimizing visual clutter that feels perfect in an open floor plan. With dark-colored lower cabinets and light-colored walls, your kitchen feels both grounded and airy. This kind of massive redesign typically needs the help of a professional kitchen designer who can reimagine your entire layout, not just your cabinets.
Swooning? So Are We.
Diplomat Closet Design loves helping people design the kitchens of their dreams. If these ideas make your heart sing and you live in the Bristol, Avondale, or Edgemont areas, contact us today to request a virtual appointment.
Interested in making your home office stylish and improving your productivity? Watch a recap of our latest

webinar

.