Custom closets are as unique as the families who use them. At Diplomat Closet Design, we work with hundreds of families in the West Chester area to design custom closets that meet their exact needs.
That's why we're taking this opportunity to share some feedback from local people about the value of custom closets. If you're considering adding one to your home, here are some opinions about how the process works and whether it's worth it.
If you have questions about the initial design process, your custom closet designer will be full of answers and advice. They've handled numerous previous installations and have firsthand experience with rooms of many shapes, sizes, and functions.
After Sofia Gallicchio scheduled a custom closet installation in her master bedroom, she had this to say about how the process worked:
"Our entire experience was quick and most importantly, easy. From the moment we reached out to Chris to schedule installation, the Diplomat Closet team was extremely responsive. We were blown away by the design the team was able to come up with. They created a beautiful master closet that gave us more storage than we could have imagined. This is a room we use every day and we are so happy we made the investment with Diplomat Closets." – Sofia Gallicchio
Installation can usually happen very quickly, even for a complex custom closet. That's because it's mapped out in advance using detailed drawings and is installed by professionals. Here's some feedback from a client who saw the custom design process happen on a tight timeframe.
"Captured exactly what we were looking for. The install was fast, they were very clean, super professional. I was really impressed with the service start to finish and the speed at which we had the closet done. Prices are great too." – Bonnie Carney Maute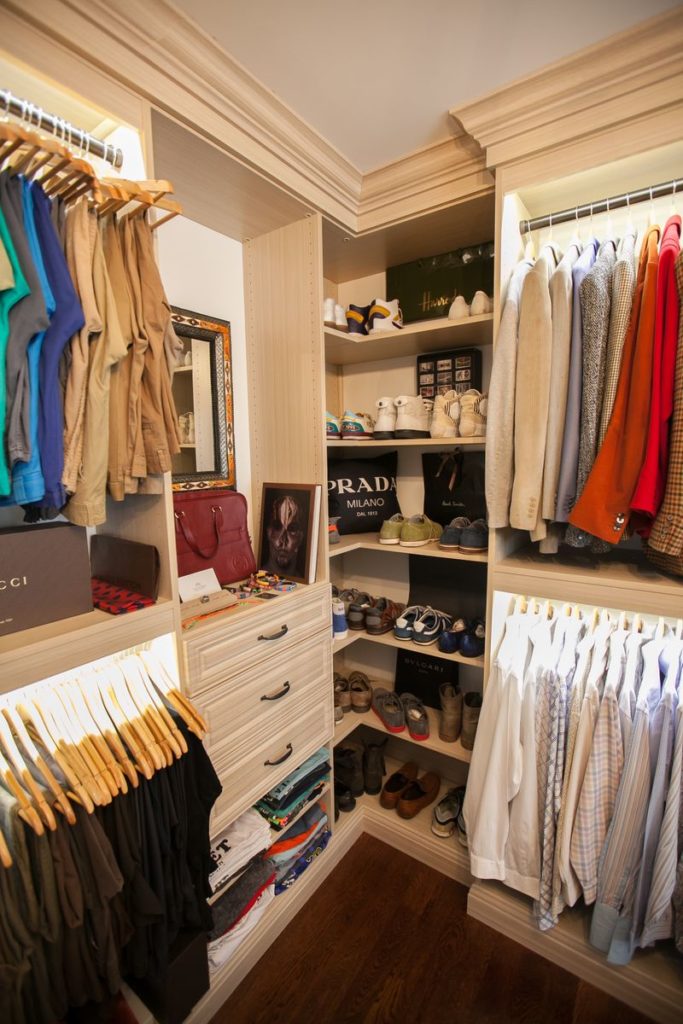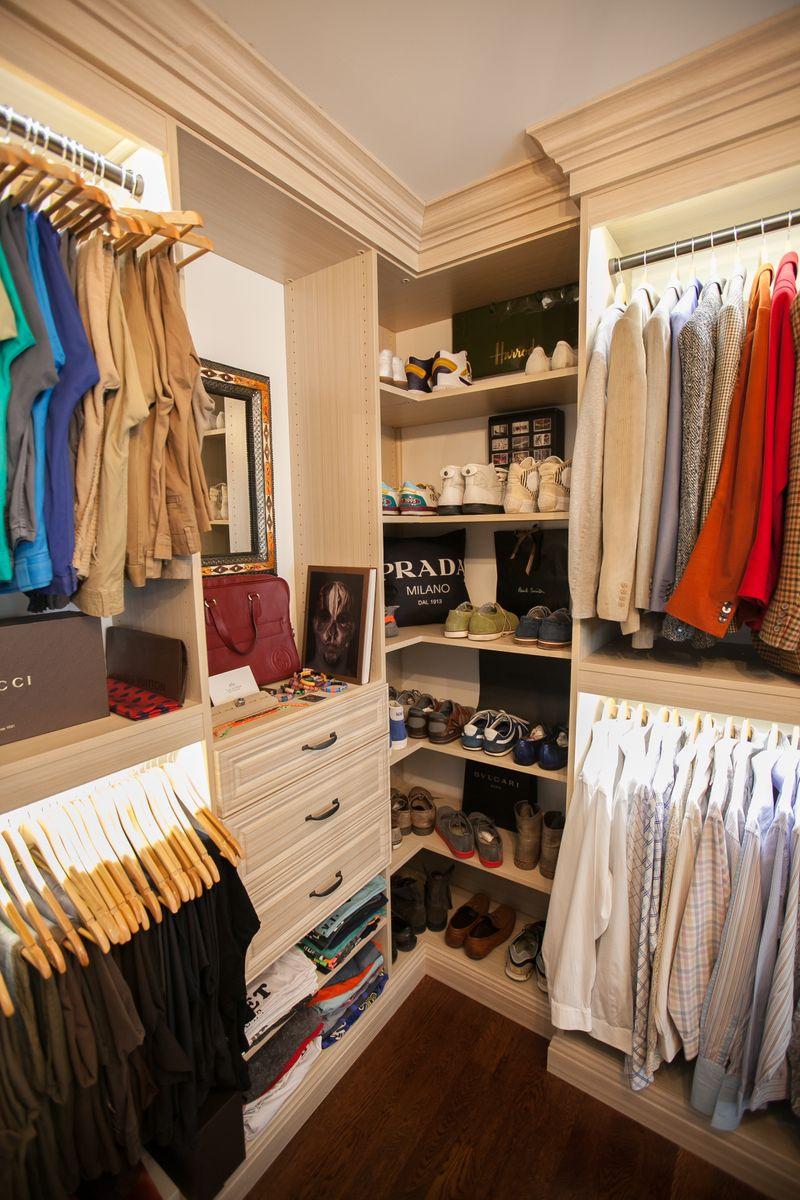 Custom Closets for Custom Needs
Although many people add custom closets in their bedrooms and kitchens, there are many custom options for other rooms too. Consider customizing the closets in a home office, garage, laundry room, or hobby room to get the most out of your storage space.
Jason Mccallum did just that when he added a custom table and bookshelves to his home office. He had a unique vision for a space that would allow plenty of room to make music.
"We had Diplomat Closet Design install a closet in our master bedroom and built-in bookshelves and a custom table for our music in our home office. The overall experience was fantastic and so easy! We worked with Chris Ranalli on the initial designs for both rooms through a home consultation. Chris's design team turned around the designs very quickly and really nailed our vision and what we discussed. The install team completed the vision and we couldn't be happier with the result." – Jason Mccallum
For William Wong, the priority was on using very high-quality materials and innovative design techniques, along with creating a specially-designed elevator that could move a wheelchair. He was quite happy with the results.
"Five bedroom closets and a hall coat closet completed by DC [Diplomat Closets]. Superb custom design and quality installation. Three-car garage was finished with custom flooring, cabinets and wall units, decking and staircase, and wheelchair elevator. Again, perfection in design and installation. Could not be more pleased – excellent value, exceeded expectations." – William Wong
Keeping it Custom
One thing many people don't realize about custom closets is that they can continue to grow and change with your family over time. When Erin Zimmerman realized that she would need some additions to her closets, she was able to easily make changes years after the original installation.

"Used Diplomat Closet Design when we built our house almost 3 years ago, and they were amazing to work with then, and still now have helped us out with all questions and needs to this day. When we wanted to switch a few shelves to rods (3 years after the closet install) they quickly cut the rods to fit our closets and delivered them to our door a few days later. Great closets, and great customer service!" – Erin Zimmerman
Kim Dukart decided to do two separate sets of installations for the custom closets in her home. This is a great option if you'd like to spread the investment out over time, or if you just need to think things over after the first installation and decide which other closets you'd like to customize throughout your house.
"We love these closets! Just went for the second round with this company to finish off the closets in our home. They are reasonably priced and incredibly well made. Our salesperson, Chris, made everything so easy and the turnaround time is amazing! Highly recommend." – Kim Dukart
Scale Up or Scale Down
Although you might assume that custom closets are only for large homes, that's not the case. A custom closet designer can help you get the most out of any space, of any size.
Sallie Robinson ordered a custom closet at a point in her life when she was ready to scale down to something smaller while keeping everything tidy and uncluttered. She was thrilled with the results and shared her story with us.
"We are downsizing to a condo. While it has a large walk-in closet, my husband couldn't imagine sharing a closet with me after 45 yrs of marriage! Enter Diplomat Closets and Chris Ranalli. He listened carefully to what we wanted and asked good questions to be sure we were all on the same page. It took a couple of tweaks to the original plan. Emailing back and forth made it a quick, easy process. We were thrilled to have our single closet turn into a dual closet. I think we have more space in the new, smaller closet than in our old one! The installers were friendly, very good and detail-oriented. It was a pleasure doing business with a local family-owned business, especially one as competent and courteous as this one. And my husband still doesn't have to share a closet with me!" – Sallie Robinson
If you're trying to decide whether custom closets are worth it, we encourage you to contact us to discuss your needs and read more opinions from local people about custom closets from Diplomat Closet Design. We're proud to share so many stories from our happy customers.