West Chester, Pennsylvania is famous for its historic charm and welcoming, small-village atmosphere. West Chester homes come in many shapes and sizes, all with a quaint yet stately style you won't find anywhere else.
Inside these character-filled homes, you'll find rooms that follow old-fashioned floor plans. In fact, that's what West Chester homeowners love about their homes: they're unique and unlike any newly-built home.
But when it comes to storage space, these homes need unique solutions. Closets weren't the top priority in the 18th and 19th centuries when standalone wardrobes were more common.
Let's look at some custom closet design ideas that can be built into any home – in West Chester or anywhere in nearby Southeastern Pennsylvania.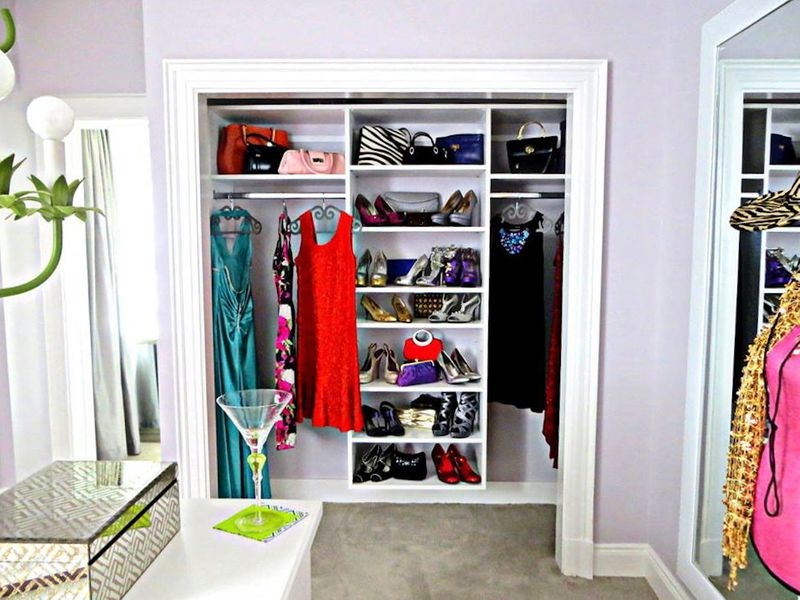 First, we'll start with a small-space reach-in closet that can be tucked into almost any wall or corner. This one is located in a bedroom, but it could also be tucked into a guest room, laundry room, hallway, or almost any other space.
It's a standard-size closet and can either be left open or closed off with doors. You can fit a huge amount of extra storage space into closets like these, bringing an old-fashioned home straight into modern times. Match the home's woodwork, and nobody will ever know it's an add-on.
A reach-in closet is a great solution for a fashionista who needs a bit of extra space to store clothing, shoes, purses, and accessories. It's almost like a tiny store showroom for your beloved belongings.
What if you prefer the look of a period-accurate wardrobe? Here's a solution that looks just right in a historic house: a built-in storage cabinet.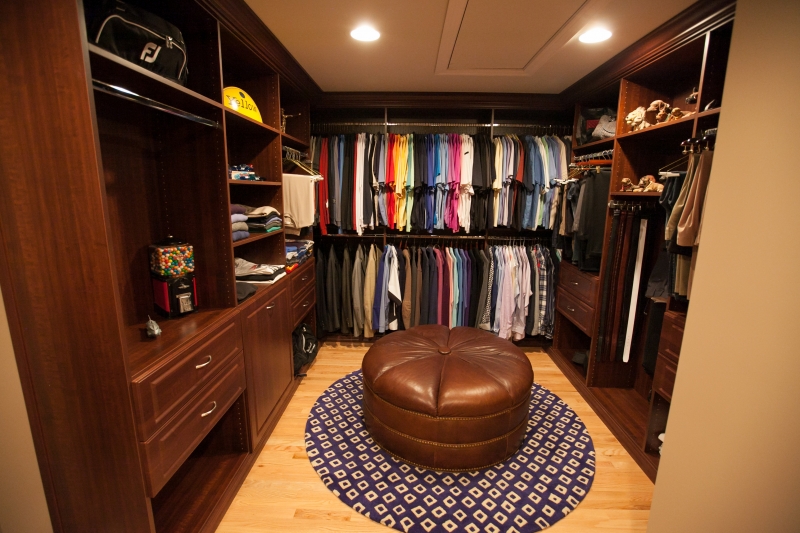 Tuck one of these into a hallway or nook, and you'll have a spot to store blankets, towels, decor, knickknacks, silverware, and anything else you'd like to keep hidden away, but easily accessible.
If your home needs a larger, walk-in style closet for a master bedroom or dressing area, here's a stylish option. It holds a huge amount of storage but still looks sleek and organized.
Plus, it suits the style of a historic home and can be custom-matched to your specific woodwork and hardware. With dark wood shelving and cabinets, plus open rods for hanging clothes, this closet is a handsome addition to a West Chester home or any home.
Sometimes, an old-fashioned home has a long, narrow space rather than a more square space for a closet. If this sounds like your home, you're in luck. Here's a custom storage solution.
In this design, open storage and clothing rods line the long sides of the space. A hardwood floor and beautiful chandelier help the closet fit right into the overall look of the home. The result is a perfect blend of antique and modern.
Do you have an empty space in the attic or in a large gabled dormer? Put it to good use. White walls, light carpeting, and bright lights make it feel like a room and create a warm, welcoming feeling.
Imagine being able to store hundreds of pairs of shoes or an entire wardrobe of multi-season clothing in this previously unused space. With some careful planning, any oddly-shaped space can provide maximum storage and still fit right in with the style of your home.
Custom Closets for West Chester, PA and Beyond
Need a custom closet with plenty of beautiful, functional storage? Reach out to Diplomat Closet Design. We are Pennsylvania's closet design experts for unique homes, both historic, brand new, and somewhere in between.