1- Everyone Must Be Video-Ready
One of the first things the pandemic taught us was that video calls are the new norm. They help us collaborate, get things accomplished, and convince our skeptical bosses that we're doing something productive!
That's why every home office needs a quiet space for video calls. It doesn't have to take up an entire room, but ideally, it's away from the noise and bustle of your household. If you don't have an entire home office available for video calls, start thinking creatively.
Could a large walk-in closet be rebuilt with a desk and webcam for Zoom calls? Could a corner of your mudroom or laundry room be fitted with attractive bookcases for a "home office" look? Go for it! Nobody will ever know.
2- Hybrid Workers Need Hybrid Spaces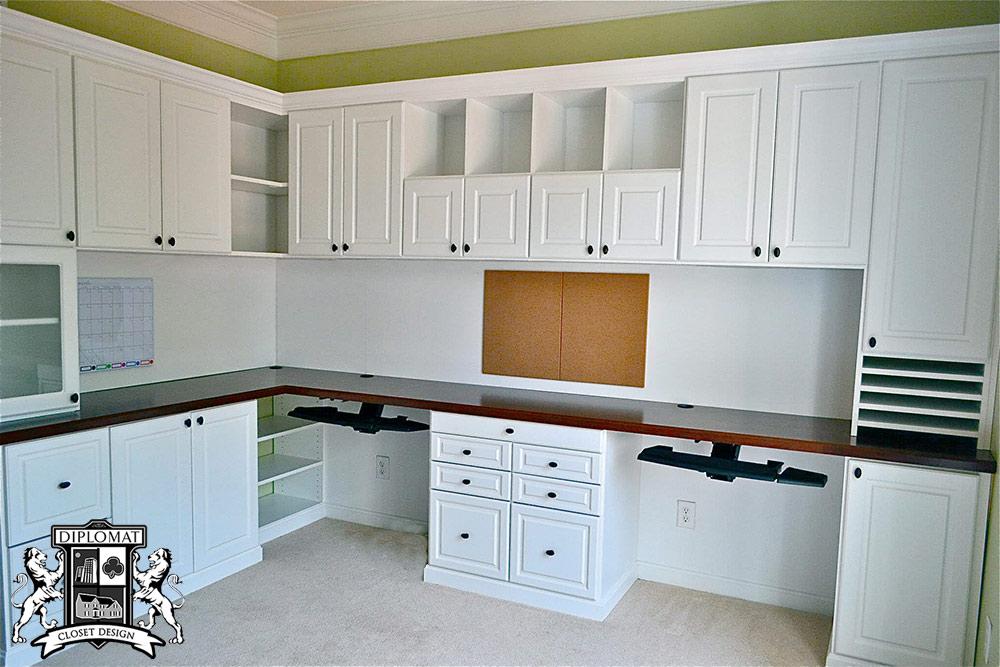 Hybrid work schedules have become extremely popular, with many people working from home part of the week and going into the office sometimes too. That means your home office must be designed for hybrid work.
The perfect hybrid office is flexible enough for you to seamlessly work there or somewhere else, whichever day it happens to be. Make it a priority to create a docking station for your laptop and devices. Also, set up a sturdy desktop with plenty of space to store your stuff whenever you're there.
3- Keep Cords and Plugs Out of Sight
If your home office is full of cords, you need a way to tame the electronic chaos. Here's a home office electronics hack for keeping cords, plugs, and chargers out of sight: install hidden storage.
Create a hidden nook that holds everything electronic so nobody – including you – will see all of the mess. You can even build a charging station right into your hidden electronics storage spot so it does double duty for your home office.
4- Kids Need Home Offices, Too!
If there's one thing parents learned during the pandemic, it's that a living room isn't a classroom. It's hard for kids to focus on learning when they're constantly distracted by toys, pets, the TV, and more.
That's why it's so important to design kids' home office spaces that put learning first. Just like adults, kids need offices that are custom-designed to fit their bodies and minds.
Kid-size desktops and chairs
Cubbies for art supplies, books, and school gear
Device charging stations
Adjustable lighting
5- An Organized Office Gives Mental Clarity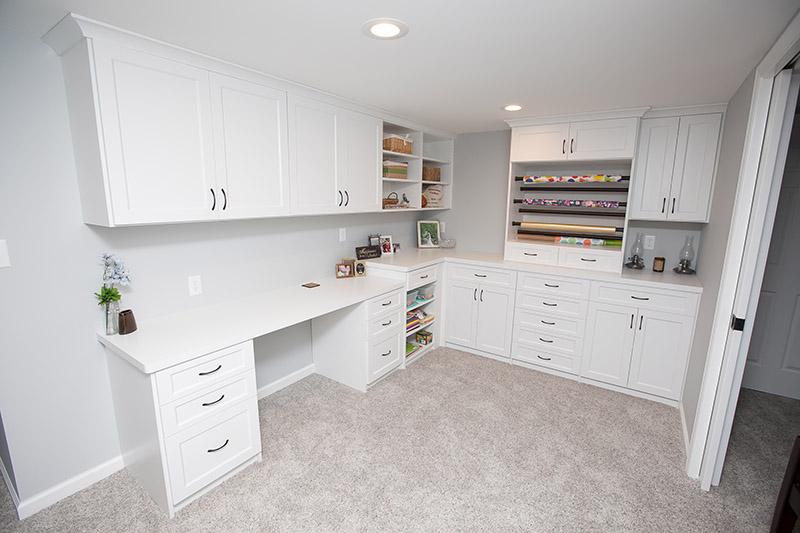 The pandemic also showed how difficult it is to maintain mental focus when your home office feels cluttered. Here are some hacks for busting the clutter and for an organized home office:
Give yourself options with a flexible, adjustable closet storage system.
Add open shelves with baskets to hide mail, cords, and more.
Install deep pull-out drawers for things like printers and paper shredders.
Create a spot for activities like packing boxes or fulfilling customer orders.
Set aside 5 minutes at the end of each day to tidy up your home office.
6- You Deserve a Cozy Home Office!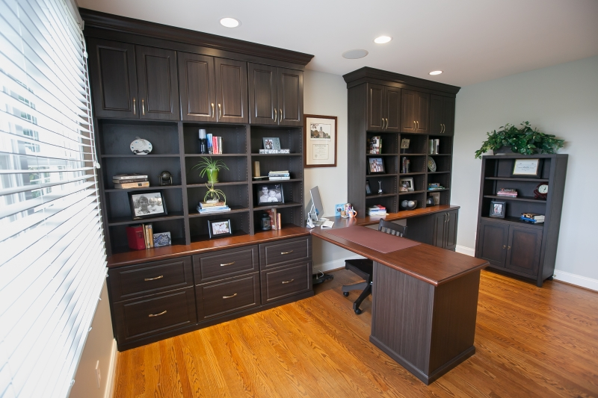 Perhaps the biggest office-related takeaway from the pandemic has been related to comfort. Your office doesn't have to be a cold, dreary place. It can be as comfortable as your living room.
Everyone deserves a customized office space that suits them perfectly. For example, if you're a fidgety person with lots of excess energy, consider installing a standing/sitting desk that offers maximum flexibility. If your work involves lots of samples or prototypes, build a custom closet.
If you struggle with neck or back pain, perhaps you need an ergonomic workstation and chair to help take the pressure off of your spine. Or if you have vision problems, you might need adjustable window blinds and light fixtures that make it easier to work.
If you live in Montgomery County in towns such as Bala Cynwyd, Blue Bell, Collegeville or Plymouth Meeting, contact us today.