Winter clothing is so bulky! When it's time to store it, it's hard to pack it all into your drawers and closets. Now what?
This calls for the expert eye of a professional closet designer. At Diplomat Closet Design, we know many ways to expand your storage space and find spots for bulky items. Here are five tips for storing your winter gear.
Put Empty Closet Space to Good Use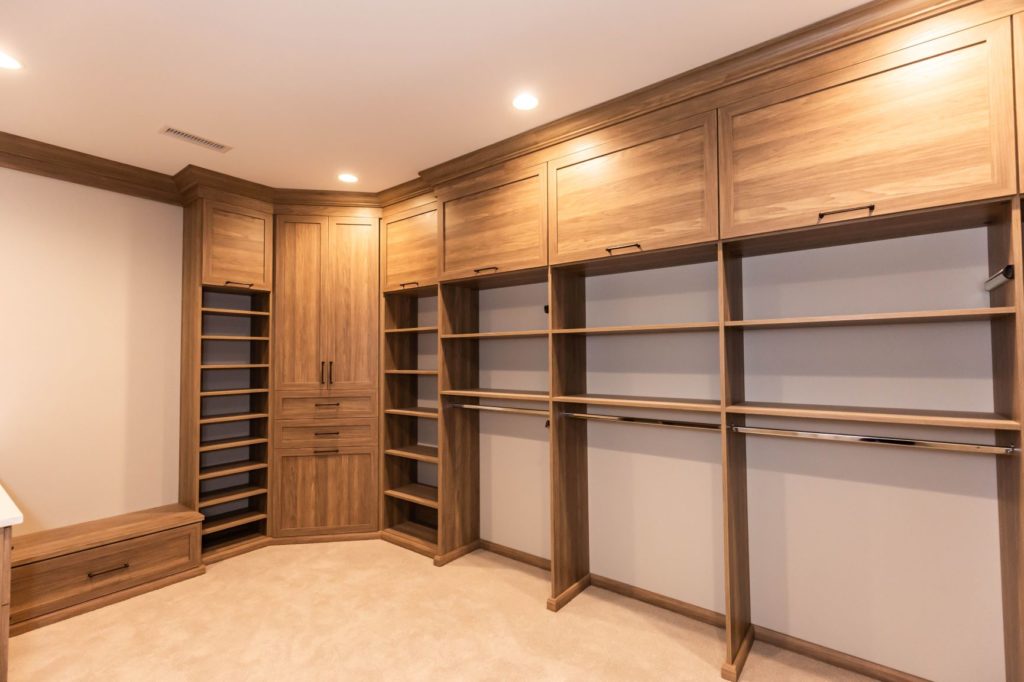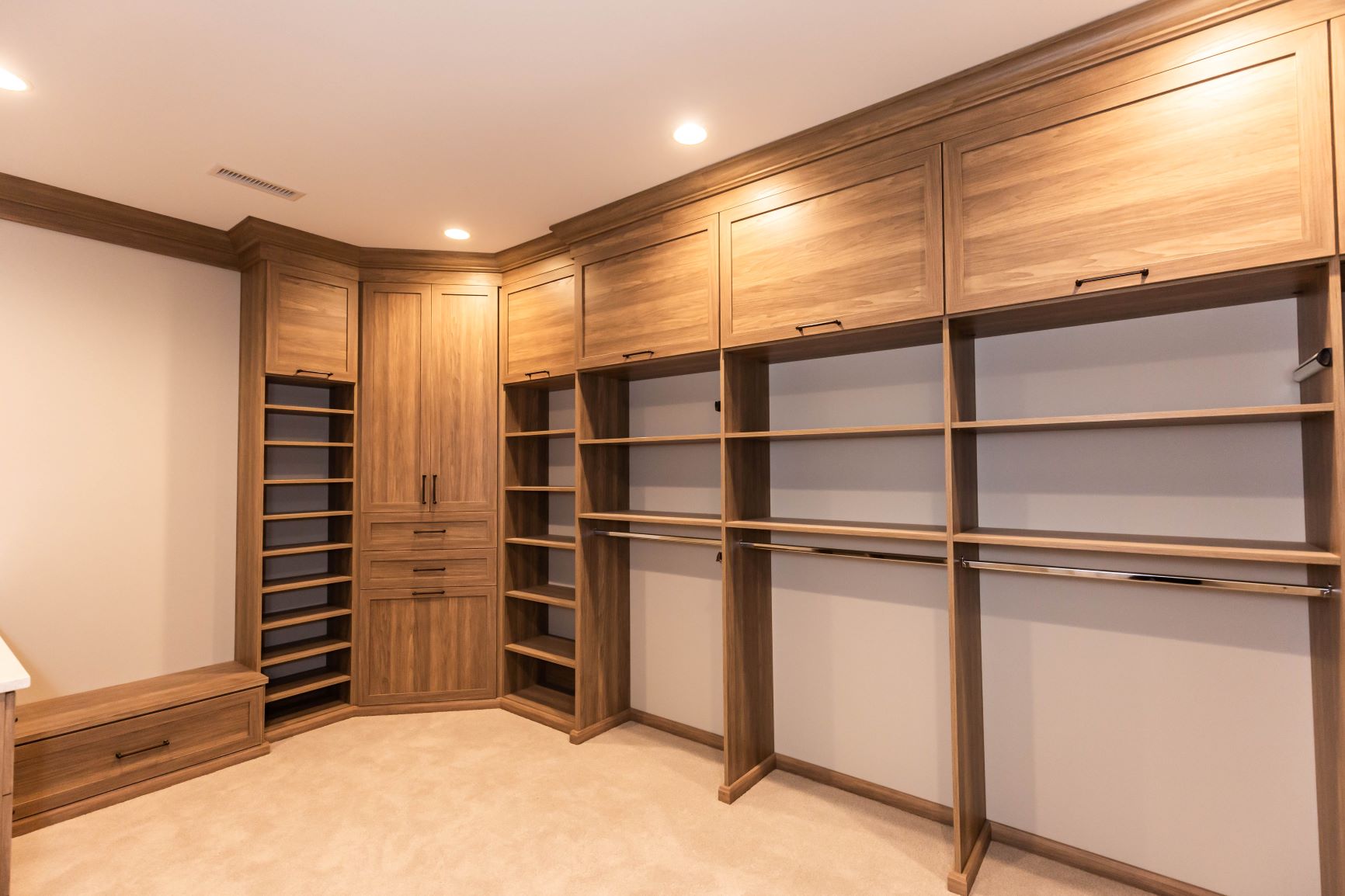 First, take a fresh look at your closets and see if there's any unused space hiding inside. Does one of your closets have a few feet of space near the ceiling, for example? This is the perfect spot for a high shelf that can hold a row of boxes full of winter clothes.
Keep in mind that your out-of-season clothing doesn't have to be stored in your bedroom closet. What about the hallway coat closet or a rarely-used basement corner? With proper shelving and perhaps a door, any unused nook becomes a bonus storage space.
Install Pest-Repelling Cedar Storage Shelves
Winter clothing is particularly prone to infestation by bugs, especially moths. Cedar is scientifically proven to prevent moth infestations and helps keep these pesky bugs from laying their eggs in your beautiful wool sweaters and coats.
One option is installing storage shelves and drawers that are made completely of cedar. While this can be an expensive option due to the rising costs of wood, cedar looks and smells delightful.
Another option is to install a wood alternative like melamine shelving, then hang cedar blocks or sachets throughout the closet. This keeps the project affordable and prevents delays due to wood scarcity.
Vacuum Seal and Store Them Away
Have you ever used vacuum-sealing bags? These bags attach to a vacuum cleaner, which then pulls out the air and deflates the bag for easy, space-saving storage.
This is a good solution for bulky sweaters, jackets, pants, blankets, and other winter items that usually take up too much space. After filling multiple bags with items to be stored, simply stack them on shelves or tuck them away in drawers.
Take Advantage of the Mudroom or Laundry Room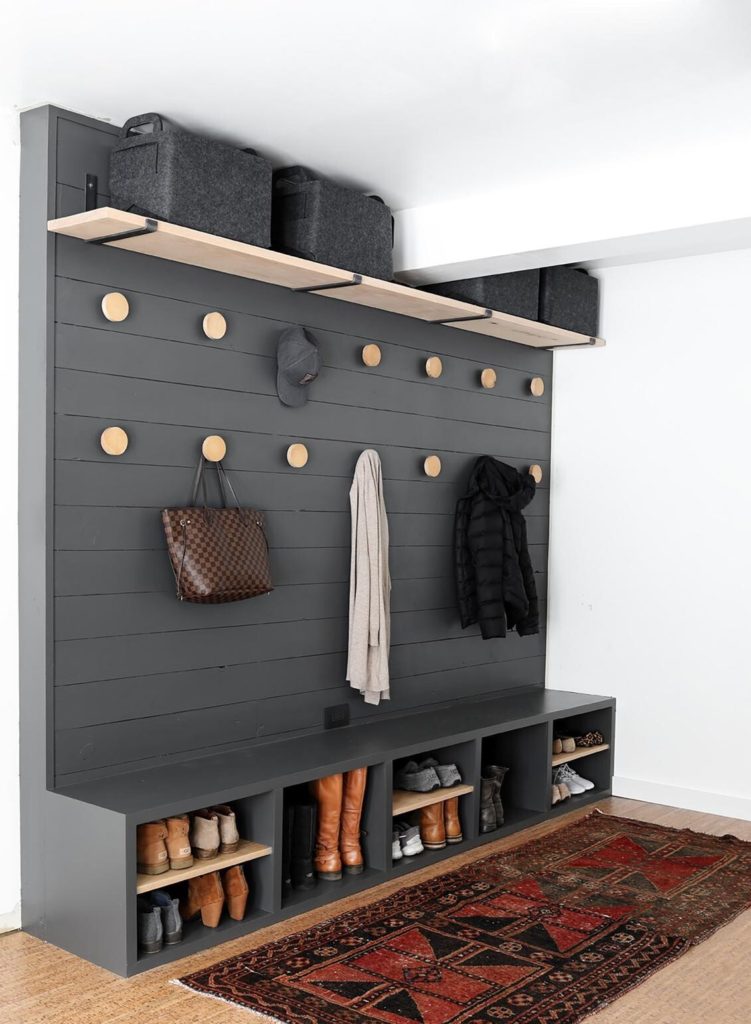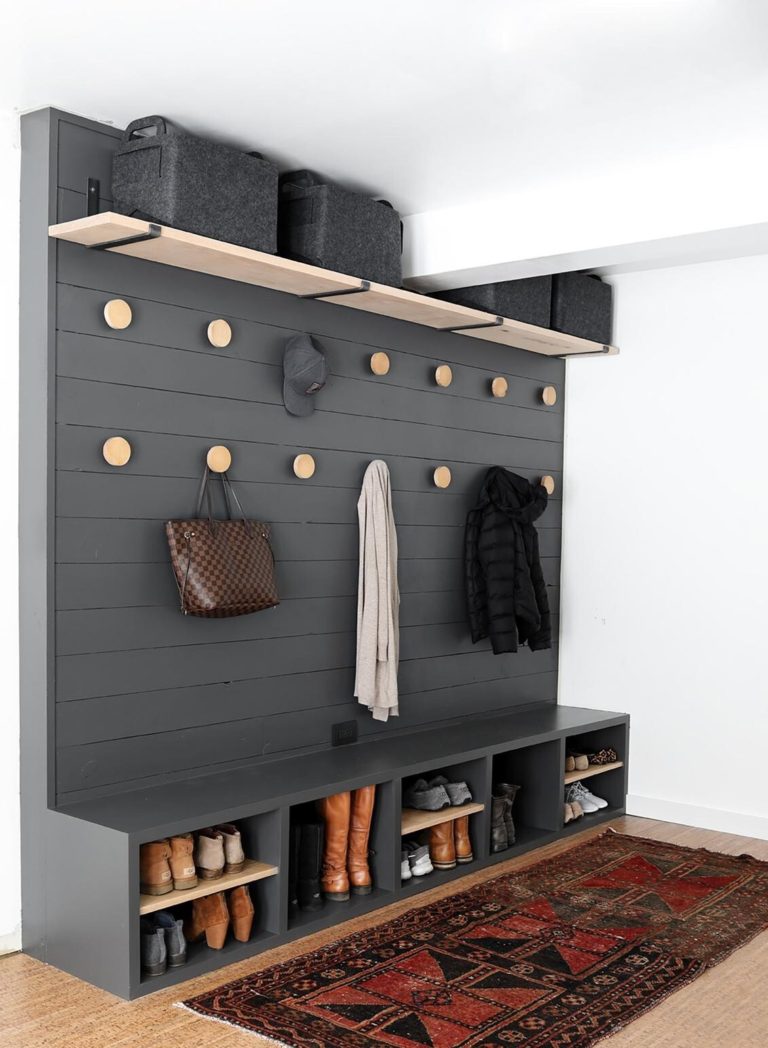 You might have the ideal spot to store out-of-season items along a bare wall in the laundry room. Could you install a new countertop with storage cabinets underneath? What about a new ironing station that's surrounded by hidden storage?
Another place to consider is your mudroom or entryway. Maybe there's room for a built-in bench with a top that pops up for extra storage underneath. Now you have a place to pull off your boots and also hide them away.
Build a Custom Closet to Prevent Clutter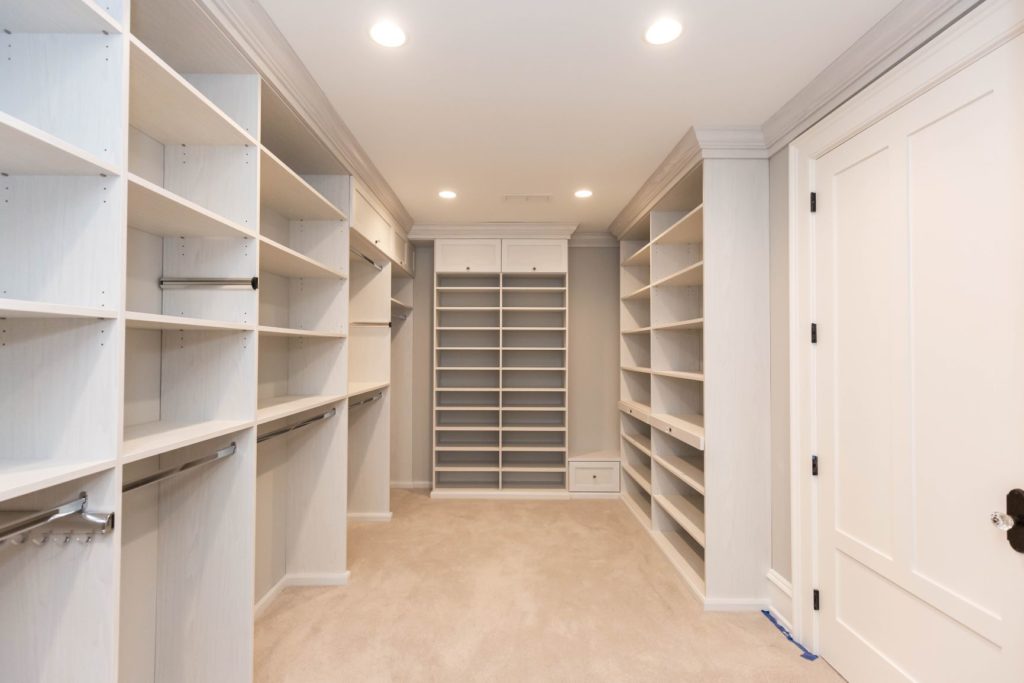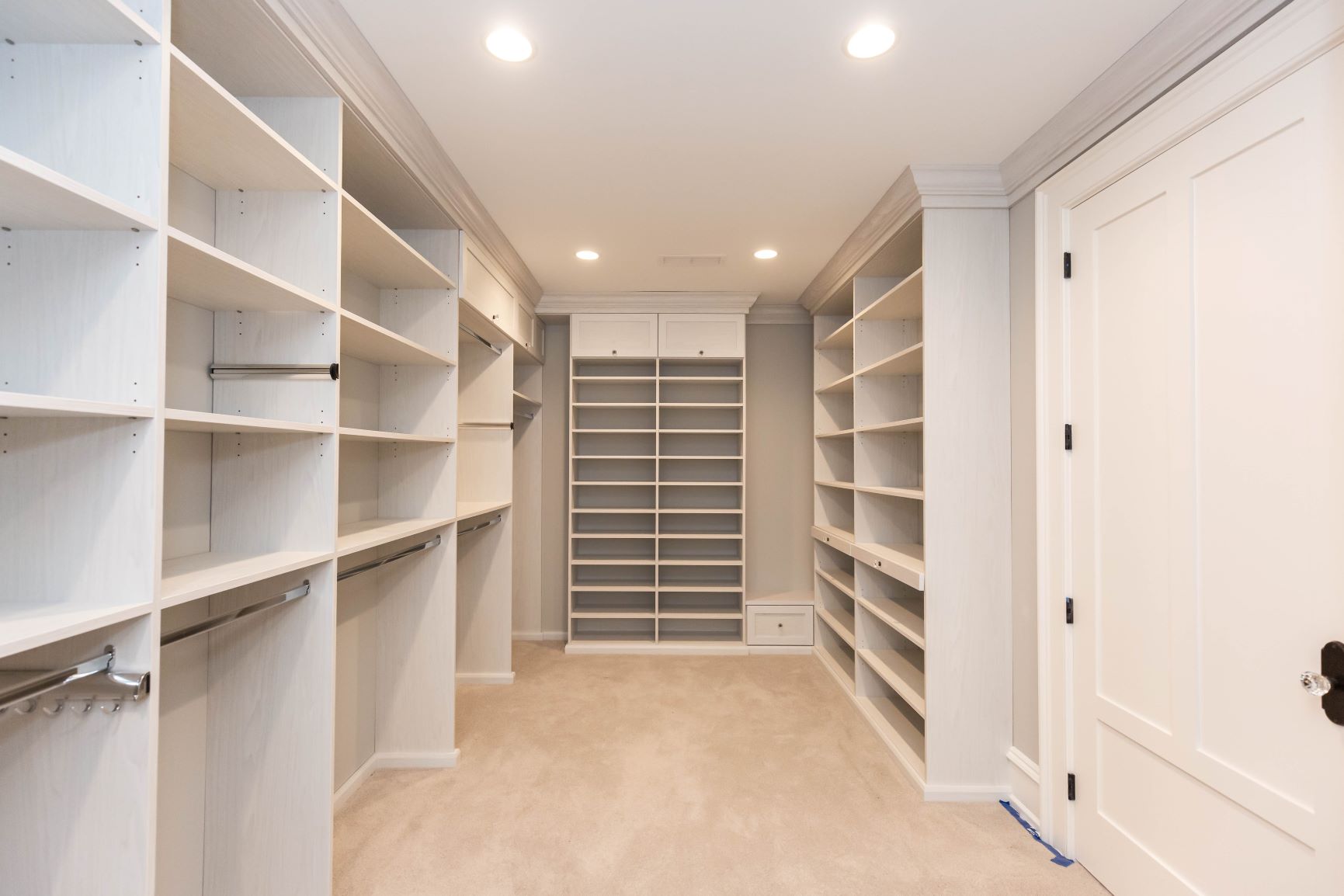 In a typical home, the bulkiest winter gear presents the biggest challenge to staying organized. Heavy coats. Ski jackets. Snowsuits. Winter boots. How do you store it all without creating an overwhelming mess?
A custom-designed closet corrals all of this winter clutter. This is a great reason to work with a professional closet designer who's not afraid of tackling major storage challenges. Your closet designer starts by examining what you own, then designs a closet just for you and your family.
Imagine having everything tucked into its own perfect storage spot. A hat rack holds winter hats and gloves. A double row of rods holds all of your holiday dresses and suits. Tall cubbies hold boots. Whatever you need to store, your custom closet is designed for the perfect fit.
If you need help organizing your out-of-season storage, reach out to the experts at Diplomat Closet Design. No organizational challenge is too big for us, including storing your bulky winter gear!
If you live in Montgomery County in towns such as Ardmore, King of Prussia, Lafayette Hill or Merion Station, contact us today.