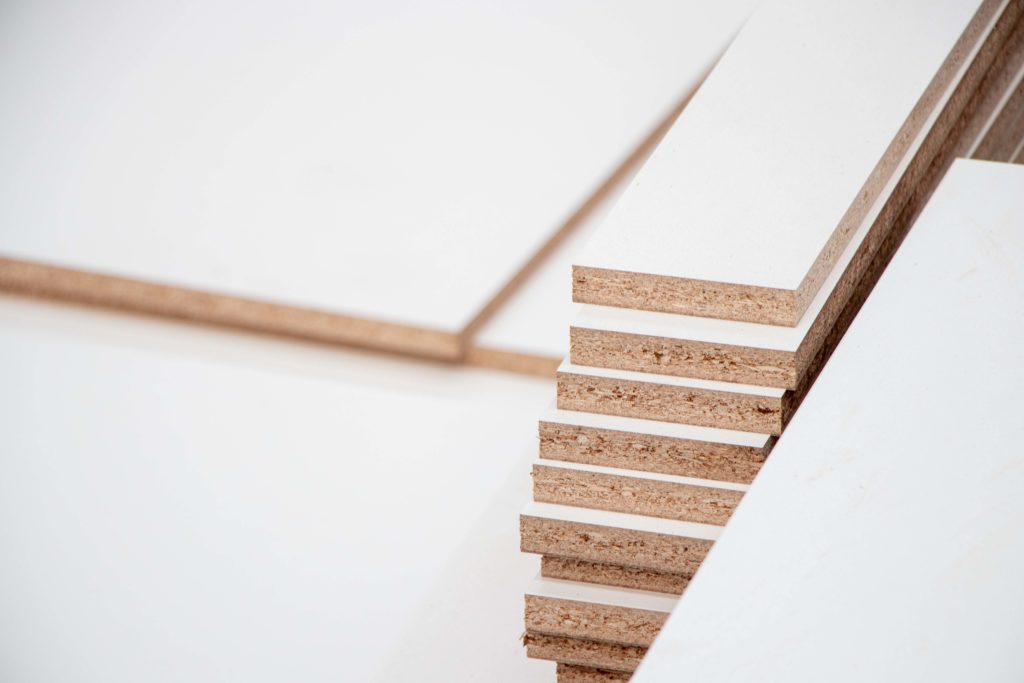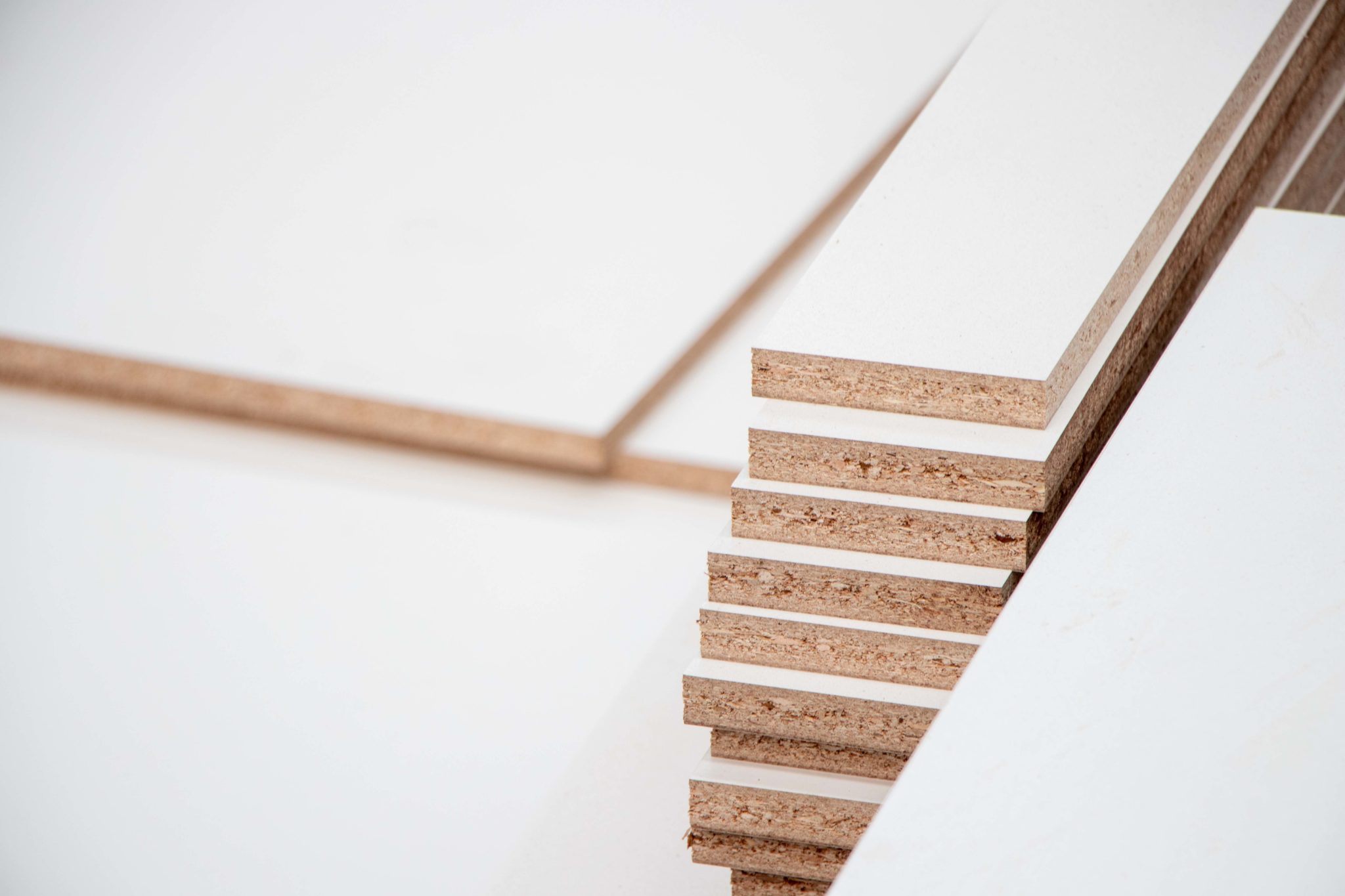 Did you know wood is more expensive than ever? Contractors, woodworkers, and cabinetry vendors are facing high costs just to acquire the wood they need for custom building projects.
It's a side effect of the COVID-19 pandemic interrupting the global supply chain. Wood is hard to find and even if you can get your hands on it, it's extremely expensive. Wood prices recently hit an all-time high and its cost continues to go up, up, up!
That means other downstream prices have started to reflect the unavoidable extra costs of working with wood. Plus, lead times are extending out many months into the future.

Don't want to wait to get your project done? Don't want to pay high costs? Consider melamine, a beautiful and durable alternative to traditional hardwood.
What is Melamine Wood?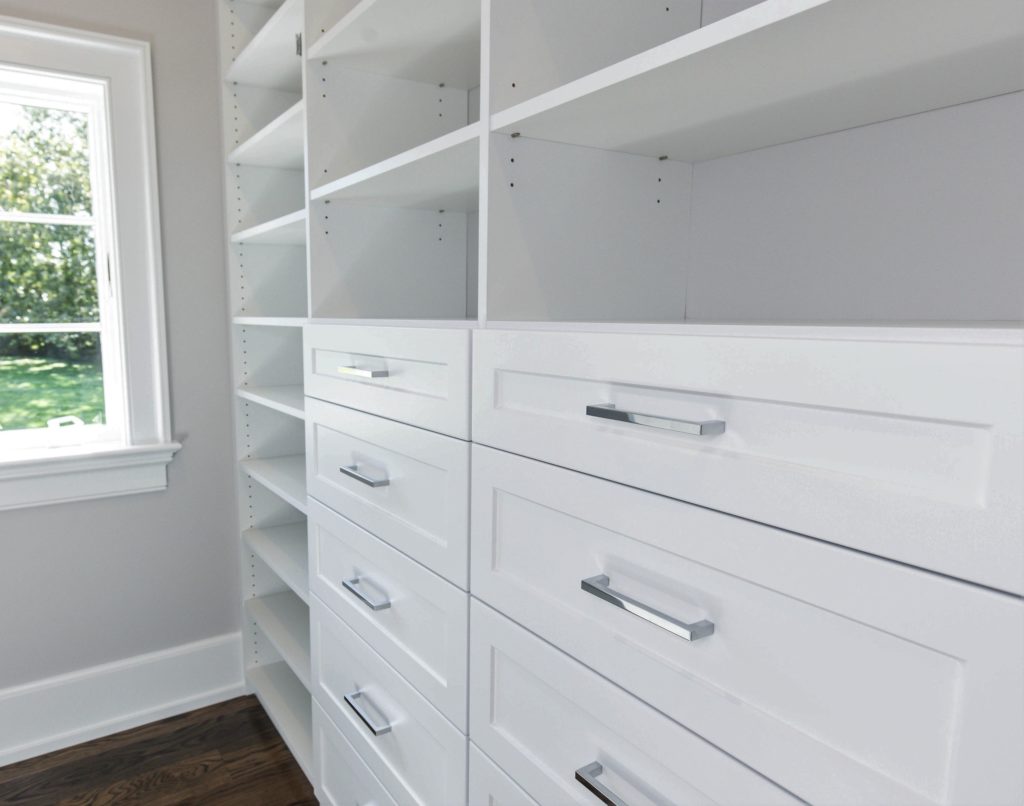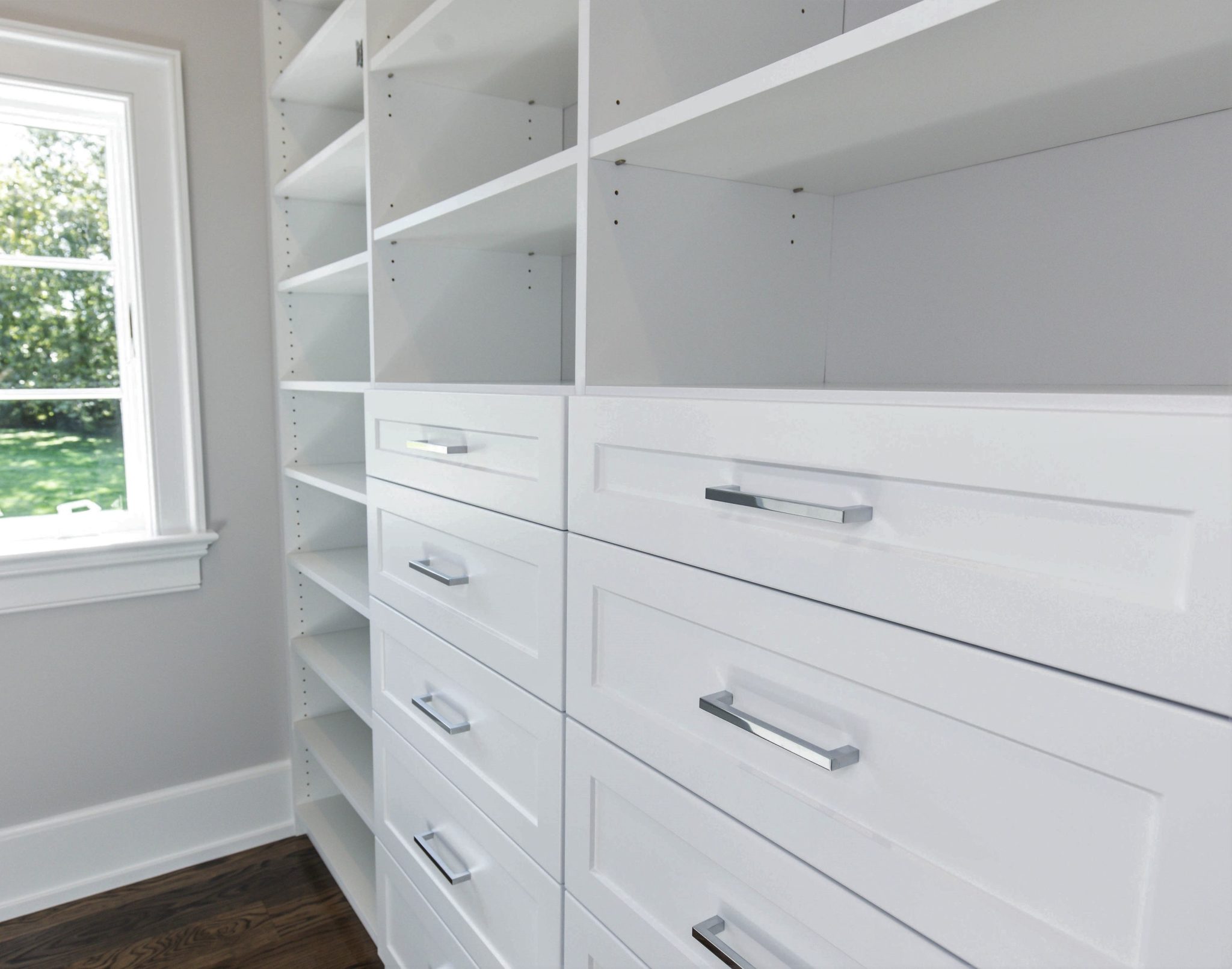 Here at Diplomat Closet Design, melamine is our top choice among all wood alternatives. It's a wood-derived compound that's extra strong due to its manufacturing method and its sturdy layer of very thin plasticine coating.
Although it seems like a modern invention, melamine was actually developed in Germany in the early 1800s as an alternative to the breakable housewares of the era. Its chemical structure contains cyanamide, a common organic compound used in pharmaceuticals, plus nitrogen and other chemical elements commonly found in wood.
To create melamine lumber, a wood-like resin of paper and pulp is pressed into flat planks, then subjected to extreme pressure. As it dries under continued pressure, it hardens into a tough material that is then coated with hard plastic laminate.
Most finished planks of melamine look like wood with a fine sheen that glistens in the light. Melamine can be finished in many different ways and comes in an almost endless variety of shapes, colors, and coatings.
What are the Advantages of Choosing Melamine?
The biggest advantage of choosing melamine right now is its astoundingly low cost compared to wood, meaning you'll get reasonable prices instead of getting sticker shock. Even before the supply chain interruption, melamine was far less expensive than wood.
In terms of its quality, melamine is extremely strong and very unlikely to crack, split, or splinter. While wood is temperamental and sometimes comes with unwanted knots and splits, you can rely on melamine to have a smooth and consistent texture.
Also, there's no need to paint or stain melamine, which saves cost and time. You can order it with the exact tone and finish you desire. From matte to high-gloss, melamine comes in an array of stylish looks.
Some homeowners choose wood-grained melamine that mimics wood almost exactly, and others go for a fashion-forward print or color that ties together a room. Imagine using chic dark-toned melamine for statement kitchen cabinets or opting for crisp white melamine in an upgraded laundry room.
Here's another huge benefit of melamine: easy cleaning. All it takes is a bit of water and dish soap to wipe down your melamine surfaces. And it's stain-proof, so you won't have to worry about permanent damage from grease, fingerprints, or pet smudges.
Plus, it's flexible for home renovation projects. It comes in virtually any shape or size you'd find in wood, and most builders are familiar with using melamine instead of wood. Of course, it's smart to double-check that your builder has the skills it takes to work with melamine.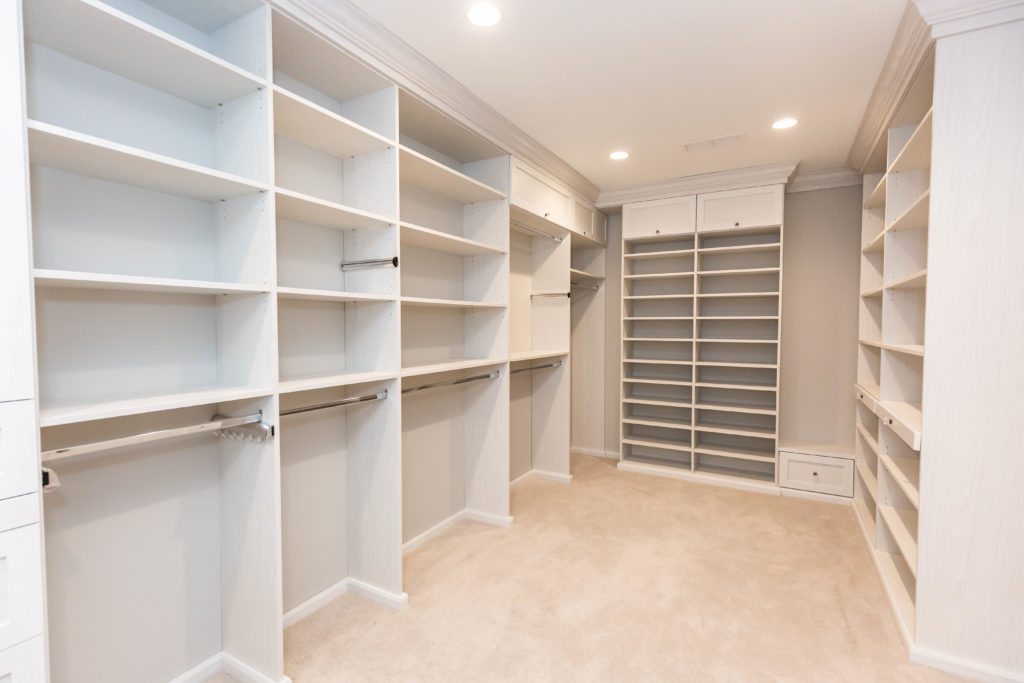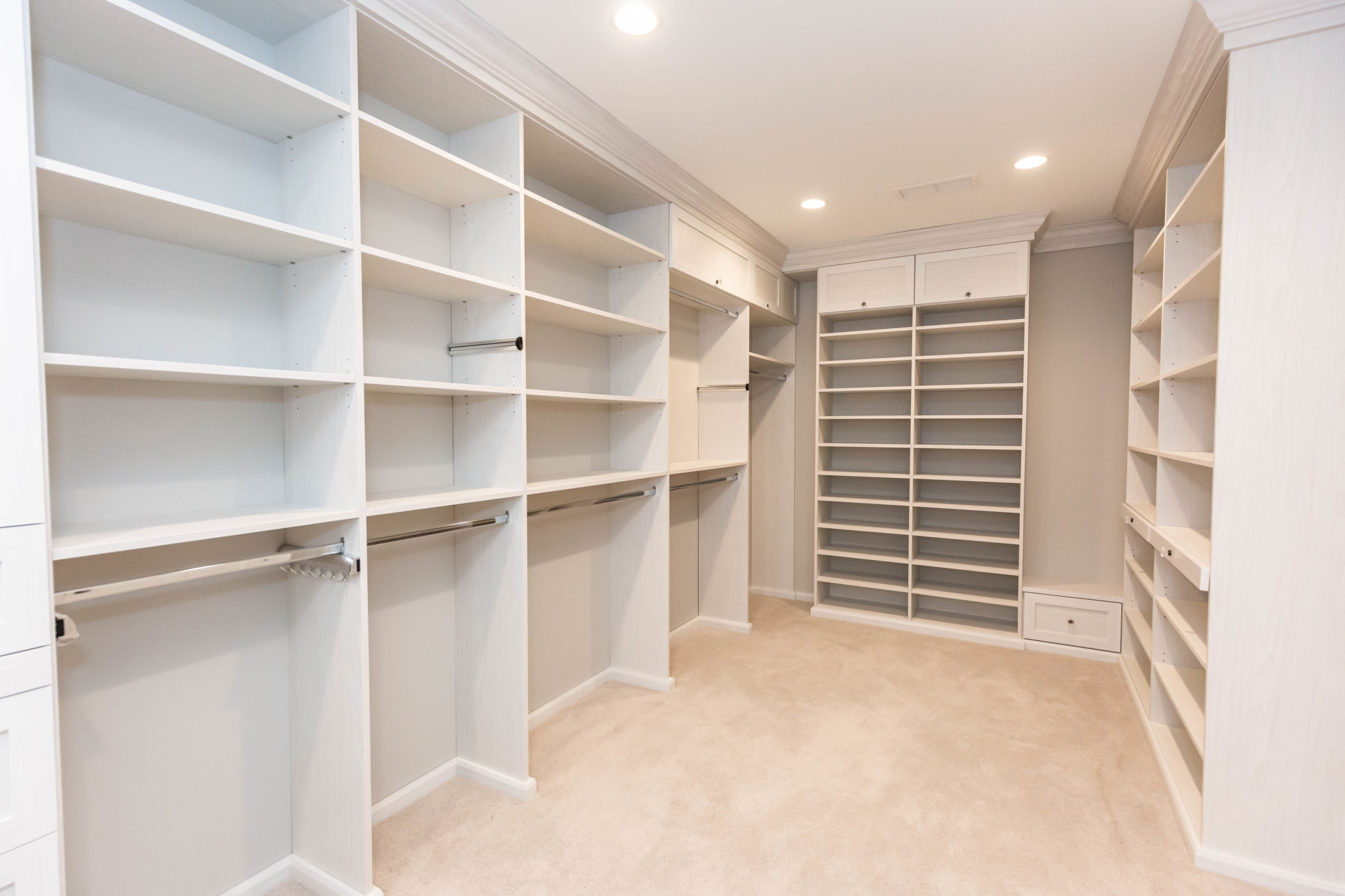 Why We Have Fast Lead Times and Lower Prices
Here at Diplomat Closet Design, melamine is one of our favorite materials. We're able to do speedy turnarounds on melamine projects because we don't have to wait for scarce hardwood.
We offer shorter lead times, lower prices, and many creative uses for melamine. Talk to us about custom-built melamine kitchens, bedroom systems, entertainment centers, mudrooms, cabinets, closets, and other storage features. Almost anything can be made of melamine!
Make an appointment now and let's talk about beautiful, durable, and easily available melamine for your next home project.
If you live in Chester County in towns such as Berwyn, Chadds Ford, Devon, or Unionville areas, contact us today.