How clever is your laundry room? If it's like the average American's, it's struggling to handle 8 to 10 loads of laundry a week and frequently gets backed up with baskets and stacks of laundry.
Most laundry rooms also do double-duty as storage space for coats, cleaning supplies, sports equipment, and more. That's a lot to pack into a relatively small space!
So let's look at some smart, creative laundry and linen solutions that will make your life easier. And if you don't have a laundry room, don't worry! We have solutions for you too.
Pop Goes the Storage
A pop-out laundry rack stays out of the way until the moment you need it. Use it to hang baby clothes, rags, towels, handkerchiefs, scarves, and anything else that needs to hang while drying or steaming.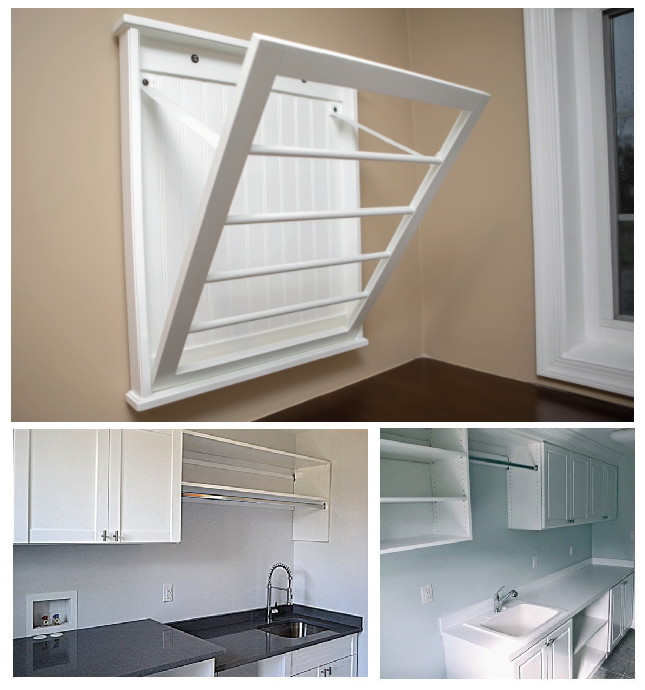 A rack like this doesn't have to fold out from the wall. It can also pop out of a countertop, fold out from behind a door, or even pull down from the ceiling. It all depends on what you need to hang and how much space it requires.
Surprise – There's Storage Inside
Old-fashioned ironing boards take up too much floor space for the modern home. Consider adding a fold-away ironing board that rests behind a door and uses a spring-lock mechanism to flip out when you need it.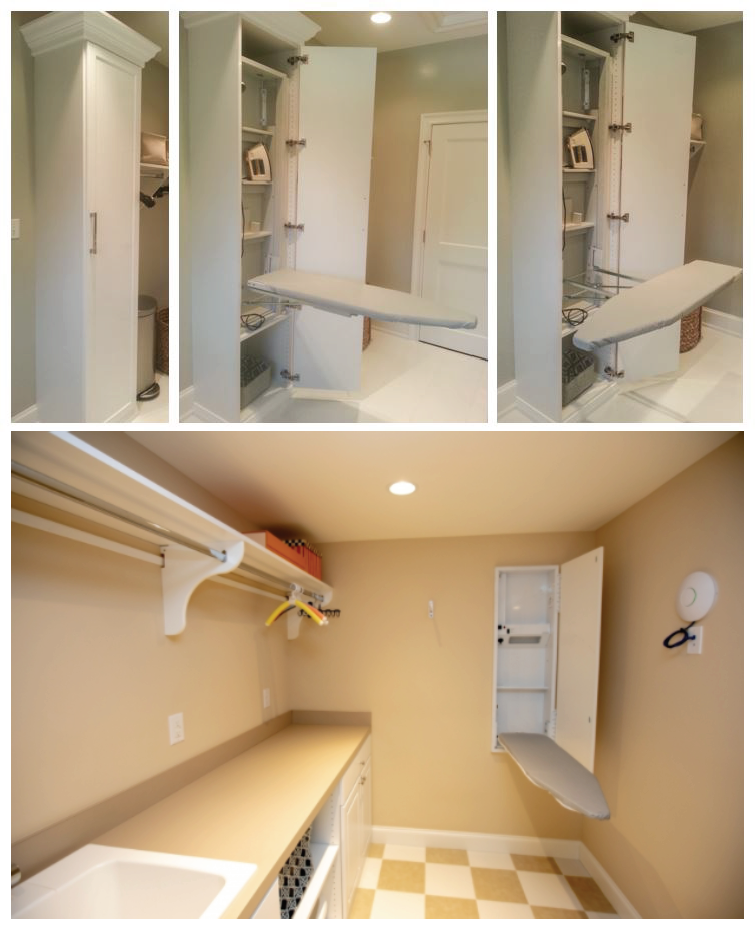 This is also an opportunity to create extra hidden storage. In the nook behind the ironing board, install shelves to hold your iron and ironing supplies.
And here's a wild idea: Add a hidden locking safe behind your ironing board to stow away money and valuables. No thief would ever think to look behind your fold-up ironing board!
Do the Old Laundry Room Switcheroo
What if you have no space for a laundry room or linen closet? Well, are you 100% sure that's true? Maybe it's time for some creative thinking!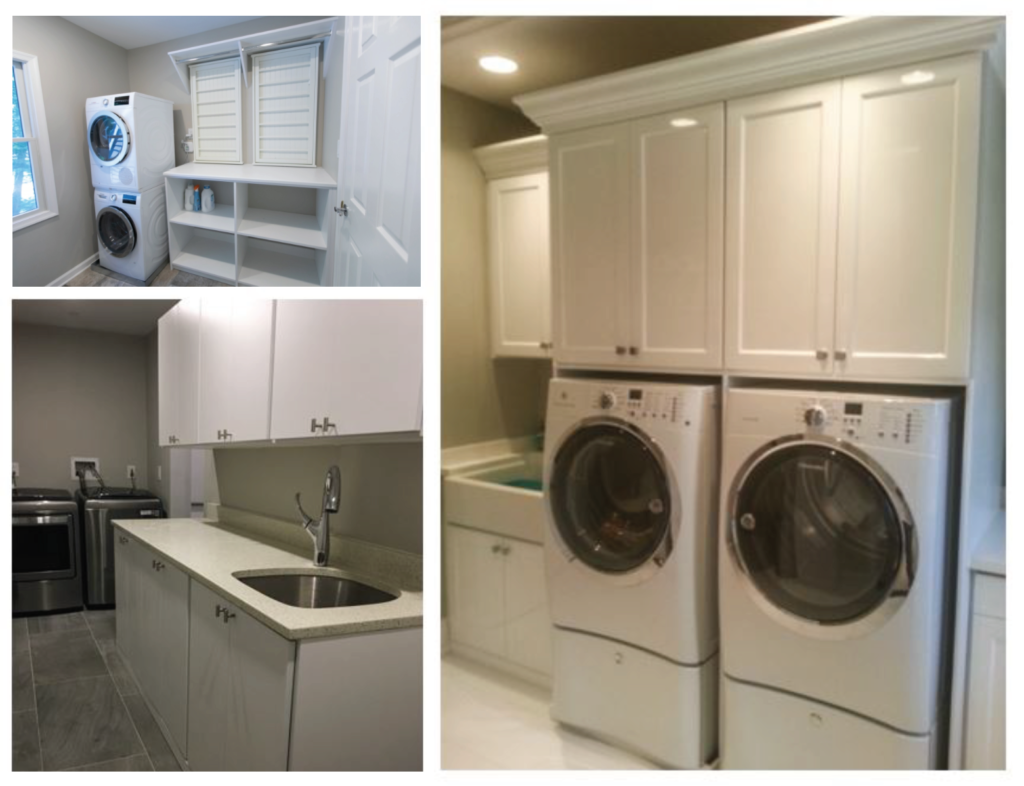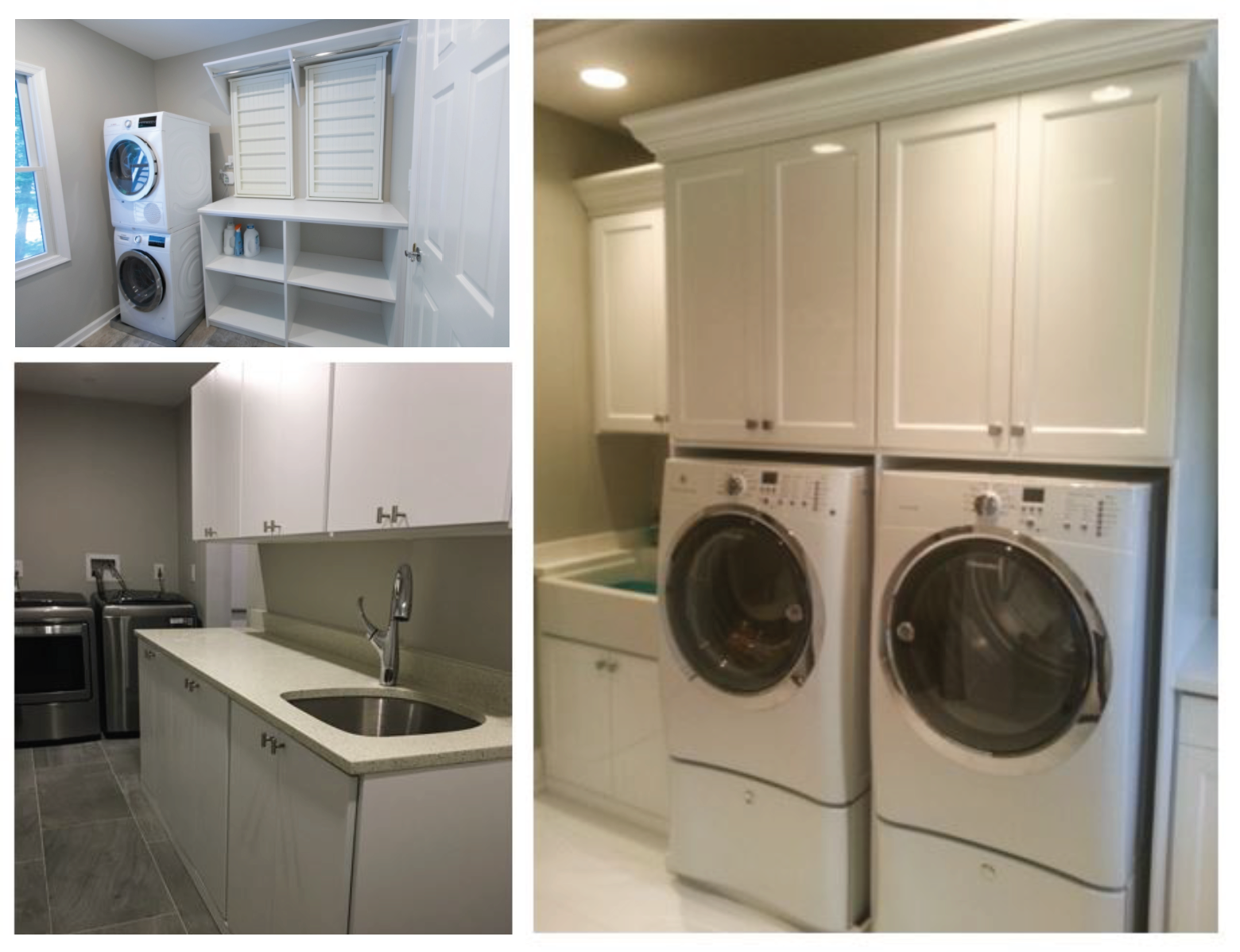 Stroll through your house and look for spaces that could be switched around to make way for something new. Do you have an unused mudroom or office? Could you wall off a rarely-used back porch? Could you turn an awkward garage entryway into your dream laundry room or linen closet?
Any unused space is put to much better use if it helps you handle your laundry. In fact, laundry rooms are so popular, 95% of all home buyers request one from realtors when buying a house.
And remember, a laundry room doesn't have to be hidden away in the basement or even on the bottom floor of your home. Today, 61% of laundry rooms are located on the upper levels.
Many people find it handy to toss loads of laundry into a washer just steps away from the bedroom. Some people even turn a walk-in bedroom closet into a mini-laundry room, which eliminates the hassle of carting laundry from place to place.
Need More Ideas? We're Here to Help!
If you're looking for more clever and creative laundry solutions, the team at Diplomat Closet Design is happy to help. We design laundry rooms, linen closets, and much more. Try our new DIY Design Tool or, if you live in theSpringfield, King of Prussia, or Malvern areas, contact us to connect with a design pro.