Your master bedroom and bathroom contain thousands of individual belongings: clothes, shoes, bed linens, towels, toiletries, and so much more. Are you keeping it all organized? Or do you need some fresh storage ideas?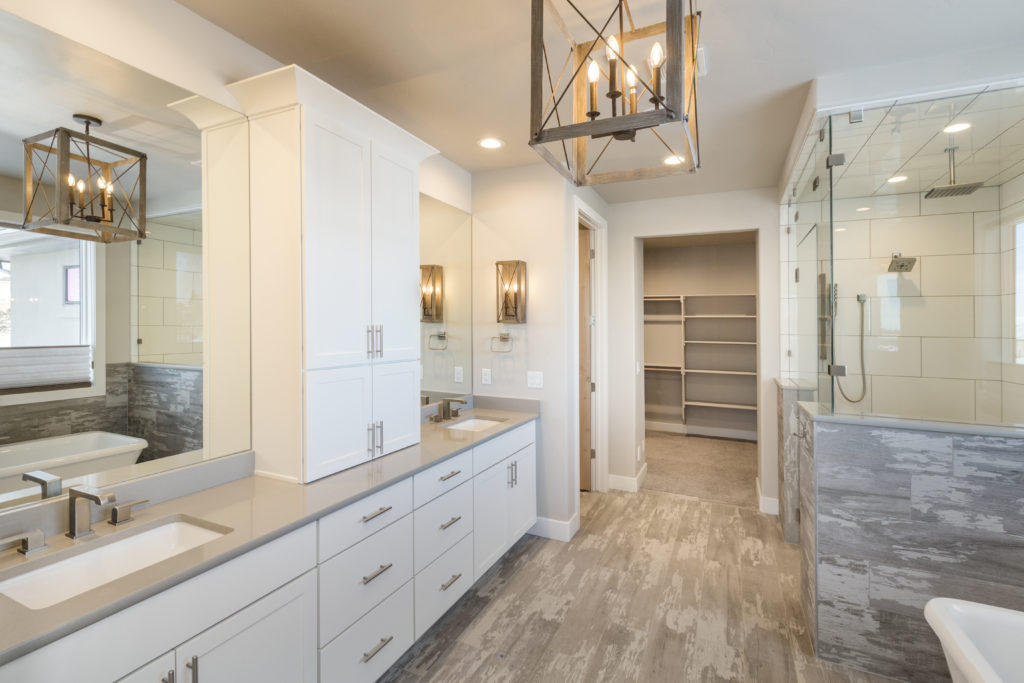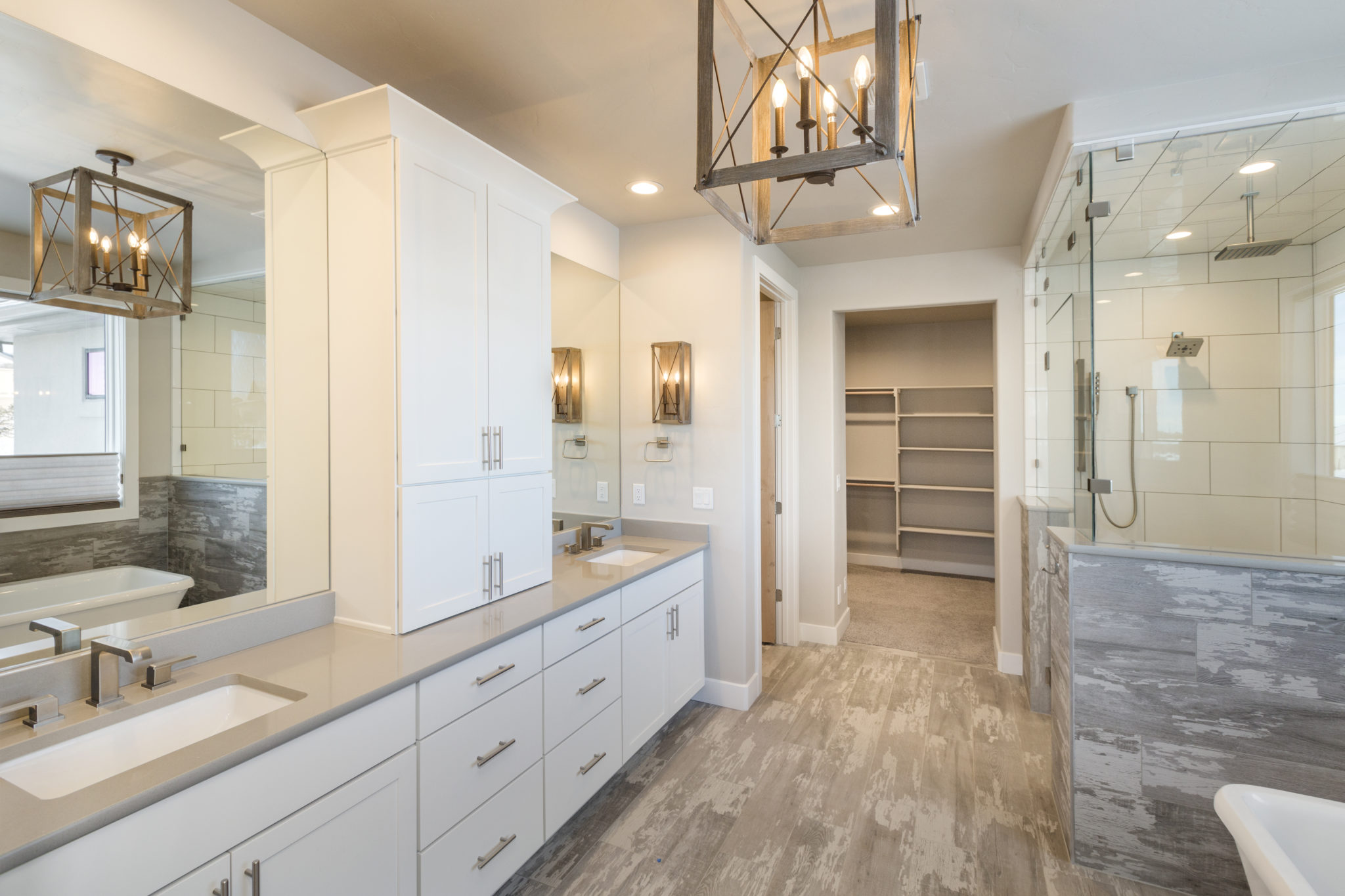 We'd like to share some of the most stylish and elegant storage solutions we've seen our clients use in their bedrooms and bathrooms. Add these to your home and your space will be more clutter-free and beautiful than ever.
Build a Custom Under-Bed Storage Frame
Tons of potential storage space is hiding under your bed. Instead of using a run-of-the-mill bed frame, work with a builder to create custom under-bed storage. Deep, pull-out drawers can hold blankets, shoes, and other bulky items. You can even add outlets for lamps and phone chargers.
Create Corner Shelves
If you have a corner, you have the perfect place for extra storage. A trio of triangular corner shelves can hold anything that needs a place to sit in your bedroom or bathroom – washcloths, accessories, perfumes, eyeglasses, and all the other odds and ends.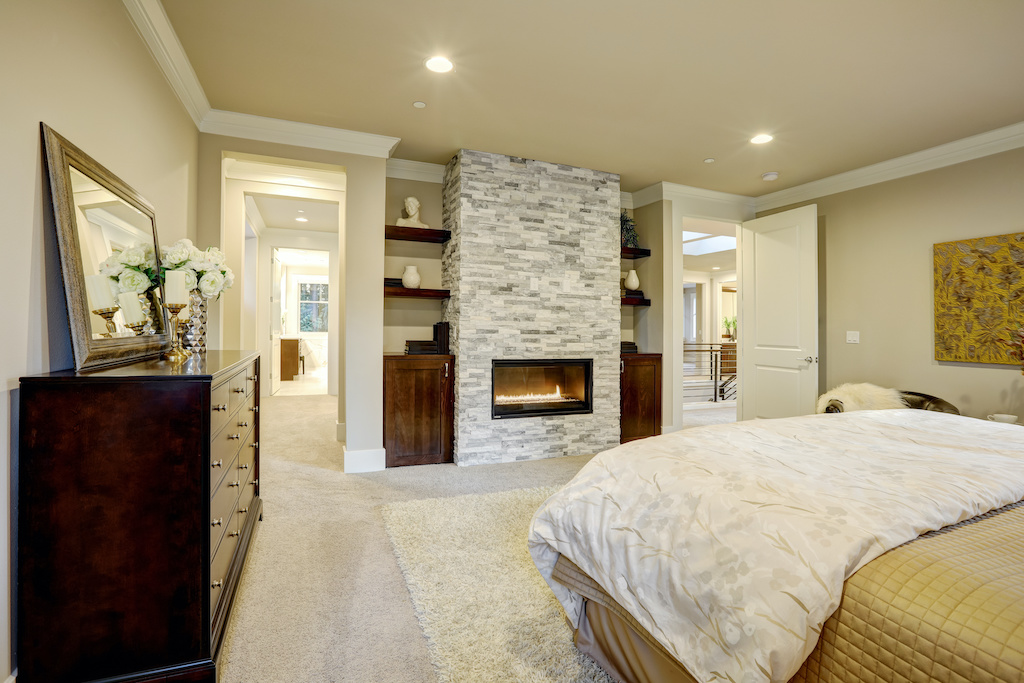 Tuck in a Seat With Built-in Storage
One of the best ways to boost storage is by finding a place for a built-in bench. It's somewhere to sit while you pull on your shoes, plus it hides ample storage underneath. Add one under a window, between two bookcases, or along a bare wall.
Box Out a Window
Do you have wasted space around a window? That's the perfect place for a perimeter of cute shelves or cubbyholes. A custom builder can even box it out to look like a beautiful bay window, adding both style and storage space.
Install Slide-Away Hangers
Inside your master walk-in closet, there are all kinds of places to hide sliders and hangers. A rack of men's ties can slide back into the closet when not in use. Scarves and belts can hang on hidden holders that fold away into a cabinet or closet.
Put Hooks to Good Use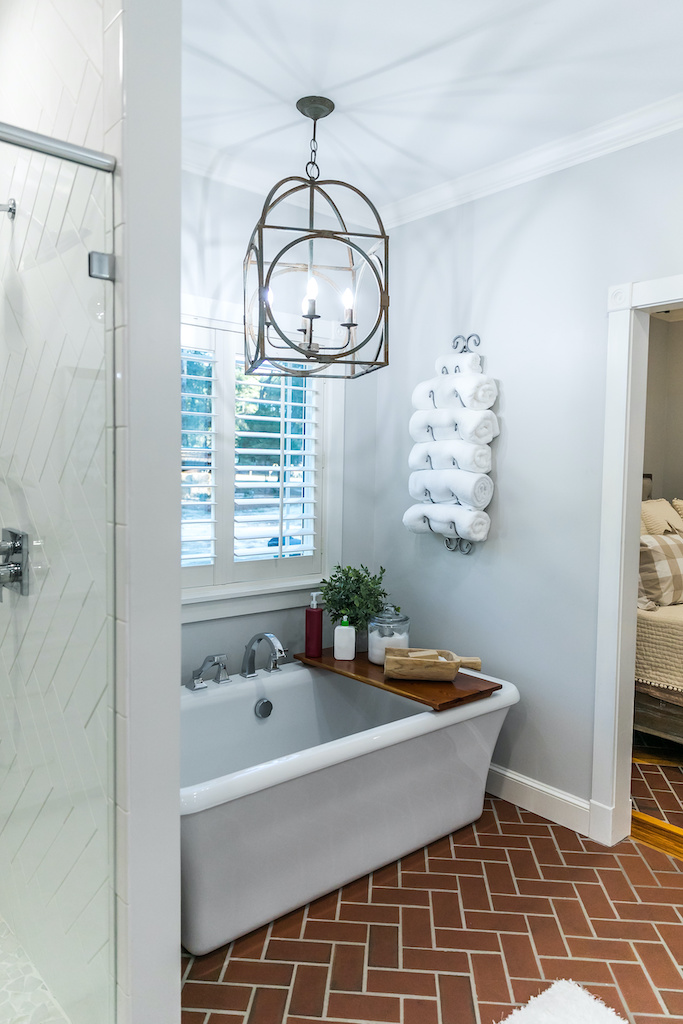 Hooks are underappreciated as storage solutions. They're small, fairly inexpensive, and can hold a wide variety of items in your bathroom and bedroom. Add a row along your bathroom wall for extra towel storage or install some up high in your bedroom closet for rarely-used purses and hats.
Add a New Way to Store Your Shoes
Almost any closet of any shape and size can be reconfigured to add more shoe storage space. Shoes can go in custom cubbyholes or long, narrow shelves. If you have lots of boots, make individually-sized shelf spaces for each one, and voila! All your footwear is organized.
Corral Toiletries and Accessories
A wooden desk set is handy in your office for holding pens, scissors, and such. The same approach can be used in the bathroom for toothbrushes, makeup brushes, tweezers, and more. These organizers can be built right into your drawers for a sleek, custom look.
Upgrade Your Shower Caddy
Let's face it: Store-bought shower caddies are ugly and barely functional! Instead, have one custom-built for your bathroom out of a tough, water-resistant material like cedar, teak, or bamboo. A custom caddy is beautiful, functional, and will last for years to come.
Built-ins are For Bathrooms, Too!
Finally, we'd like to point out that built-ins aren't just for living rooms anymore. A custom builder can design a handsome built-in storage unit in any room of your home. A handmade bathroom vanity or bedroom bureau takes your storage to a stylish new level.
So, if you live in the Danboro, Chatham or Holmes areas and you're looking for new bed and bath storage solutions, Diplomat Closet Design is here to help. We do much more than just closets! 
We also design bedroom and bathroom built-ins, countertops, shelves, cabinets, seats, and so much more. Try our new DIY Design Tool or contact us now to discuss your ideas with a design pro.