If you're a parent, you know kids' bedrooms are like magnets for clutter. Your child probably has tons of toys, books, clothes, shoes, sports gear, and much more, all packed into their bedroom – and probably all over the floor!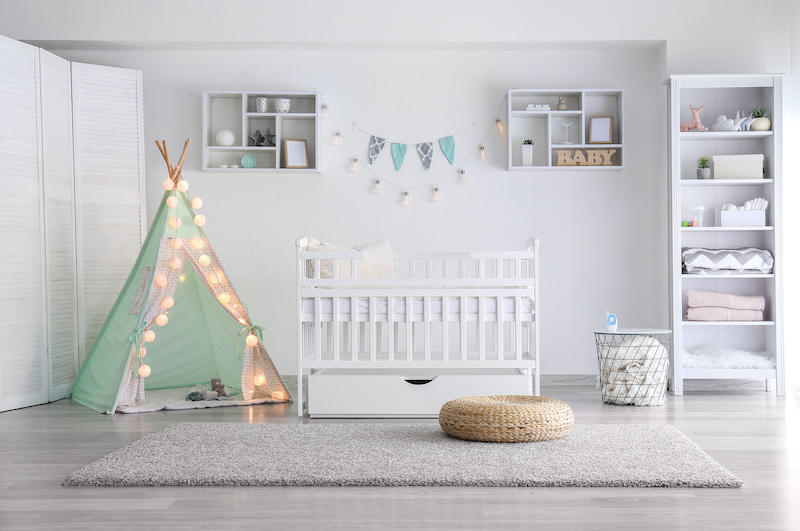 Keeping a child's bedroom organized can be difficult unless you have ample storage. But not everyone has the luxury of endless storage space. So we'd like to share some of the best decluttering ideas for children's bedrooms of all shapes and sizes.
Give the Whole Room a Lift
To eliminate the clutter from your child's room, start by getting everything up off the floor. Arrange their belongings in baskets and install shelves and cubbyholes to hold everything in a stylish, functional way. Long shelves up high, near the ceiling, can also be a great place to corral collectibles and items that are used less often.
Consider adding bunk beds or loft beds that free up floor space. A talented custom woodworker can build shelves and cabinets into your child's bed frame to hide clutter and leave them with more clean, open space.
Store Their Treasures in a Chest
If your child is young, invite them to get creative about storing their own stuff. A custom-designed treasure chest can hold their most beloved toys and stuffed animals. And it's fun to toss things in and pull the treasure chest closed.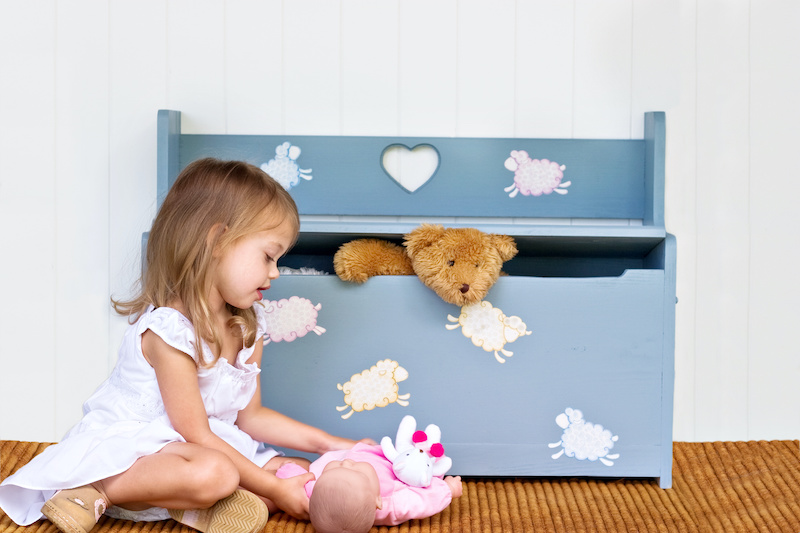 Built-in benches along the walls are also a great way to hide kids' stuff but keep it within reach. Ask your installer to use child-safe hinges and pulls that prevent pinching tiny fingers.
Invest in Furniture That Does Double Duty
Take another look at your child's room and see if there's any furniture that could be replaced with something more functional that includes extra storage. For example, a crib naturally has unused space underneath that could be filled with built-in drawers.
A desk's countertop can be flipped up to reveal a mirror, giving your child a dual desk/vanity piece. This is especially helpful for teenagers, who tend to spend more time in front of a mirror than younger kids.
Use Specialty Hooks and Hangers
Child-safe hooks can be a huge asset in a kid's bedroom. They encourage your child to hang up their jackets, hats, and backpacks, and they sit right out in the open where they're easy to use.
There are also lots of other closet and cabinet accessories you can add to your child's room, like knobs, rods, and specialty hardware that expands your storage options. The more of these accessories you use, the more stuff you can keep organized.
Add Custom Dividers in Drawers and Closets
Most dressers, bureaus, and closets are built with blank space on the inside. That means there's lots of drawer room, but it's still difficult to store all the odds and ends kids typically have.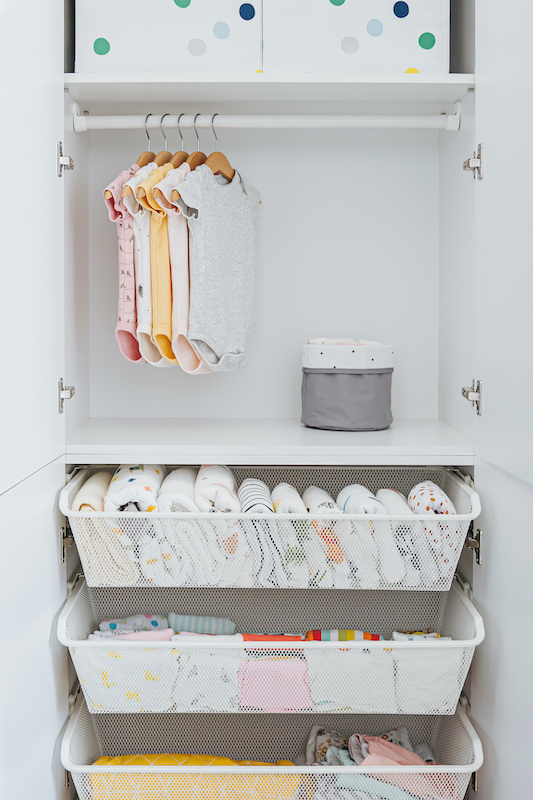 Help your child out by installing custom drawer boxes and dividers in all of your child's dresser drawers. You can even add a complete storage system to their bedroom closet to achieve the same thing for clothes and shoes.
Bedroom storage systems can be tailored to your child's belongings, maximizing their storage options.
Keep stacks of sweaters and jeans neat and organized.
Create a custom-designed place for sports and hobby gear.
Use small, individual spaces for socks, underwear, hair accessories, and more.
Organize all of your child's shoes and boots.
Stow away games and toys that are used less frequently.
Contact Diplomat Closet Design for More Decluttering Ideas
Does your child's room need major decluttering? Let's add some fresh storage options that make their room more organized and more fun to enjoy every day. Our design process gives you a fast, budget-friendly way to add exactly the storage you need.
If you live in the Ardmore, Radnor or Bryn Mawr areas, contact us today for a consultation about your child's bedroom storage.