Are you getting the most out of your basement? Or does it have unused space that could become a beautiful, functional new room in your home?
Most American homes have between 652 and 850 square feet of basement space that may be unfinished or unused. We'd like to share some ideas for maximizing this space in 2021.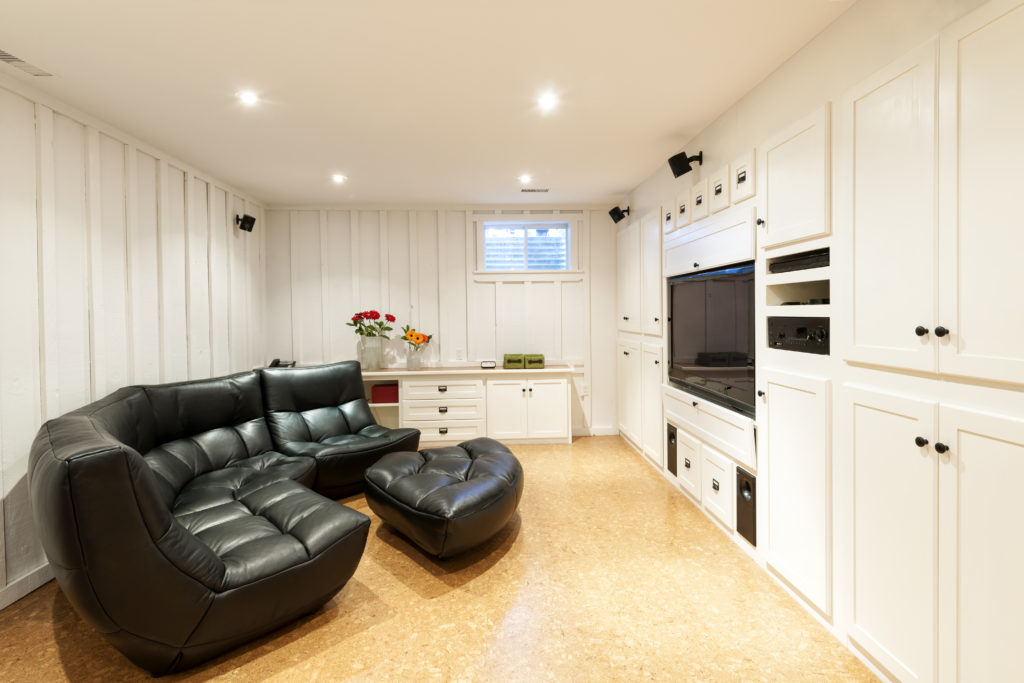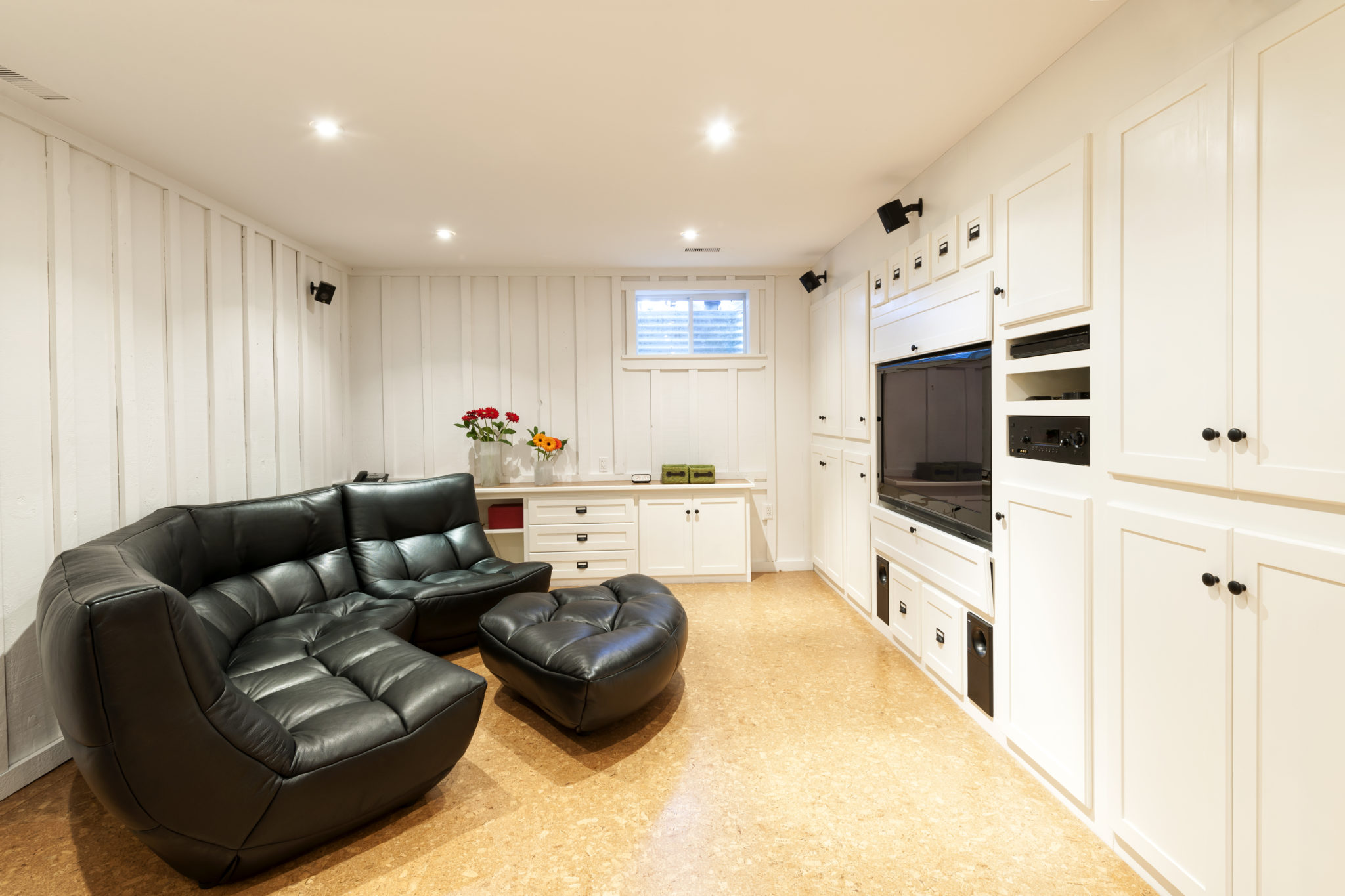 Basement Becomes Entertainment Room for the Family
With the right set of built-ins, a basement can become your family's new entertainment room. Consider adding a specially-designed built-in entertainment system that has space for everything – the TV, game systems, music, and more.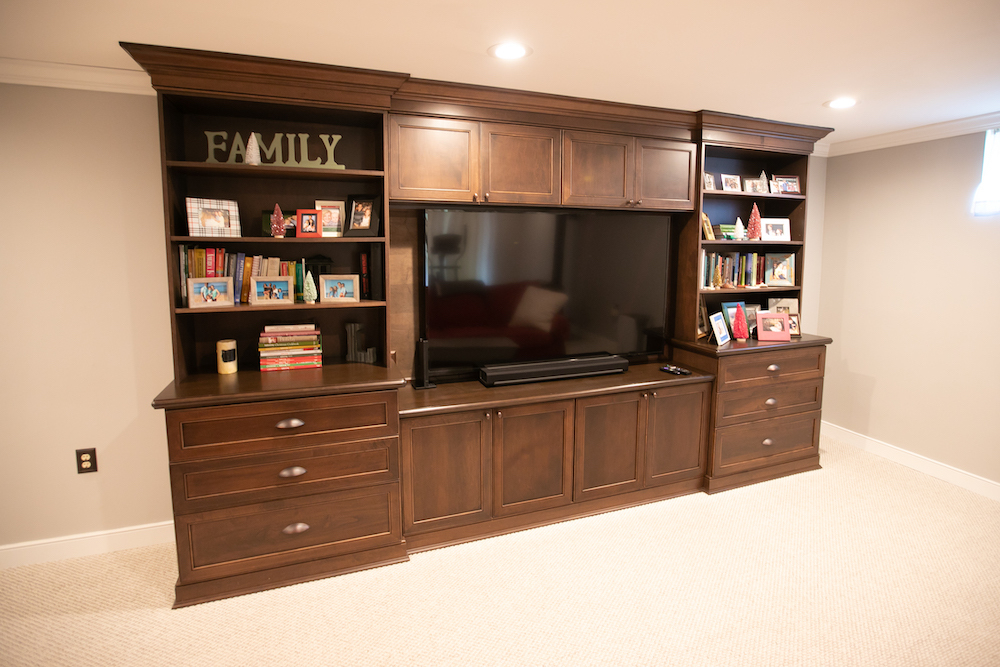 An entertainment shelving system can be custom-configured to fit your setup perfectly. For example, you could have the TV mounted above the fireplace, with built-in shelves around the perimeter to add much-needed organization to your home.
Add some comfortable furniture and a coffee table, and now you have an entertainment zone for the whole family to enjoy. The basement becomes a warm, cozy gathering space.
Set Up a Basement Hobby Hub
Do you have a hobby that needs storage space or workspace? Take another look at your basement!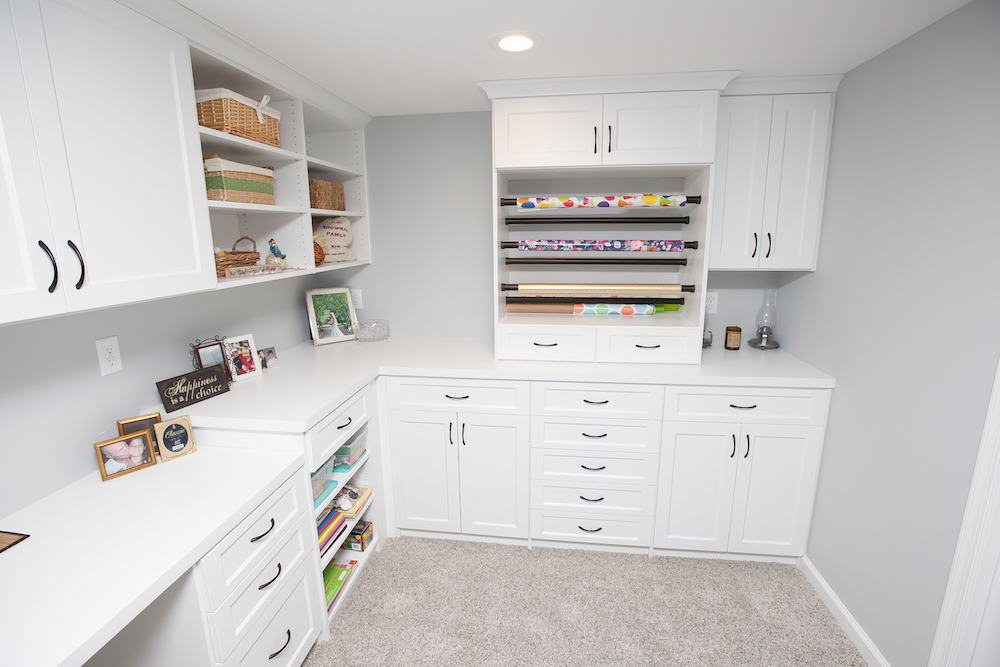 Craft and hobby rooms have become extremely popular. These are spaces that combine organization with room for creativity, welcoming the household scrapbooker, crafter, artist, or creative professional.
Some of the best hobby rooms we've seen are bright white from floor to ceiling, with ample lighting. A white backdrop not only allows your artwork to shine, but it looks great on Instagram. That's why professional photographers often use white backgrounds!
Your hobby room should be tailored to fit your needs. Install whatever suits your hobby:
Hooks/hangers for fabric, ribbon, tape, and more
Long, narrow paper roll hangers
Numerous cubbyholes with slide-in boxes or baskets
Wide, slide-out drawers for artwork storage
Open, slotted racks for project painting and drying
Cabinets and closets to hide clutter
A Dream Workshop in the Basement
If you do woodworking, auto care, motorcycle maintenance, equipment repair, or another hobby that's somewhat gritty and messy, consider setting up a workshop right in your basement. With the right built-in organizing system, you can keep the mess to a minimum and have all your tools within arm's reach.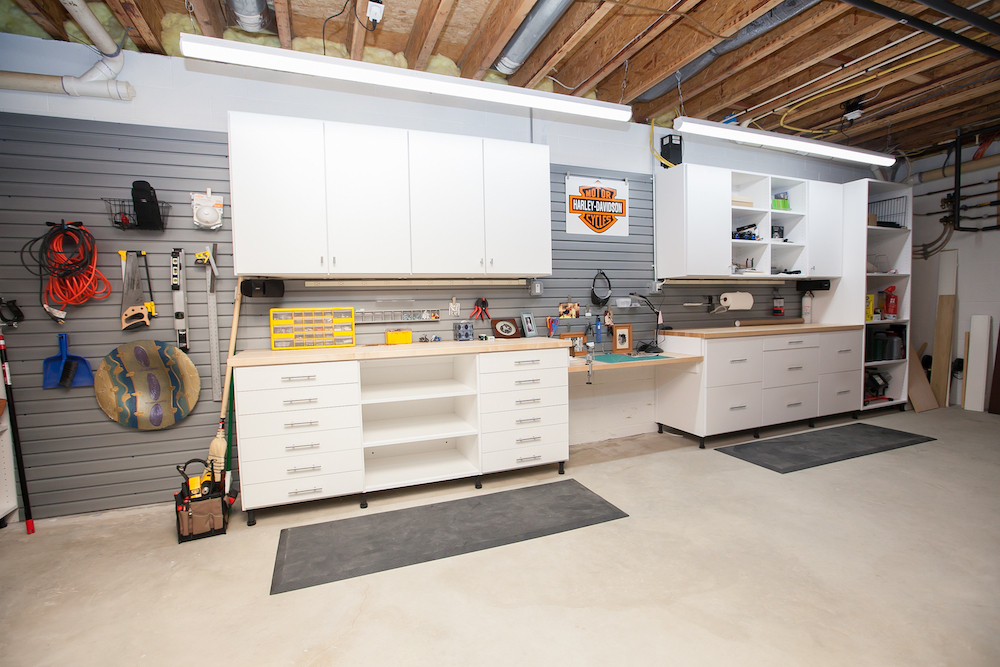 We've seen the same types of storage systems we install in garages work very well in basements, too. For example, an automotive tool organization system can be built right into the wall with cabinets, shelves, and a large countertop/worktop.
Endless Basement Closet and Storage Solutions
What if all you need is storage, storage, storage? Diplomat Closet Design is happy to help. We're storage experts and we have design professionals on staff to help you maximize your basement storage space.
Add shelves around the entire perimeter of the room. Create an array of built-in cabinets and closets at the perfect heights for many seasons of sports gear. Lock your precious valuables away with safes and locking doors.
If you can dream it, we can probably do it! Create your basement storage space with our new DIY Design Tool or contact us now to request design help from the pros at Diplomat Closet Design.
If you're in the Dublin, Malvern or Chester areas,  contact Diplomat Closet Design to talk about your storage challenges or browse our blog for more interesting storage ideas.