Wouldn't it feel great to refresh your kitchen in 2021? If you're picturing a kitchen makeover, you're in good company. About 50% of all homeowners who are doing a renovation have their sights set on the kitchen.
Because kitchens are used so heavily in our daily lives, a kitchen makeover makes every day better. So let's look at an array of recently-renovated kitchens that will be inspiring smiles in 2021 and beyond.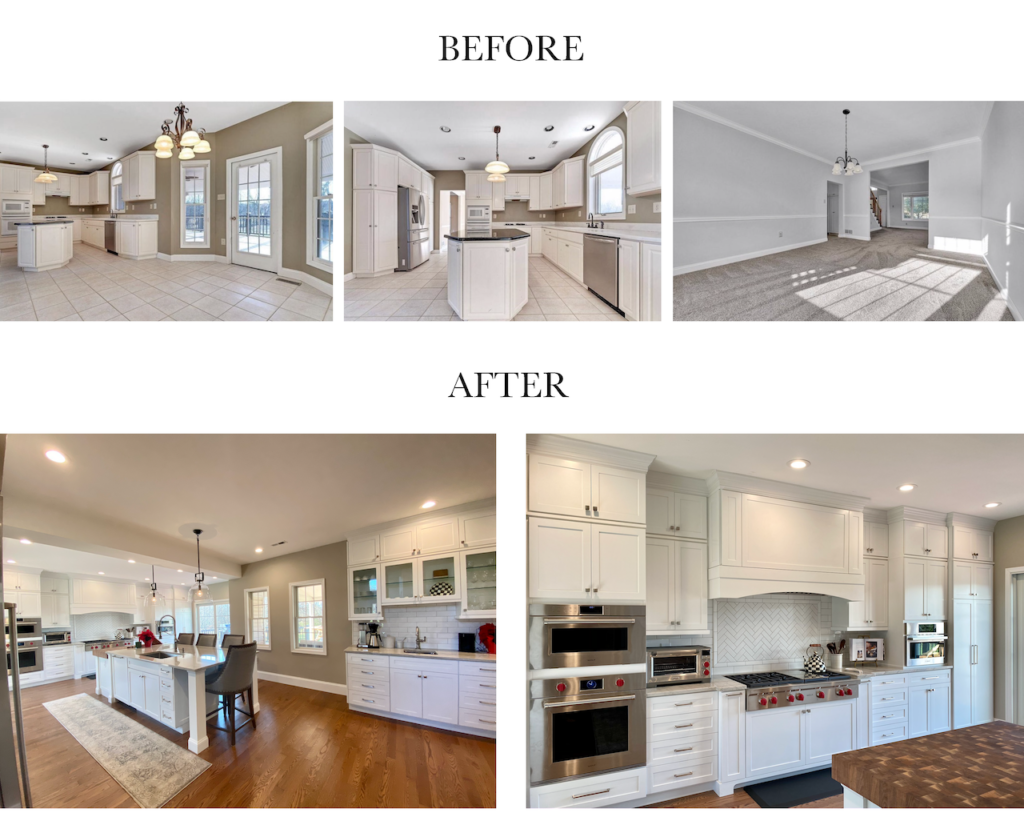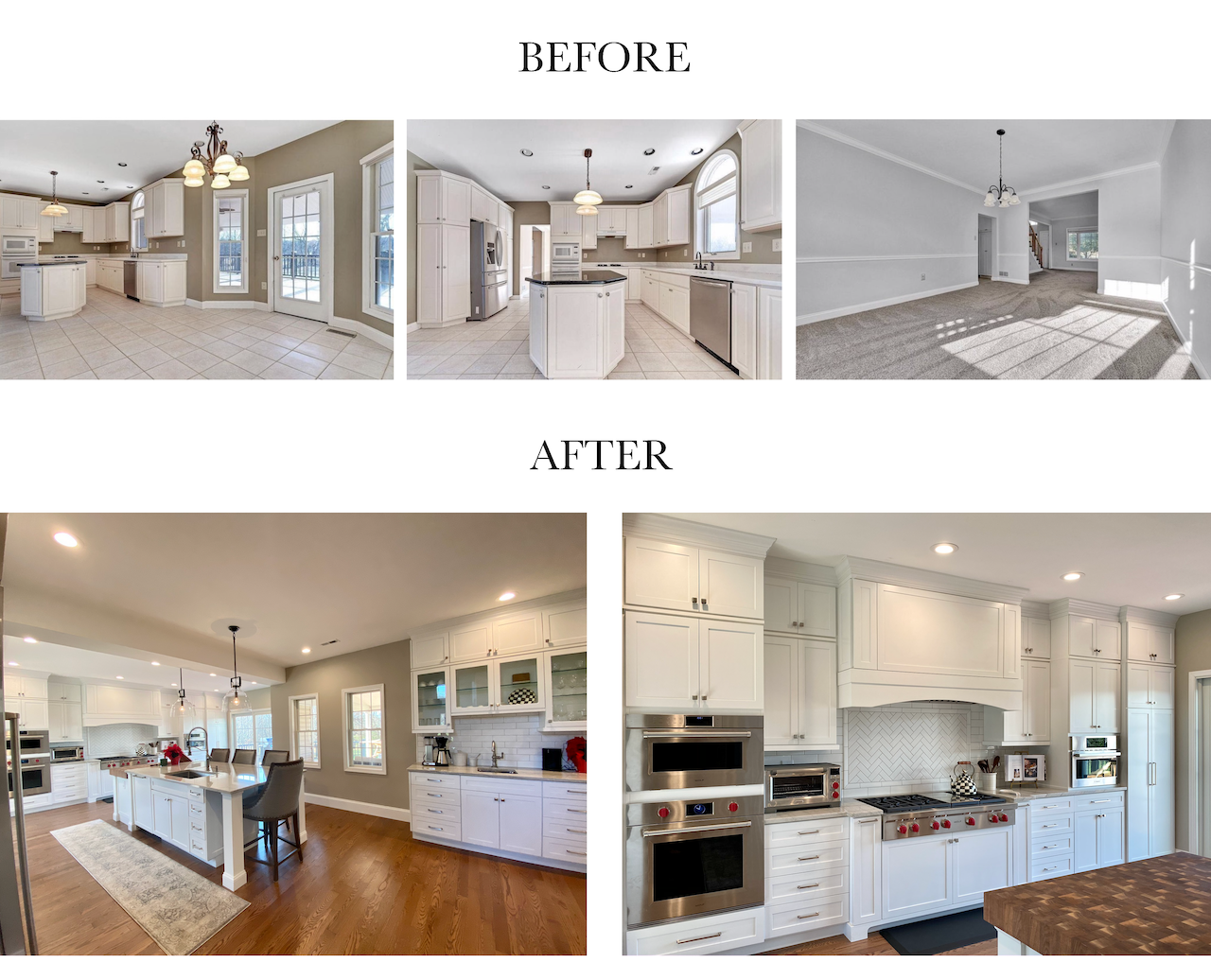 From Basic Builder-Grade to Modern Custom Kitchen
One of the best favors you can do for your kitchen is to remove builder-grade cabinetry and other details, replacing it with all custom built-ins. The results are usually night-and-day dramatic for homeowners who are bold enough to do it.
For example, take a look at this kitchen makeover from Better Homes and Gardens. The floorplan stayed exactly the same during this renovation, but the basic builder-grade oak cabinetry, laminate countertops, and outdated hardware and fixtures were all replaced.
What a difference! The new kitchen is sleek, bright, functional, and feels huge. Plus, the kitchen's new two-tone white and grey color scheme is like a breath of fresh air. It would be a joy to step into this kitchen each morning.
Farm Kitchens That are Made to Last Forever
Farm-style kitchens have been popular for quite a few years now, and this trend is staying strong as we head into 2021. Design experts attribute the farm kitchen's popularity to its down-to-earth authenticity and handcrafted beauty.
Browse some excellent examples of before-and-after farm kitchen makeovers in this Country Living gallery. As you can see, most of these kitchens started with an old-fashioned look. However, over the years, a kitchen's retro charm often fades into dingy darkness.
With a professional upgrade, a modern farmhouse kitchen is bright, cheerful, and feels fully grounded in handsome built-in woodwork. Above all else, farm-style kitchens are functional, so talk to your kitchen designer about adding handy details like an apron sink, an oversize industrial-style faucet, generous open shelving, sliding barn doors, and a spacious pantry.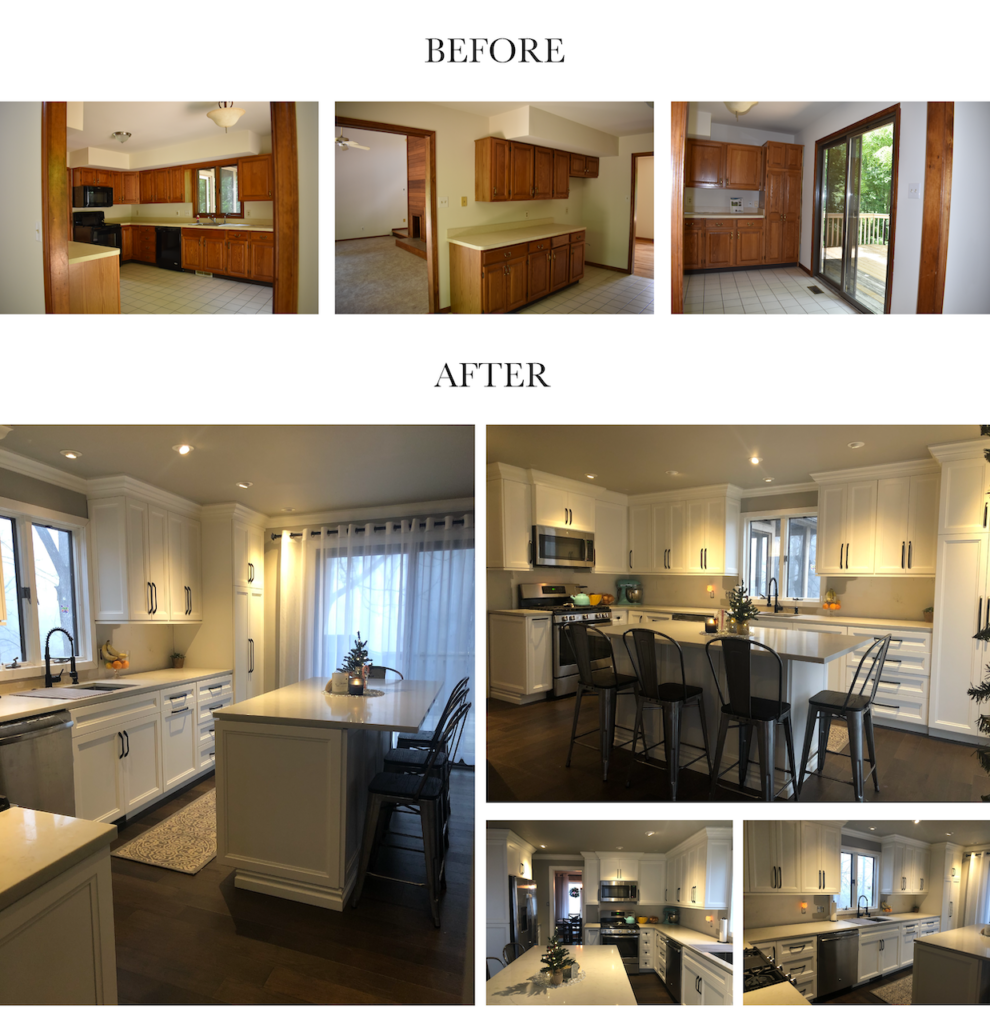 Unique, Handcrafted Details Make Your Kitchen One-of-a-Kind
Here's one of the most exciting trends we've seen lately. Homeowners are adding handcrafted showstoppers to their kitchens in the form of reclaimed wood shelving, hand-built kitchen islands, stunning upcycled pantry doors, and much more.
To see some examples, take a look at this kitchen fixer-upper gallery from HGTV. In these newly-renovated kitchens, professional designers have included handmade touches that serve as eye-catching focal points.
This kitchen by Diplomat Closet Design shows stylish ways to incorporate wood, stone, brick, metals, and fixtures. It's a sophisticated, one-of-a-kind kitchen that's tailored to the homeowner and there's no doubt it's totally unlike any other kitchen in the neighborhood.
Have you considered adding one of these customized options to your kitchen?
Open shelving made from chunky, live-edge wood
A countertop mini-greenhouse for your herbs and greens
A handmade kitchen island from wood salvaged during your renovation
A wood wall made from horizontal boards or shiplap
Custom-crafted trim with vintage style
A glass and wood pantry door you design yourself
An entire wall of wood cubbyholes to fit your appliances and dishware
How to Kickstart Your 2021 Kitchen Makeover
If you're envisioning a kitchen makeover in 2021, let's make your dream come true! View our kitchen design gallery and, if you live in southeastern PA, Delaware, or surrounding areas, contact us now to schedule an appointment. 
We also offer a new DIY Design Tool that brings your dream kitchen to life right before your eyes. Design your kitchen according to your style, layout, materials, and budget, and Diplomat Closet Design will do the rest.
Interested in making your home office stylish and improving your productivity? Watch a recap of our latest

webinar

.