The changing seasons spur a desire to redecorate and reorganize. Are your closets up to the task?
Now's the time for a closet refresh that works year-round to support seasonal storage. Here are some expert tips from the organizational pros at Diplomat Closet Design.
Clothing Storage for Changing Seasons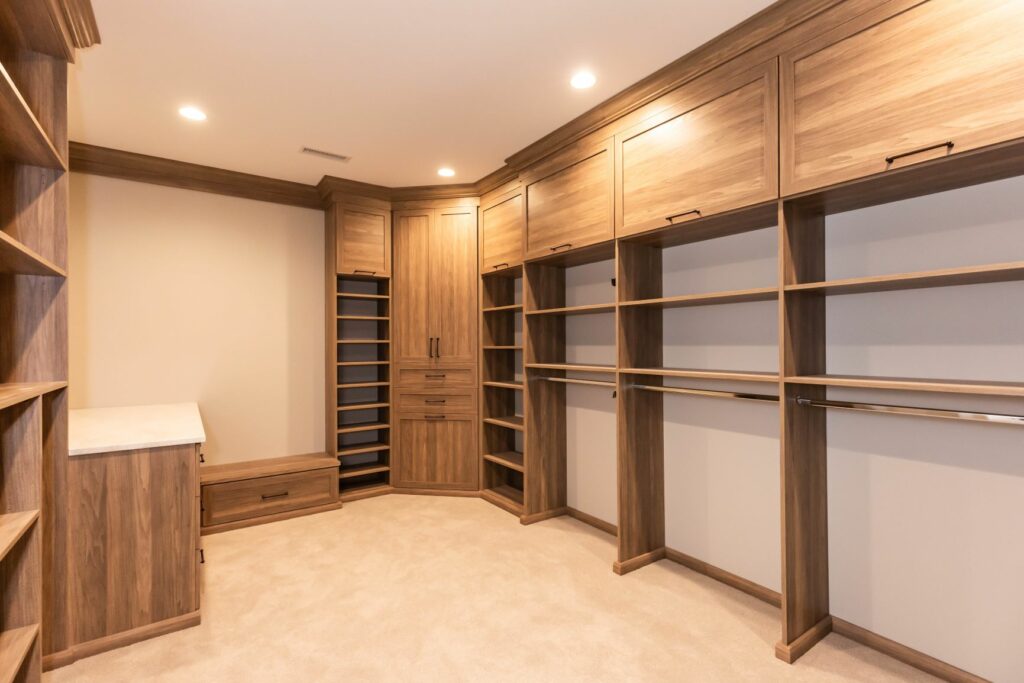 Your clothing changes as the seasons change, so it's important to have plenty of space to rotate through what you wear. Start by ensuring your bedroom closet has room for your sweatshirts, hoodies, sweaters, cardigans, pants, and everything else you're wearing this season.
Do you have bulky winter clothing? If so, it's helpful to add deep shelves and drawers that prevent your clothes from getting squished during storage. Another option is using vacuum storage to reduce the bulk of your clothes and blankets – if you don't mind a little squishing.
Are you a fashionista with tons of accessories? It's easy to organize your accessories like scarves, necklaces, watches, and hats into custom-designed storage drawers. Or, if you prefer, hang them on hooks or knobs along the perimeter of your closets.
One of the realities of everyday clothing storage is the 80/20 rule: people tend to wear 20% of their clothing 80% of the time. This means at any given time, you probably have a large amount of clothing that's either not suitable for the season or made for special occasions.
To free up bedroom closet space, move most of this off-season clothing to breathable garment bags that hang in a guest room closet or a spare storage area. To prevent musty smells, include a moisture absorber in your out-of-season storage area.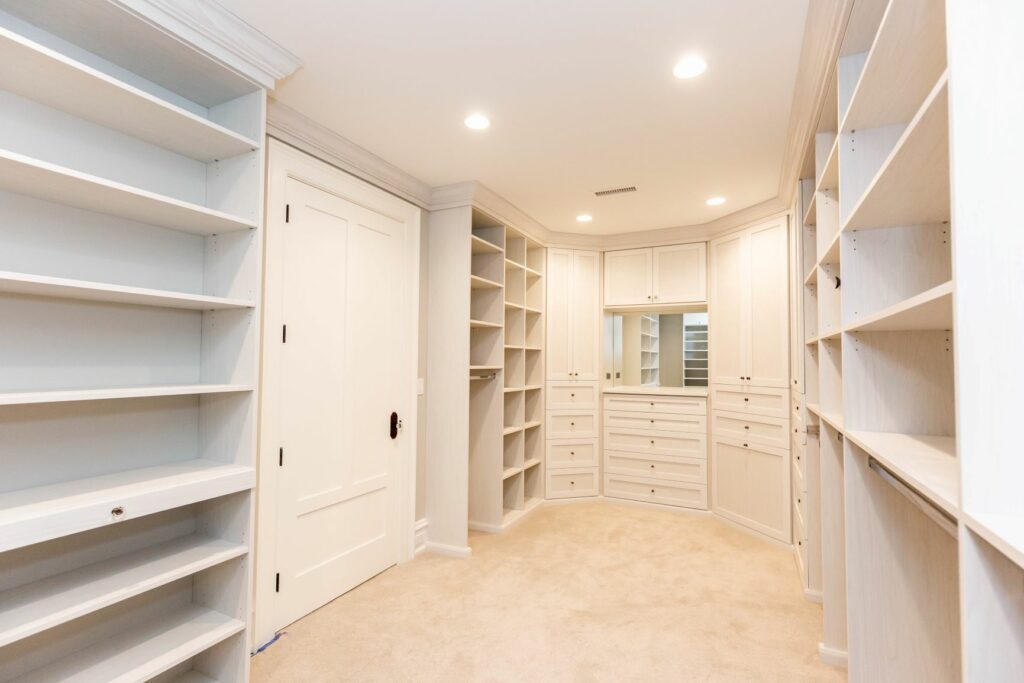 Ideas for Maintaining Closet Clarity
If you have lots of seasonal decor and belongings, see-through bins are a great way to corral these items and keep everything organized. Clear bins make it easy to see what's inside and quickly rotate through your stored items as the seasons go by.
When it comes time to stow your clear bins in the closets, stack them vertically as much as possible to keep them in view. Vertical closet planning takes advantage of the full height of every closet. It also prevents bins from getting pushed into the dark rear of your storage areas, behind other stuff, which works against your goal of preserving visual clarity.
Clear containers are also an excellent solution for your organized kitchen pantry. Daily staples like pasta, beans, and crackers can go into tall, clear containers for easy storage in your pantry closet. Store seasonal cookies and candies out in the open in large, clear jars that show off the tasty treats inside.
Seasonal Storage in the Garage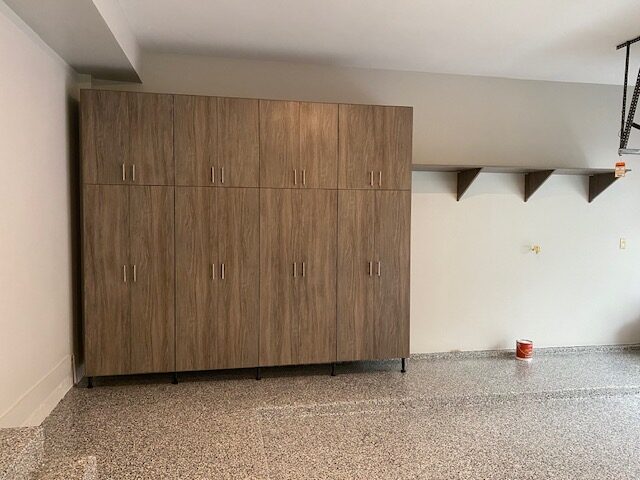 As the seasons change, so do your outdoor activities. Now's the time to ensure your home's garage storage is ready to store all of your seasonal stuff.
Need room to put away hiking and camping gear? Install garage closets, shelves, and cabinets across the open walls. Not enough space to store summer's pool and vacation gear? Add a custom wall unit or corner closet to save garage floor space. Garage closet doors help keep the clutter out of sight.
If you have bikes, a canoe, a kayak, or other large-size adventuring equipment, consider incorporating ceiling storage into your garage storage plan. With the right hooks, clamps, and pulleys, you can keep it all up off the floor and out of your way.
Start Your Seasonal Storage Upgrades With Us
A change in season brings the urge to reorganize your home, so turn to Diplomat Closet Design for help from the pros. Connect with us today to start rearranging your closet storage.
If you live in Chester County in towns such as Phoenixville, Unionville or Valley Forge, contact us today.