The modern garage has clean lines and plenty of open space. Walking through it, you see nothing but a few focal points: your sports car, your home gym, your workbench.
Where's all the stuff? It's hidden behind closed doors in closets, cabinets, and drawers. Here's how to achieve this kind of sleek, ultra-modern garage with the help of design professionals and the right garage storage system.
Clutter is the Nemesis of the Modern Garage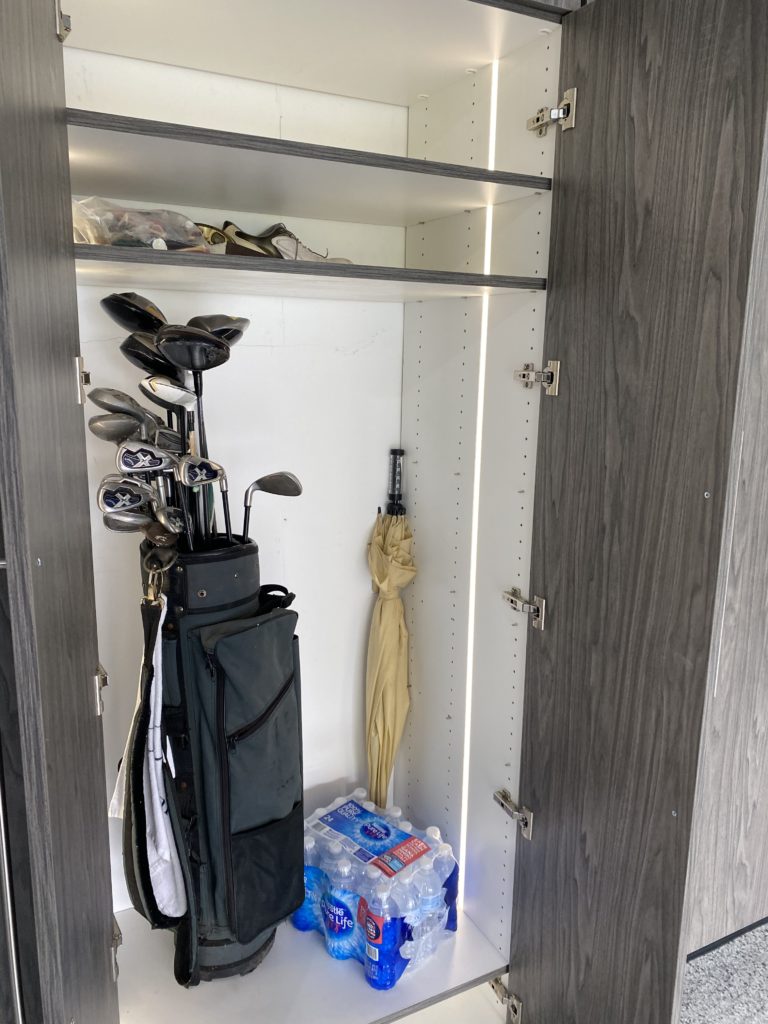 If you're like most people, you have too much stuff in your garage. Research shows 25% of Americans don't have room to park their vehicles in their garages due to clutter. Another 32% only have room for one vehicle in a two-vehicle garage. Sound familiar?
It's time for a garage storage transformation. The first and most important step to accomplishing a modern garage makeover is to remove all excess belongings that you no longer need.
Go through your garage and be brutal about deciding what to keep and what to trash, donate, or give away. Have a garage sale if you need to! Do a full garage decluttering and you'll be stunned at how much more space you have to work with.
Installing a Garage Storage System
The next step is investing in a wall-mounted garage storage system that offers plenty of hidden storage. The key to achieving a modern, minimalist look is to keep everything out of view until you need it.
For example, take a look at this modern garage designed by Diplomat Closet Design. Gray tones and hidden drawers work together to deliver a tidy and sophisticated look. At first glance, you barely even notice a full-size stainless steel refrigerator that allows this family to store extra snacks, drinks, and frozen goods in the garage.
In another garage we designed for one of our clients, your eyes go straight to the client's Porsche 911 and nothing else. Storage is kept strictly behind closed doors in high cabinets that are away from ground level, preventing scratches to the Porsche.
Here at Diplomat Closet Design, we recommend using an alternative to wood, like melamine, for garage makeovers. Melamine comes with big benefits for homeowners who want a modern look. It gives a sleek finish while also being extremely durable, hygienic, affordable, and easy to acquire even when wood is scarce and expensive.
How would you organize your modern garage? Do you need a showroom for your motorcycle or just a better way to hide all of your tools and gardening gear? What about a modern workout zone with a weight set and a treadmill? Almost anything is possible with a well-designed garage storage system.
Modernize and Utilize Your Full Garage Space
Let's give your garage a modern makeover and get the most out of your storage space! Browse the Garage Gallery at Diplomat Closet Design to see the modern garages we've designed for our clients right here in Pennsylvania. 
When you're ready to start your project, contact Diplomat Closet Design for a consultation about installing stylish and functional garage storage systems.
If you live in Chester County in towns such as Malvern, Lionville, Phoenixville or Exton, contact us today.