Is your garage on the small side? The average two-car garage is actually rather small at just 18 by 20 feet.
If your garage is average to small, there's still plenty of opportunity for built-in storage. Here are some big ideas for maximizing your small garage storage and getting the most out of every square inch.
1- Supersize the Space With a Storage System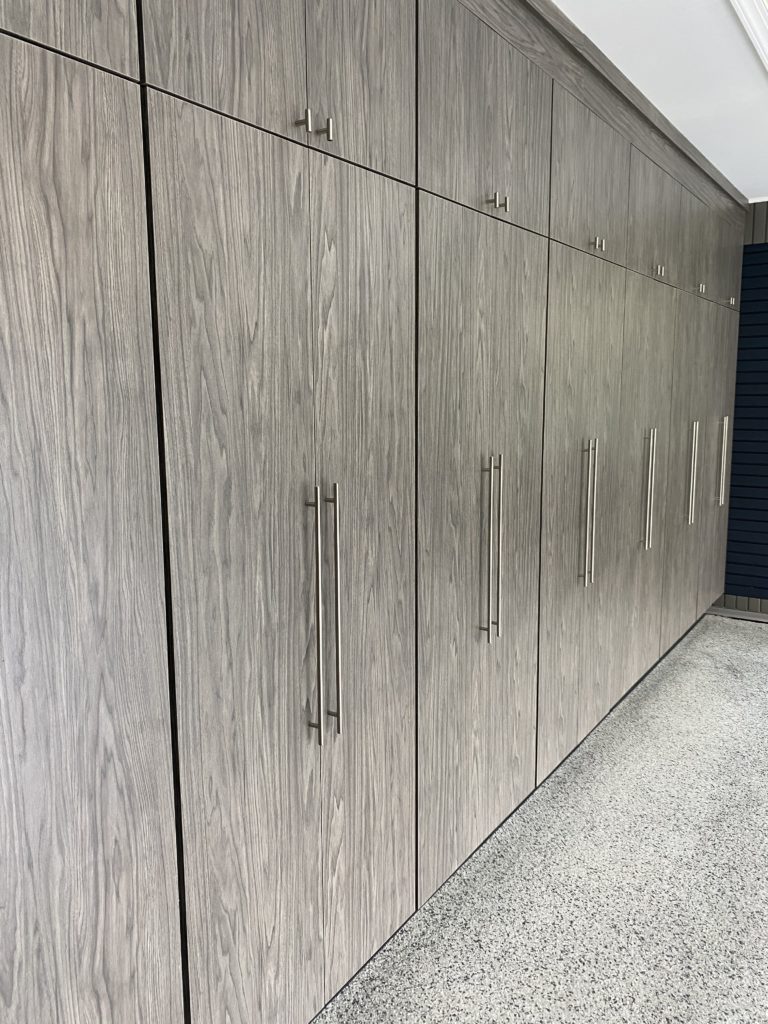 The quickest way to expand the storage in a small garage is to install a storage system. It can be built directly into your walls to provide a functional and attractive way to whip everything into shape.
Garage storage systems are incredibly flexible and customizable, so give some thought to an organizational layout that maximizes your storage options. For low square footage, consider adding plenty of ceiling-level storage that takes advantage of all available space.
2- Choose a Wise Wood Alternative
There's no need for your garage storage to look overly mechanical or industrial if you don't want it to. Modern garage storage is just as stylish as the rest of your home.
At Diplomat Closet Design, we encourage our small garage renovation clients to consider installing wall systems with budget-friendly alternatives to wood that match their overall decor. Melamine is much easier to acquire than wood these days, plus it's moisture-resistant, wipes clean easily, and comes in a wide variety of colors and finishes.
3- Cut Clutter Like a Pro
Give your small garage a total makeover by focusing on one primary task: cutting clutter. Spend a few hours going through all of your belongings in the garage. Donate, give away, or trash anything you don't need.
Put your remaining items in identical clear/labeled bins, which provides overall visual simplicity. As much as possible, keep dirty and bulky items behind closed doors in drawers and closets. This prevents a small garage from looking cluttered and gives the sleek, tidy look you've seen on Instagram and Pinterest.
4- Prioritize Safety and Security
Your garage probably stands open for longer periods than you realize. In the time it takes for you to mow the lawn or take out the trash, a sneaky thief could grab things from your garage.
Minimize the risk of theft by locking up your valuables in secure closets and cabinets. Store expensive tools in large locking drawers and put treasured mementos in bins that sit on high shelves, out of easy reach.
Also, make safety a priority – especially if you have young children who might climb on the shelves or bump into the storage drawers. Ask your garage system installer to attach everything securely to the walls so there's no risk of tipping.
5- Amp Up Your Amenities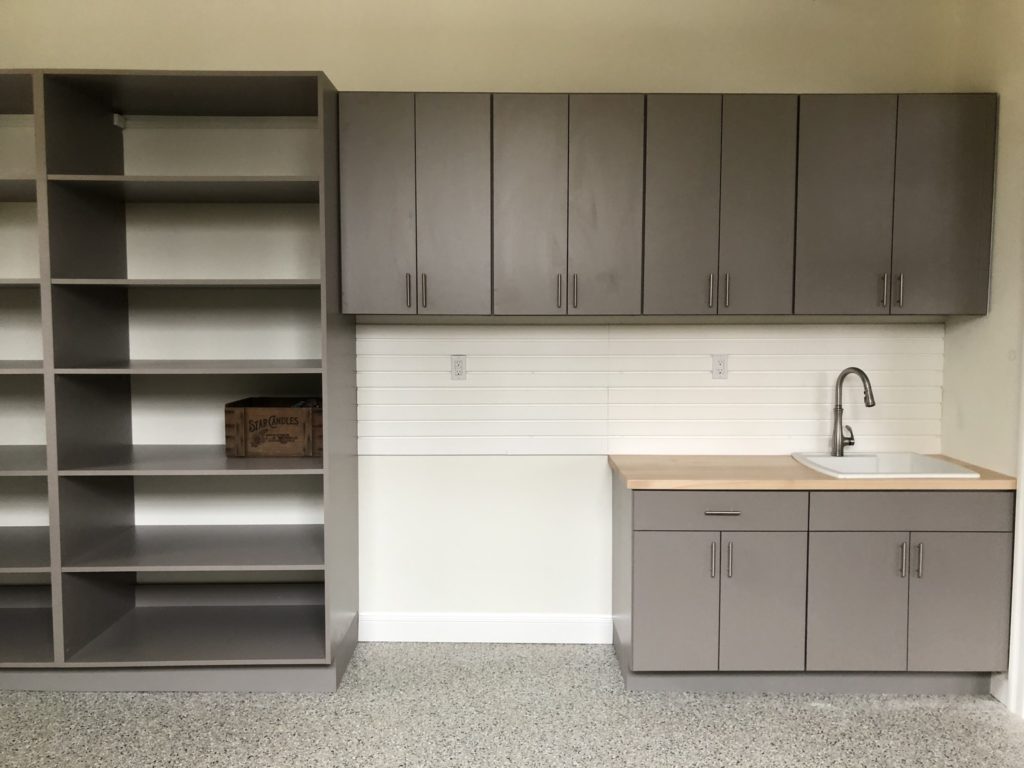 Finally, improve your small garage storage by adding all kinds of handy features that don't take up any extra space. Here's a list of garage features that require almost zero square footage while making it easier to store your stuff:
Wall-mounted tool racks
Corner shelves
Pegboards
Wall and ceiling hooks and holders
Spring-action clamps and clips
Hidden seats that roll out from cabinets when needed
Ceiling-mounted task lighting
Small wall-mounted utility sink
Thick, textured safety flooring
Small Garage? Think Big!
When you're ready to supercharge the storage options in your small garage, we're here to help. Reach out to Diplomat Closet Design for a consultation about improving your small garage storage with smart organizational solutions.
If you live in Montgomery County in towns such as Blue Bell, Collegeville, Conshohocken or Valley Forge, contact us today.