What would inspire you to clean out your garage? Maybe you need space to park your new car. Maybe you want a place to work on all of those little projects on your to-do list. Or maybe you're just tired of all the clutter!
A garage storage system is the most efficient and effective way to tidy up fast. No matter what provides the spark of inspiration to organize your garage, a storage system helps you maintain its neat-and-clean appearance over the long term.
Inspiration: Spring Cleaning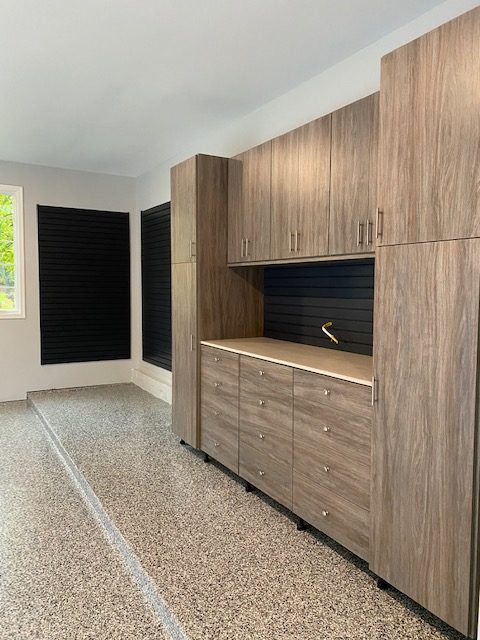 Springtime always brings a sense of freshness and renewal. It's the perfect time to roll open your garage door, enjoy the spring breeze, and do some decluttering.
Maximize the impact of your spring cleaning by installing a wall-mounted garage storage system in crisp, bright white melamine. A garage storage system made of white melamine is moisture-resistant, easy to keep clean, affordable, and beautiful. Plus, it can be installed very quickly so you can move forward with your storage mission.
For more inspiration about a seasonal garage cleaning, take a look at our blog post about giving your garage a spring makeover. It's full of Diplomat Closet Design's hints and tips for getting the most out of a spring garage upgrade.
Inspiration: Hobbies and Sports
The garage holds huge potential to support your favorite hobby, craft, pastime, or sport. Imagine having a special area in the garage that's your home base for the things that inspire your creative and energetic spirit.
Here are a few examples:
Add a crafter's workstation with a long table and storage cubbies
Install a row of lockers for kids' or adults' sports gear
Set up an auto repair workbench with tool storage and a sink
Design a pet washing station where you can scrub your pup
You can even create a hangout haven for watching football games or movies. Wall mount a TV in the garage, add a mini-fridge, and throw in some comfortable seating. Presto! It's a hangout space in the comfort of your newly-upgraded garage.
Inspiration: Your Wheels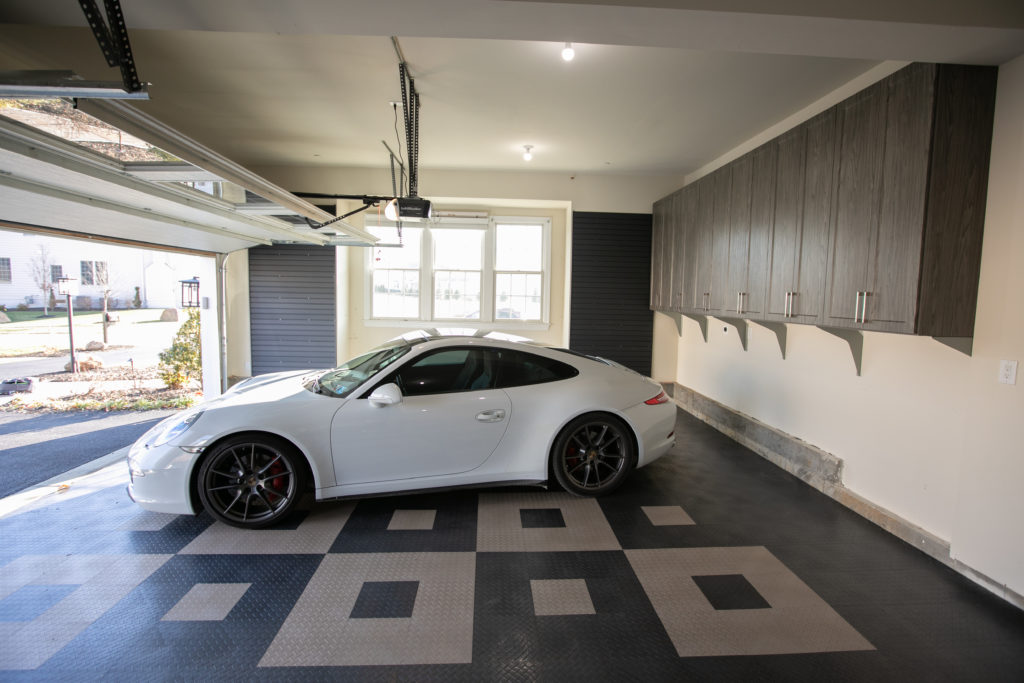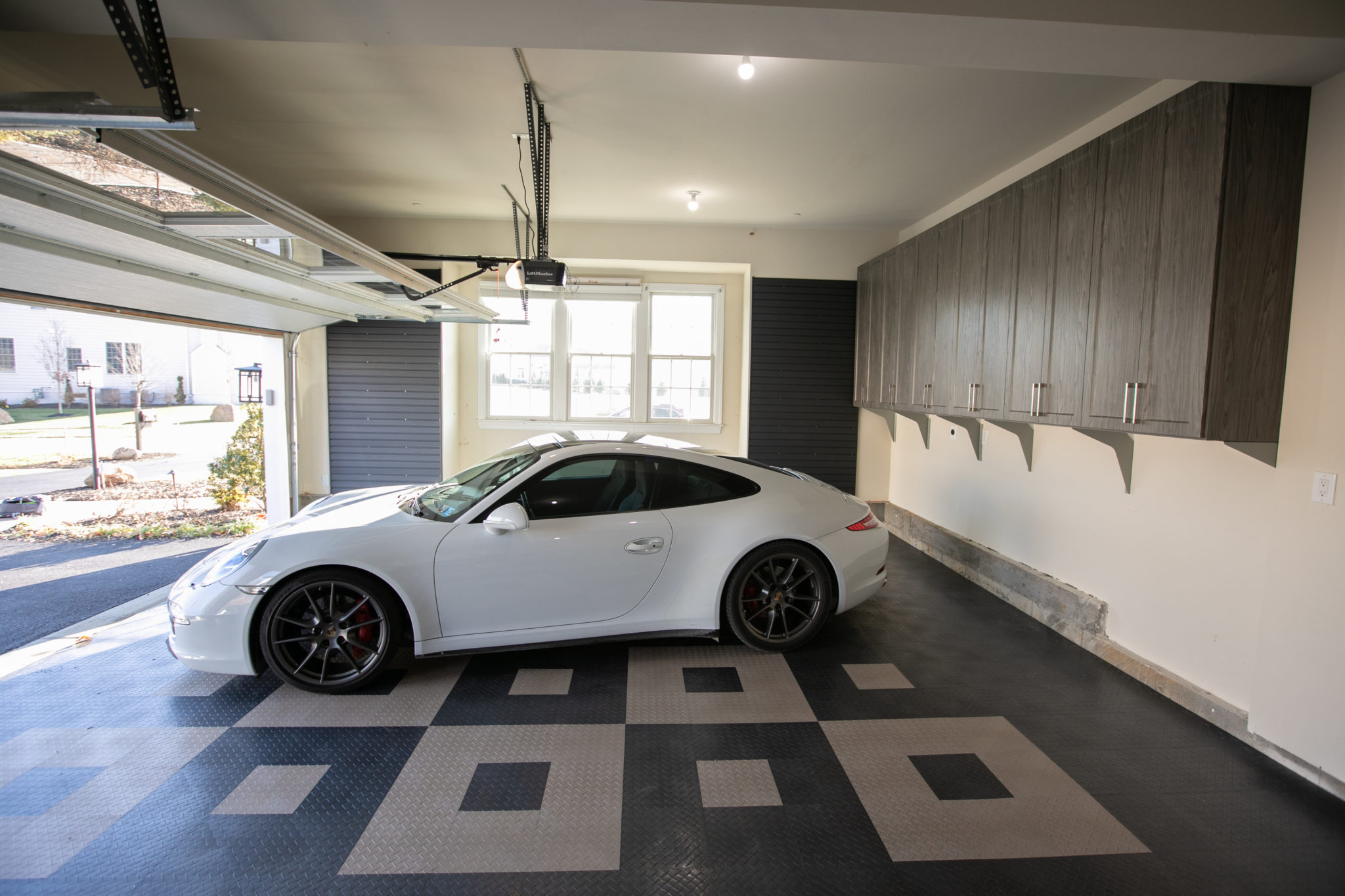 The garage can be a source of daily inspiration for anyone who loves their car, motorcycle, bicycle, or anything else on wheels. Install a showroom-style garage storage system that puts all of the focus on your ride.
To pull off the look, your garage showroom needs several key elements: dramatic lighting, luxe flooring, and a complete wraparound wall storage system that keeps all garage clutter completely out of sight. Your ride should have all the attention, so work with your garage storage system designer to install closets, cabinets, and drawers with a sleek look.
Inspiration: Luxury Style
If your home is stylish and luxurious, your garage should be too. A modern garage doesn't have to be gritty. Give it elite style by installing a luxury garage storage system with all the amenities you desire.
Just Google "luxury garage" to see what's possible. Look at all of those sparkling clean high-end garages! You can also browse the Garage Gallery at Diplomat Closet Design to see some of the luxury garages we've designed for our clients right here in Pennsylvania.
Gain Inspiration From the Garage Storage Pros
When you need a big dose of inspiration to upgrade your garage, we're here to help with expert design and installation by the pros. Reach out to Diplomat Closet Design for a consultation about installing stylish and functional garage storage systems.
If you live in Delaware County in towns such as Havertown, Swarthmore, Media or Wayne, contact us today.