Thinking of reorganizing your closets? You're part of a global trend! The closet design market has seen explosive growth in the past few years, and this trend is predicted to continue.
Around the world and across the US, closet upgrades are among the most popular home renovations. In a post-pandemic world, people are in the mood to freshen up their closets and improve their lives.
At Diplomat Closet Design, we keep an eye on the latest trends happening in our industry. Here are some of the biggest trends we're seeing as we approach 2023.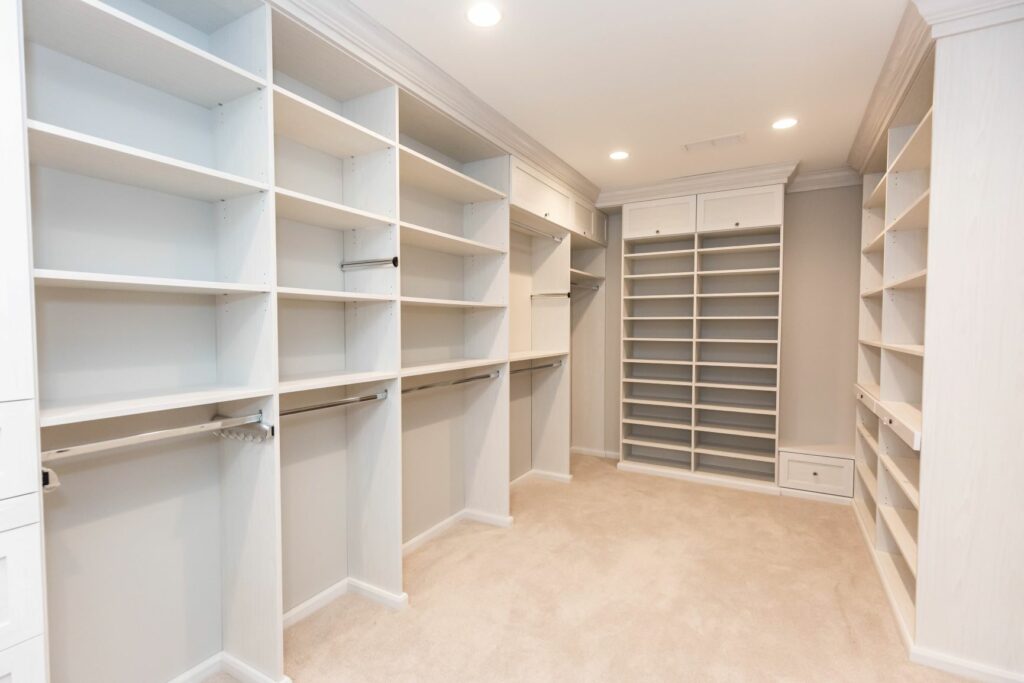 Bold, Bright Closet Colors
Today's best closets are bold and never boring. Why stick with the same old white or tan color scheme? A closet is the perfect place to add a splash of unexpected color from paint, wallpaper, or custom-colored shelves.
Home designers are hearing requests for vibrantly-colored closets that bring smiles every time the closet doors open. Some of the most popular colors are deep sea blue, emerald green, goldenrod yellow, and very light purple, like Pantone's 2023 color of the year, Digital Lilac.
Two-Toned Kitchens and Pantries
Closets exist in kitchens too, but we usually call them pantries. This is one of the most important places in the home to maintain immaculate organization because it's used for meal preparation.
So, what's new in kitchen pantries? Design experts say 2023 will be the year of two-toned kitchens with sophisticated matching pantries. A two-toned kitchen uses two complementary or contrasting tones that work together harmoniously.
For example, your kitchen makeover could include mid-tone warm wood floors that complement rich, warm-hued kitchen cabinets and shelves. The two-toned theme continues into the ceramics, decor, and kitchen accessories. The overall look is elegant and textured.
Glamorous Dressing Rooms
How glamorous is your bedroom? Believe it or not, your bedroom closet could be the key to adding glitz and glamor to your life.
Inspired by Instagram and other social media, glam dressing rooms are on-trend. They look great in pictures and give you the perfect place to experiment with clothes, hair, makeup, and more.
Imagine getting dressed in the morning surrounded by Hollywood-style mirrors and lights. Above, there's a fabulous chandelier. You have a fluffy rug, plus sparkling knobs and handles everywhere. A custom closet designer can add the customized storage features you need for a glamorous dressing room.
All-Natural Biophilic Vibes
Biophilic design, also known as nature-inspired design, gained enormous popularity in 2022 and is expected to be just as big in 2023 and beyond. Homes with natural themes tend to bring a sense of peace and vitality to our lives.
To make a closet more biophilic, incorporate natural materials, natural light, and neutral to earth-toned color schemes. Organize groups of belongings on wood-inspired shelves topped with natural woven or bamboo baskets.
Add plenty of plants to finish off the look. Yes, plants can live in closets! Ivy, pothos, and snake plants are among the houseplants that can live in low light. Consider adding an indoor grow light if necessary to keep your botanical friends healthy.
Open-Plan Closets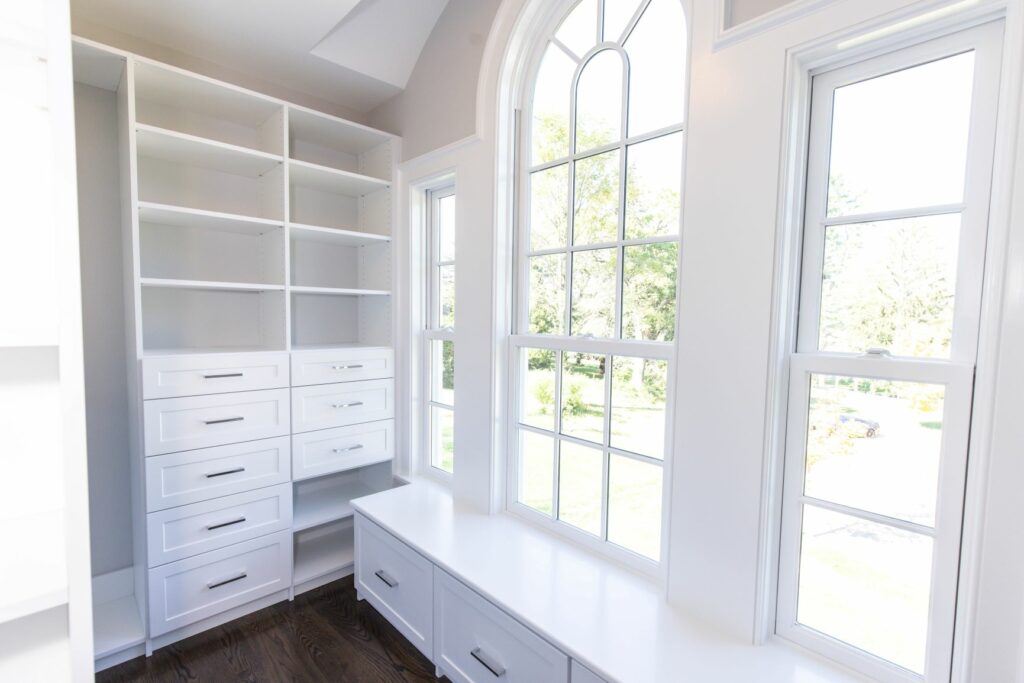 Have you heard of an open-plan closet? It has no doors but plenty of cabinets and drawers. It's open to the rest of the room and welcomes you in.
Open-plan closets fit into various spaces, including alcoves, corners, hallways, and pre-existing closets. Just about any walk-in closet can become an open-plan closet.
An open closet makes a bedroom feel larger without actually expanding the square footage of the space. Plus, you can see and sort your belongings easily without the hassle of doors.
Of course, open closets need plenty of hidden storage solutions. Talk to a closet designer about creating drawers, cabinets, and secret nooks that keep everything neat and organized.
Ready to learn more about 2023's closet trends? Diplomat Closet Design is here to help. Connect with us today to start planning your 2023 closet updates.
If you live in Bucks County in towns such as Newtown, New Hope or Doylestown, contact us today.