Little details matter when you're upgrading your closets. Every hinge, knob, and handle you choose impacts your life. You use your closets every day!
Let's look at the popular closet hardware that's getting the most attention right now. Here are today's hottest closet hardware trends.
Glitz, Glam, and Gold
Gold hardware was one of the biggest trends of 2022 and is still shining bright as we head into 2023 and beyond. There's just something so brilliantly classic about glittering gold hardware. Plus, it's on-trend with the glamorous rooms you'll see all over Instagram, TikTok, and Pinterest.
Consider adding shining gold handles, hinges, and knobs in your kitchen and pantry for a luxe look. Brushed gold bathroom sinks and faucets are also on trend, so go for brushed gold bathroom hardware to amp up the glam in your daily routine.
The Modern Minimalist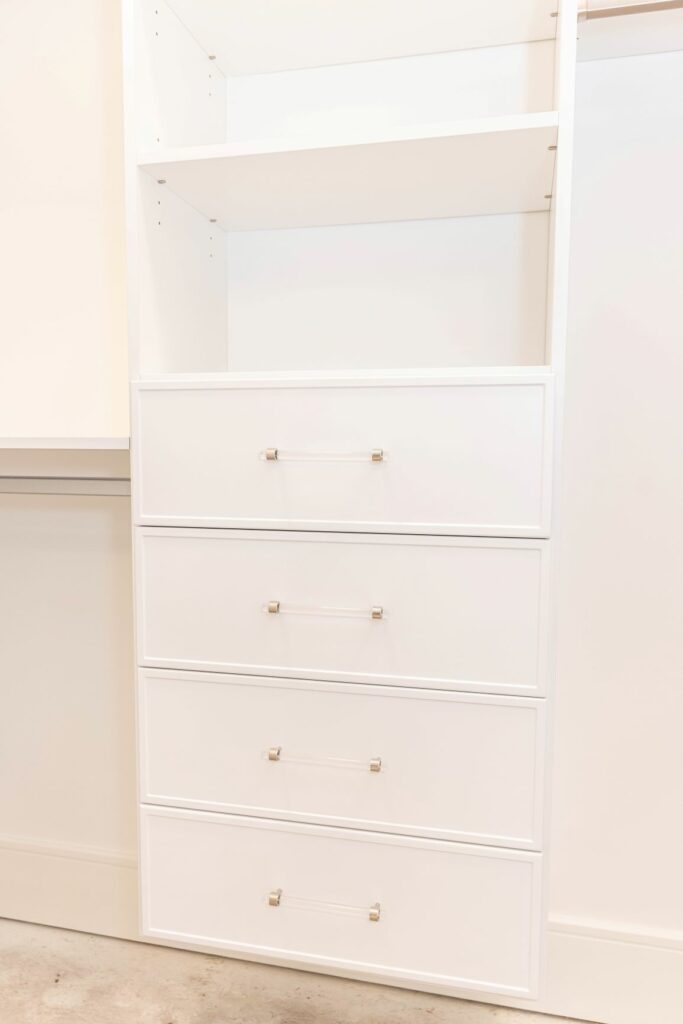 Trend watchers are seeing high demand for sleek, modern pulls on cabinets and drawers in every room of the house. Remodeling clients are asking for tubular, low-profile hardware that's barely noticeable from a distance.
Create this minimal look by matching the hardware precisely to the material. Slate grey cabinets get flat slate grey knobs. Creamy white drawers get small, oblong, creamy white handles. And so on.
Brushed Nickel With Sultry Blues
Brushed nickel hardware is perennially popular, but a new trend pairs it with a range of soothing blue and purple tones. Imagine a closet or pantry slathered in Pantone's recent Color of the Year, Classic Blue, or the predicted 2023 Color of the Year, Digital Lavender.
These cool, meditative bluish hues look perfect with the subtle style of nickel hardware. Try the blue-and-brushed-nickel combination in your bedroom closet for a low-key and calming vibe.
The Darker, the Better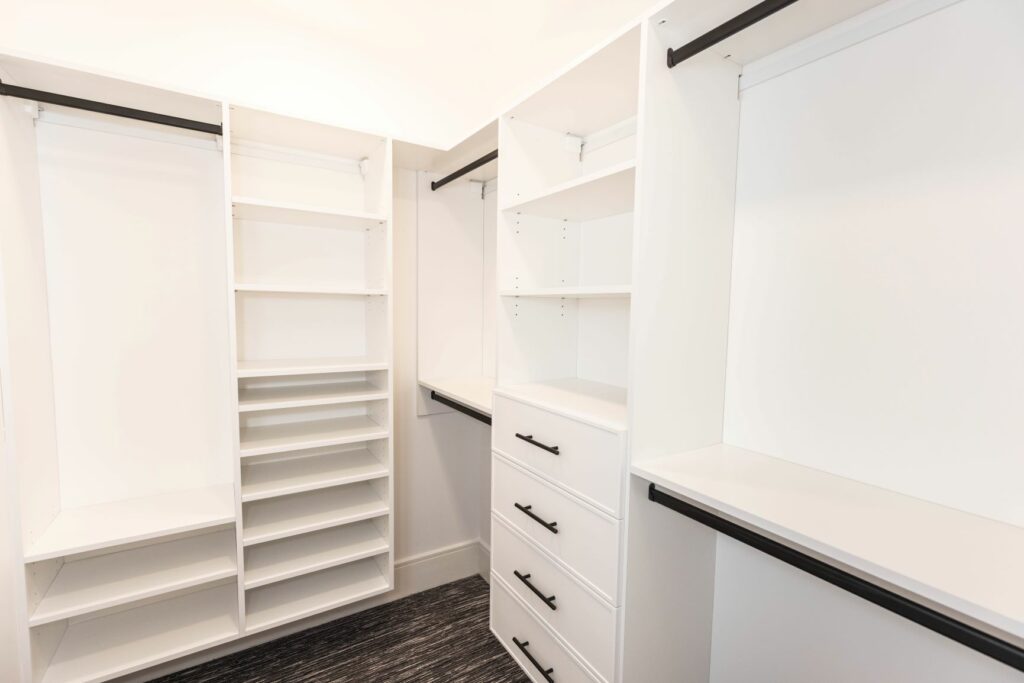 Dreaming of a dark, atmospheric kitchen, bathroom, or bedroom? This inky dream calls for dark-hued hardware. Matte black hardware is back from the 80s and – don't worry – it's much swankier than ever before.
To pull off this sophisticated look, create stylish contrast in unexpected ways. Full-on black-on-black is just too dark for most homes, so use black on the hardware with a slightly lighter tone on the rest.
For example, install an unexpected black faucet on a copper kitchen sink, or use black handles on the drawers throughout a grey walk-in closet. Don't shy away from the darkness, but you might need to add extra spotlights or dramatic task lighting.
From Farmhouse to Vacation Home
Leading up to this year, one of the biggest trends in home decor was Joanna Gaines' famous farmhouse style. But many trend experts now say the farmhouse style is entering its final days.
Who wants to work on the farm when you can vacation forever?
The prediction for 2023 is fresh interest in creating vacation-style home retreats. Imagine the coziest, most comfortable Airbnb you've ever enjoyed. Now make it your home and let the vacation come to you.
In terms of hardware, this means choosing luxurious pieces that add to the overall experience of relaxing in your home. Spanish and Italian-made pieces are popular, including handmade glass and porcelain knobs and handles.
Let's Talk Closet Hardware Trends!
Your hardware is the kind of detail that really matters when you're upgrading your home. Connect with Diplomat Closet Design today to start planning your new closets and we'll help you select the perfect closet hardware.
If you live in Delaware County in towns such as Edgemont, Media or Villanova, contact us today.