Have you felt the urge to clear out your pantry lately? If so, you're not alone!
The COVID-19 pandemic inspired millions of Americans to cut the clutter and clean up their homes. When you're stuck indoors, who wants a messy house?
This is also part of an enduring wellness design trend predicted to continue until at least 2025. Wellness design is about making lifestyle changes to support your physical health, mental wellbeing, and pursuit of happiness.
So if a clean pantry would make you feel healthier and happier, read on. Diplomat Closet Design is at the forefront of home design trends and we offer lots of trendy ways to upgrade your pantry organization.
Busting Clutter for Your Mental Health
There's no doubt that eliminating clutter from your kitchen is good for you. Research shows an undeniable connection between household messes and the state of your mental health.
University of Toronto researchers found that clutter is a mental health disruptor with a negative impact on sleep, memory, and focus. They described a "mental clutter effect" where a person who encounters constant home clutter becomes less capable of inhibiting their irritating and irrelevant thoughts.
Cleaning up can make a difference. The Mayo Clinic found that when people decluttered their homes, they slept better and rated themselves as feeling happier and healthier. Even something as simple as tidying up a pantry can contribute to a sense of control and empowerment in your life.
Clean Eating With a Clean Pantry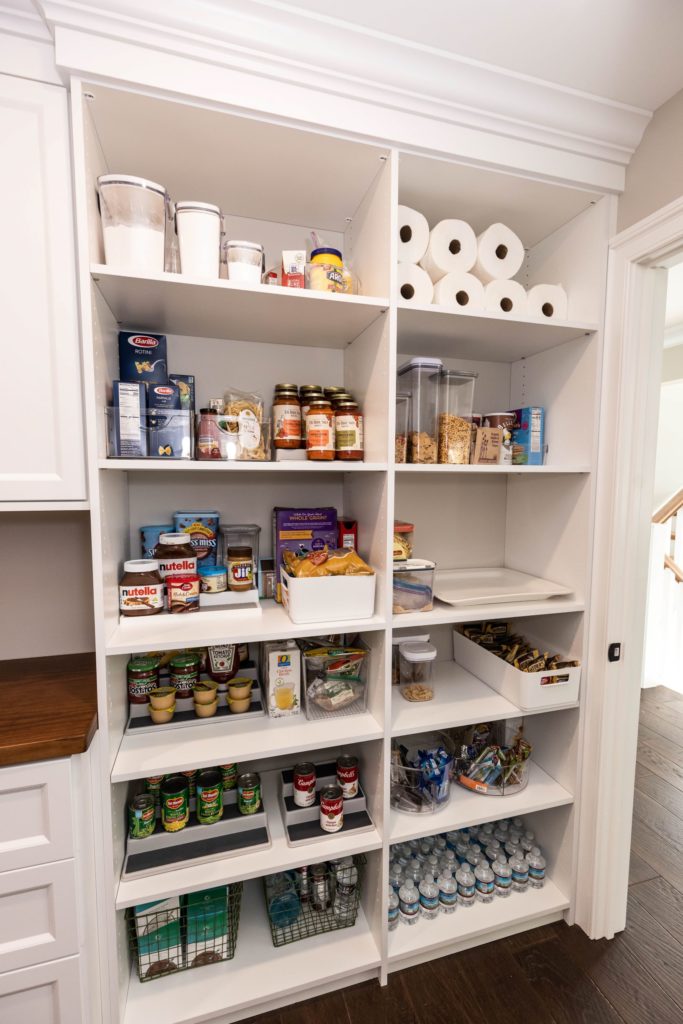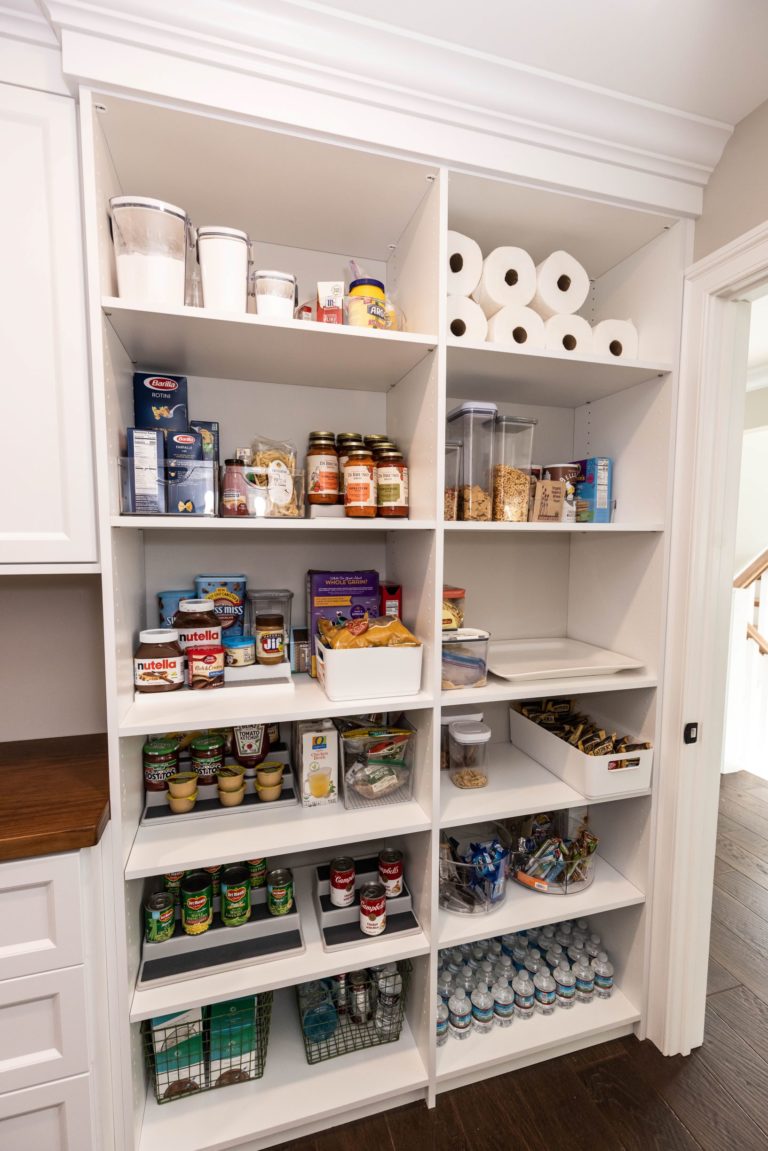 Sometimes, a new way of eating inspires a new pantry layout. Are you trying a new meal plan? Do you have special dietary needs? Would you like to encourage your family to eat more healthy snacks?
Your kitchen pantry is the heart of your home's health. Start by clearing everything out of the pantry and reassessing what should remain. Get rid of expired food and anything else that doesn't fit into your new, health-focused meal plan.
Consider how your pantry could be redesigned to serve you better. Maybe you need wall-mounted wire baskets to hold a rainbow of fresh fruits and veggies. Maybe you could add a small counter for your juicer or smoothie machine. Or perhaps you have lots of home-jarred foods from the garden, calling for lots of long, open shelves.
Does Your Pantry Make You Smile?
Above all else, your pantry should make you feel good. It should be an uplifting, organized spot in your home that contributes to your organized life.
If your pantry isn't inspiring smiles, take a moment to determine why. Perhaps there's a trendy way to add some pizzazz.
A bright, cheerful paint color makes your pantry a happy place.
The pantry is the perfect spot for a statement wall or trendy wallpaper.
A statement light fixture or chandelier adds visibility and style.
Quirky, unique hardware is fun and functional in the pantry.
Work with a pantry designer to amp up your pantry's functionality and add plenty of refreshingly customized storage features. The better your pantry suits your individual needs, the more you'll enjoy using it day after day.
Trending Pantries From the Pantry Pros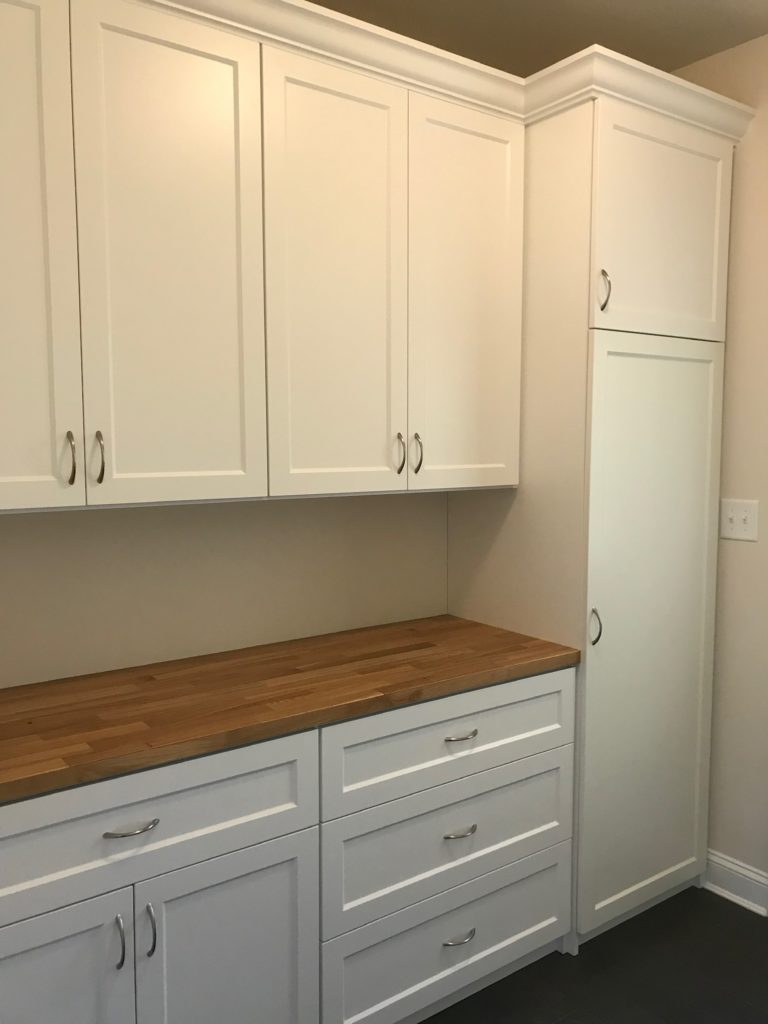 Ready to join the pantry organization trend? Take a look at our gallery of pantry ideas for a healthy dose of design inspiration, then contact the pantry pros at Diplomat Closet Design.
If you live in Montgomery County in towns such as Ardmore, Collegeville, Conshohocken or Plymouth Meeting, contact us today.