Daydreaming about remodeling your kitchen? What about your pantry? A few creative tweaks in your pantry will make it much more functional and fun to use.
When you think creatively, it's easy to amp up your pantry organization. Here are 3 pantry changes you can make to improve your pantry and get the most out of your kitchen storage.
1- Mix and Match Your Storage Features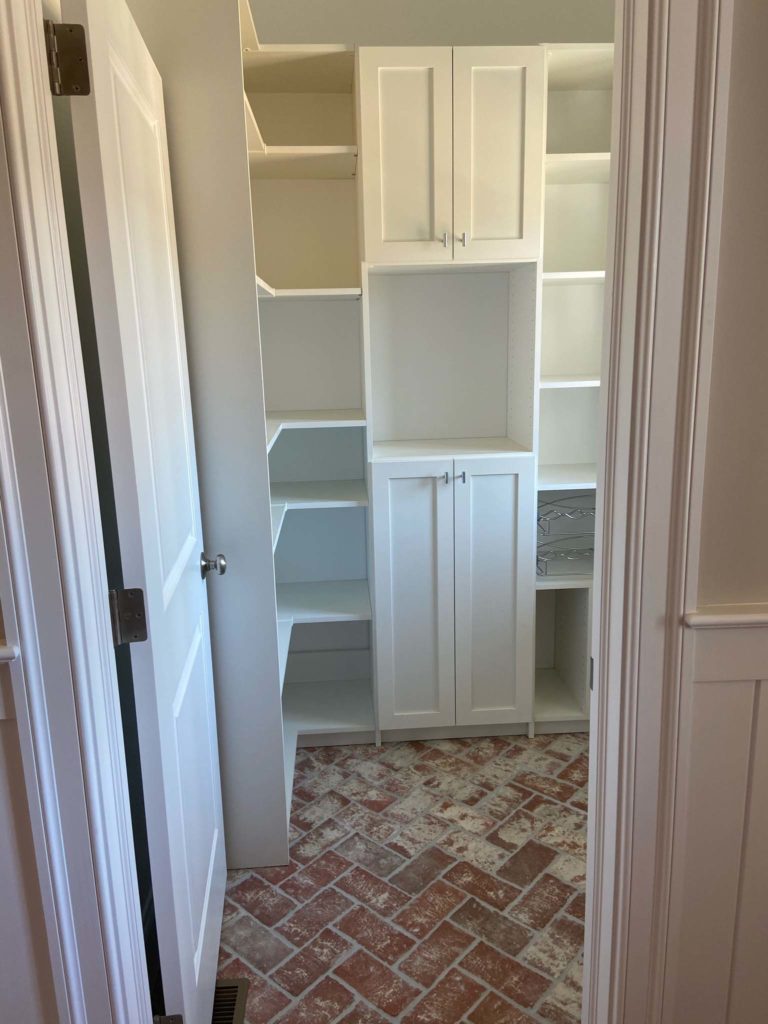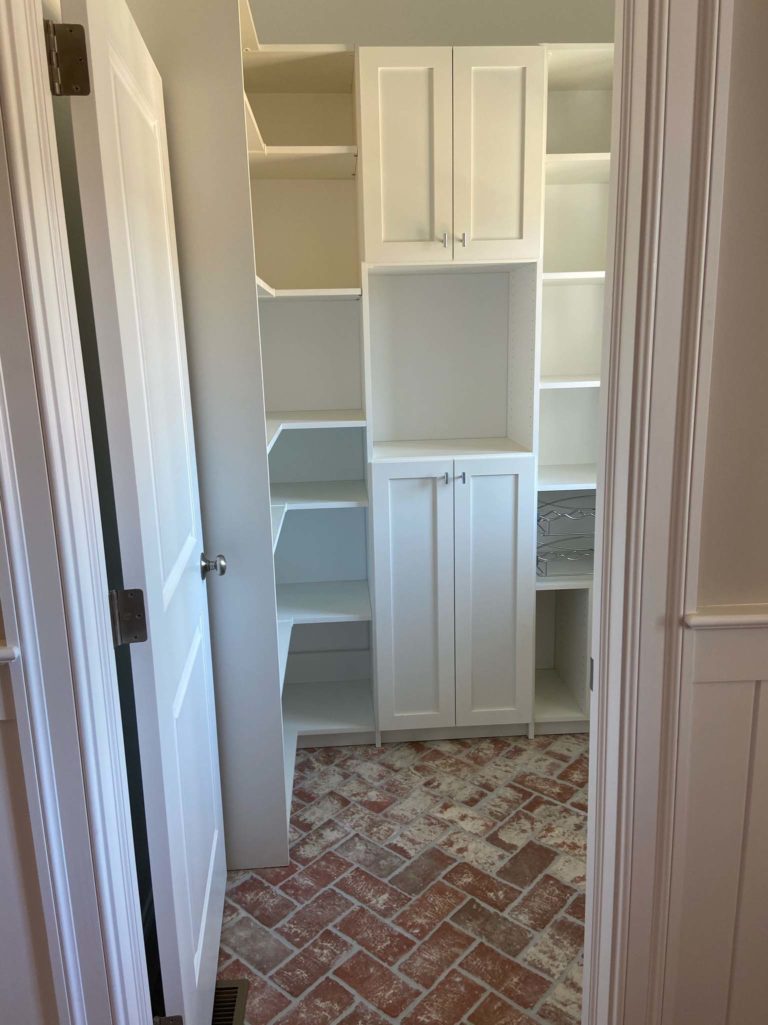 Most kitchen pantries are big empty boxes with a few storage shelves. If you have an old-fashioned pantry in a historic home, it certainly wasn't designed to meet your particular needs. Neither was your brand-new builder-grade pantry unless you custom-designed it from the start.
That's why your pantry deserves a big burst of handy storage features – drawers, cabinets, shelves, bins, and more. Custom-design your pantry to fit the types of things you store, from small jars and cans to tall, bulk-sized items and all of your kitchen gadgets and appliances.
There are no hard-and-fast rules about how your pantry should be designed. Instead, it should be full of customized storage features that suit you and your family. Let your creativity run wild as you envision the best possible storage for your food, drinks, daily cookware, holiday serving ware, wine glasses, spices, and everything else.
2- Use Secret and Hidden Storage Options
Is your kitchen full of clutter? Excess clutter adds to your stress and interferes with a healthy lifestyle. Keep your kitchen clutter out of sight behind your pantry's closed doors with hidden kitchen storage solutions.
Start your secret pantry storage makeover by using your pantry to hide an array of small kitchen items like knives, cooking spoons, the toaster, the coffee pot, and most of your other countertop clutter. Divided sliding drawers are perfect for cutlery and deep roll-away drawers can handle all kinds of small appliances.
One of our top tips for incorporating hidden pantry storage is to build electrical outlets into key spots in your pantry. This allows you to plug in any appliance, use it quickly, and leave the clutter behind in the pantry. Now mess stays out of sight when you're busy or entertaining.
3- Open Up to New Pantry Possibilities
Although most people think of a pantry as a closet that sits behind closed doors, this isn't always the case. Many modern pantries are built into open-concept kitchens as drawers, shelves, and cabinets out in the main kitchen area. The key is careful organization.
Do you have an unused corner in your kitchen? Turn it into an open-air pantry with a few carefully placed corner shelves and storage features. Everything is right at your fingertips, but it will stay neat and tidy until the moment you need it.
You can also turn any kitchen island into a pantry-like storage space by building in some shelves, sliding bins, and cabinets. Now your kitchen island does double duty as a beautiful built-in kitchen pantry.
Let's Get Creative and Maximize Your Pantry Space!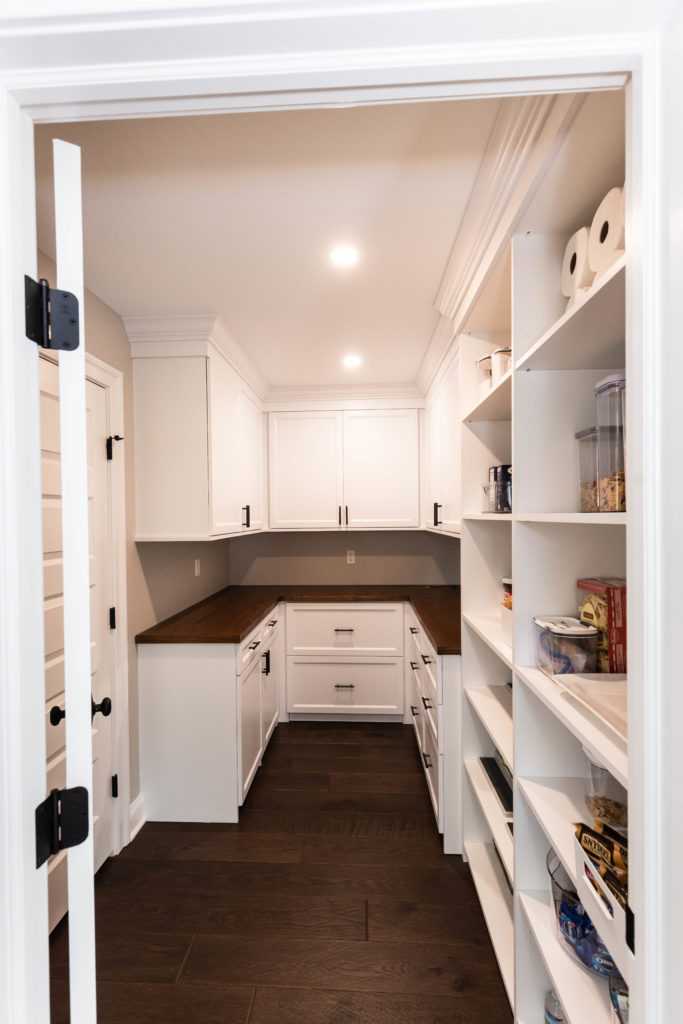 When you need to get the most out of your kitchen pantry, Diplomat Closet Design is here to help. Take a look at our gallery of pantry ideas for inspiration and contact us to start your pantry upgrade project.
If you live in Chester County in towns such as Chadds Ford, Exton, Lionville or Pottstown, contact us today.