Are you daydreaming about a beautiful island? Not a vacation getaway – we're talking about a dreamy new kitchen island!
A smart, stylish, custom-designed island can completely transform your kitchen. It gives everyone a place to gather, creates more cooking and dining space, and adds the ample storage every kitchen needs. Plus, it gives your kitchen a high-end look that's like living in a chic vacation home, every day.
Here are some of the most inventive kitchen island designs we've come across lately. See if one of these exotic islands catches your eye.
An Island of Salvaged Treasures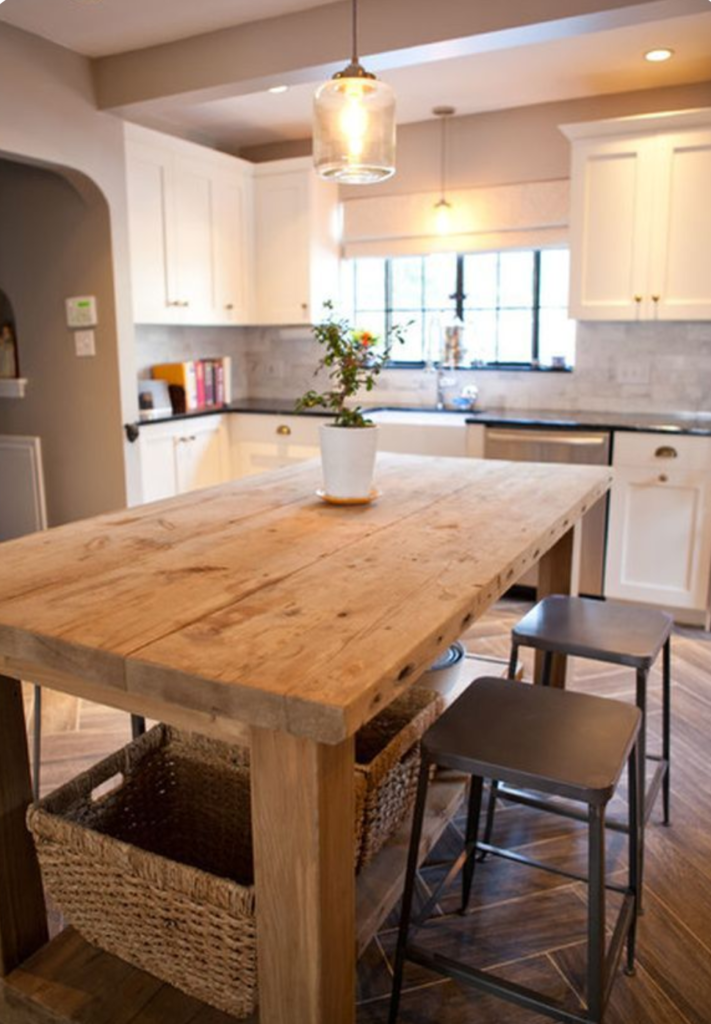 Maybe you have a stash of gorgeous hardwood, vintage hardware, or local stone that you'd like to incorporate into your new island. Some of the most beautiful "new" islands are actually built from reclaimed and upcycled materials.
For example, you could save the original hardwood flooring from your kitchen remodel and use it as handsome cladding for your new kitchen island. Or, if you don't have anything on hand, ask your custom woodworker about sourcing barn wood and other types of reclaimed materials.
A Charming (and Changeable!) Color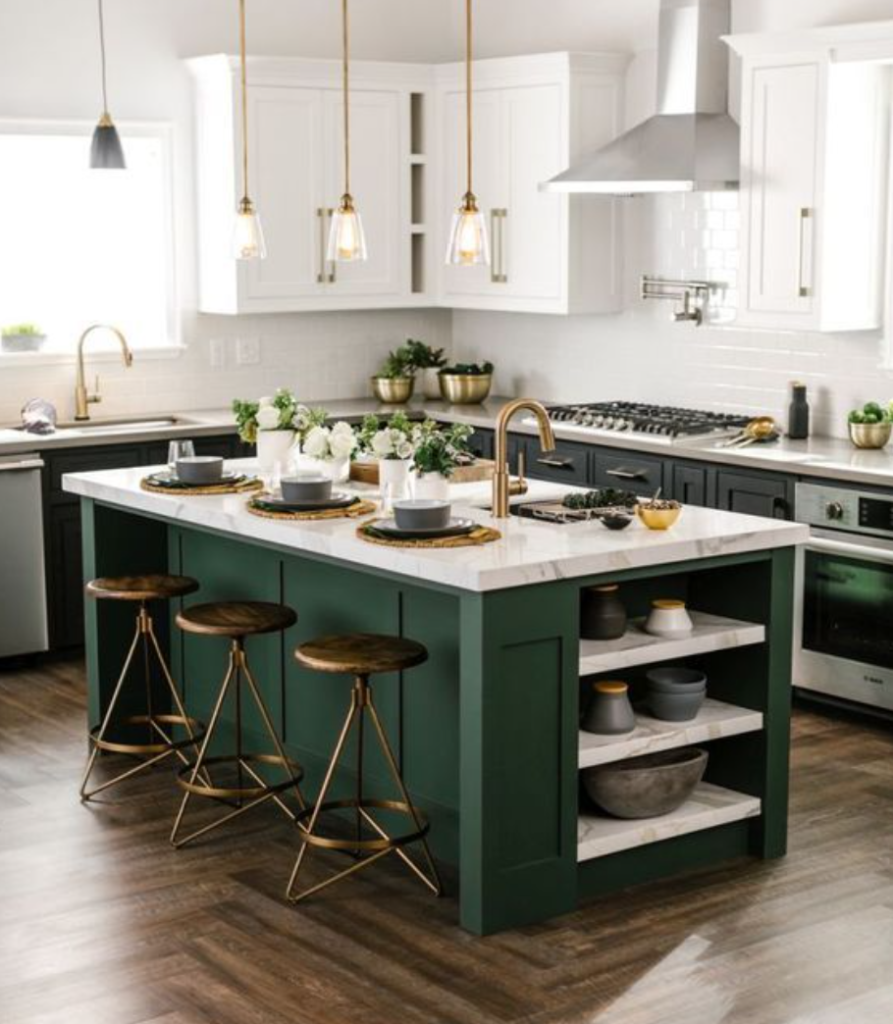 Here's a trend that has serious staying power: An eye-catching, boldly-colored kitchen island. It's stylish, it's versatile, and it works with almost any materials or design you can possibly dream up.
Go for a color that matches your current kitchen theme or choose something that stands out on its own as a striking statement piece. Instagram is full of kitchen islands with bold colors, especially jewel tones like deep purple and marine hues like aqua and emerald green.
Secret Stash of Kitchen Tools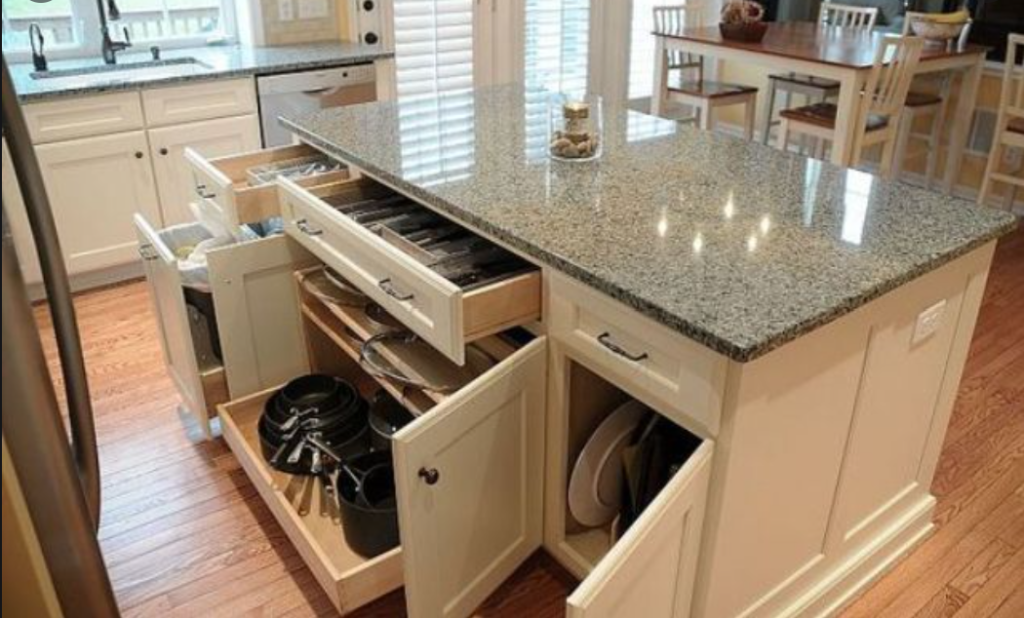 Imagine having an island that keeps every kitchen tool and appliance right at your fingertips. Yet everything stays out of sight until precisely when you need it. That's a home chef's dream come true!
A custom builder can create an island that holds all your cooking tools with innovative storage solutions. Flip open a cabinet door to grab knives, mixing tools, and serving ware. Slide a hidden rack out for access to your spices. The possibilities are endless.
This Island is Ready to Roll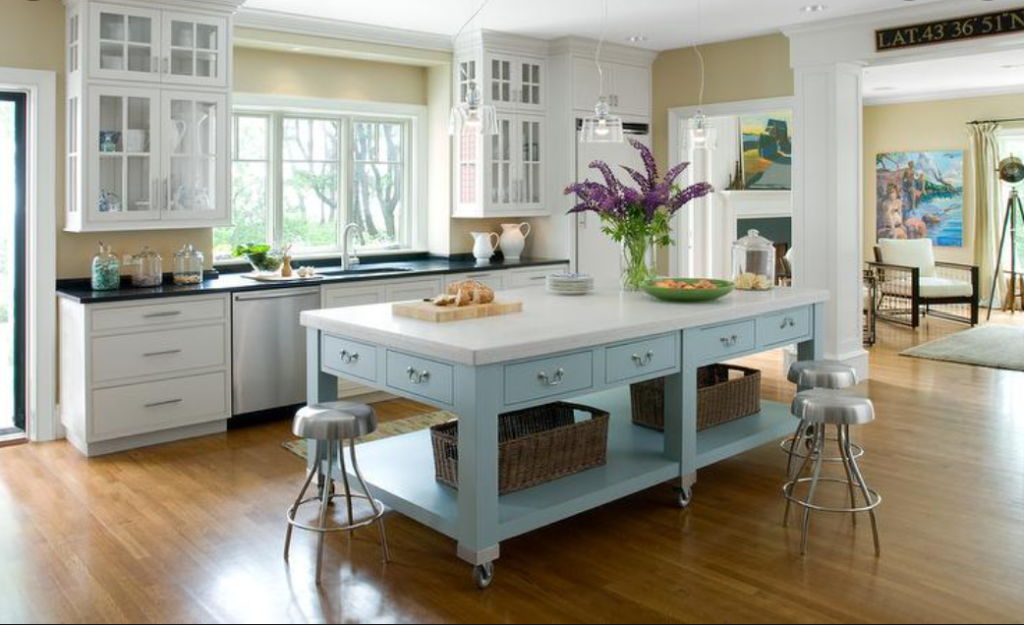 If move-ability is a priority for your island, good news: You're not tied down to having a tiny island on wheels. Even a large island can roll around when it's designed the right way.
Talk to your island builder about putting the whole thing on a sturdy frame with heavy casters that lock in place. Remember to account for appliances that need outlets – a problem that's easily solved with a hidden floor outlet that's only open when your island is sitting above it.
Island Insets for Easy Seating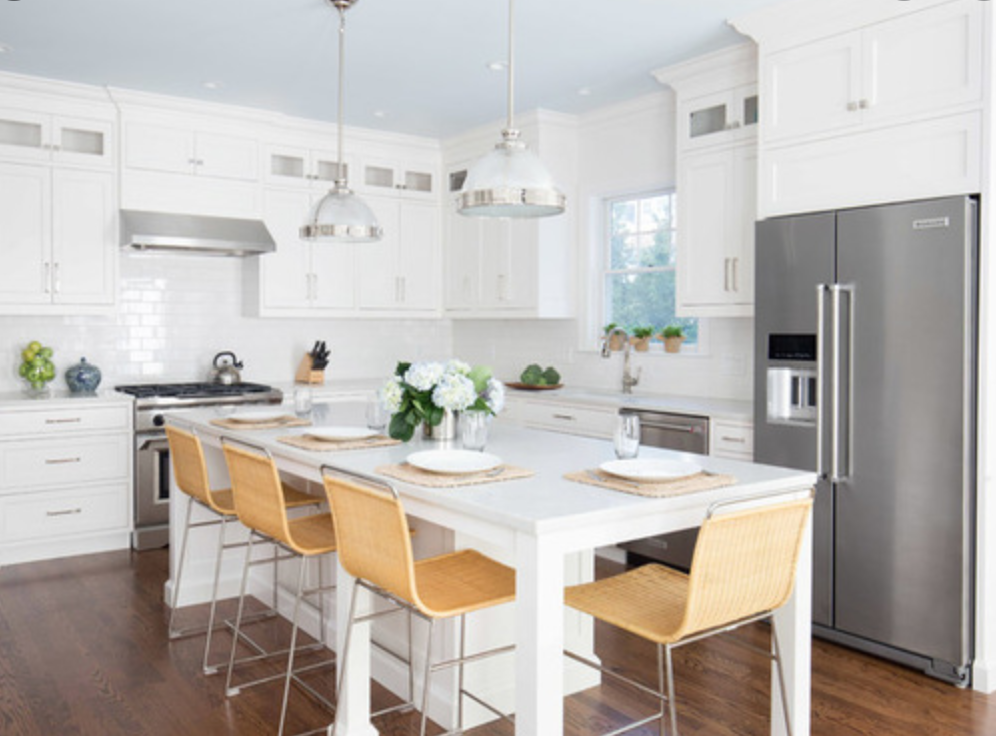 People naturally gravitate toward a kitchen island, so get ready for yours to become the heart of your home. Welcome conversation with bar stools or chairs that slide away into the island later, while not in use.
A seating inset is a feature that must be built into your island from the start, so plan ahead and work with your builder on the details. Typically, an island can hold two or three stools without sacrificing too much interior island space. There might be room for more depending on your floorplan.
Built-in Bins for Compost, Trash, and Recycling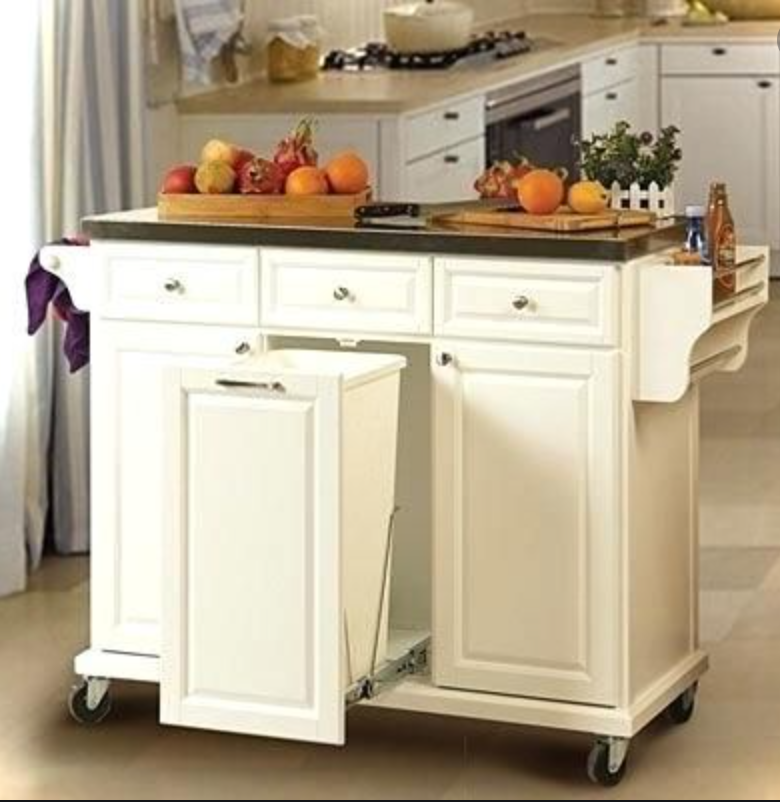 Have you seen islands with built-in cutting boards? So have we, and they're wonderfully functional. So why not take this concept to the next level?
Your island could have a built-in compost bin, trash can, and/or recycling container for cans, jars, and more. In fact, your built-in cutting board can be placed right next to a flip-open hidden compost bin, making it simple to chop veggies and whisk away the cuttings.
Add an Inventive Island to Your Home
Are you as excited by these intriguing islands as we are? Let's start planning your ideal island now!
At Diplomat Closet Design, we have a talented team of design and building experts on staff who can design just about anything you can dream up. View our kitchen design gallery and contact us now to schedule an appointment.
We also offer a new DIY Design Tool that brings your designs to life right before your eyes. Create your kitchen island according to your preferred style, layout, materials, and budget, and Diplomat Closet Design will do the rest.
If you live in the Berwyn, Aston or Blue Bell areas, contact us today for a consultation.