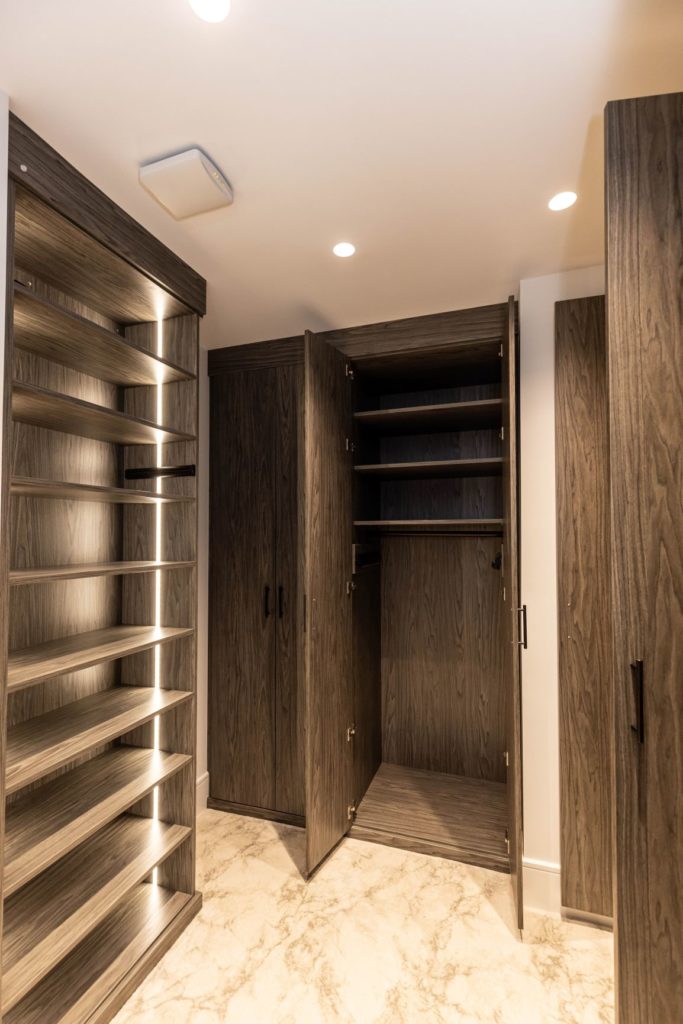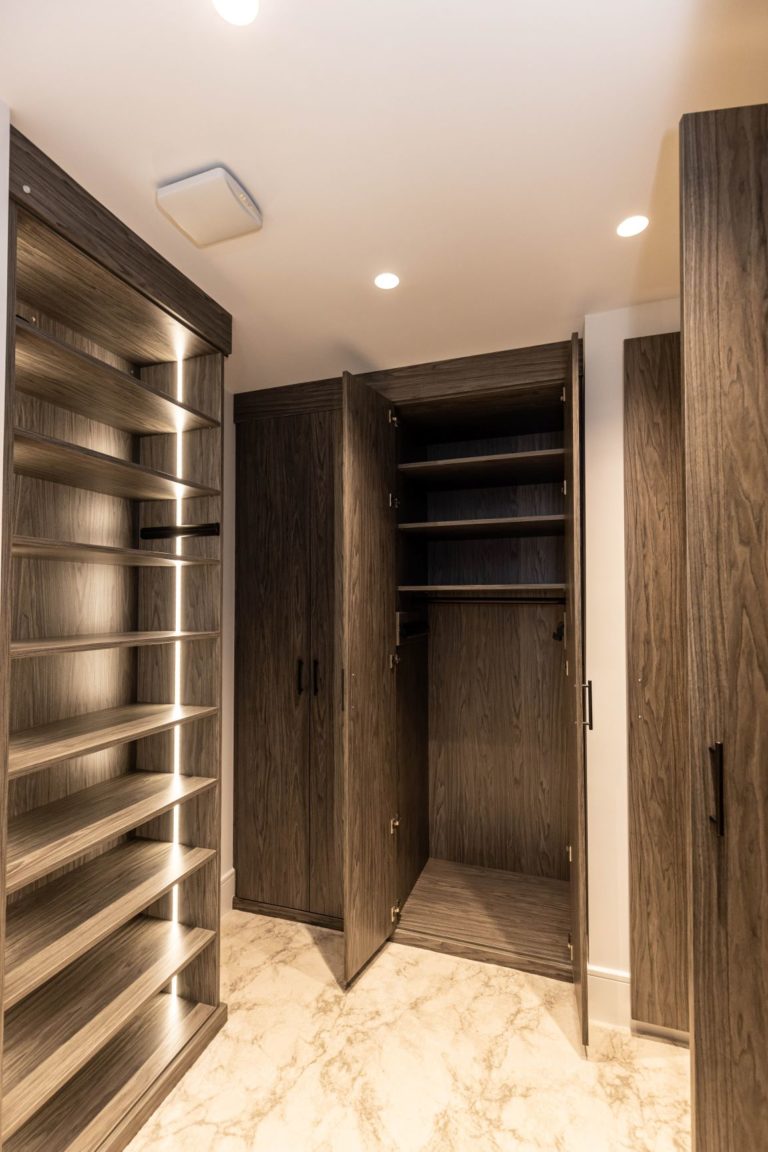 Small closets hold huge potential! A full-size walk-in closet is 70 to 100 square feet, but a small walk-in closet still has around 25 to 50 square feet to work with. That's ample space for storage as long as you plan it thoughtfully.
At Diplomat Closet Design, we frequently upgrade closets in compact spaces. Here are our top three secrets for getting the most out of a small walk-in closet in the bedroom, laundry room, hallway, or anywhere else in your home.
Install Floor-to-Ceiling and Wall-to-Wall Shelves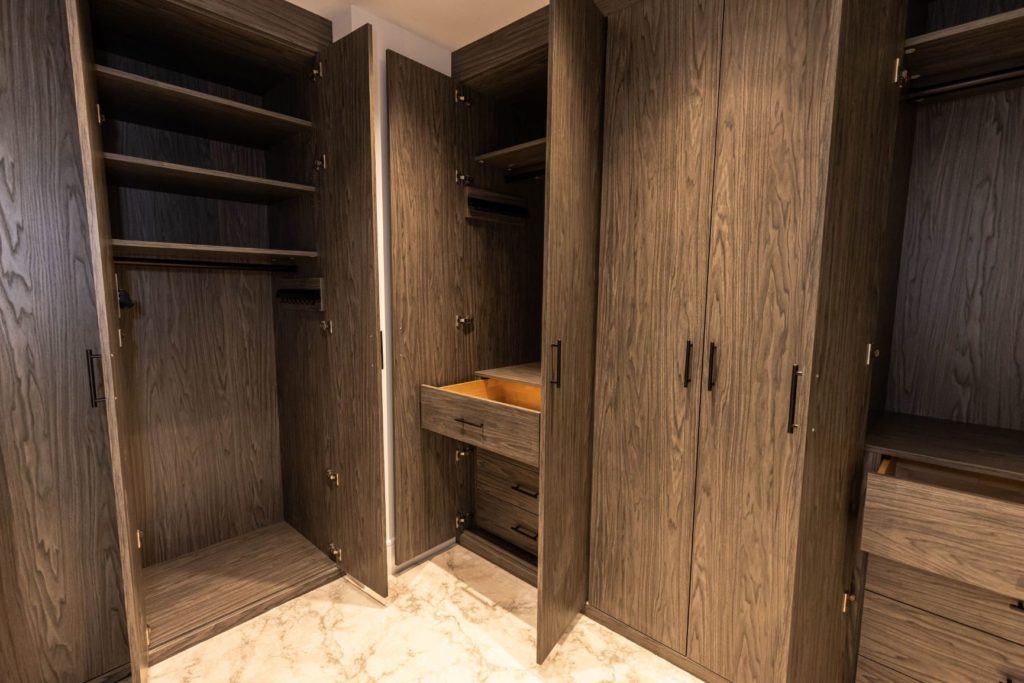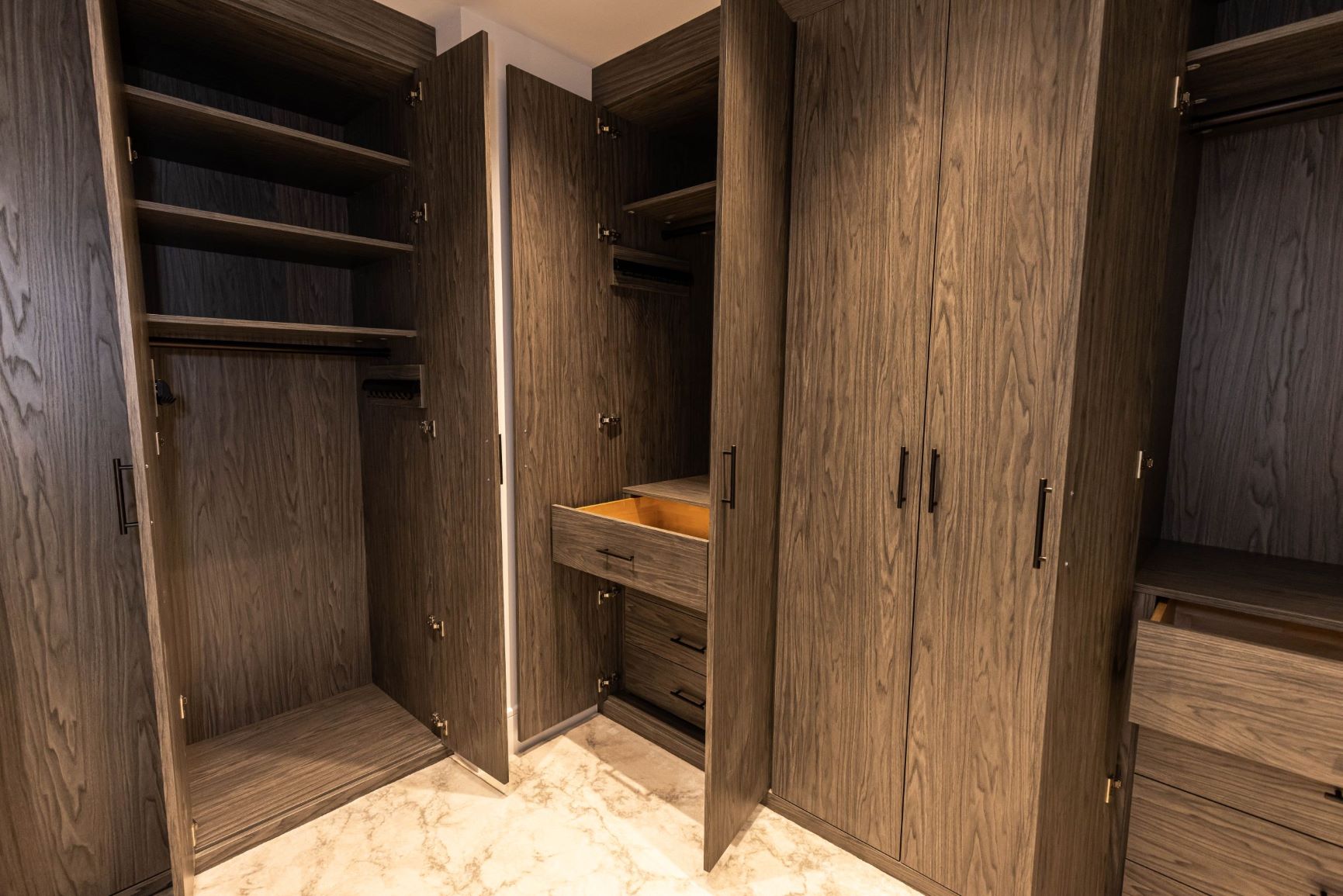 If your closet is like most, it has 1 to 3 feet of wasted space at the ceiling or floor level that's sitting empty. Put it to good use!
Imagine upsizing your little walk-in closet with an organizing system that maximizes every square inch of space. To do it, install shelves and cubbies that go from wall to wall and all the way from the floor to the ceiling.
Use any durable material that can take the weight of your stored items. Your shelving system doesn't have to be made of wood, which has become scarce and expensive lately due to global supply chain issues. There are many other alternatives to wood shelving systems.
Ensure it's All Fully Flexible and Adjustable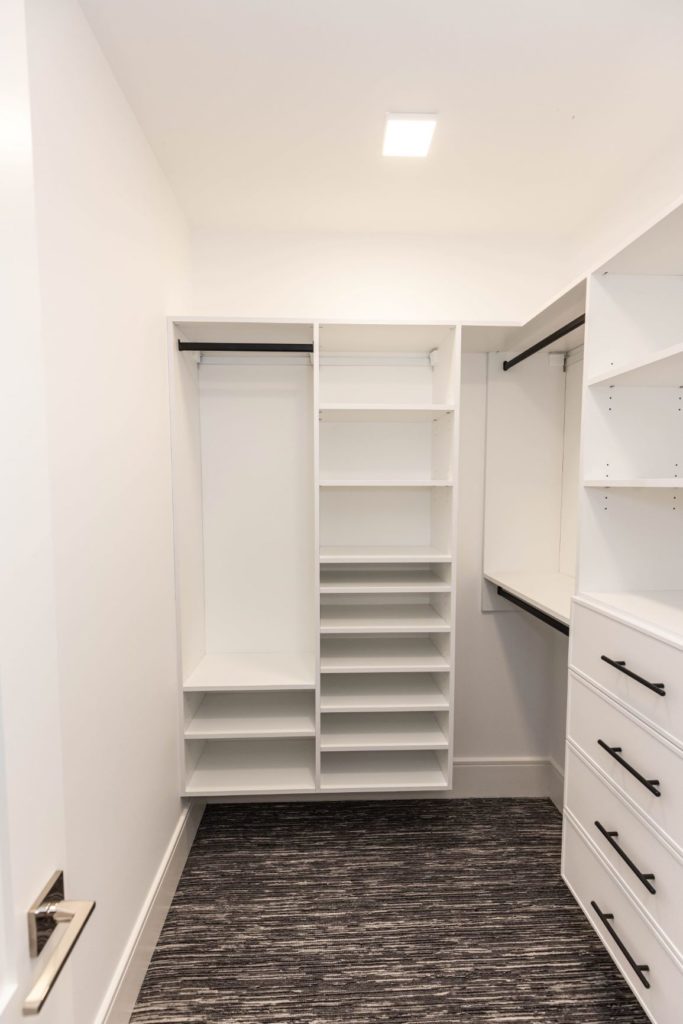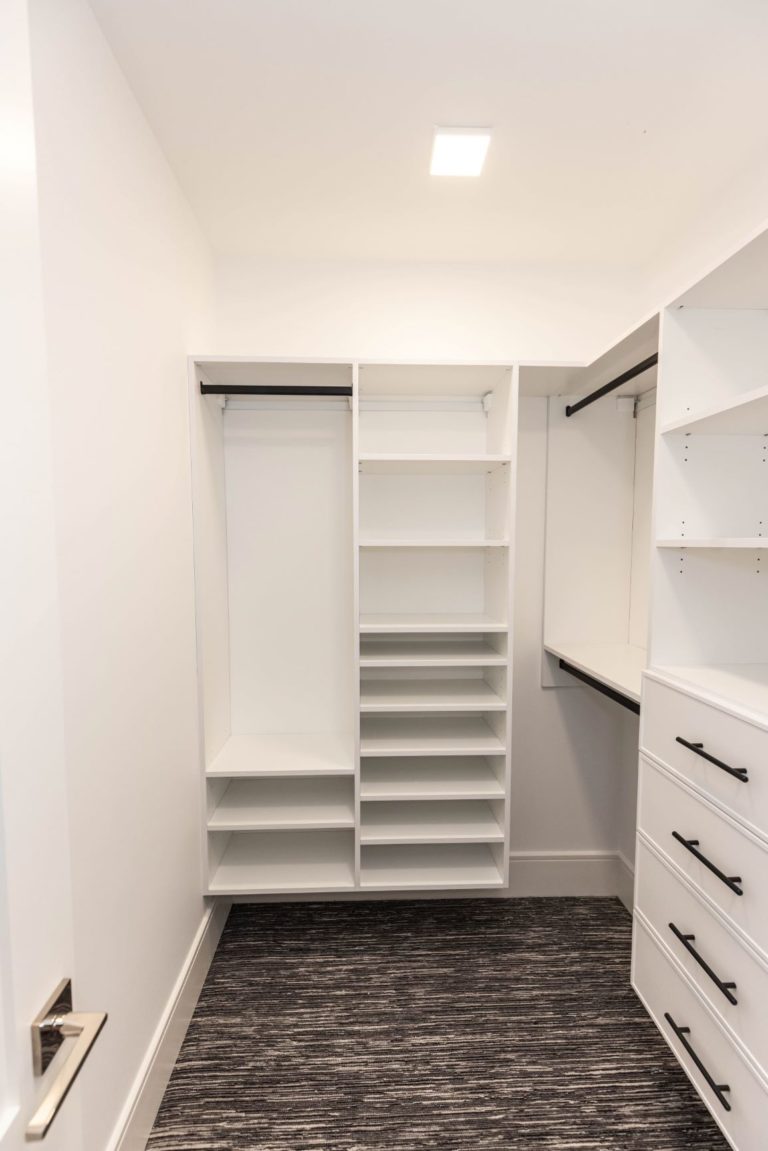 Here's another tip for getting the most out of a small walk-in closet: Make it adjustable. Don't just plan for today; plan for years down the road when your needs may change.
An adjustable closet system is particularly important for a growing family with kids and teens. As kids grow, their height changes, their clothing changes, and their activities always seem to be expanding to fill up every closet in the house!
Movable shelves are a must. Use them to periodically rearrange your storage space until it fits your belongings perfectly.
And every closet is better with a variety of adjustable drawers, open cubbies, bins, and baskets. Bins on rolling casters can move heavy objects at floor level. You can even make space for rolling laundry baskets to keep those ever-present piles of laundry hidden away.
Add Clever, Creative Storage Features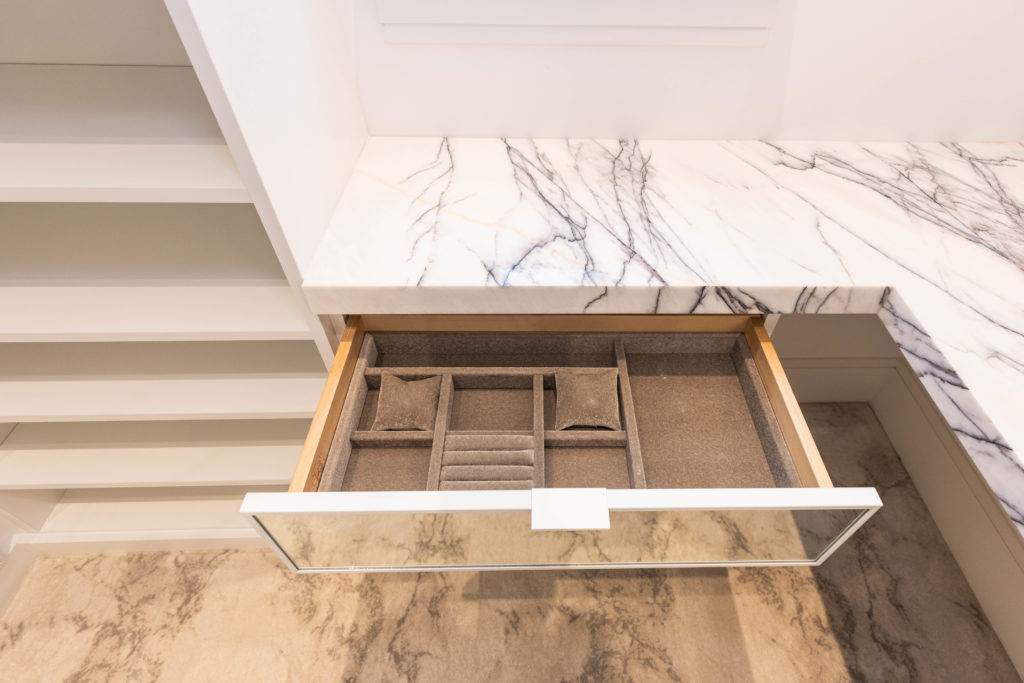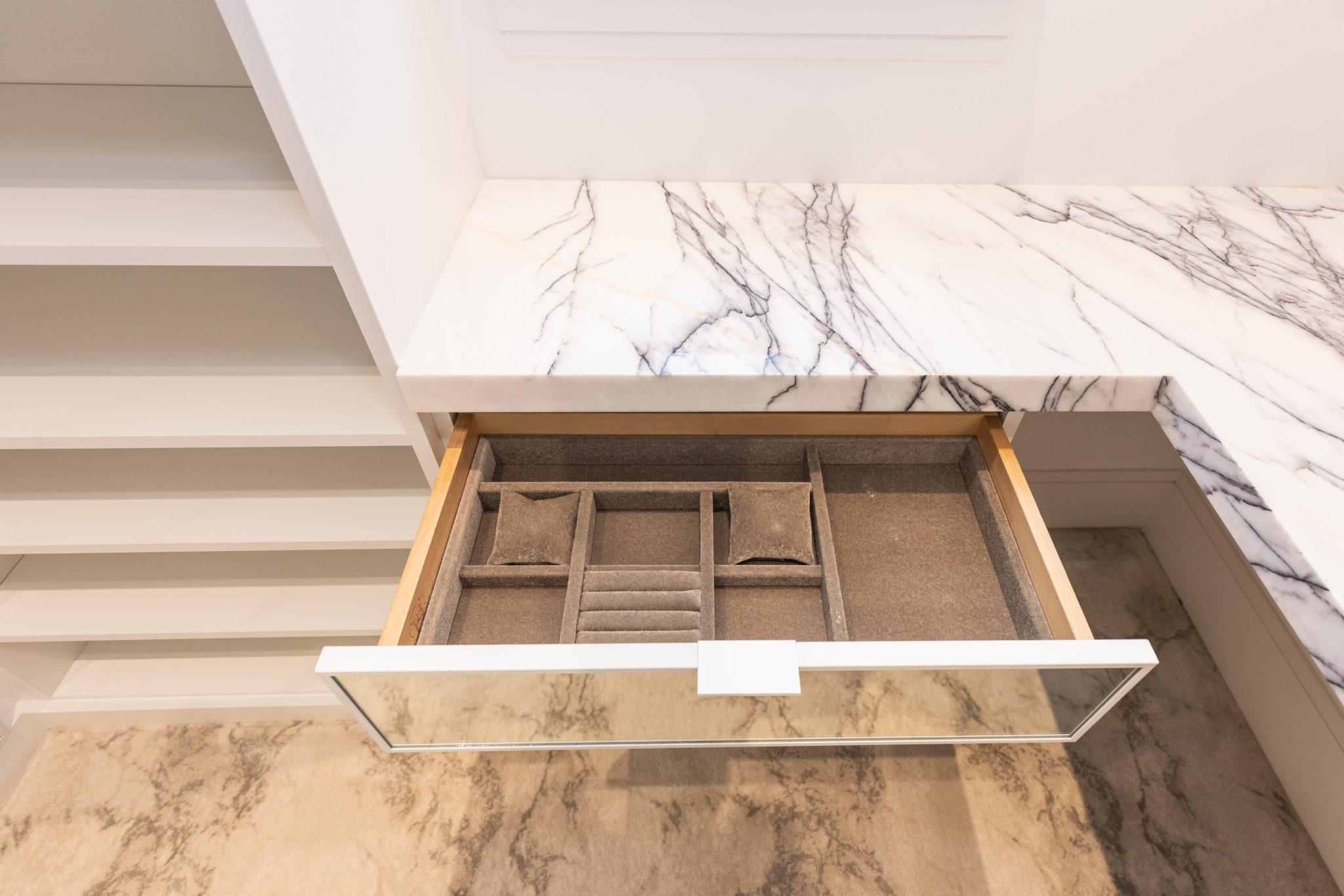 Any closet benefits from an array of small storage solutions that address specific organizing issues. Can your closet handle your winter gloves, hats, and scarves? What about all the summer stuff you don't use during cold months? Holiday decor? Pet toys?
Consider these creative storage options:
Cellarets – dividers in drawers can be used for wine, electronics, jewelry, or neckties
Corner carousel – stores food, hats, shoes, or beauty products
Acrylic trays – see-through trays offer easy storage and viewing
Hooks and knobs – use on any surface to amp up your hanging storage
And don't forget about the door! According to the woodworking experts at The Family Handyman, built-in door storage is one of the most commonly wasted opportunities for home organizing.
Work with a professional closet designer to add any of these storage features to your closets. Closet designers are the masters of sizing up home spaces and suggesting the best possible storage options.
Minimize Your Stress and Maximize Your Storage
At Diplomat Closet Design, we help our clients make smart selections for small walk-in closets. We can also advise you about the materials that will be easiest to acquire and how to make the best choices for your budget.
Let's upgrade your small walk-in closets and get the most out of your space!
If you live in Chester County in towns such as Exton, Westtown, Valley Forge or Thorndale, contact us today.