Wouldn't it be great to start the school year feeling 100% organized? Everything is neatly arranged and ready to go — clothes, shoes, backpacks, lunch boxes, and all the other stuff your kids need for school.
This kind of highly organized home starts with clean closets. A well-designed kids' closet helps declutter your child's room and contributes to a house that's neat and tidy.
At Diplomat Closet Design, we help local families install custom closets to organize their lives. Here's a guide to the best ideas we've encountered for upgrading kids' and teens' closets and keeping them clean.
First, Do a Purge and Make a Plan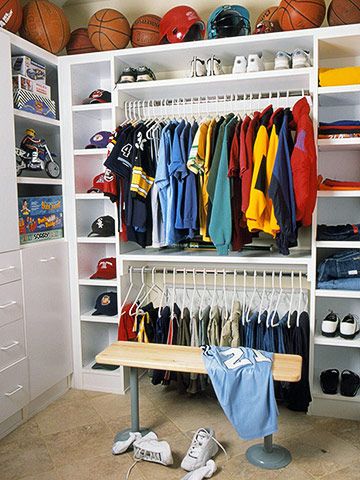 To start getting your kids' closets under control, set aside a few hours to purge the closets of excess clothes and clutter. Ask your kids to try on their clothes to see what fits. Inspect their toys and sports gear to see if anything is broken or out of date.
Involve them in the decision-making process! Give your kids boxes so they can decide which of their clothes and belongings to keep. Donate all the extra stuff.
Part of this process involves relocating items that don't have to be in their bedroom closet. For example, if your child has tons of books stacked in the closet, add a bookshelf and free up this space. Or if it's overflowing with jackets and boots, move these to the mudroom.
This gives you a cleaner slate to start with as you plan their new bedroom closet. Now, you only have to include what's essential and most meaningful to your kids.
Design a New Closet That's Right for Their Height
If your child is younger than a teenager, a standard-size closet is probably too tall for them. That's why installing a new closet organizing system that's either height-appropriate or height-adjustable is important.
Install clothes hanging rods that are within arm's reach for your child, and if room allows, have two separate bars for everyday clothes and special clothes like sports uniforms or church clothes. Small items like belts, socks, and underwear can go in drawers or cubbies.
For children who share a room, you can divide the closet either vertically or horizontally. An older, taller child could use the top while their shorter sibling uses the bottom. Twins or siblings close in age may prefer a closet with a vertical divider in the middle so that they know which is their side.
Consider Creative, Customized Storage Features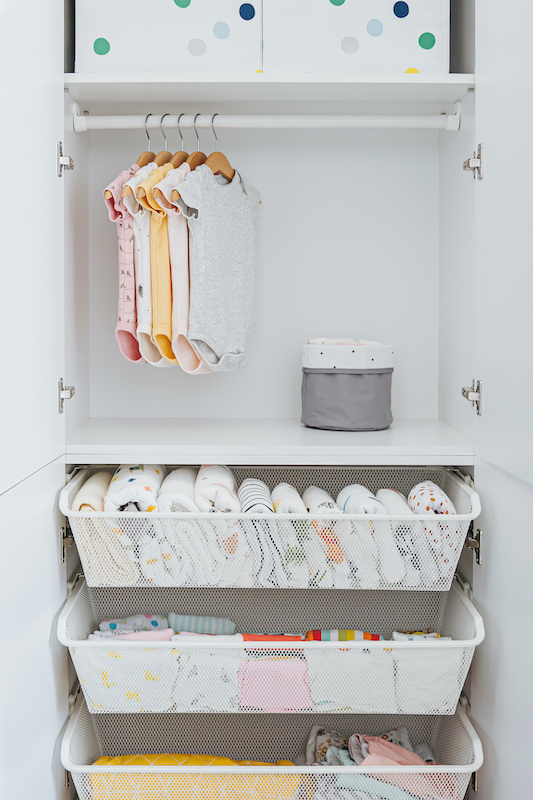 The more you customize and personalize a child's closet, the more they'll love it. And that means they'll be more likely to use it too!
Try some creative closet organizing hacks that make your child's closet unique and functional so that it feels built just for them. Here are some creative storage features you can add to your kid's or teen's closet.
Corral laundry with a rolling laundry basket that has your child's name on it
Store sports gear on tough metal shelves or inside a built-in locker
Use stylish bins or baskets on shelves to give a neat, finished look
For teens, provide a roll-out shoe rack that can handle plenty of shoes
Include a mirror that slides out from the closet when needed
Add decorative hooks and knobs that can hold your child's accessories
For more inventive closet ideas that will keep your child's room organized this school year, contact Diplomat Closet Design for a design appointment. We're experts at creating stylish and functional closets for kids and teens!
If you live in the Montgomery County towns such as Plymouth Meeting, Valley Forge, or Collegeville areas, contact us today for a consultation.