It's summertime! So go have fun at the beach while we give your closets a makeover!
Here are four of the best upgrades we've seen for reach-in closets. Although a reach-in closet might be small, it can handle big-time storage with a fresh layout from a closet design expert.
1- The Fashionista's Boudoir Closet Upgrade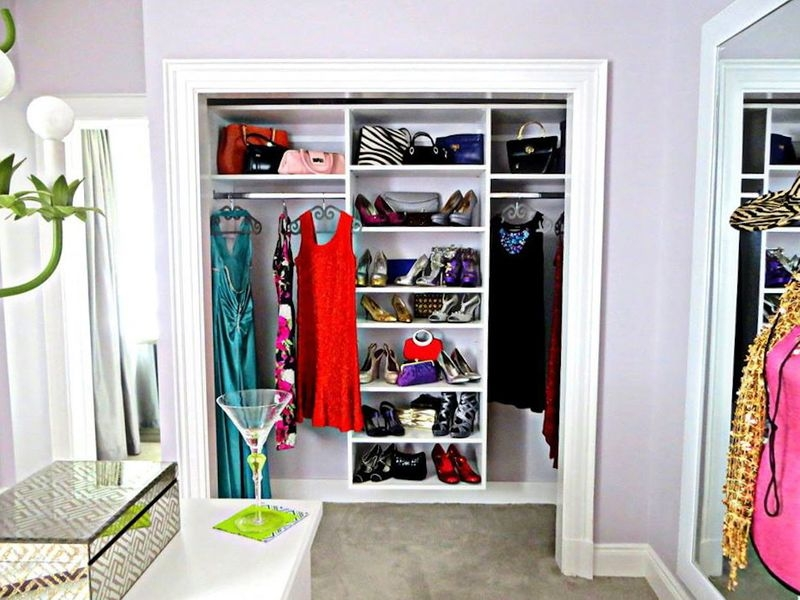 For someone who loves fashion, getting dressed every morning should be a transformative experience. But what if your bedroom only has a basic, standard-size closet?
No problem. It can still be très chic. Remove the closet doors and install a custom closet storage system that looks just like the shopping display in your favorite boutique.
To keep the look high-end and Instagram-worthy, all fixtures in the closet should be bright white: shelves, rods, drawers, and trim. That way, your colorful clothes and shoes take center stage.
You can even extend your closet right into the bedroom by adding a custom-designed standalone bureau with a gorgeous stone countertop. Add a luxe lighting fixture, and suddenly your blah bedroom becomes a glamorous dressing room!
2- The Closet That Grows With Your Kiddo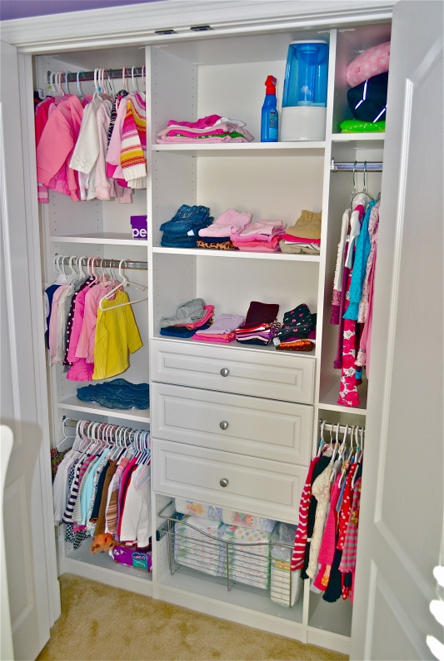 Have you considered upgrading your child's bedroom closet? It's one of the easiest ways to make sure their room stays organized for years to come.
Add height-adjustable rods and shelves to allow the closet to grow with your child. Also, talk to your closet builder about ensuring every piece of the closet system is firmly attached to the walls, especially if you have young children who might try to climb it.
Kids love having storage at their own level, so include some floor-level storage bins and baskets. Now they can clean up their toys and pick up their laundry by piling everything into the bins and whisking it away behind closed doors.
3- The Luxurious Laundry Room Linen Closet
Speaking of laundry, let's not forget the classic linen closet that holds all your towels, washcloths, and bedding. Almost every home has a hallway or bathroom closet that can be used as a linen closet, but what about a laundry room linen closet?
A linen closet in the laundry room allows you to take everything directly from the dryer to the shelves. This makes it so easy to store extra guest bedding and towels so they don't have to clog up your other closets. If you include a clothes rod, the closet can also handle out of season coats, jackets, sweaters, holiday outfits, and formalwear.
With the extra space you free up by adding a laundry room closet, you can now refresh other closets in your house. Suddenly everything feels so much more organized.
4- The Hardworking and Handy Garage Closet
Never heard of a garage closet? Hear us out. A garage closet can be the best type of storage you ever add to your house.
This type of remodel simply encloses your garage shelves, cabinets, or just that messy jumble of stuff on the floor inside an actual closet with doors. A garage closet frees up floor space throughout the rest of your garage and completely hides the clutter.
Now you have tons of extra space to work on your car, try a new hobby, or just enjoy your organized garage every day! Diplomat Closet Design has transformed numerous garages with extra closet storage space, and we'd love to do the same with yours.
Warming Up to the Idea of a Summer Closet Makeover?
Summer is the perfect time to breathe some fresh air into the closets around your house. See our gallery of closet ideas for more inspiration and contact us today to start a summer closet rehab project.
If you live on the Eastern Main Line in towns such as Ardmore, Gladwyne, Bryn Mawr, or Wayne areas, contact us today for a consultation.