Simple Basement Enhancements to Make Before Listing Your Home
Are you putting your home on the market soon? If so, now's the perfect time to do some simple things to improve its value and attract interested buyers.
And it pays to start in the basement. Why? Because basements have ample space for extra storage, which is one of the most-requested features in newly-purchased homes.
A basement also offers opportunities for corralling laundry, stowing away out-of-season items, and much more. With just a few simple enhancements, your home could hit the market and fetch a high price very quickly.
Add Basement Built-Ins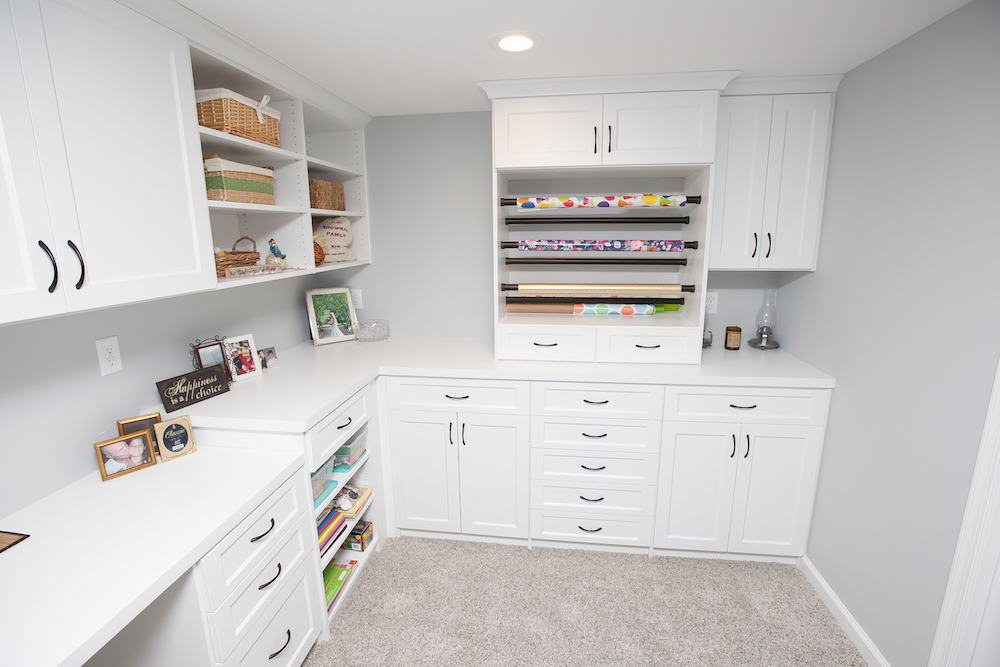 A home's storage space expands to the maximum with custom basement built-ins. By doing something as simple as adding built-in shelves around the perimeter of the basement, you could double or triple the amount of available storage. That sure looks great in a real estate listing!
Basement built-ins can also create the atmosphere of a den or entertainment room, which is a big plus for a family that's in the market for a new home. Set up cabinets for game systems, shelves for board games, and a large open spot with outlets for a big-screen TV.
Create Laundry and Linen Organization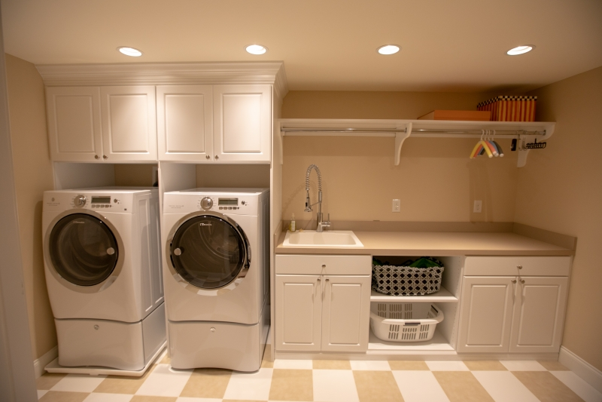 If the washer and dryer are in the basement, you can add some carefully-placed built-in shelves to create an instant laundry room. It's also fast and inexpensive to add hardware details like rods, hooks, and hangers.
Does the basement laundry area seem too small or dark? Here's a fast strategy to whip it right into shape. Surround the washer and dryer with bright white shelves and a long white or grey countertop. Suddenly everything looks fresh and clean.
Storage, Storage, and More Storage!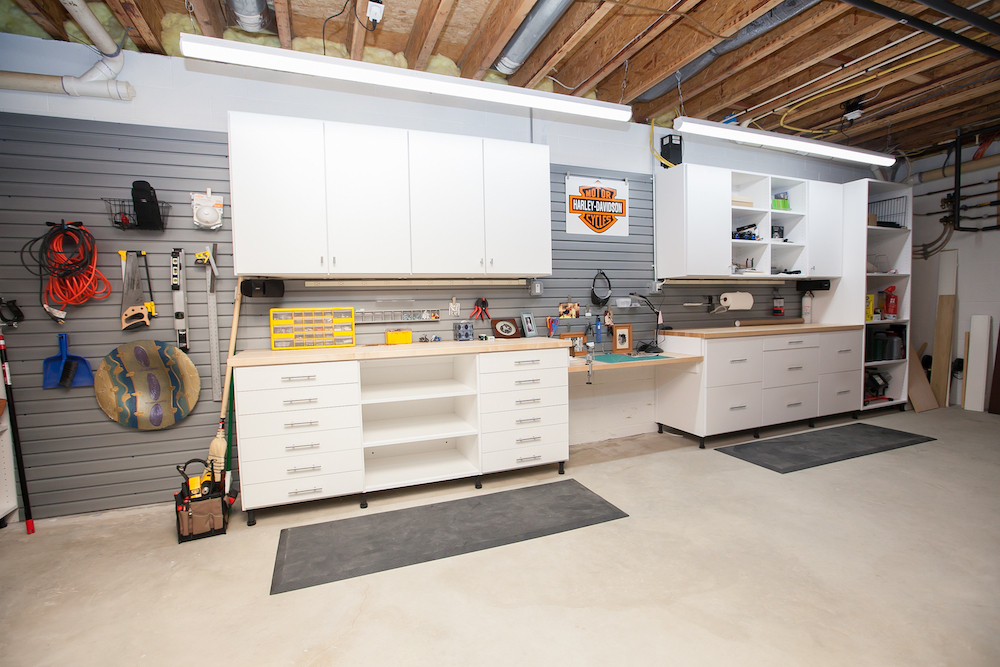 American homebuyers simply can't get enough basement storage. Maybe it's because the average person owns more than 300,000 individual items! The more storage you can add to your home before selling it, the better.
Buyers often ask realtors to specify the exact square footage of the closet and storage space in a home before they're willing to make an offer on it. So if you can add even a few extra shelves and closet organization features, that could be the difference between selling your home fast or having it stay on the market for months.
Although narrow open shelves and shallow drawers are fine for the kitchen and bedrooms, go much bigger in the basement. People often need large, deep closets and cabinets to store bulky out-of-season items like coats, boots, holiday decor, pool supplies, and sports gear.
Clear Clutter and Sell Faster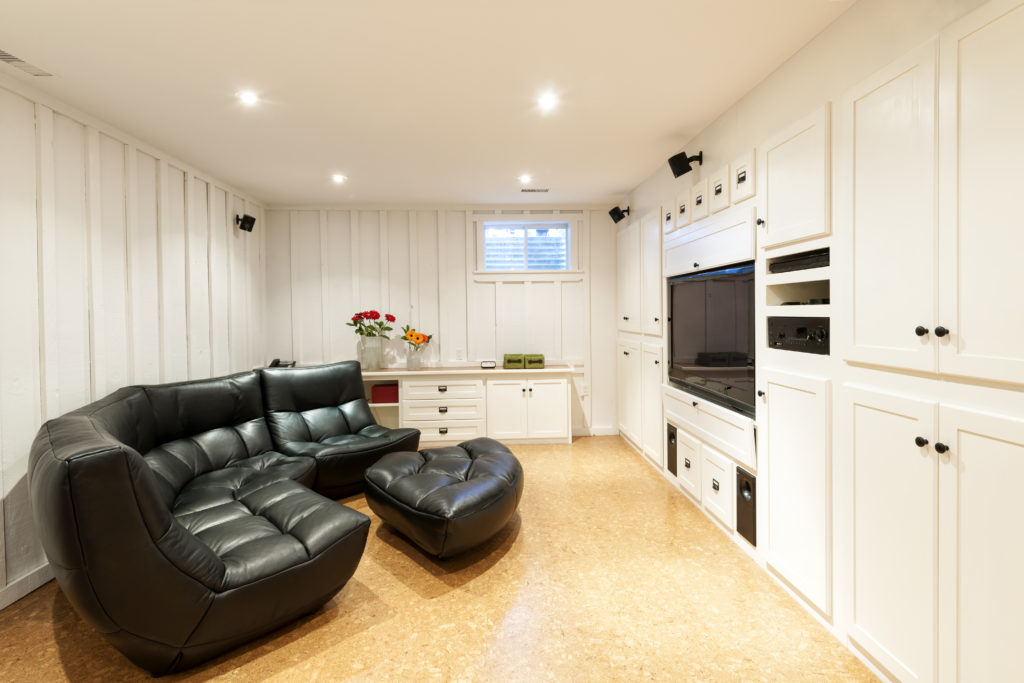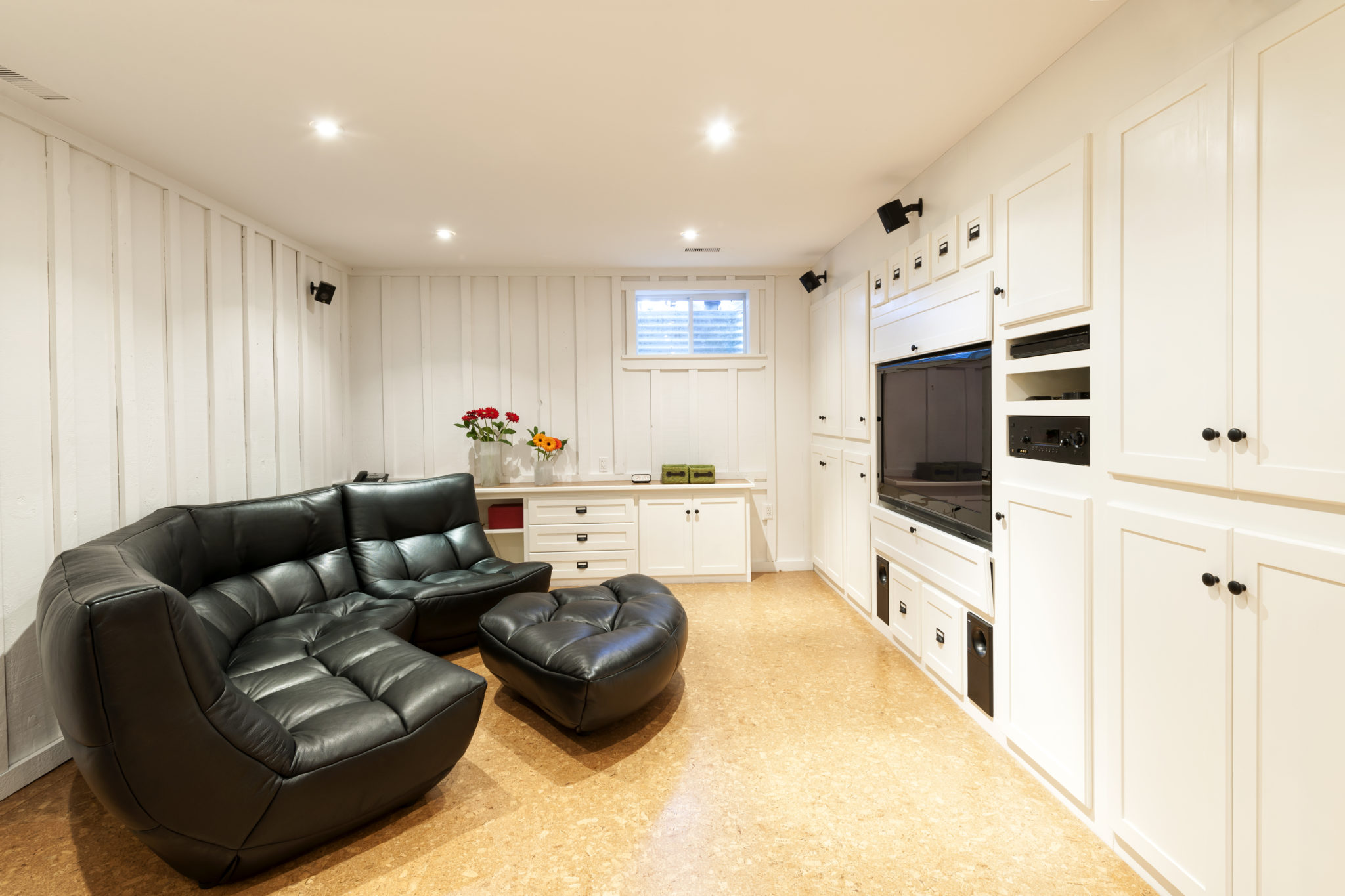 It's a well-known fact among realtors that cluttered homes are hard to sell. So use your basement as an easy place to hide all the junk from around the house, making everything look neater and more organized.
An uncluttered home leaves buyers with a much better first impression. That's why Diplomat Closet Design strongly encourages people to edit out home clutter before it ever hits the market.
With plenty of open space to stroll around in, it's easier for people to picture themselves living in your home day-to-day. It's just the spark of inspiration they might need to make a high-dollar offer.
Enhancing Your Home to Sell It? Let's Do It!
When you need to enhance your home before putting it on the market, let's talk. Diplomat Closet Design has helped thousands of homeowners freshen up their homes for the real estate market.
We'll have your home ready for the realtor's photos and tours in no time!
If you live in the Quakertown, Point Pleasant or Warminster areas, contact us today for a consultation.