With a bit of planning, your child's closet can grow right along with them from the day they're born to the moment they leave the nest. The key is to add age-appropriate custom storage solutions that fit their specific needs.

Is your child's closet as organized as it could be? If not, read on. Here's a helpful list of kid-friendly closet tips.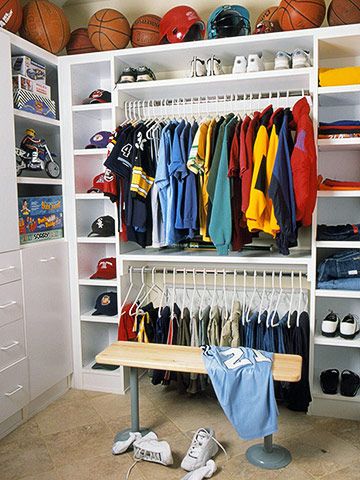 Add Adjustable Features
Children need different types of storage solutions depending on their age and size. Toddler and preschool clothes are tiny and require very little vertical space, so it's convenient to add several rows of rods where they can easily hang and reach clothes.

Toys and shoes are also easier to store when you have a variety of small cubbies and drawers. Hide things away to keep them off the floor and give your child plenty of wide open space for crawling and toddling around.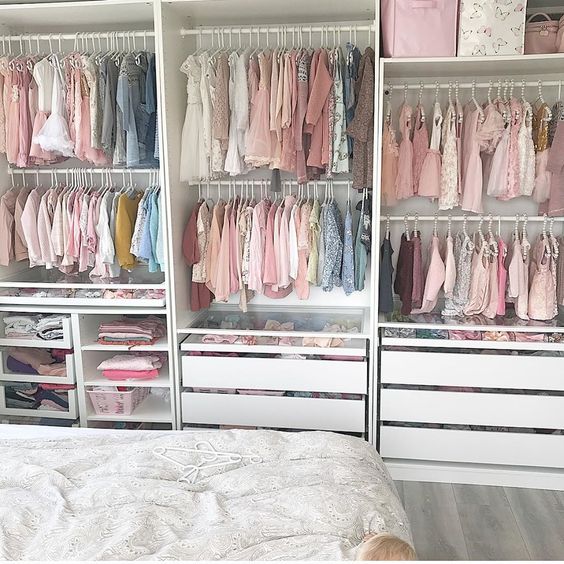 By the time children are school-age, they're learning how to keep themselves organized. To help them along, provide safely built-in shelves, drawers, and clothing rods that are within easy reach for their height. Add custom-shaped shelving to hold things for their hobbies, like music, art, and sports.

For teenagers, arrange the closet to allow space for long dresses, suits, uniforms, and all their favorite day-to-day clothing. Add some special hooks and hangers where they can hang personal accessories: backpacks, purses, hats, sunglasses. When a closet meets the unique needs of a teenager, they're much more likely to stay organized.
Make it Stylish
It's a big mistake to treat a child or teen's closet like any other closet in the house. If their closet is dark, cluttered, or frustrating to use, they'll avoid it.

Instead, add some color and style that fits their tastes. Make it a place they enjoy being. Match the theme of their room using wood, hardware, color, and other custom touches.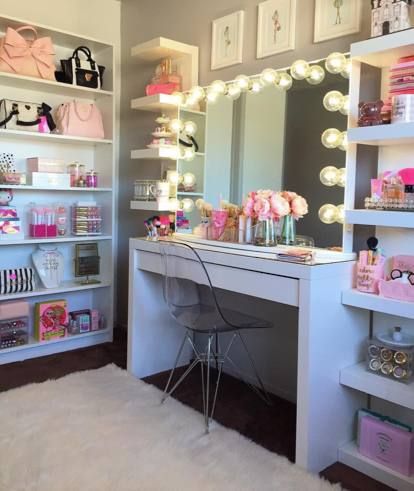 We're seeing kids' rooms that incorporate details like:

Multicolored and ombre-painted cabinets and drawers
Hollywood-style mirrors with lighted frames
Custom displays of baseball bats, helmets, and other sports gear
An oversize, glittering chandelier
Sets of low pull-out drawers for shoes and socks
A child-size built-in bench/seat where they can tie their shoes
Vertical racks for odd-shaped boots, athletic shoes, and more
A backpack zone to store/load school supplies daily
A full dressing/vanity area, complete with mirrors at multiple angles
Consider removing your kids' closet doors and creating more of an open-concept walk-in space. This is the type of kids' closet you'll see all over Pinterest. Open closets combine expert organization with eye-catching style.
Plan for Laundry
Don't forget about laundry day! A great closet sets the stage for easy laundry organization. Add some built-in spaces for dirty clothes to keep them off the floor.

For children who share a room, it helps to label each laundry cubbie with their name. You can even color-code them by favorite color. Make sure baskets are small enough for kids to carry, or use baskets on wheels for extra laundry fun.
Budget for Closet Updates
Our last tip? Budget for changes. Plan to modify your child's closet over time as their tastes and needs evolve. At minimum, reconfigure your child's closet every two to four years as their height changes.

Let the Design Team at Diplomat Closet Design Create a Stellar Closet for Your Child
Our professional design team uses cutting edge technology to help design or redesign any space, including walk-in closets, children's closets, nursery closets, and teen closets, too.

Although our facility is based in West Chester, PA, we are pleased to travel to your home for a complimentary design consultation. We frequently travel to homes in Chadds Ford, Kennett Square, Malvern, Exton, Downingtown, Wayne, Devon, King of Prussia, the entire Main Line and more. Contact us today for your custom closet organization solution!
If you need help with kid-friendly closet organization, turn to the pros at Diplomat Closet Design. We can create custom-built solutions that make any child or teen's dream closet a reality.