Wouldn't it feel wonderful to have 100% clean closets? Imagine opening your closet doors and seeing your perfectly organized belongings lined up inside. What a relief!
We'll let you in on a little secret: The key to clearing clutter and making it last is engaging in a full-scale closet cleanout. This means you'll need to pull everything out of your closets and go through it all.
If you do it yourself, allow plenty of time. Go closet by closet, item by item. Enjoy some music and get into the groove of closet organization. It can take an entire weekend just to clean out a few small closets.
Closet organizing professionals move fast, but their organization is also far more thorough. A professional closet organizer will probably quote you a minimum of 6 to 8 hours of time for a bedroom closet reorganization, but it depends on the size of your closet and how much stuff you have.
It's a bit tedious to complete a full closet cleanout, but it's well worth the results. Here are some tips for deciding what to keep, toss, sell, and donate.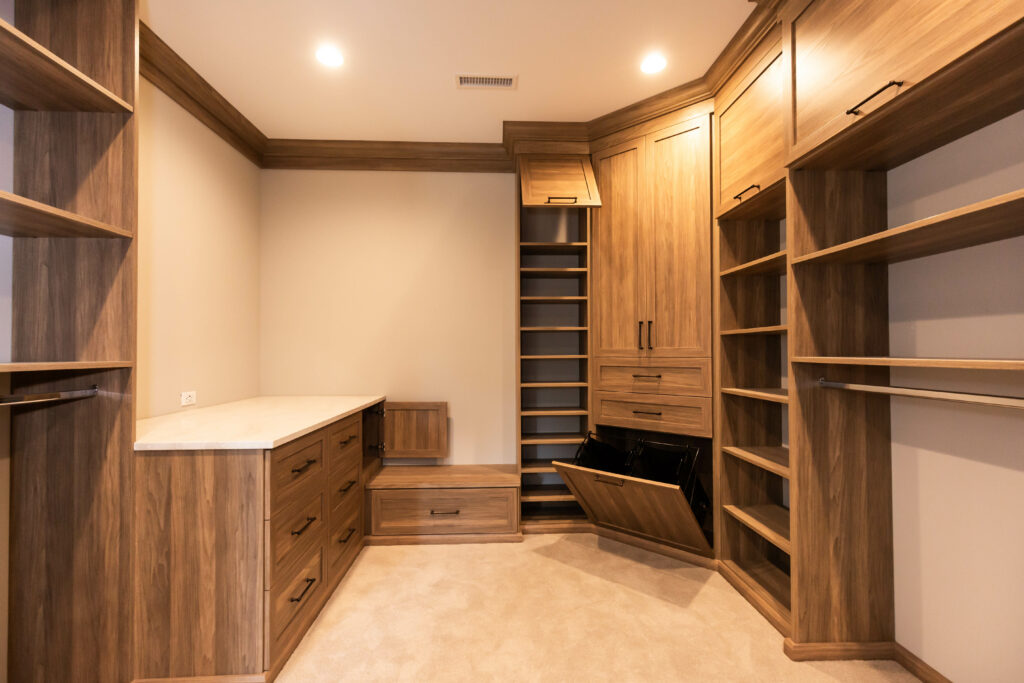 A Closet Cleaning Classic: The Basket Method
One of the most common, tried-and-true ways of cleaning out your home's closets is known as the basket method. It's a favorite among DIY home organizers because it's so simple and straightforward.
Grab 4 baskets and label them as follows:
The "keep" basket is the only one for belongings that will go back inside your closets after the cleanout. The other three baskets are for items that you will either toss into the trash, sell to other people, or donate to charity.
One of the reasons the basket method is so effective is that it provides a fast and easy path to relieving the psychological burden of clutter. You can see the results of your work right in front of you and at the end of your cleanout, you'll know exactly where everything goes next.
Plus, it's often easier to donate or sell unneeded items rather than send everything to a landfill. The act of giving may help you overcome sentimental attachments to things you don't need.
Deciding What to Keep and How to Let Go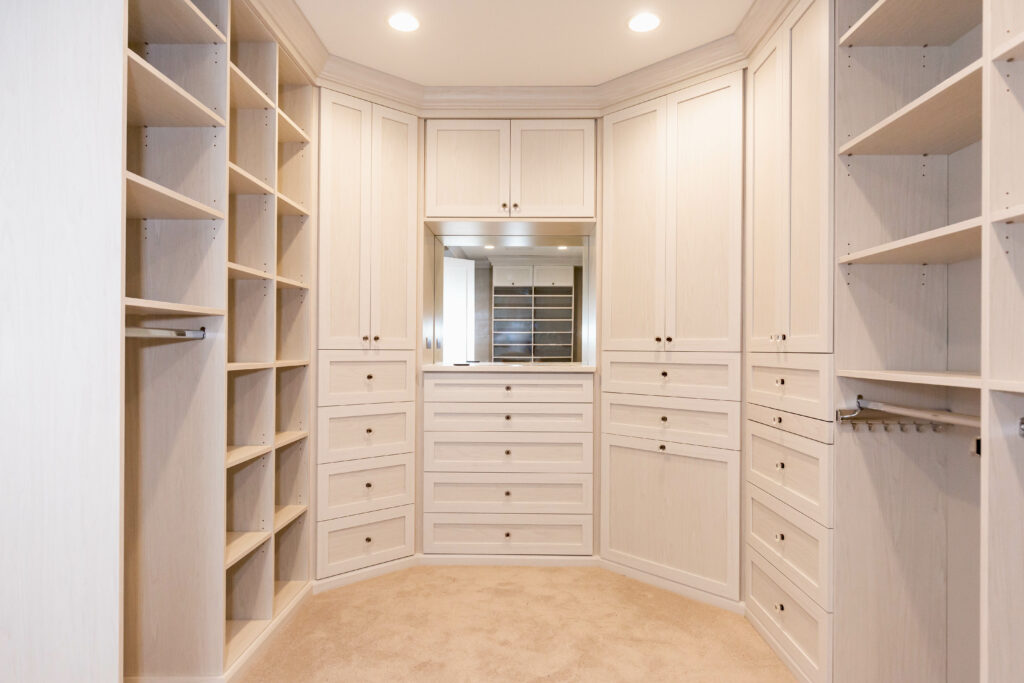 Anything that stays in your "keep" pile should be clean, fully functional, and ready to head right back into your newly-organized closet. Make sure you can picture exactly where it will sit in your revamped closet and ensure there's room. Otherwise, move it to a long-term storage area, not your closet.
This is the stage where organizing guru Marie Kondo would ask, "Does it spark joy?" Pay attention to how you feel when you look at objects and hold them in your hands. If they bring negative feelings for some reason, reconsider whether they should stay in your life.
The AARP recommends considering your age/stage when cleaning out your closets. For example, if you're 50 years old and have adult children, it might be time to pass along some treasured objects and allow a new generation of family members to enjoy them.
Struggling to let go of certain items? Here's a tip. Store them in a bin in the corner of your basement or attic for 1 year and set a reminder. If you haven't used them at all or even thought about them for a year, perhaps you don't need them after all.
Screening Out Old, Stained, and Broken Items
As you decide what to keep and what to shed, set a firm rule regarding items that are no longer functional. Decide what you'll do with anything that's broken, flawed, or too out-of-date to be used safely.
This is especially important when you're organizing a medicine cabinet or kitchen pantry. Discard anything that's already past its expiration date. You can even place bright neon-colored labels on items that are about to expire in the next few months, which prevents your family from accidentally using old medicines and foods.
Many major donation centers don't accept broken electronics and equipment, but still accept used clothing, curtains, towels, and other textiles for recycling. Stained and torn fabrics can also go to textile recycling centers, which might even offer you a tax break for donating.
List of Resources for Charitable Donations
Before you toss everything in the trash, consider recycling or donating the things you don't need. Here's a list of national organizations that handle a variety of household items.
American Textile Recycling Service accepts clothing donations for recycling.
The American Red Cross works with GreenDrop to sell and recycle gently used clothing and household items.
Dress for Success takes professional workwear and provides it to low-income women, as long as it's clean and in good condition.
Freecycle is a national organization that helps people trade, donate, and lend items within their local communities.
Goodwill Industries accepts and re-sells gently-used clothes, shoes, accessories, housewares, books, and toys.
Many optical centers, including LensCrafters, Pearle Vision, Sam's Club, and Walmart, take donations of glasses and sunglasses for those who need free vision options.
Planet Aid is a national nonprofit that collects clothing and shoes and distributes them to people around the world.
The Salvation Army operates a chain of thrift stores that benefit religious organizations helping people in need.
Vietnam Veterans of America is a nonprofit that collects clothing and accessories and redistributes them for the benefit of U.S. veterans' care.
Completing a Successful Closet Cleanout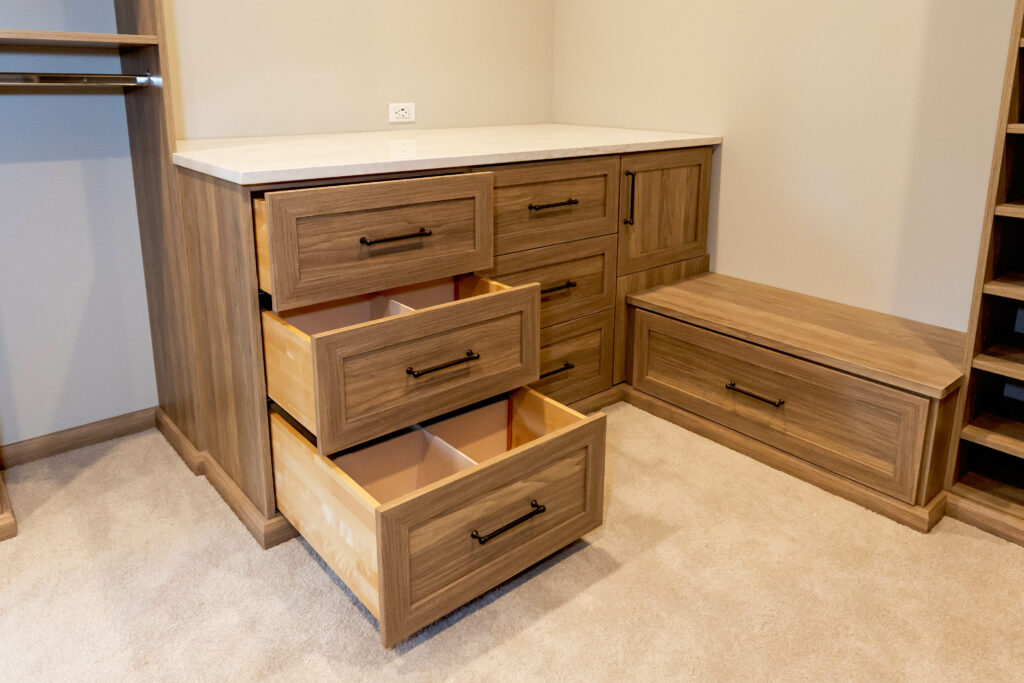 When you start a new closet cleanout, you want to make sure you'll end up with successful results. Diplomat Closet Design is here to support your cleaning journey from start to finish.
To learn more, request an appointment about upgrading your closet organization.
If you live in Chester County in towns such as Devon, Downingtown or Thorndale, contact us today.