How clean are your cabinets and closets? Do your shelves need dusting? Is clutter building up around the house?
Let's face it: Keeping everything clean is a challenge. Maintaining a hygienic house is part of living a healthy lifestyle, but it's sometimes hard to find the time and motivation to do so.
That's why Diplomat Closet Design provides helpful hints that make household storage and cleaning much easier. We're here to take the stress out of home organization! Here are some of our top tips for cleaning cabinets, shelving, and closets in your home.
How to Clean Cabinets Inside and Out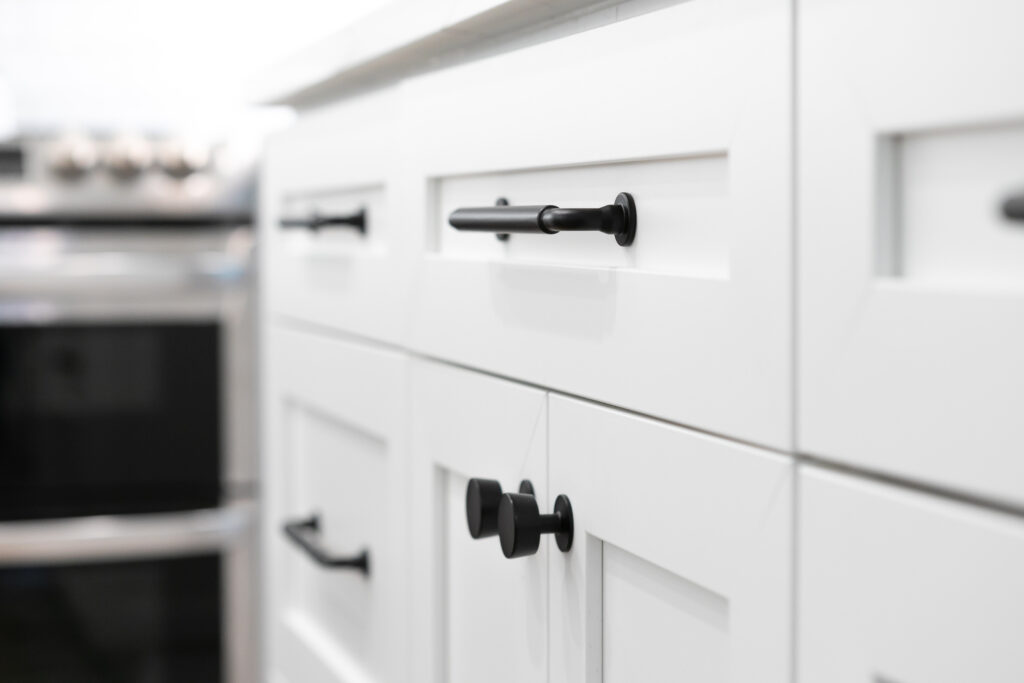 Like everything else in your house, your cabinets eventually get dirty and grimy until you do a routine cleaning. This is especially true in the kitchen, where cooking grease and bits of food sometimes flick across the surfaces of your cabinets.
To clean your cabinets thoroughly, remove everything inside and move it out of the way so you have some space to work. Open all cabinet doors and examine your cabinets' interiors and exteriors for damage and heavily soiled areas.
Professional cleaning services recommend mixing a 50/50 solution of vinegar and water plus a drop of dish soap in a spray bottle. Spray this on the interior and exterior of all cabinets, then allow it to sit for a few minutes. Begin gently wiping it off with a clean cloth or scrubber. Repeat the process across all cabinet surfaces. The vinegar smell will dissipate within a few hours and leave your cabinets fresh and clean.
If your cabinets are very old, are constructed of unfinished wood, or have been adorned with vintage scrollwork/details, the experts at This Old House recommend taking a gentler approach. Skip using vinegar or harsh cleaners and just use water and dish soap to clean them instead.
Secrets to Keeping Clean Shelves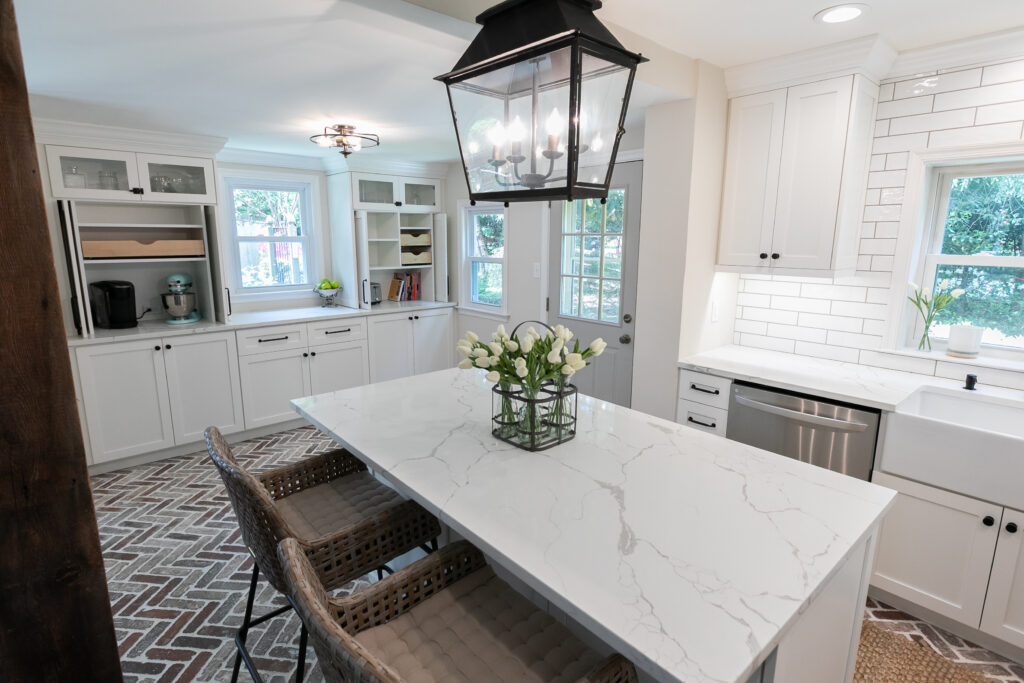 Scrub down your shelves by following the same instructions above for cleaning with a vinegar and water mixture. For daily dust prevention, use a microfiber duster and/or microfiber cleaning cloth and clean from the highest shelves down to the bottom to move dust toward the floor.
In small and tight spaces, use a canned compressed air duster that's commonly used to clean computer keyboards. Contrary to popular belief, dusting sprays like Pledge and Endust aren't always the best solution for cleaning shelves. These products tend to leave oils and residue behind that can damage shelving surfaces and may attract more dust in the long term.
Is shelf clutter creating a problem for your cleaning routine? If overflowing shelves are constantly stressing you out, consider these tips for clearing clutter and making it last:
Set a reminder to periodically take 5 minutes to clean your shelves.
Declutter your shelves by moving rarely-used items to long-term storage areas.
Add extra storage in empty spaces, like under the bed and along the garage walls.
You can also make your shelf and pantry organization easier in the future by upgrading to modern materials. For example, melamine cabinets and shelves are among the easiest surfaces to keep clean and they come in a wide range of colors, patterns, and styles.
Tips for Cleaning and Organizing Your Closets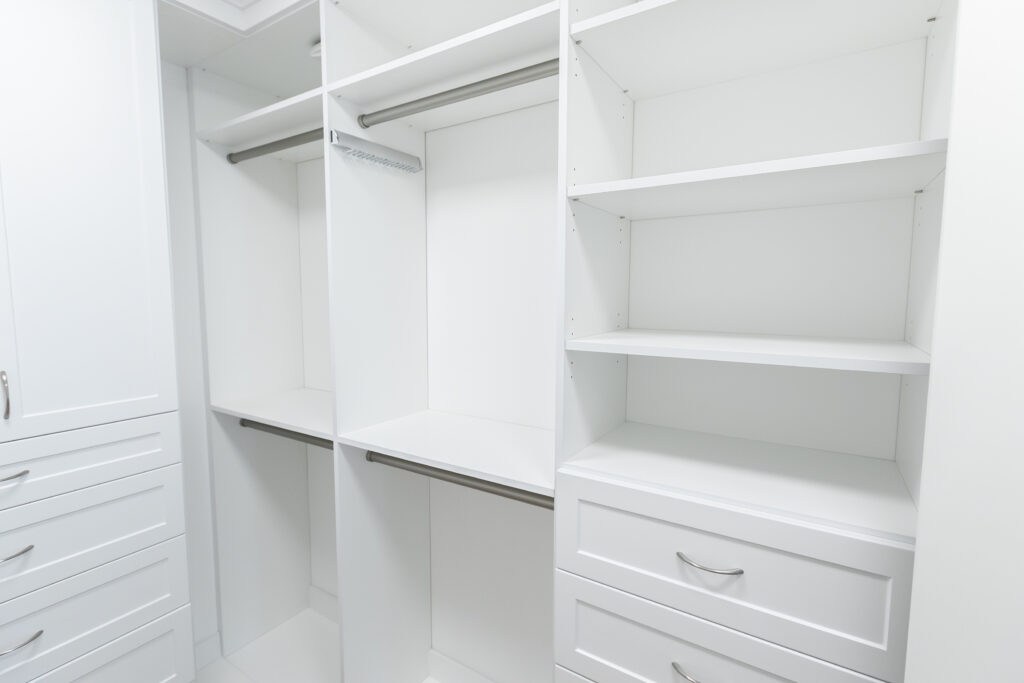 Closet cleaning usually takes a lot longer than cleaning your cabinets or shelves. A full closet cleaning takes anywhere from a few hours to a whole weekend, during which you remove everything stored inside and then make decisions about what to save, repair, donate, and throw away.
One of our best tips for keeping clean closets is to do a seasonal closet cleanout and rotate through your belongings at the start of each new season. This ensures your closets stay organized while keeping your most-needed items right at your fingertips all year long.
If you've already organized your closets and they're still bursting with belongings, consider adding more storage options around the house. Is there extra space in your attic or basement? Maybe you need more mudroom storage or a garage storage system. With a bit of creative thinking, you can make it easier to keep your home clean and organized day after day.
How to Start Your Whole-House Closet Cleanout
For more home cleaning and storage ideas, connect with the organizational experts at Diplomat Closet Design. Our team is here to support your cleaning routine.
To learn more, please request an appointment with Diplomat Closet Design.
If you live in Chester County in towns such as Exton, Glenmoore or Pottstown, contact us today.