Did you know decluttering your pantry leads to health and happiness? The Mayo Clinic reports that people who limit their daily disorganization live overall healthier lifestyles than those who are constantly surrounded by clutter.
Research shows people with cluttered homes tend to have higher body cortisol levels, which impacts their mental wellbeing and interferes with their sleep patterns. Disorganization has a scientific link to depression, anxiety, chronic stress, and interpersonal stress.
You can help prevent these negative outcomes by doing simple things to keep your home clean and organized. Let's look at how having an organized pantry supports a healthy lifestyle.
Clean Shelves and Clean Eating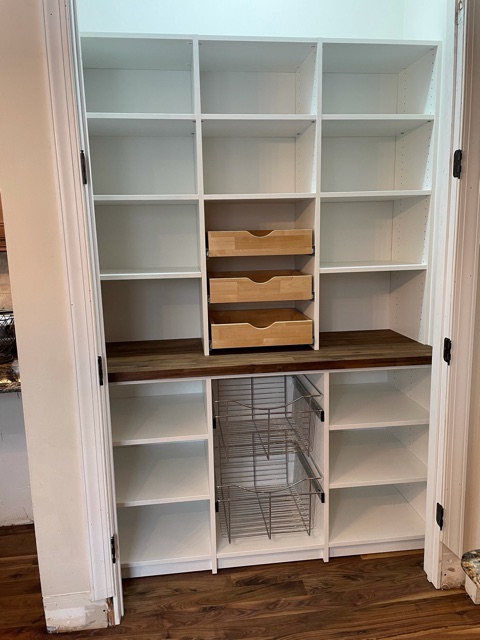 Everyone in your family can eat healthier if you have an organized pantry. When you can see all of the healthy foods available to eat, it's easier to make good food choices day after day.
Why not install open shelves with a row of glass jars and wire baskets? This is the ideal spot to store nutrient-dense foods like veggies, fruits, grains, and nuts. Keep yummy, healthy snacks within kids' reach so they always have nutritious options at hand.
Your pantry is also the right spot for bulk storage of healthy drinks like bottled water, tea, and low-sugar juice boxes. Load up your healthy drinks on pantry shelves or store them in floor-level rolling bins.
Cut Clutter for Mental Wellbeing
The pantry is also a place to hide all of the appliances and utensils that usually clutter up the countertops and add chaos to your kitchen. Instead of keeping your toaster, blender, and coffee pot out on the kitchen counter, why not create hidden appliance storage in your pantry?

You can even build individual shelves and cabinets to fit each item, then tuck them completely out of sight when you don't need them. Install outlets and charging stations to ensure everything has power exactly when and where you need it.
Another pantry organization tip for cutting the clutter involves installing customized hardware and storage features to amp up your pantry's functionality. Here are some of the best clutter-busting ideas for the pantry we've seen:
A hidden spice rack that rolls away into the wall
Ceiling-level long-term storage for canned and jarred foods
Individual wall-mounted holders for knives, spoons, and gadgets
Cabinet storage that corrals all of your extra dishwares
Cubbyholes for cloth napkins, kitchen towels, dishcloths, and sponges
Wall-mounted wire baskets bins for fruits, veggies, and travel containers
Improve Your Family's Healthy Habits
If you're on a mission to improve your family's overall health and wellbeing, the pantry is the perfect headquarters for your healthy lifestyle. Below are some fresh family habits you can start with the help of an organized pantry:
Pantry Juicing Station
Replace soda with healthy homemade juices packed with fruits and veggies. The hidden juicing station can live behind a closet door in your pantry. You can even take this idea to the next level by installing a small utility sink right inside your walk-in pantry!
Kids' Healthy Snack Bins
Encourage healthy snacking by building Individual kids' drawers or bins filled with nutritious and delicious options. Maintain kids' interest in eating healthy by giving them their own bin labeled with their name and favorite color.
Weekly Meal Planning Board
Plan out a whole week of healthy meals with a built-in meal planning whiteboard or blackboard. Add custom touches like a beautiful wood frame that matches the overall style and decor of your home.
Help Pets Stay Healthy Too!
Even your pets can join in on living a healthy lifestyle. Add a pet food and cleaning station to your pantry, and the mess can tuck away behind closed doors whenever needed.
Upgrade Your Pantry, Upgrade Your Lifestyle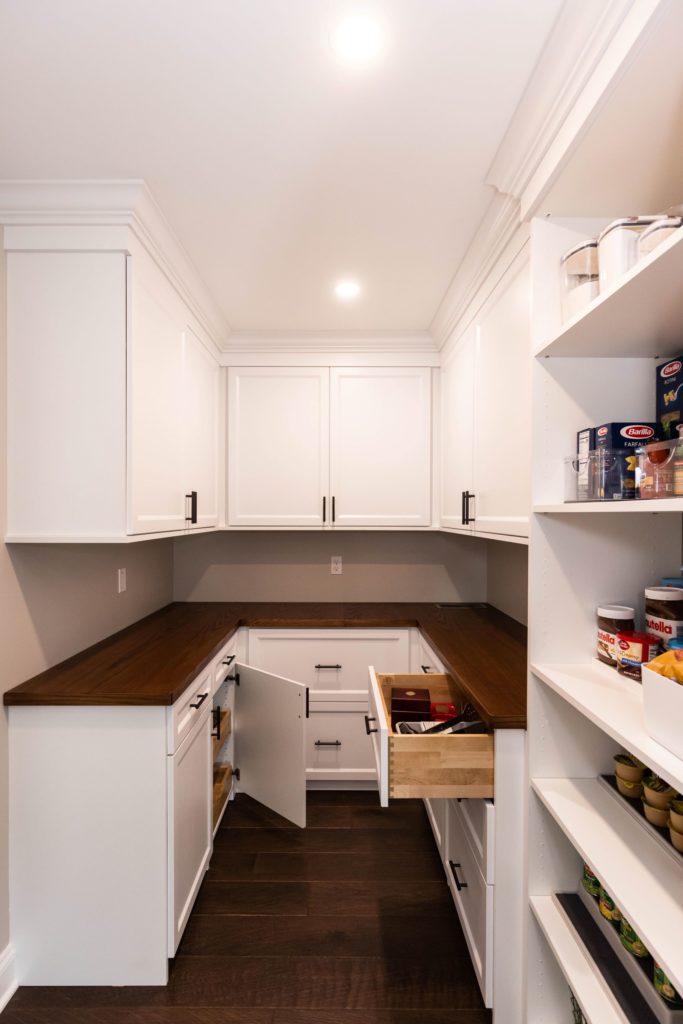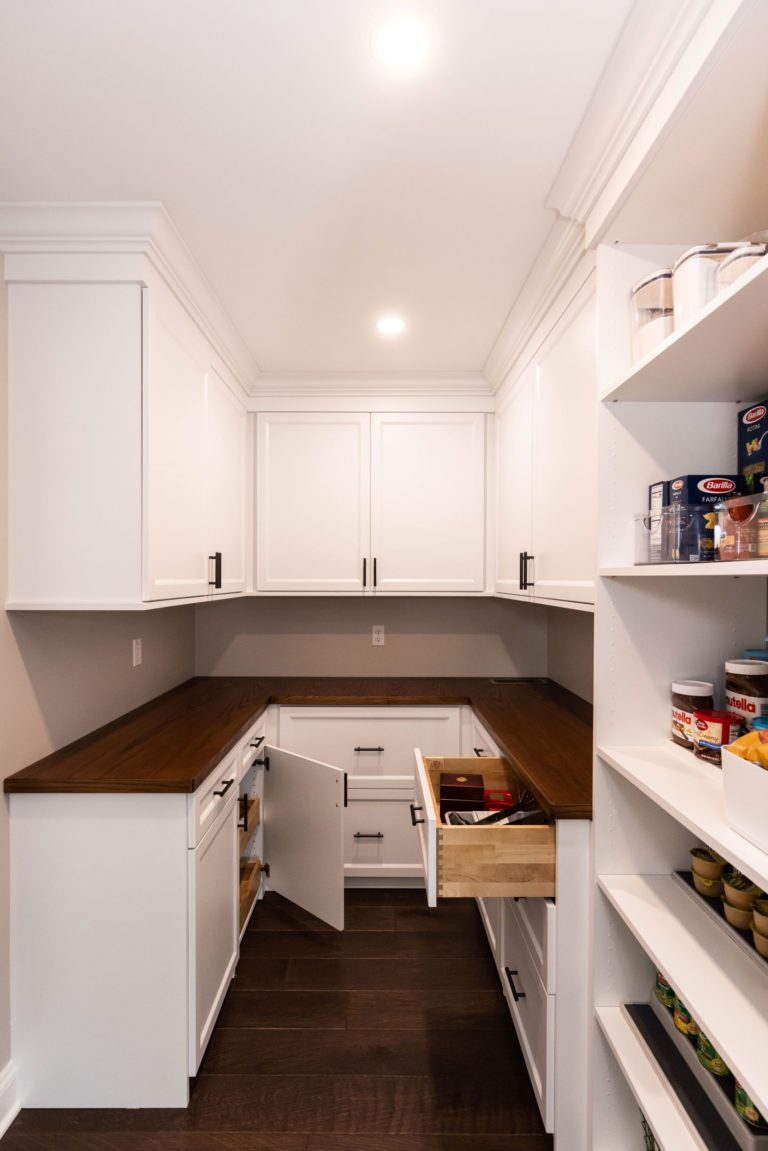 Ready to improve your whole family's health and wellness? Let's start by revamping your pantry! Take a look at our gallery of pantry ideas for inspiration, then connect with the pros at Diplomat Closet Design.
If you live in Chester County in towns such as Downingtown, Devon, Thorndale or Westtown, contact us today.