Your pantry was already overflowing when the COVID-19 shutdowns hit. Then people started stocking up on pantry items, buying in bulk while cramming everything into their already-overloaded cabinets and shelves.
New statistics show the pandemic has created a massive shift in buyer behavior. Millions of people started buying in bulk: 96% of Millennials and Gen Zs, 34% of Gen X, and 24% of Boomers say the coronavirus crisis has impacted their shopping habits, including buying larger quantities and stocking up their pantries.
Is your pantry bursting at its seams? Now's the perfect time to rethink your storage and find new ways to organize your pantry.
Assess Your Storage Space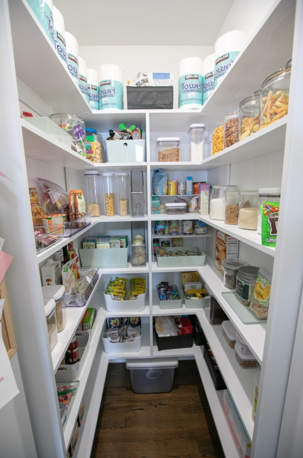 It's easy to overlook pantry storage problems when you're busy and distracted. If you're like most people, you just pack items into the cabinets and figure you'll find them again later whenever you need them.
So take a step back from your existing storage and really give it a good look. Is it overflowing? Hard to see items in the back? Too dark? Too tall for you to reach everything easily?
Look around your home. Is there an unused nook where you could add a few more cabinets or a second reach-in pantry? Could you extend the footprint of your existing pantry? Would open kitchen shelving help ease your pantry overload?
Supercharge Your Shelves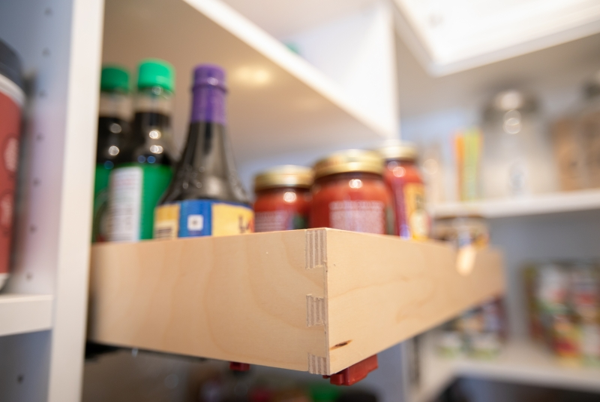 One of the easiest ways to get more out of your pantry is by choosing innovative shelving solutions. Instead of regular shelves, you could have rolling pull-out shelves that allow you to reach and store things more easily.
Consider adding a spinning lazy susan to a shelf that is particularly deep. You can even add extras like baskets, bins, and custom storage solutions for specific appliances.
A Heightened Sense of Storage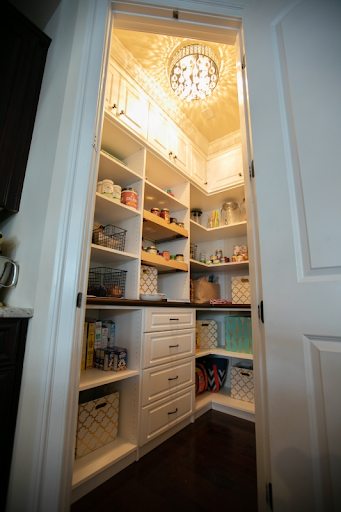 Look up. Look down. Are you getting the most out of your pantry space? Maybe there's room to add something at the top or bottom of your pantry that would vastly improve its storage capacity.
Near the ceiling, a row of high cabinets allows you to move infrequently-used items up out of the way until you need them. Tuck away holiday serving dishes, breakable glassware, a stash of jarred jams, or items you bought in large quantities.
At floor level, consider adding drawers or pull-out shelves where you can store picnic baskets, coolers, lunch boxes, canned sodas, 2-liter bottles, and other bulky items. Viola! Your pantry is suddenly much more organized.
Think Like an Interior Designer
Remember, pantries come in many shapes and sizes. Not every pantry is a closet-style setup that's hidden behind a door. Some live right out in the open!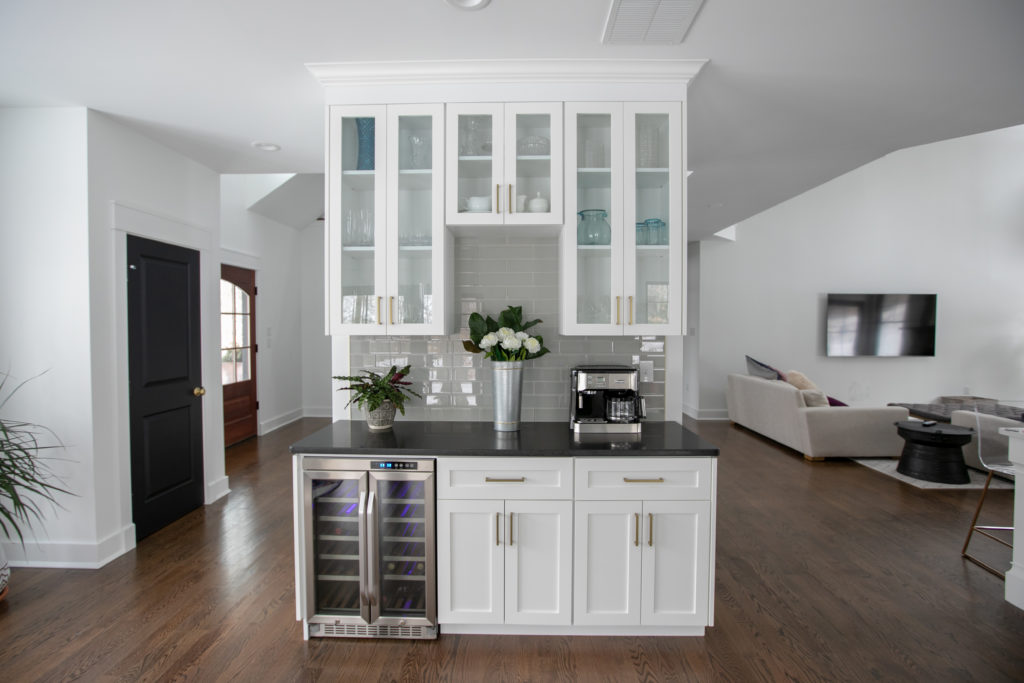 Leave Room to Bulk Up
The average home has four closets that are already at full capacity. In fact, the lack of storage space is often considered one of the top ten design flaws of modern homes.
So save yourself some hassle and design your pantry with plenty of extra space you don't even need (yet). Leave room to grow. You'll need the open space next time you buy paper products in bulk or stock up on some of your favorite sauces.
Organize the Overflow With Diplomat Closet Design
Ready for a pantry that can handle bulk buying? Design your perfect pantry with the help of a closet designer at Diplomat Closet Design. See our gallery of pantry ideas for more inspiration and contact us today.