Is your home office too blah for business? Is it sapping your strength? Instead, your home office should inspire you to feel productive and professional every day!
A home office makeover can be one of the best things you ever do to improve your professional perspective. To help you create a home office that's bursting with fresh inspiration, we gathered makeover ideas from home design experts around the world.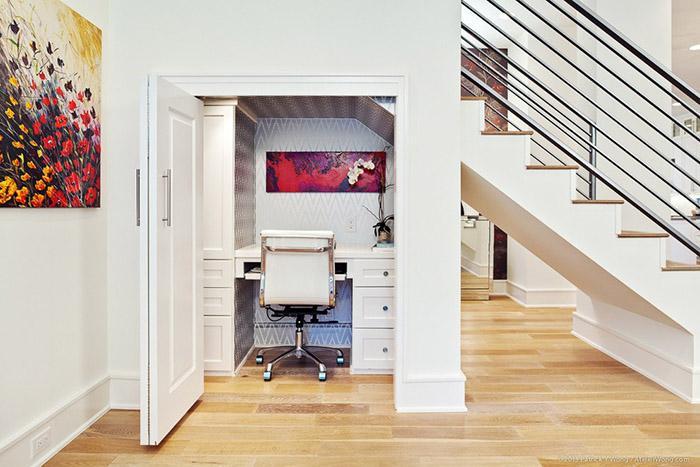 Take Inspiration From Nature
There's a reason why most major paint brands chose vibrant, grassy greens as their colors of the year in 2022. Green design is one of the year's top design trends and is expected to continue gaining popularity between now and the end of the decade.
It seems that as our world becomes increasingly digital, we crave nature. Plus, psychological research shows that exposure to nature improves cognition, lowers stress, boosts concentration, and perks up a tired brain.
When you work from home, you have the perfect opportunity to welcome nature into your office and allow it to nourish your soul as you work. A home office renovation can take notes from nature by incorporating natural materials and nature-inspired themes. For some people, this might mean choosing wood furniture and decor, but for others, it feels right to choose wood alternatives that lend the same vibe.
If there's a window in your office, maximize light and scenery with gauzy curtains that welcome brightness but diffuse light. Add houseplants or low-maintenance cacti to provide bursts of green throughout your nature-inspired home office.
Create a Space to Be Seen On-Screen
Most remote workers still need to connect with others frequently on Zoom, Teams, Skype, and other visual formats. The average person spends 30% of their time in meetings and many of them are held on-screen since virtual video meetings rose sharply in the wake of the COVID-19 pandemic.
That means your home office will be on full display whenever you're connected via video. Make a good impression with a clean, well-organized space that looks great on camera.
Take a cue from the world of professional video production: keep your space bright, minimalist, and immaculately clean. Light-colored rooms usually look best to video viewers, although you don't want to wash yourself out with an all-white room. Add tasteful decor with pops of color that make your office look professional yet personal.
When on-screen performance is a priority, the design and layout of your workspace needs extra thought. Talk to your home office designer about creating a room that looks great on camera and provides plenty of options for you to work productively on-screen and off-screen.
Become a Clutter Buster and Find Your Zen
Home offices often suffer from the affliction of electronics overload. You have so many chargers, cords, pieces of equipment, and connected devices that your workspace becomes buried in electronic chaos.
That's why one of our top home office hacks is to bust the clutter with hidden storage features. An office designer can create all kinds of hidden nooks and channels that wrangle the cords and keep the clutter out of sight. The result is a neat and organized space with minimal visual distraction.
This goes hand in hand with the concept of zen home design, which helps homeowners find personal balance through careful choices about what to include in their surroundings. As you create your perfect office space, consider whether each item you add is necessary and allows you to maintain your sense of personal well-being.
Customize Your Office With High Style and Luxury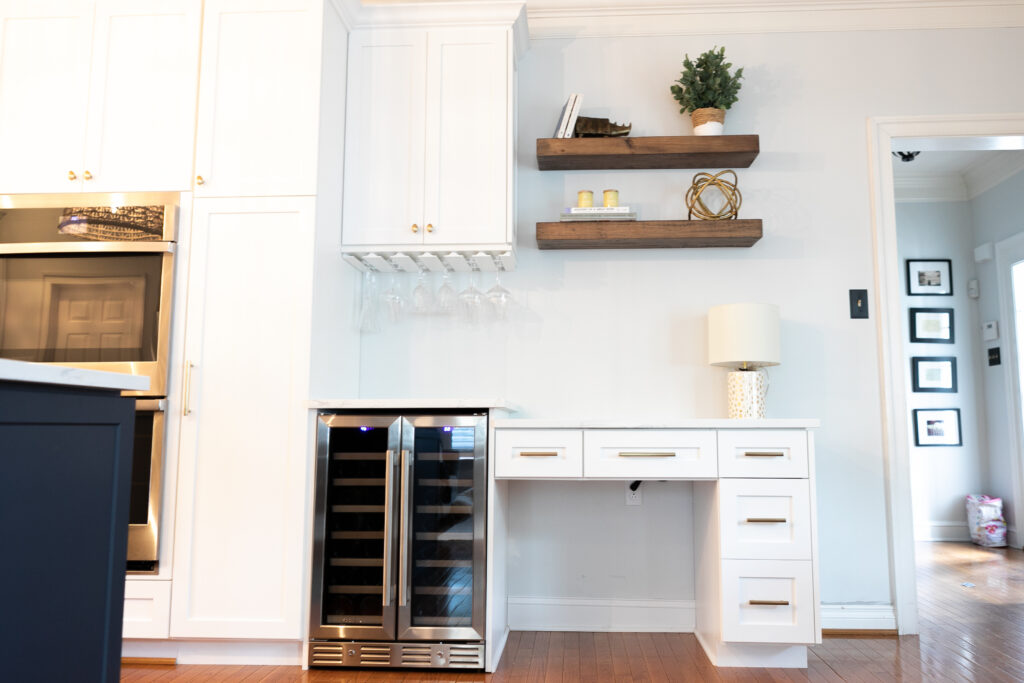 Imagine walking into your home office and being transported to the top floor of a Wall Street skyscraper. Or envision sitting in your stately office chair, surrounded by the sleek mid-century modern style of the offices on Mad Men. Or picture a dark, moody home office that feels like a gritty basement speakeasy.
What do all of these visions have in common? Luxury. They all rely on sophisticated style, incorporating rich, textured fabrics and high-quality materials like leather and glass. The lighting is sultry, encouraging you to settle in and wrap yourself in the atmosphere of success.
Creating a luxurious home office like this takes a keen eye for style. Make sure you work with home design and installation professionals who have plenty of experience installing customized desks, shelves, and other office fixtures that create the luxe environment you're envisioning.
How to Upgrade Your Home Office Now
Anything is possible when you're designing your own home office. Ready to start a home office makeover now? Diplomat Closet Design is here to help you create a beautiful, functional space that makes working from home a pleasure.
To learn more, request an appointment about upgrading your home office.
If you live in Montgomery County in towns such as Collegeville, Plymouth Meeting or Blue Bell, contact us today.