Are you ready to give your home a burst of fresh spring air? It's time for spring cleaning, especially in your home's least-cleaned storage spaces, like the laundry room, mudroom, and garage.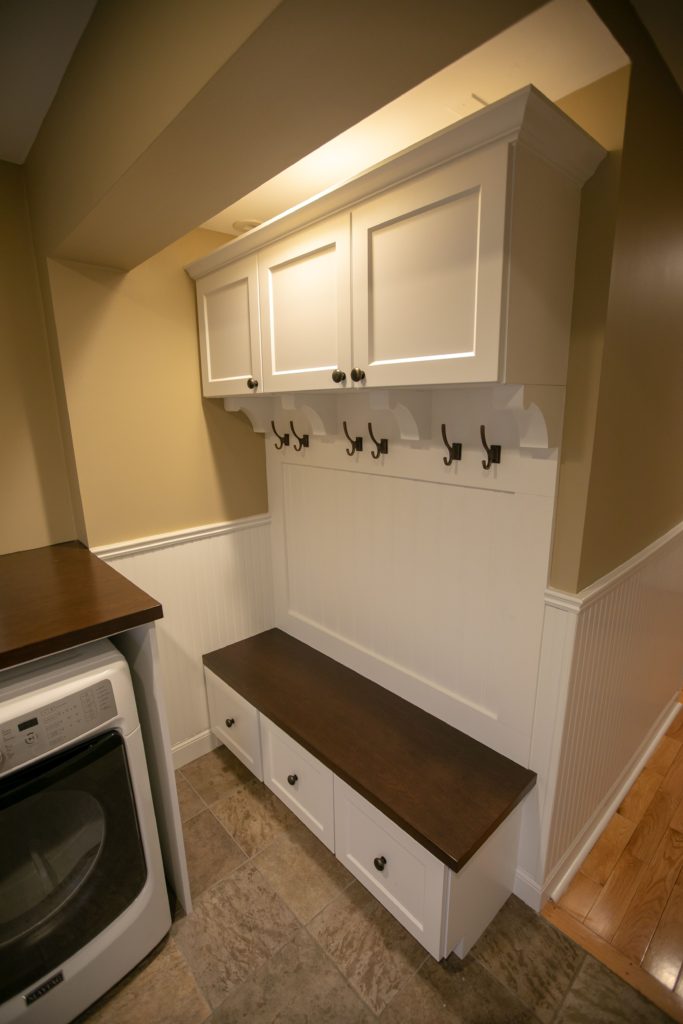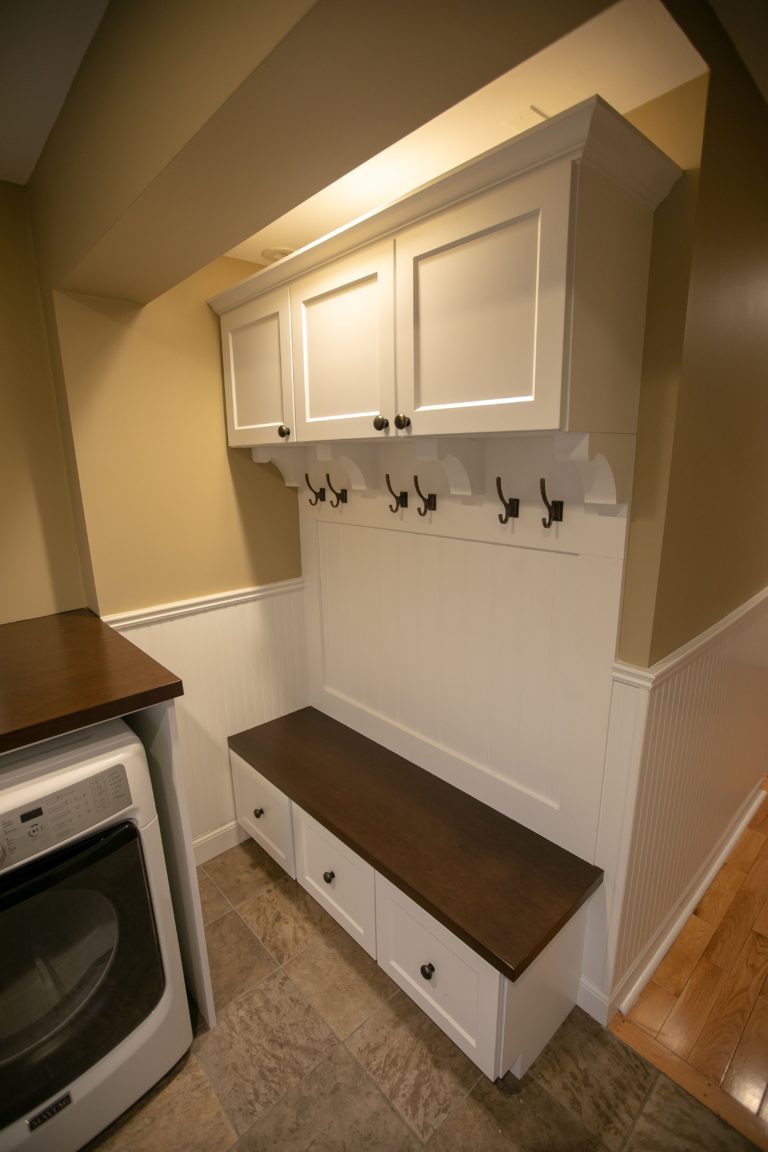 In fact, 91% of all Americans do some kind of spring cleaning. But laundry rooms, mudrooms, and garages aren't among the most-common rooms to be cleaned. These spaces are often overlooked.

Let's take a closer look at these rooms and welcome spring into every corner. Here's how to bring order to your home's most cluttered areas.
The Laundry Room
It's hard to keep the laundry room 100% clean. You have a constant influx of dirty clothes to manage. It can be a bit overwhelming.

Some of the top challenges with laundry rooms are:

Use. Laundry rooms are often located in the basement, along a hallway, or in a pass-through space that goes to the garage – all which have heavy foot traffic.
Time. Most people feel time-pressed during the day and doing laundry is a chore they don't necessarily enjoy.
Confusion. Laundry rooms have a mix of clothing and other items. Among the piles and baskets, it's easy to get frustrated.
Ease these laundry room woes by staying organized. Here are our top 5 ways to organize a laundry room to add order and make it an enjoyable space:

Create a worktop. Don't settle for just folding clothes on the top of the dryer. Add a long, stylish countertop that brings both function and beauty to the room.
Add cabinets and shelves. It's ideal to have a mix of closed cabinets, for all the cleaners and such, and open shelving for freshly-folded clothes and towels.
Use hooks. Have you considered adding hooks to your laundry room? They're perfect for holding an ironing board, hanging dirty items, and giving wet clothing a place to dry.
Install a sink. This is a top request among many home renovators. A utility sink in the laundry room keeps cleaning jobs out of your kitchen and bathroom.
Build in basket space. Instead of keeping baskets scattered around the room, build space for them into a bench, wall, or shelf. You'll be amazed at how much neater the room looks.
The Mudroom
Your mudroom is the place for your home's dirtiest, messiest jobs: handling in-and-out traffic, storing boots and coats, cleaning dirty tools, and a mishmash of other things.

We strongly encourage you to incorporate the design of your mudroom into the overall design of your home. This makes it a more enjoyable space.

Here are some tips to freshen up your mudroom this spring:

Add storage. Get a grip on clutter with cabinets, shelving, hooks, shoe racks, and other custom storage solutions.
Finish it out. Add baseboards, trim, crown molding, wood finishes, and other details that make your mudroom a true room. The more stylish it looks, the better.
Rethink plumbing/wiring. When your plumbing and wiring is laid out poorly, it will cause endless headaches. Move outlets, add a sink, install task lighting, or even create a charging station for all your devices. You'll be so glad you made these changes.
Make space for the dog. If you have a family dog, keep their food, water, leash, toys, and so forth in the mudroom. Add a drawer or cabinet just for this purpose.
Create secure storage. Keep cleaners, medicine, tools, and other dangerous things away from pets and children by installing a locking cabinet in the mudroom.
Set up a command center. This is a great place to have a calendar, bulletin board, mail sorting station, and hooks for backpacks.
The Garage
For many people, the garage is the final frontier of spring cleaning. It's easy to say you'll get it organized "someday" … but somehow that never happens.

Here's how to finally bring order to your garage this spring – and make it stay that way forever.

List your needs. Start by making a list of the diverse ways you use your garage: entry/exit, tool storage, trash storage, workstation, car care, pet baths, hobbies, and more. Ask how the space could be reorganized to prioritize your needs.
Create zones. Set up zones of the garage that address each need. Establish a hobby zone for painting or woodworking. Set up a storage area for out-of-season decor and sports gear. Give careful thought to each zone.
Add custom storage. Update shelves, cabinets, and so forth to fit your unique lifestyle. Custom storage solutions support cleanliness and order.
Bring in expert help. A garage is a huge space to tackle by yourself. Consult with an expert to ensure this spring cleaning project goes smoothly from start to finish.
Ready to refresh the storage spaces in your home? Connect with Diplomat Closet Design to see how we could help you update your laundry room, mudroom, or garage this spring.