Did you see Diplomat Closet Design and our clients Therese and Joe Rose featured in Main Line Today? We were thrilled to be recognized for our work in helping the Roses organize and personalize their home.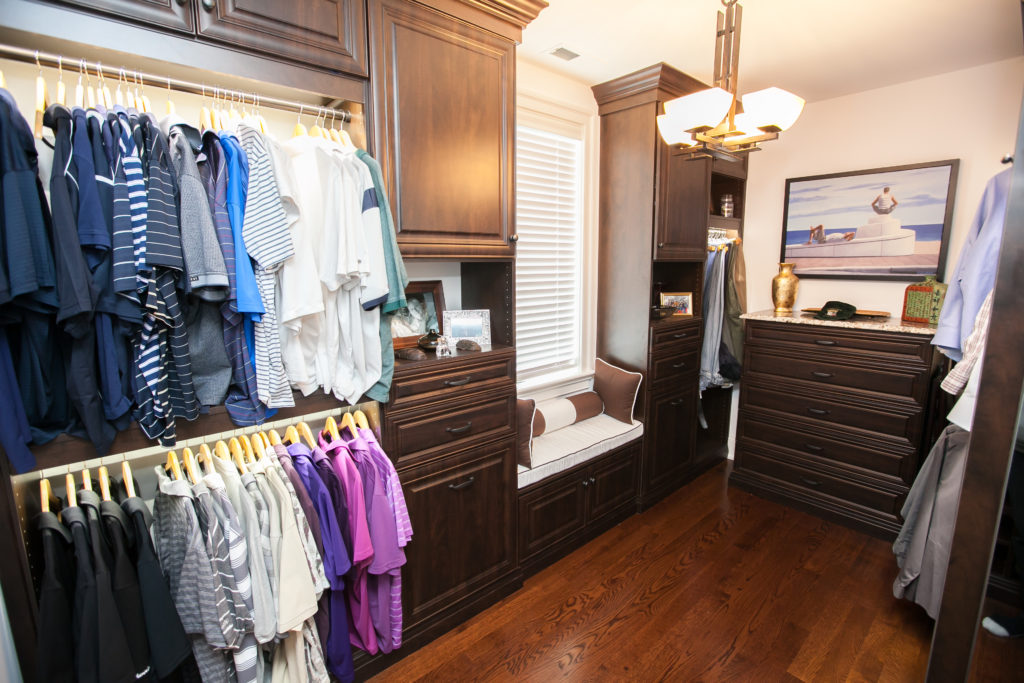 New Build, New Ideas
Therese and Joe were featured in the article because we created a custom-designed closet system for their brand new home in Newtown Square. The couple had some precise needs, and we're proud to say we fulfilled every one.

His and hers. Joe and Therese each had their own personal requirements, so they needed their own closet zones. We designed his and hers closets, each tailored specifically to its primary user.

Color blindness. Joe is color blind, so he needs a careful system of clothing organization and plenty of light to distinguish between tones. We built his closet around a large window, included bright lighting, and kept easy sight lines within every area of his clothing storage.

Year-round use. In their previous home, Therese was storing her clothes seasonally and rotating them out. It was a hassle and prevented her from accessing everything she owned. Now it's all out in the open, year round.

Tie collection. Joe has a collection of 100 colorful patterned ties, so we designed a custom luxury tie rack to keep them right at his fingertips.

Ample space. Together, Therese and Joe have a large amount of clothing, accessories, and shoes. They need plenty of space and shelving to store it all in an organized way. We included wardrobes, shelves, and a custom armoire-like system. This allowed them to reduce the amount of furniture needed in the room, keeping the floor plan nice and open.

Velvet trays. They needed velvet-lined drawers to store valuable watches and jewelry, and now each jewelry item has its own place within the closet.

Custom colors. Therese chose a lighter, brighter color scheme for her closet – especially since her side doesn't have a window – and Joe preferred a darker, more masculine scheme. But both closets work together in perfect color harmony.

All the details. The couple worked with Diplomat Closet to select every detail, like clothing hooks, adjustable shelves, valet rods, a belt holder, and plenty of hidden storage and hampers. Each item they own has a perfect spot to sit.

Nothing wasted. The Roses wanted to use every square inch of space wisely, and we took this request to heart. The bench under the window, for example, has the dual purpose of storing socks and providing a place to sit and put on your socks and shoes.
Custom Comfort
There's no question that Therese and Joe's closet looks like a luxury space, but it's also a true workhorse for handling their daily needs. That's because it was custom-designed just for their lifestyle. They can move through their closet comfortably every day.

Wouldn't it be great to have a dream closet like this? We'd love to help you make it happen. Diplomat Closet Design uses architectural drawings and 3-D rendering to bring your vision to life. Imagine it, visualize it, and let us build it for you.

Whether you're building a new home or redesigning your existing space, connect with Diplomat Closet Design now to design the closet of your dreams.