The best mudrooms are a beautiful combination of form and function. Sure, it's a place to kick off your muddy boots, but it's also a space that should feel as enjoyable as the rest of your home.

Don't have a mudroom? Are you sure? Almost any home has a spot to tuck a mudroom-style nook: within the front entryway, in the hallway, off a back porch, next to a side door, or by the door to the garage. All it takes is some creativity and custom touches.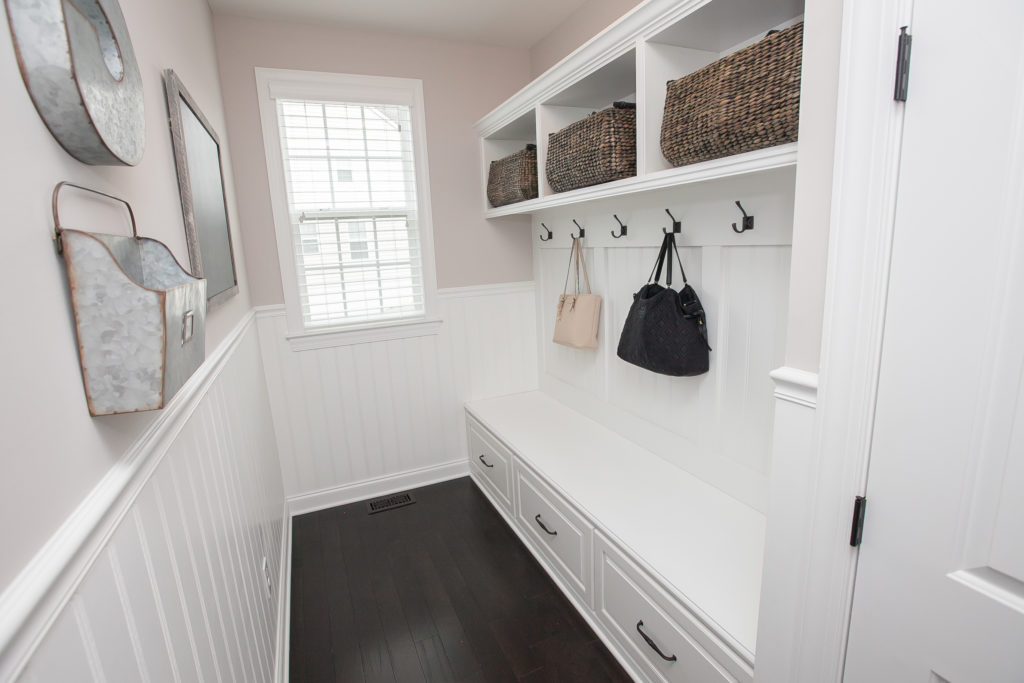 Mudroom Tip #1- Open and Hidden Shelving
Shelving is essential in a mudroom. It keeps everything organized, from shoes to mail. Consider adding a variety of hidden and open shelving. This makes it easy to hide clutter behind closed doors but keep frequently-used items within reach.

Work with a custom closet design company to create shelving that is perfectly tailored to your mudroom. Maybe you need slide-out shelves for purses and sunglasses. Perhaps you wear extra-tall boots that need oversize shelving.

A bench with storage underneath adds a spot to rest, plus a place to store out-of-season shoes and boots. A tall, slim cabinet allows you to hide a Swiffer or mop nearby, to sop up any messes.

Add some natural-weave baskets on shelves for a practical and fashionable touch. Incorporate shiny cabinet pulls for a designer look. Use live-edge wood for a rustic touch. Virtually anything is possible with custom shelving.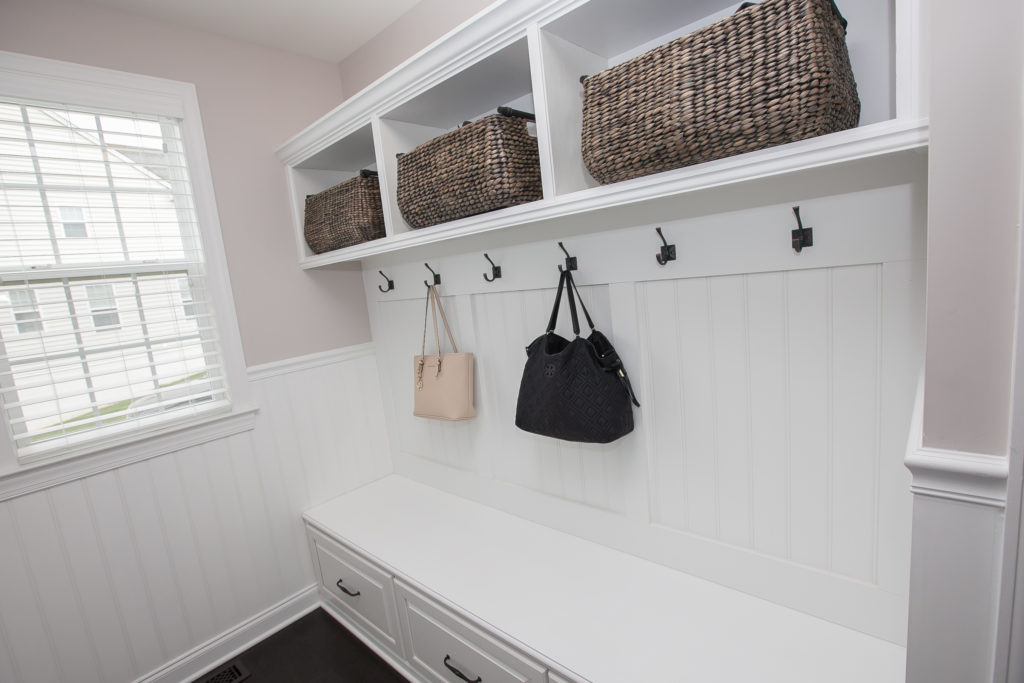 Mudroom Tip #2- Hooks and Holders
Don't forget to add hooks, knobs, and other holders to your mudroom design. These humble bits of hardware can do heavy-duty work in the mudroom. Here are some ideas to spark inspiration.

Add a row of 3 to 6 double hooks along the mudroom wall for purses, scarves, and hats.
Install a few low, child-safe hooks for children's backpacks and gym bags.
Heavy-duty hooks and holders can hold wet shoes up off the floor as they dry.
In a very small space, select cabinet hardware that can double as a hook.
Opt for fold-away hooks that are only extended while in use.
To keep your mail and keys organized, install a letter holder with hooks.
If you have a dog, add an oversize hook or knob for the leash.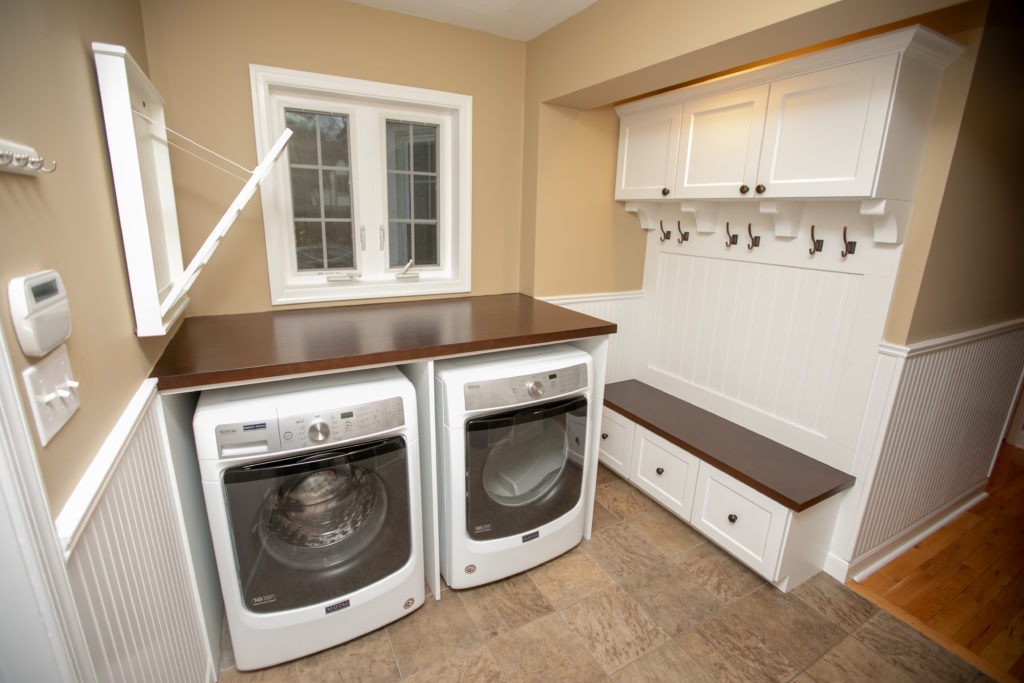 Mudroom Tip #3- Fully Integrated Decor
One thing is for sure: You'll love your mudroom more if it complements your home's decor.

Barney Maier, a renowned architect, says, "The mudroom is the new foyer. As we've become more casual in the way we live, side and rear entrances – often adjacent to the garage – have become de facto main entryways into the home."

This means your mudroom shouldn't be a dark, sad place. It should be fully integrated with your home's overall style, from flooring to ceiling trim. Use wood that matches the rest of the house. Paint the walls a bright, fresh color.

This is a great place to add custom touches like beadboard, a chair rail, shaker-style cabinets, vintage hardware, or a statement light fixture. If it makes you happy, add it to your mudroom and enjoy it every day.

Download Our Lookbook
Download our Lookbook, which is full of ideas for organizing your spaces inside your home.

Request An Appointment
Request an appointment and we'll show you how to add organization and functionality to your home's closets.