You probably spend as much time in your kitchen as you do in your living room. The kitchen is one of the most-used household spaces, a place where people can gather together for cooking and conversation.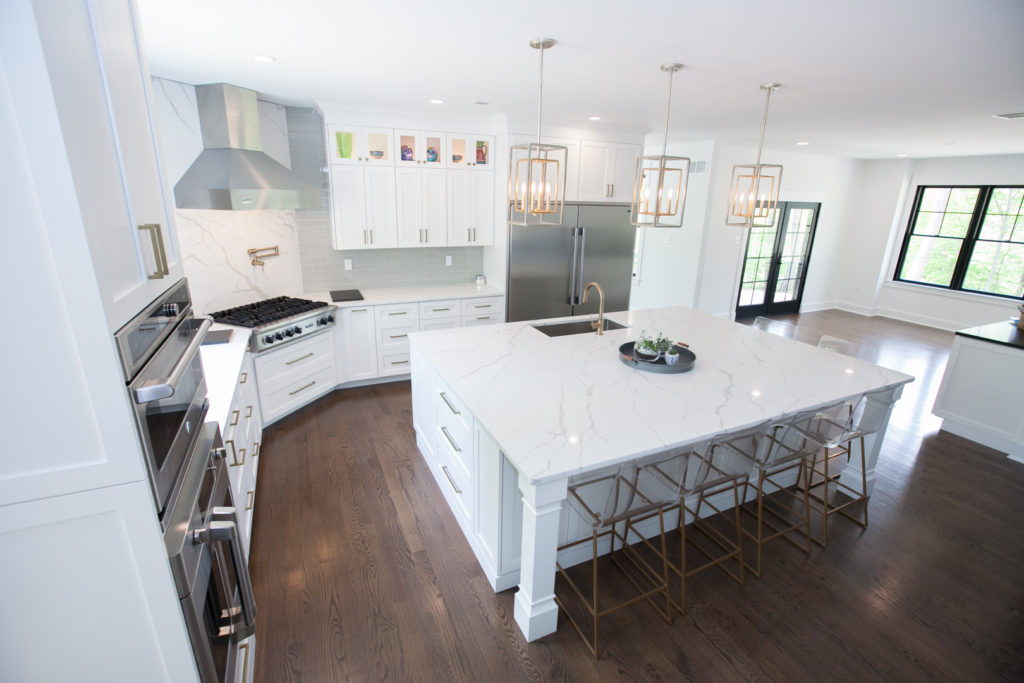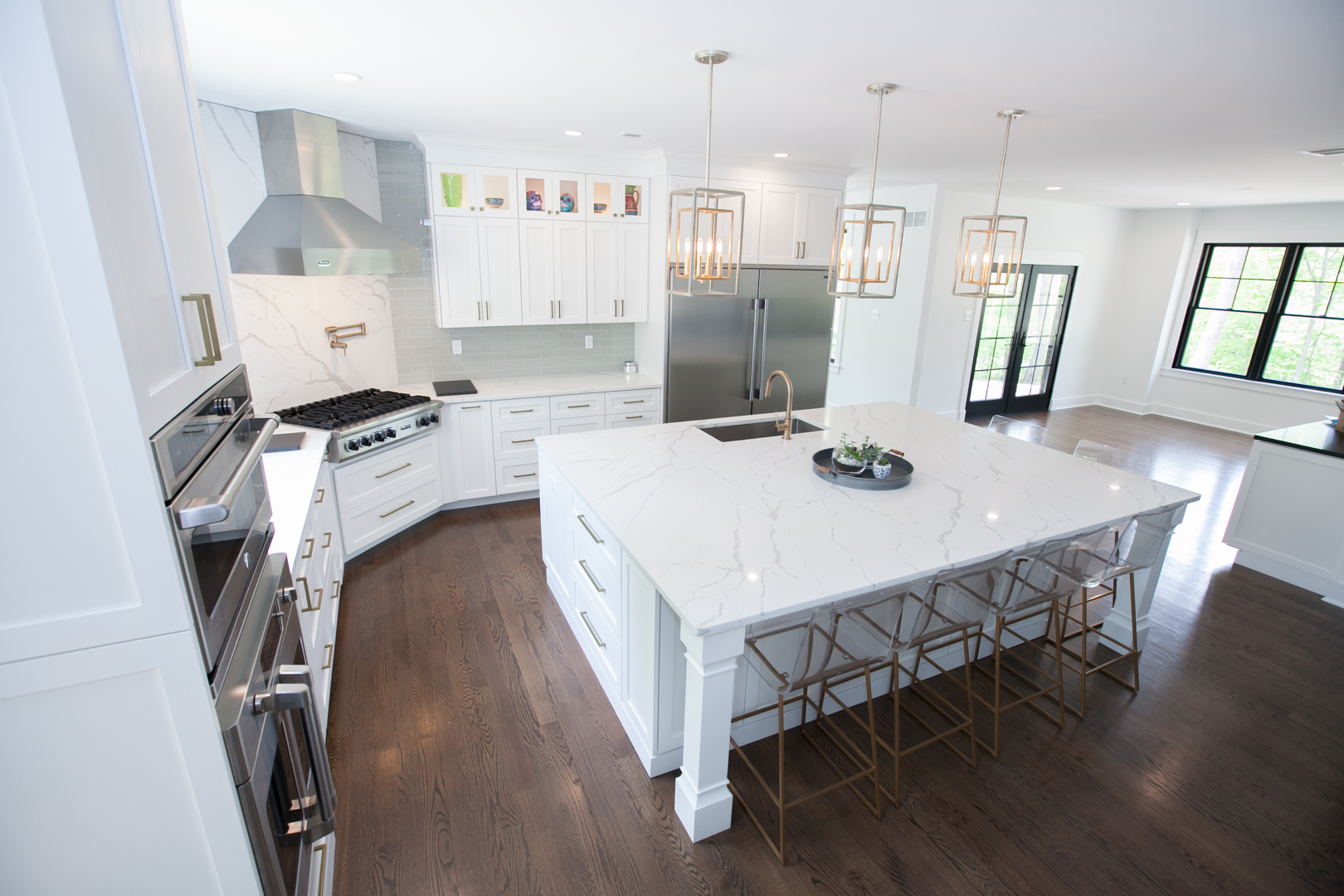 It's no wonder that kitchen upgrades are one of the best investments you can make in your home. A functional, well-organized kitchen is a joy to use every day.

Is your kitchen storage serving you well? Maybe it's time for some custom upgrades. Here are 6 ways you can get the most out of your kitchen storage space.
1- Add Open Shelving
Almost any kitchen has room for some open shelving. These wide, deep shelves add vital storage space and are the perfect spot for stylish kitchen decor.

Perhaps the biggest benefit of open shelving is that it can lift bulky items from your countertops. Instead of cluttering your counters with a blender, food processor, toaster, and juicer, place these small appliances on an open shelf.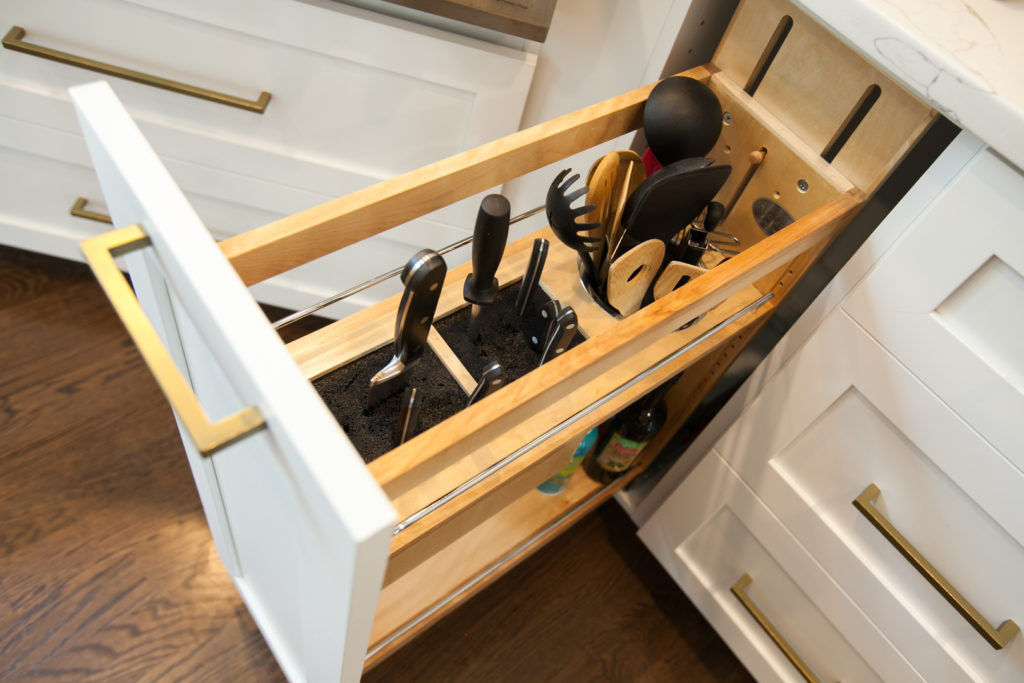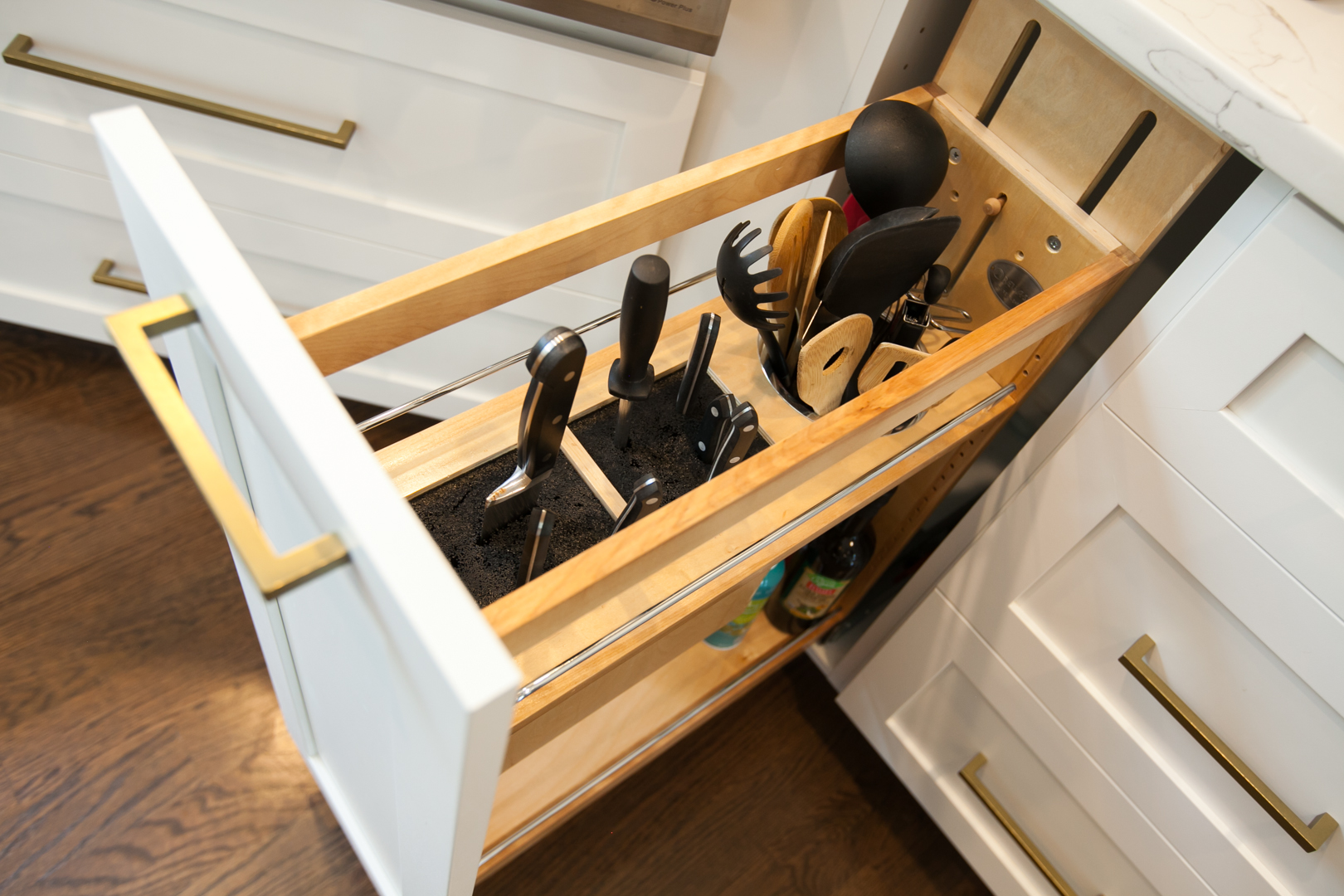 Keep a basket of napkins on your open shelf, or use it to store jars of coffee and tea. This helps you maintain a clear workspace while keeping everything within easy reach.
2- Create Custom Zones
Do you have something special in your kitchen, like collectible plates, expensive bottles of wine, or an array of exotic spices? This means you need a custom zone.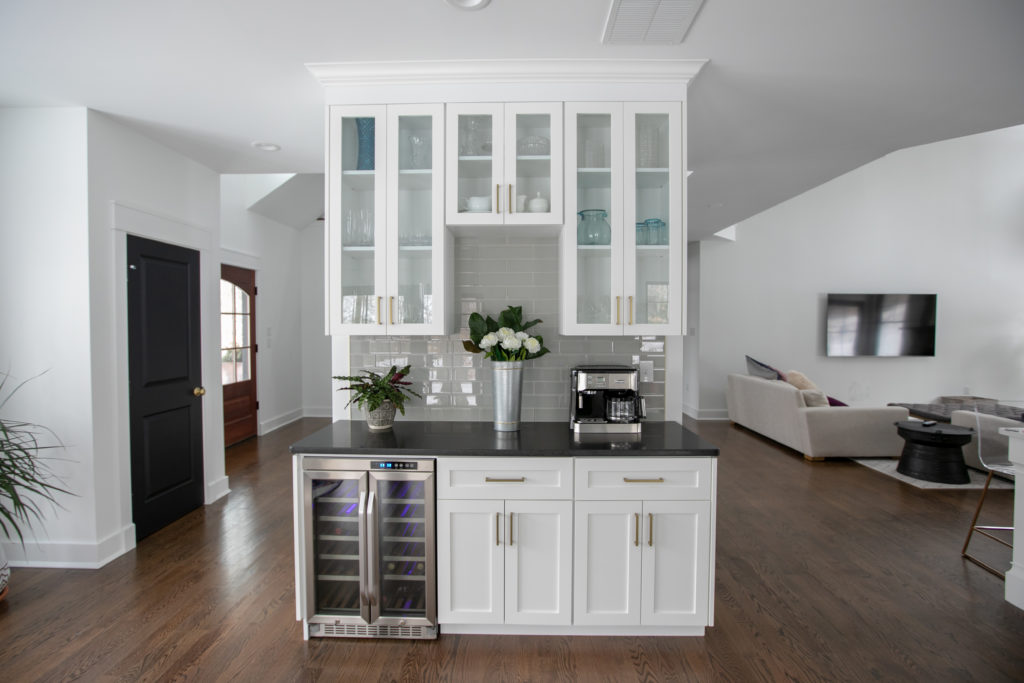 Diplomat Closet Design can create custom kitchen storage that's tailored to your individual needs. No matter your kitchen's size, shape, or design, an expert designer can find nooks and crannies that allow for the addition of custom storage.
3- Use Pull-Outs and Sliders
If you have cramped cabinets or a complete lack of storage, adding kitchen storage might take some creativity. Here are a few ideas for small-space functionality: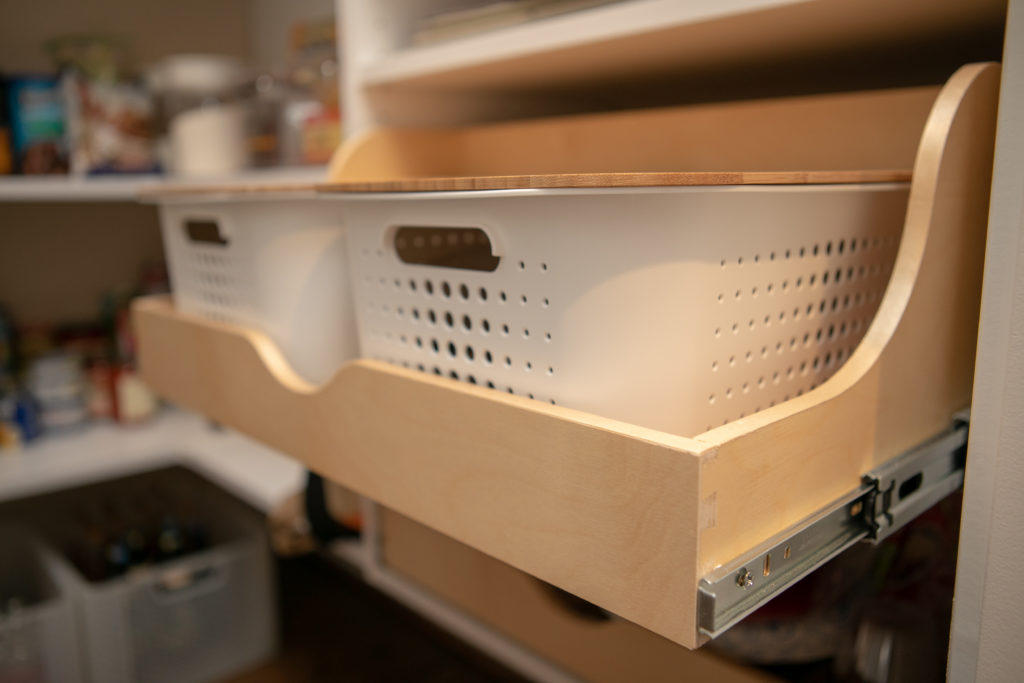 Add a pull-out spice rack into a dead space between cabinets.
Create custom storage on the inside of a pantry door.
Turn your cabinets into pull-out drawers for easier access.
Measure your pots and pans, then add custom shelves for them.
Take advantage of the skinny space between your refrigerator and wall.
4- Section Off Shelves
The shelves in standard cabinets aren't always ideal. Think of the bottom cabinet in the farthest corner of your kitchen. Is it really being put to good use?

Rethink your shelves and cabinets, focusing on getting the most out of every square inch. Consider sectioning off tall and deep cabinets to add storage for plates, pans, and serving dishes. It's amazing how a few custom-built shelves can expand your storage space.
5- Refresh Your Pantry
Pantry clutter is common but curable. It's all about redesigning the space to serve you better.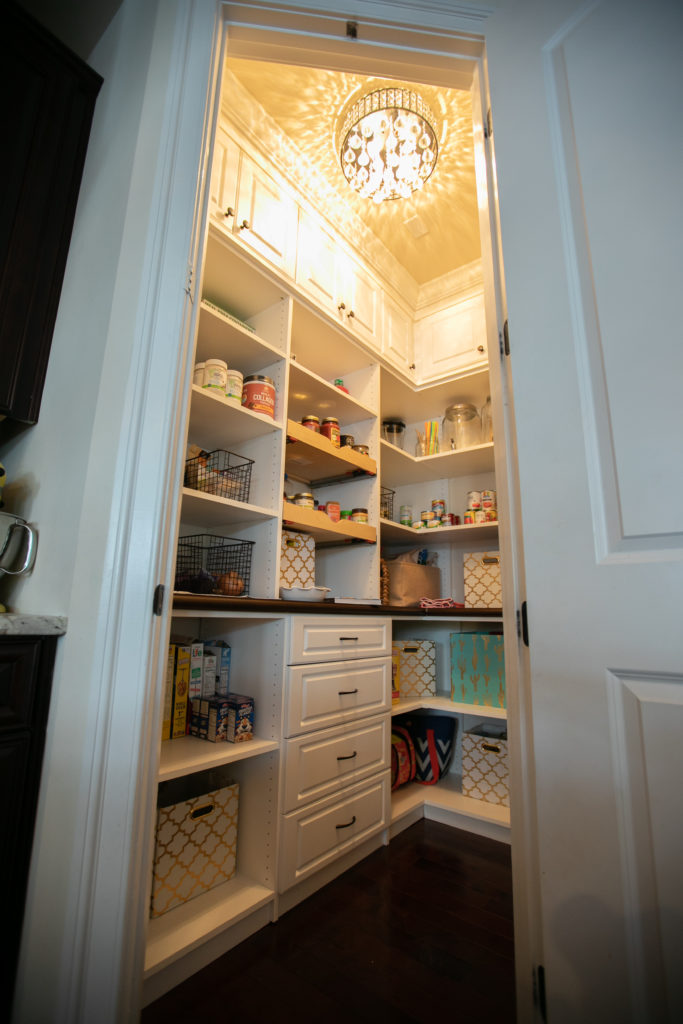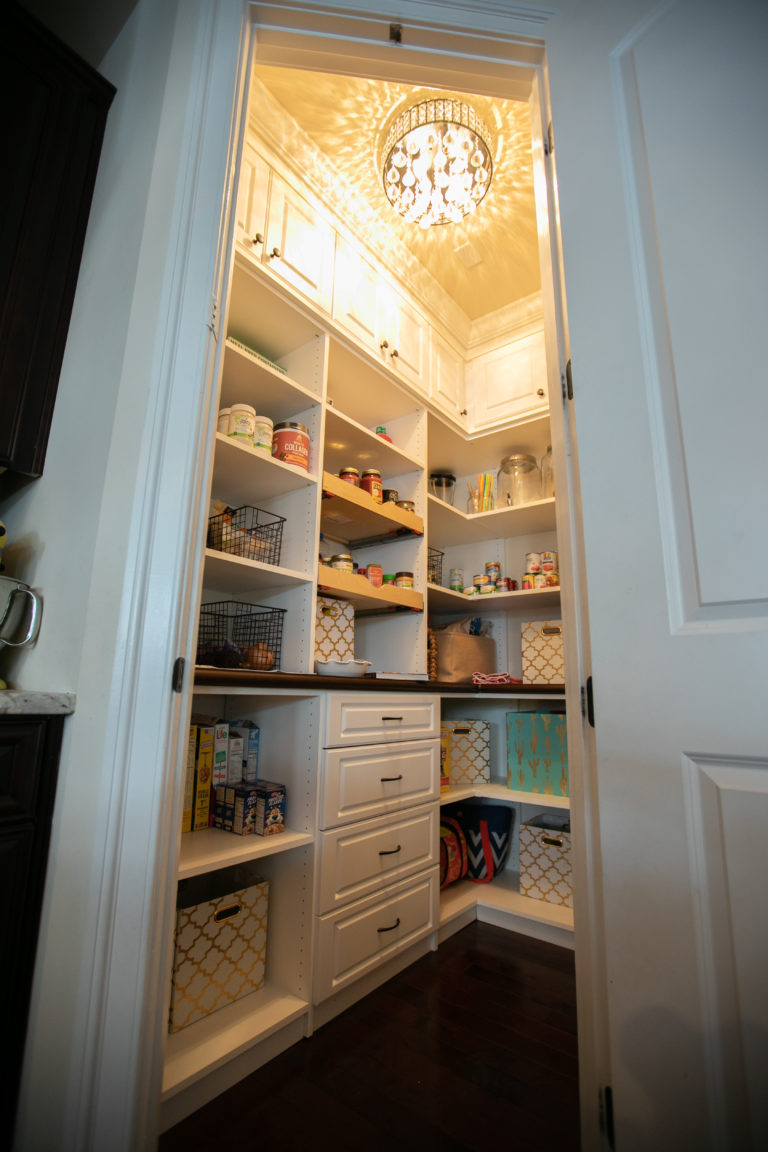 Take a look inside your pantry and make a short list of its biggest problems. Is every shelf overflowing? Are the cereal boxes falling all over the place? Is it too hard to reach things? Do you have wasted space?

A pantry redesign can actually refresh your entire kitchen. It allows you to tuck things away, keep things organized, and maintain order in the kitchen every day.
6- Add Island Storage
Have you considered turning your kitchen island or bar inside out? It's a big trend with big potential for storage.

Turning an island inside out means removing some or all of its cabinet doors and reversing the cabinets into open shelving. This allows for easy storage of cookbooks, bowls, wine, towels, snacks, and more – plus, it adds a magazine-quality look to your home.

Download Our Lookbook
Download our Lookbook, which is full of ideas for organizing your spaces inside your home.

Request An Appointment
Request an appointment and we'll show you how to add organization and functionality to your home's closets.