Do your closets blend seamlessly with your home's style and decor? Closets are often overlooked, but they're just as important as any other detail in interior design.
With help from the experts, it's easy to design stylish closets to suit the overall look of your home. Here are some tips from Diplomat Closet Design for creating a cohesive look between your closets and your home's decor.
Calm and Comforting Closets
In a post-pandemic world, one of the biggest interior design trends is to fully embrace much-needed calmness and comfort in personal spaces. This extends to closets, which often hold our most personal belongings.
This is why the first step in closet design often involves a full closet cleanout. Shed items you don't need and find extra organizational space. Create your personal zen by clearing away clutter and focusing on what's most important in each closet.
Perhaps you'd like to add a calming color scheme that matches or complements your overall interior design plan. Or maybe you're more interested in having a contrasting closet that brings a smile to your face every morning when you get dressed.
Confused about which colors to choose? Below, we'll explain more about selecting the right closet color scheme.
Color-Match Like the Pros
The tones of your closets can either match, complement, or contrast with the rooms around them. Here's how each of these options might work in your home.
Perfectly Matching Closets
To create a perfectly matched color scheme, paint your closet doors and interior the same color as the surrounding walls. Complete the look with trim and hardware to match the rest of the room.
Did you know you can make your closet seem to disappear into the walls? Add a jib door, which is perfectly flush-mounted so it folds into the wall and hides your closet for a sleek and finished look. Trim it out with precisely the right crown molding, floor trim, and other details.
Complementary Closets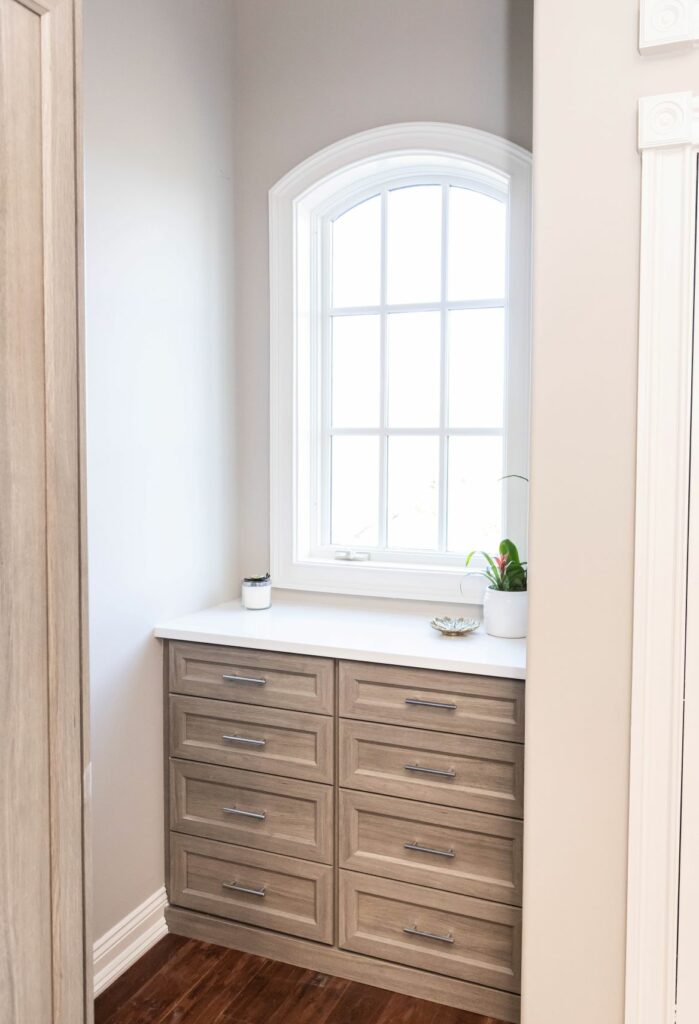 A complementary closet works with your home's color scheme, yet it isn't necessarily the same color as the walls around it. This means your closet works in harmony with the overall look of the room through skillful, carefully-selected color choices.
In color theory, complementary colors are found in opposite positions on the color wheel, which is a tool interior designers use to develop appealing color schemes. This is why a beachy color scheme with light blues and creamy oranges looks so stylish. Blue and orange are opposites on the color wheel, so they complement one another.
Some of today's most popular complementary color schemes include:
Powder blue and tangerine
Light butterscotch and magenta
Lilac and mustard
Lavender and amber
Fuschia and goldenrod
Sage and pink
Red and navy blue
Brick and teal
Bright coral and light green
Light coral and dark blue
Raspberry and mint
Contrasting Closets
A contrasting closet might have doors that match the color of the room, but when you open the doors, you see a burst of bright, saturated color inside. Picture a very light green bedroom with an elegant emerald closet and glittering rose gold hardware.
Black-and-white contrasting color schemes are timeless versions of this idea. You can also tone down the boldness by selecting contrasting hues of grays, beiges, pinks, blues, or nearly any other color.
This year, interior designers recommend contrasting earth tones and natural textures to add freshness and comfort to your home. In an increasingly digital world, it's a relief to feel that your home is fully grounded in nature. Consider wood-toned shelves and closet doors in affordable modern materials for a warm and natural look.
We Create Cohesive and Coordinated Closets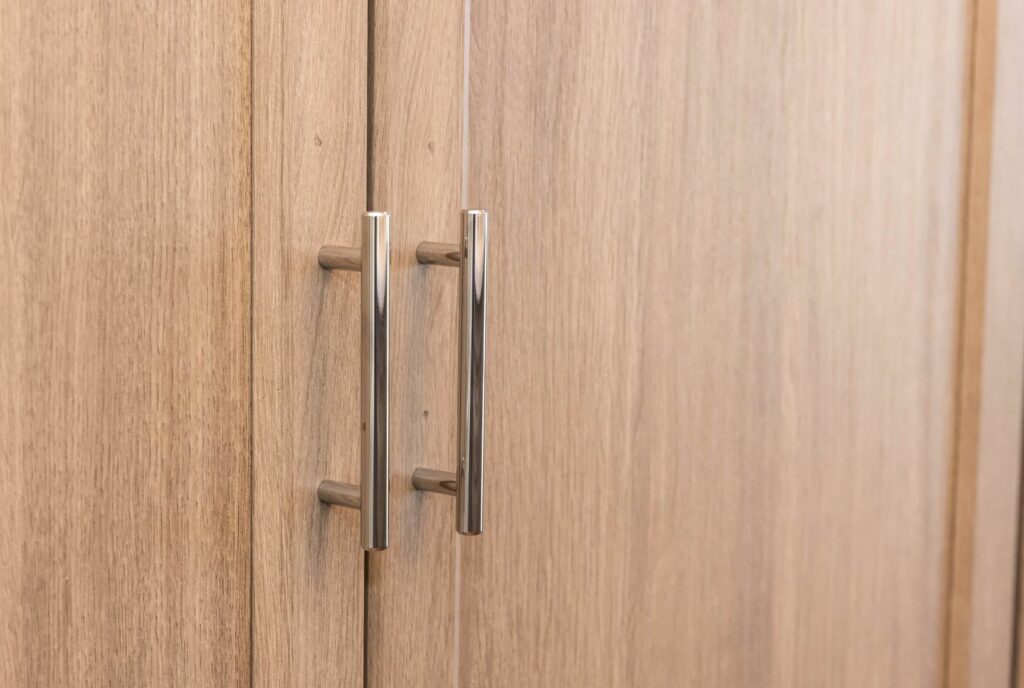 What are your perfect closet colors? To learn more about selecting the right color scheme, please see our related article about this year's trending closet colors or reach out to us for details.
You're always welcome to contact Diplomat Closet Design for professional guidance and advice. We'll help you design closets to suit your home and elevate your lifestyle.
If you live in Chester County in towns such as Berwyn, Devon or Exton, contact us today.