Technology is making our homes more comfortable and convenient. Closets are no exception. Some of the most exciting new home technology sits behind closet doors!
In this article, we'll highlight how technology is driving new trends in closet design. We'll also help you envision how to incorporate these customized storage features into your home.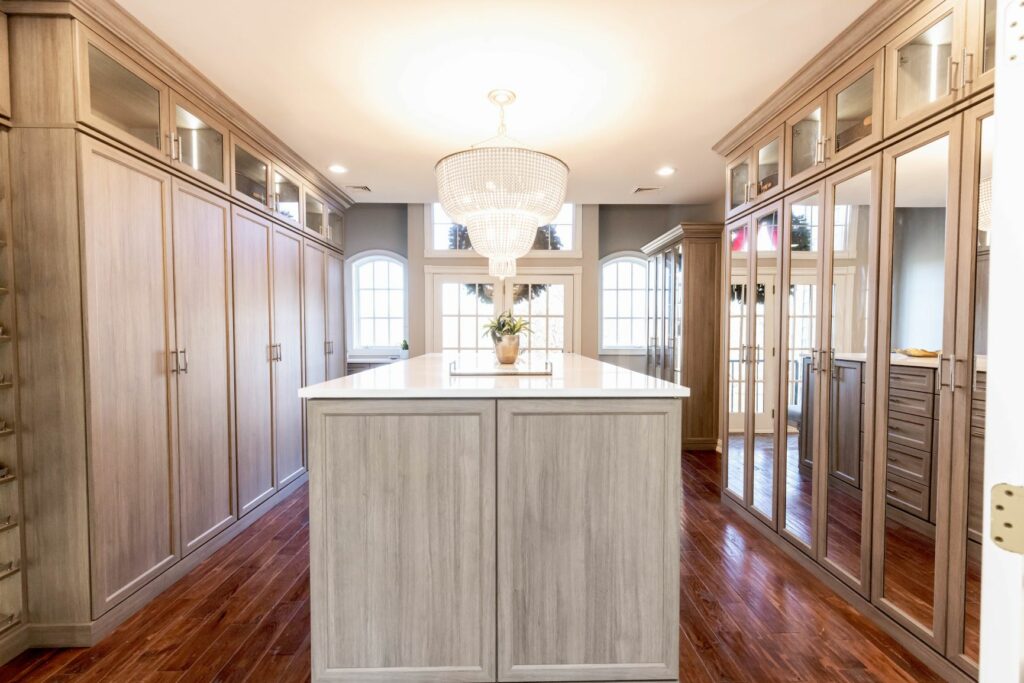 AI-Powered Closets and Pantries
It might sound a little strange to invite artificial intelligence (AI) into your closets. But automation is increasingly a positive force in home design.
Chatbots and touchscreens are reshaping the fashion industry, ultimately affecting what ends up in bedroom closets. Picture someone standing in a high-end clothing store and interacting with a touch screen to select their favorite garments. The chatbot is making helpful suggestions along the way. The person can request color changes, assemble customized outfits, and have it all delivered directly to their home.
Follow the same concept all the way to your home's closets. Imagine organizing all of your clothing, video game systems, hobby supplies, or automotive tools in a wall-mounted touchscreen preloaded with pictures of your options. It's fun and easy to interact with your belongings, plus it's easy to keep track of seasonal and stored items.
Now envision a similar approach to doing your daily meal planning in the kitchen. A chatbot helps you decide what to make for dinner. It keeps track of what's stored inside your kitchen pantry and whether you need to add things to your grocery shopping list.
Any of these features can be built into your closets and pantries. As you design your spaces, consider how to incorporate automation through screens, voice-activated technology, and AI features to make your life easier.
Lights! Camera! Closets!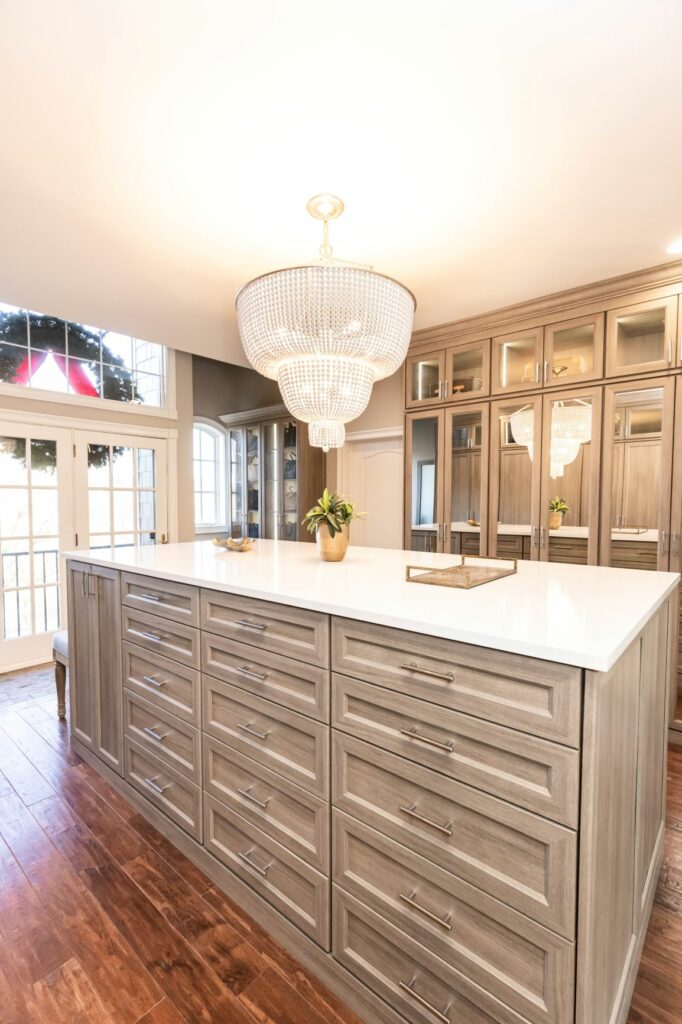 Bedroom closets have been getting bigger and brighter, becoming full-on dressing rooms. Luxurious, well-lit dressing rooms are a trend that's predicted to stay popular well into the future. These room-size closets are cheerful, useful, and impressive on camera.
Go ahead and share your outfits on Instagram. Build a following on TikTok. Create a gallery of glamor shots showing off your jewelry and accessories. It's easy when you have versatile, tech-powered lighting.
Would you enjoy any of these lighting features?
Ring lighting to flood your face with flattering light
Ceiling-level LED light strips to shine light into every corner of your closets
Movable spotlights to highlight certain areas of your space for videos and photos
Smart lights you can program to illuminate and adjust as needed
Color-changing and music-activated lights, just for fun
Tech-Powered Hidden Storage
The average homeowner loses about $2,200 worth of property in a burglary. Does your home have hidden storage to protect your valuables?
Technology offers innovative new ways to keep your property secure. A digital safe hidden in your closet secures your valuables and works with an app or home security system to send alerts if anyone tries to tamper with it. For maximum security, consider installing a digital safe that is fully waterproof and fireproof, which usually costs at least $200 but is worth the investment.
Medications, liquor, money, and documents can be stored in a hidden locker monitored by an electronic security system. Firearms can stay safe in a digital gun cabinet. Keep these items away from children and visitors, locked behind a secret door in one of your closets.
Some things don't need to be locked away, but you'd prefer to keep them out of view. For example, you can store frequently-used electronics in a hidden home office charging system to control cords and clutter while keeping everything fully charged. Talk to a closet designer about creating hidden cabinets, drawers, and nooks with nearby outlets for these items.
Take Your Closet Technology to the Next Level
Ready to upgrade your closets with new innovations? Diplomat Closet Design will help you create an organized and tech-driven space. Connect with us today to discuss your needs.
If you live in Bucks County in towns such as Newtown, New Hope or Doylestown, contact us today.