If luxury were a color, what would it be? Could the right color help your closets feel more luxurious?
To find out, we'll look at an array of sources, including celebrities' closets, opinions from design experts, examples from history, and today's trending closet colors. Keep these factors in mind as you redesign your closets and choose the luxurious color scheme that feels perfect for you.
Cream: The Glamorous Life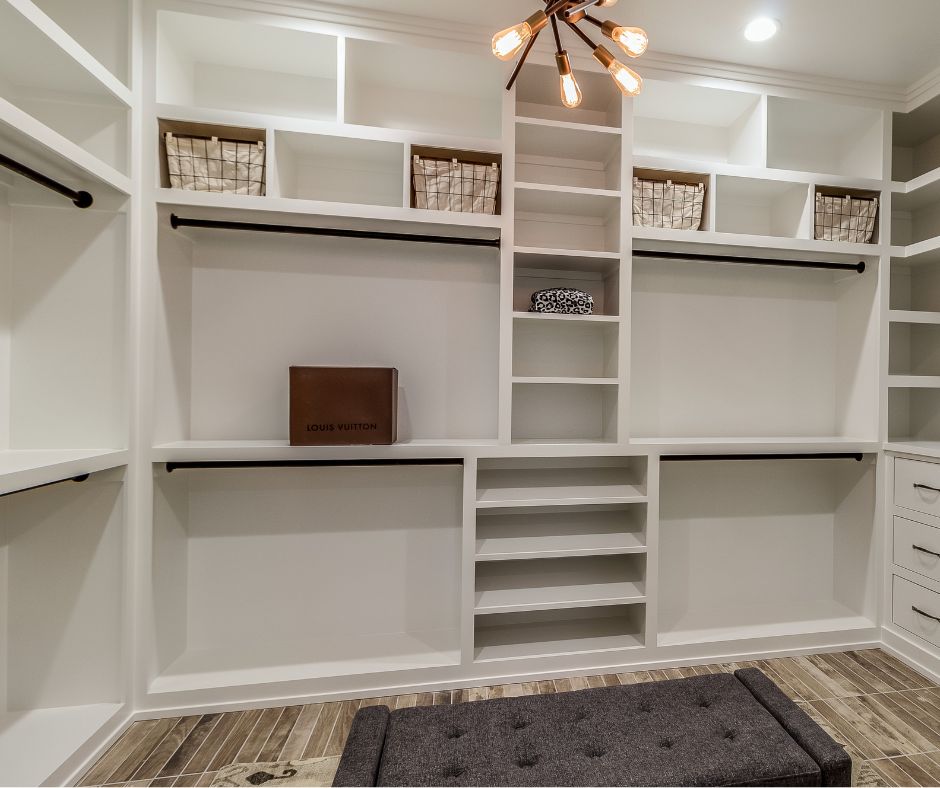 Cream-toned closets are popular among some of the world's biggest celebrities, including Serena Williams, Katherine Heigl, Carrie Underwood, and Oprah Winfrey. A cream closet provides a luxuriously neutral backdrop for your beautiful clothing and accessories, plus it's perfect for trying on outfits and sharing your looks on social media.
Luxurious cream color examples include:
When it's time to choose the hardware and other details for your cream closets, opt for complementary colors to maintain the luxurious feeling. Homes & Gardens gathered feedback from some of the world's top interior designers to recommend 8 colors complementing cream in a home color scheme:
Neutral beige
Classic navy blue
Smoky dark green
Warm clay colors
Rich dark red
Soft pale pink
Black or dark gray
Cream on cream tones
Don't forget the lighting! Ample warm, cream-colored lighting is the secret to making your closet look just as luxurious as any celebrity's closet.
Purple: The Color of Royalty
For some people, the most luxurious color in the world will always be purple. After all, it's the traditional color of royalty and has been incorporated into countless royal flags and garments. It goes by many names, including imperial purple, prestige purple, royal purple, Tyrian purple, and imperial violet.
Its association with royalty comes from its scarcity and high cost throughout most of history. Acquiring blue or purple dyes took elite levels of wealth and labor. During China's Han dynasty circa 220 AD, Han purple was a color reserved for emperors. According to The Smithsonian, the color can also be seen in depictions of China's famous Terracotta Army warriors.
Are you thinking that purple is too bold for your closet color scheme? Keep in mind that there are many shades of purple, from the lightest lilac to the darkest eggplant. HGTV recommends painting light lavender-gray walls for a quiet vibe or deep purple for added drama.
Black and White: Classic Contrast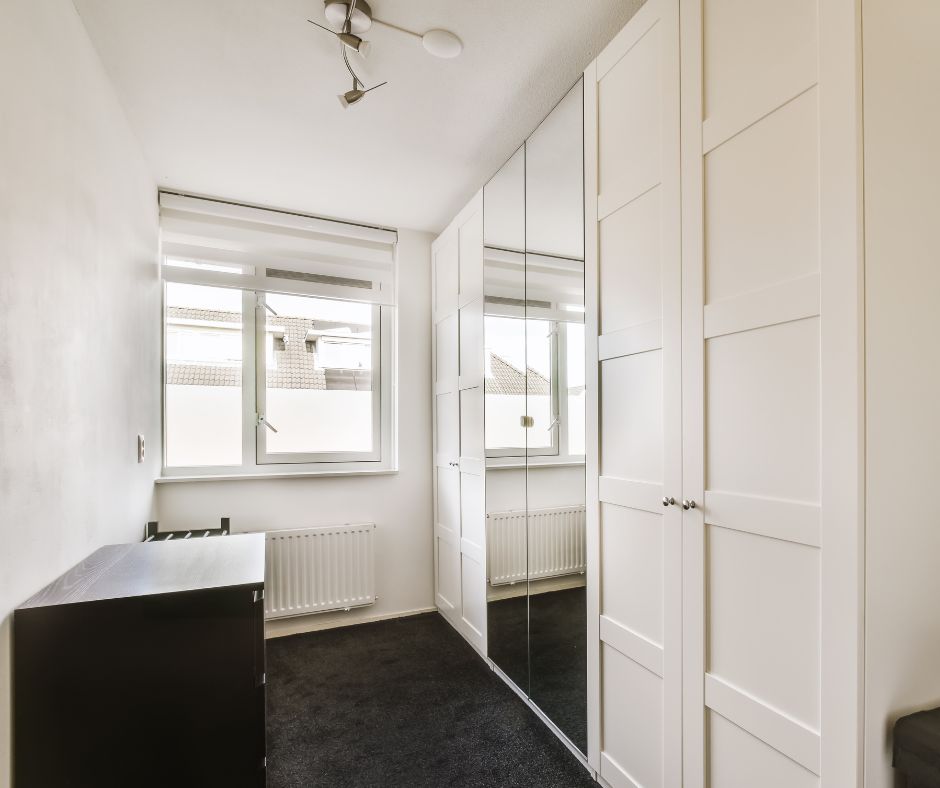 A black-and-white or gray-and-white color scheme always looks crisp and clean in your closet. It's the perfect choice for someone with high-fashion elegance or even a teenager whose room needs a dose of added style.
Not convinced? See for yourself! Here are a few real-world examples of dark-and-light color schemes we've created for our clients:
Gold: Financial Riches and Feng Shui
Gold is a color closely associated with extreme wealth and success. Add gold tones to your closet for an instantly luxurious look.
Jennifer Lopez's closet is drenched in golden curtains and shimmering pillows. She sets off the look with glamorous crystal knobs that send the golden glow glittering across her massive dressing room.
Entertainment guru Andy Cohen has a handsome gold and wood-toned closet with an elegantly masculine aesthetic. Cohen's latest fashion partnership with aptly-named Gilt reinforces his love for rich gold tones in fashion design and home decorating.
Gold doesn't just reflect wealth. It also inspires good health, according to ancient Feng Shui tradition. Having golden colors in your home could help you manifest good fortune, find greater abundance, and strengthen feelings of personal security.
Does Your Closet Need a Fashionable Makeover?
To amp up the luxury of your closets, contact Diplomat Closet Design. We have decades of experience creating some of the world's most lavish closets.
If you live in Delaware County in towns such as Concordville, Media or Wayne, contact us today.