Do you need to display collections, memorabilia, or special treasures? You can be a collector without clutter!
All it takes is some organizing savvy. Here are our top tips for displaying your special items on shelves in your living room, bedroom, kitchen, or practically anywhere else in your home.
Set the Stage for Your Display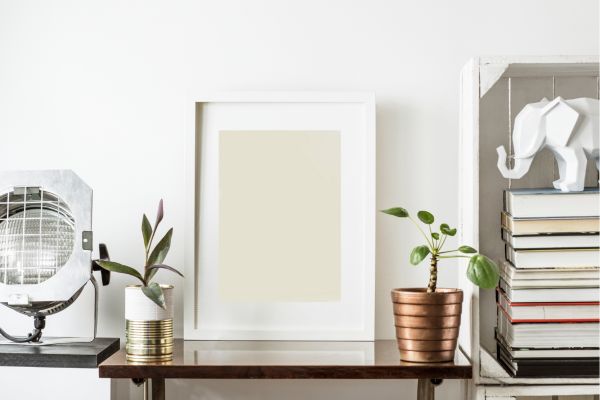 First, establish a neutral backdrop for your collections by painting the display wall white, cream, or beige. When the background is neutral, all the focus stays on your beloved items.
Install sturdy shelves in a simple arrangement that accounts for the heights of your collectibles. A set of tall, ceramic kitchen pitchers will need more space between the shelves than an assortment of small figurines.
Plan for easy cleaning by purchasing cans of compressed air to keep the dust off your shelved collections. A soft microfiber cleaning cloth is also handy for removing daily dust buildup.
Extremely delicate art and antiques may need special cleaning procedures. According to the Conservation Center for Art and Historic Artifacts, natural hair artist brushes are best for carefully removing dust, which should then be vacuumed away.
Gather Into Groups
Next, start grouping objects in meaningful ways so they will seem cohesive on your shelves. Each group of shelved items should have a clear, sensible theme.
For example, if you collect vintage toys, choose a selection of toys from the same era with similar colors for an individual shelf. Rotate your collection periodically to freshen it up and enjoy seeing more of your vintage valuables.
Sports memorabilia may need custom-built shelves and cases to display it to maximum effect. Group similar items by sport, team, or theme. Avoid the urge to cram too much onto a shelf because these items tend to look best with some breathing room around them. You can also add to your sports display with tastefully framed sports posters and quotes.
In the kitchen, it's a good idea to keep fragile collectibles, like dishware and china, up high and out of the daily chaos of life. Consider arranging your shelved collection above a doorway or along the tops of your kitchen cabinets.
The bedroom is a great spot to display a group of fashionable hats, shoes, or watches. Make it fun and functional by keeping these accessories within easy reach, meaning shelves should be no higher than 6 feet from the floor.
Not every collection should be displayed on long horizontal shelves. If you have numerous similar items, like basketballs, books, dolls, or wine bottles, they'll look stylish on individual small shelves stacked into a tall vertical column. Consider a wide variety of shelving formations before settling on your final arrangement.
Install Shelf Stands and Lighting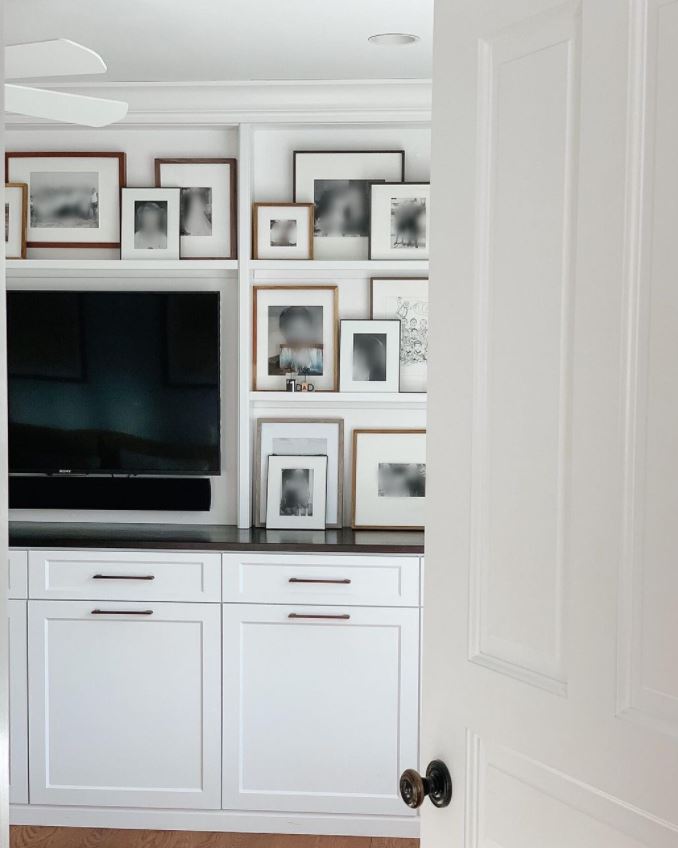 Why do museum collections look so much better than home collections? It's all in the details. Your collection deserves museum-quality display features.
Recreate this refined look at home by investing in features like:
Custom display stands to hold your objects upright
Clips and holders to prevent things from falling over
Clear or shelf-colored boxes to feature items at various heights
Tiny wires to position objects in unexpected ways
Specially-designed velvet/fabric cushions
Spotlights directed at individual items
Group items together using other objects that make sense with the collection. A set of collectible spoons can be displayed on end in a kitchen cup or vase. Your shells from past vacations might look beautiful spread out in trays of beach sand on your shelves.
Shelving variety gives your collection a high-end designer's touch. Consider wall-mounting certain items above and near your shelves to expand the collection and prevent it from looking too boxy. Hang something from the ceiling on hooks or wall-mount an oversized object to create a free-floating look. The possibilities are endless.
We Help You Shelve Your Collections and Memorabilia
For more help with organizing your collections, connect with Diplomat Closet Design. We have decades of experience creating customized displays for a wide variety of housewares, accessories, memorabilia, and more. Let's create a stunningly stylish display!
If you live in Montgomery County in towns such as Blue Bell, King of Prussia or Plymouth Meeting, contact us today.