Here in Chester County, Pa., we have some of the most beautiful and historic homes on the eastern seaboard. 
So when it's time to create a custom closet, it's important to consider the quality and expertise your closet designer provides.
The right company can design and install a high-quality custom closet that suits you perfectly. But if you make a mistake and go with the wrong company, you could find yourself unhappy with your closet and spending extra time and money to redo it.
Here are some tips for choosing a custom closet designer in the Chesco area, one who can deliver a closet you'll love for years to come:
Start With Local Searching
If you're like most people, you'll start your search with a bit of online sleuthing. In fact, 46 percent of all Google searches are seeking local information, and 88 percent of people who search for a local business make contact within 24 hours.
As you search, check out each company's website and online reputation. Look for professional websites with clear contact information that confirms they are located right here in the Chester County area. This prevents you from accidentally contracting with a place that isn't a true local Pennsylvania company.
Online reviews and testimonials can give you a deeper look into the company's customer satisfaction and the details of how they operate. Look for opinions about important factors like price, quality, trust and customer service.
Ask to See Their Portfolio
Any reputable closet design company should offer a public photo gallery or online portfolio that showcases their work. Flip through the photos and see what strikes your fancy. Does their work look high quality and well suited to the homes in the photos?
It's perfectly acceptable to request some customer referrals from a company you're considering. Any professional closet designer should have a treasure trove of happy customers who are open to recommending them to others.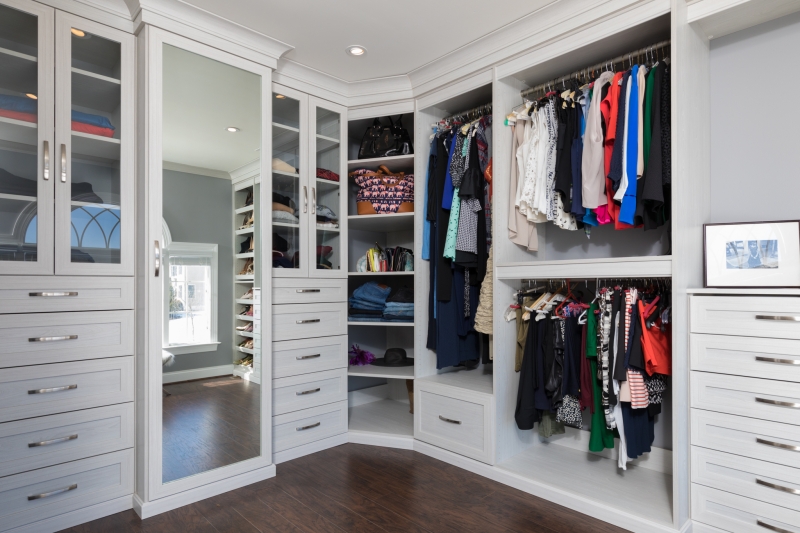 Consider Their Years of Experience
This is the type of purchase where experience really matters. Custom closets require a high level of handcrafting and attention to detail. Does the company have the experience to handle your project?
Here are some issues to consider:
How long have they been in business?
Are they a Pennsylvania closet crafter with a background in local architecture?
Do they have experience with your particular style of home?
Do they employ designers on staff? Woodworkers? Installers?
Are they licensed and insured?
How do they handle customer service and any issues that might arise?
Evaluate Their Quality
Ask about their design process and whether they use the best practices in the industry. 
It's also important to ask about the level of quality they offer in their materials, hardware and other closet building materials. Describe the style and type of materials you're hoping to use.
If you prefer to use products that are made in the USA or here in Pennsylvania, ask them about it right up front. Any good closet designer should be well prepared for these requests and have plenty of local options for you to consider.
Also, don't forget to ask questions about the quality of the installation. Do they use their own employees, or will they subcontract out the work? Will your custom closet be pre-assembled or built right on-site at your home? 
These details matter in terms of delivering the highest quality custom closet possible.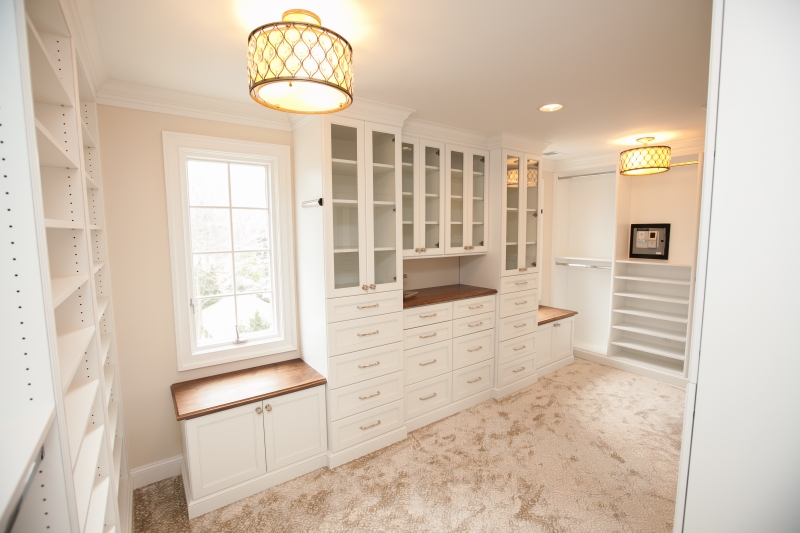 Give Priority to Custom Crafters
Finally, as you narrow down your search, we'd encourage you to give priority to Pennsylvania closet crafters who have the expertise to make every job a custom job. Your home is a special place and your closets should be specially designed to suit you.
At Diplomat Closet Design, each custom closet we design is matched perfectly to its owner. We are a family-owned local company that places a high value on customer service. 
Reach out to us today for a custom closet consultation right here in Chester County, Pa.