Almost half of all U.S. garages desperately need makeovers. A survey found that 47% of homeowners can't even park in their garages due to clutter!
American garages are messy, disorganized, and full of old and broken belongings. Homeowners consistently rank their garages among the most disorganized places in their homes.
Here's the good news: It doesn't have to be this way. Anyone can give their garage a complete makeover and dramatically improve its storage potential. Imagine walking into a completely remodeled garage where everything feels fresh and stays perfectly in place.
In this guide, we'll provide remodeling tips for builders, designers, and homeowners who are upgrading garages. Whether you're starting from scratch with a new home or improving the garage in an existing home, these tips will make the process easy and give impressive results.
Makeover Magic: Garage Organizing Systems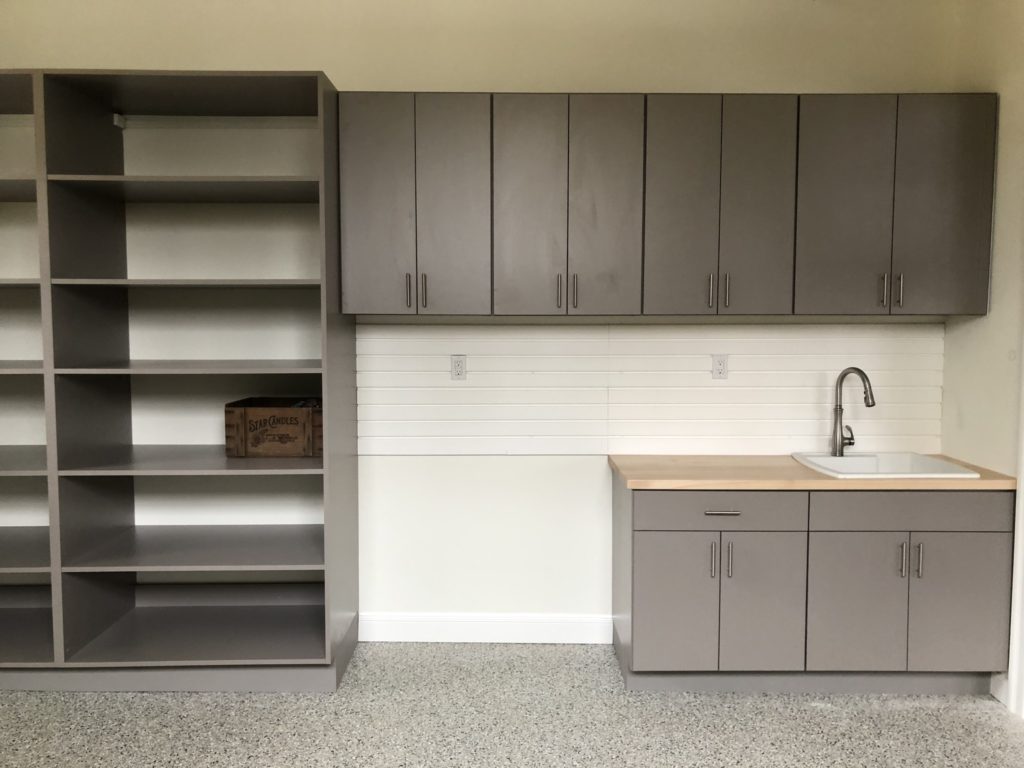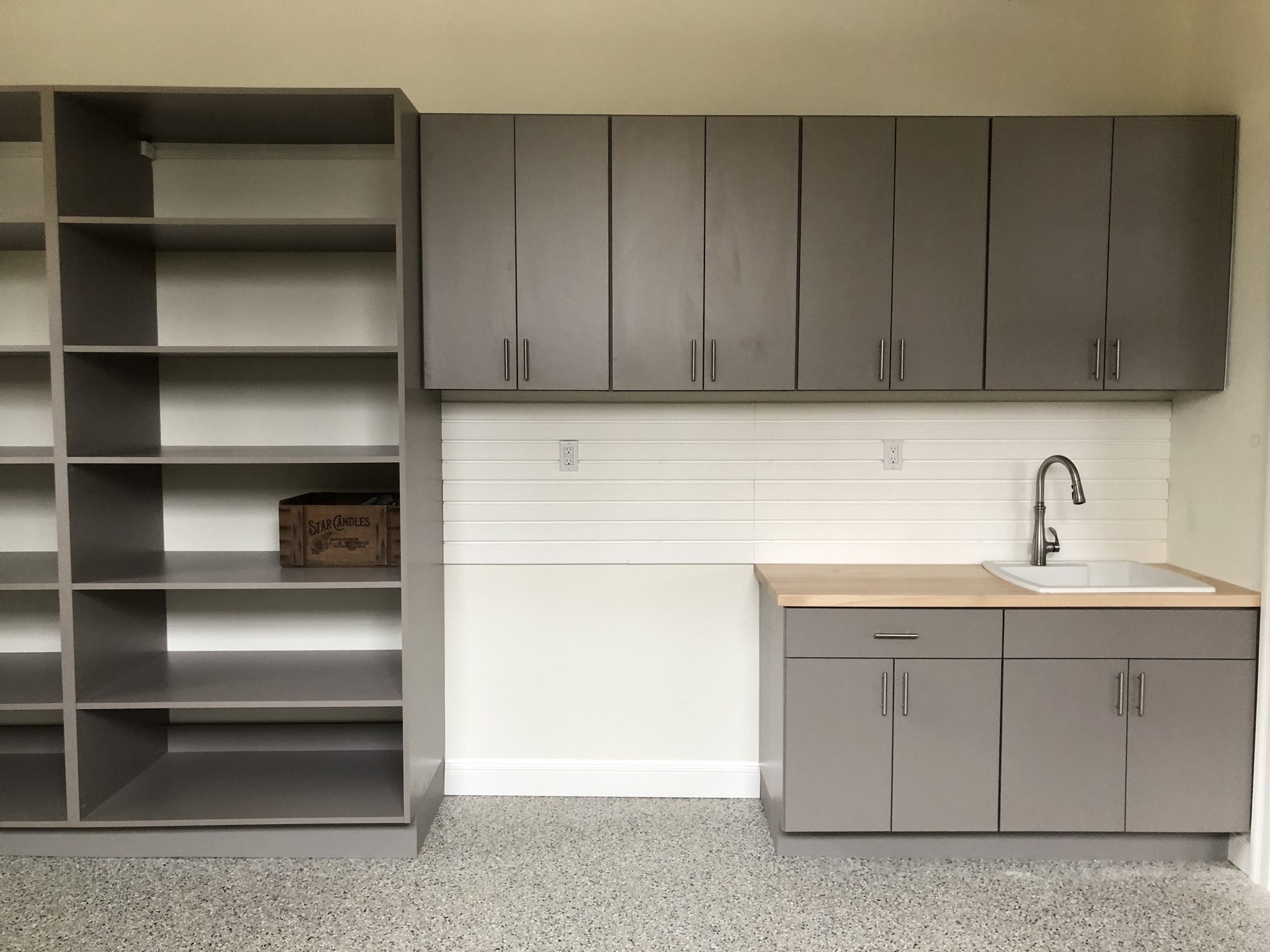 The best way to make an instant impact on any garage is to start by adding a built-in garage storage system. These functional, customizable wall-mounted systems can whip garages into shape with an array of smart storage features.
Bulky item storage
Cabinets
Ceiling storage
Closets
Corner shelves
Clamps and clips
Locking storage for valuables
Open shelving
Pegboards with hardware
Rolling storage bins
Slide-out drawers
Spring-action hooks
Tool racks
Trash/recycling storage
Installing a custom garage organizing system is more than just a smart organizing hack. It's now a full-on nationwide trend. A U.S. market growth study found that custom garage organizing systems are in high demand among homeowners and the trend is predicted to continue at least through 2026.
Change the Hardware, Change the Habits
Even small changes to the garage's built-in storage features can have a huge impact on keeping a clutter-free garage. Give plenty of attention to the little details like hardware and hangers because they encourage your entire family to maintain the day-to-day organization.
For example, a line of wall-mounted spring-action tool holders can organize an entire garage's worth of lawn and garden tools. Each item has a spring-loaded clasp: shovels, rakes, clippers, brooms, trimmers, and so forth. When you're done gardening, the garage stays tidy.
The same goes for sports equipment. A large wire bin holds soccer balls and basketballs. A clamp holds hockey sticks. Kids can even have lockers in the garage for uniforms, shoes, and everything else they need for their outdoor activities.
Also, give a little extra thought to storing flammable materials, poisonous chemicals, and valuable items. Keep it all in a special cabinet fitted with a locking mechanism for extra safety.
Give the Garage the Respect it Deserves
The modern garage doesn't have to look like a mechanic's shop, gritty and industrial. A garage can be just as stylish as any other room in the home – and you'll probably enjoy it much more when it feels warm, inviting, and personalized.
Consider upgrading the entire garage with sleek melamine storage shelves and cabinets in crisp white or with a rich wood-like look. Choose finish options that match the overall decor of your home or select a bold, contrasting look that gives the garage its own unique vibe.
Some homeowners enjoy turning their garages into upscale auto showrooms or motorcycle havens in honor of their gearhead heritage. Cycling fanatics love having a ceiling full of mounted bikes, plus a repair station that makes it easy to keep their ride in top performance condition.
The possibilities are endless when you view the garage as more than just a big, empty box to pack full of stuff. Here are some ideas to help you brainstorm creative options for your garage upgrade.
Pet-friendly Paradise
Anyone with a dog would love to have a place to wipe dirty paws, bathe the pooch, and keep all the pet care products corralled in one place. Install a fully-plumbed pet washing station with a cabinet for all the bathing products. An outlet makes it possible to blow-dry your pet and keep moisture out of the house. Include a utility sink and towel rack so humans can clean up too!
Painter's Workstation
If someone in the home is a professional or hobbyist painter, this is the perfect opportunity to install a safe, well-ventilated space for painting projects. At a minimum, they'll need a storage cabinet, a work surface, cabinet or door enclosure, ventilation piping, and bright lighting.
Gardening/Growing Area
Gardeners need a home base to repot plants and provide their loving care for indoor and outdoor greenery. The garage is a good spot for a potting bench or even a small-size greenhouse/grow light setup for starting seeds. It helps to have a utility sink nearby for dirty hands.
Auto or Bike Maintenance Station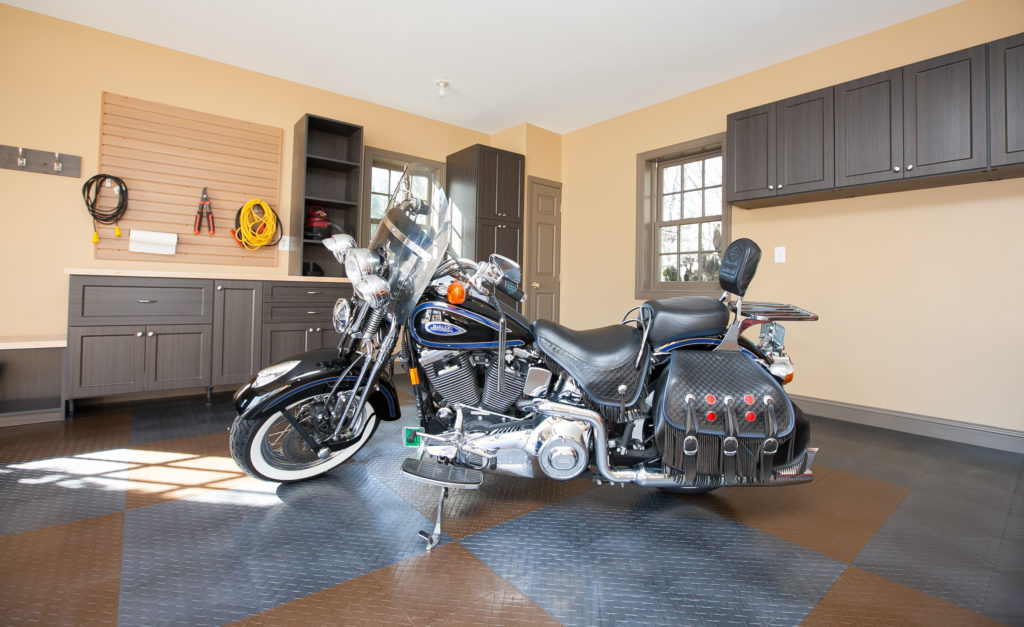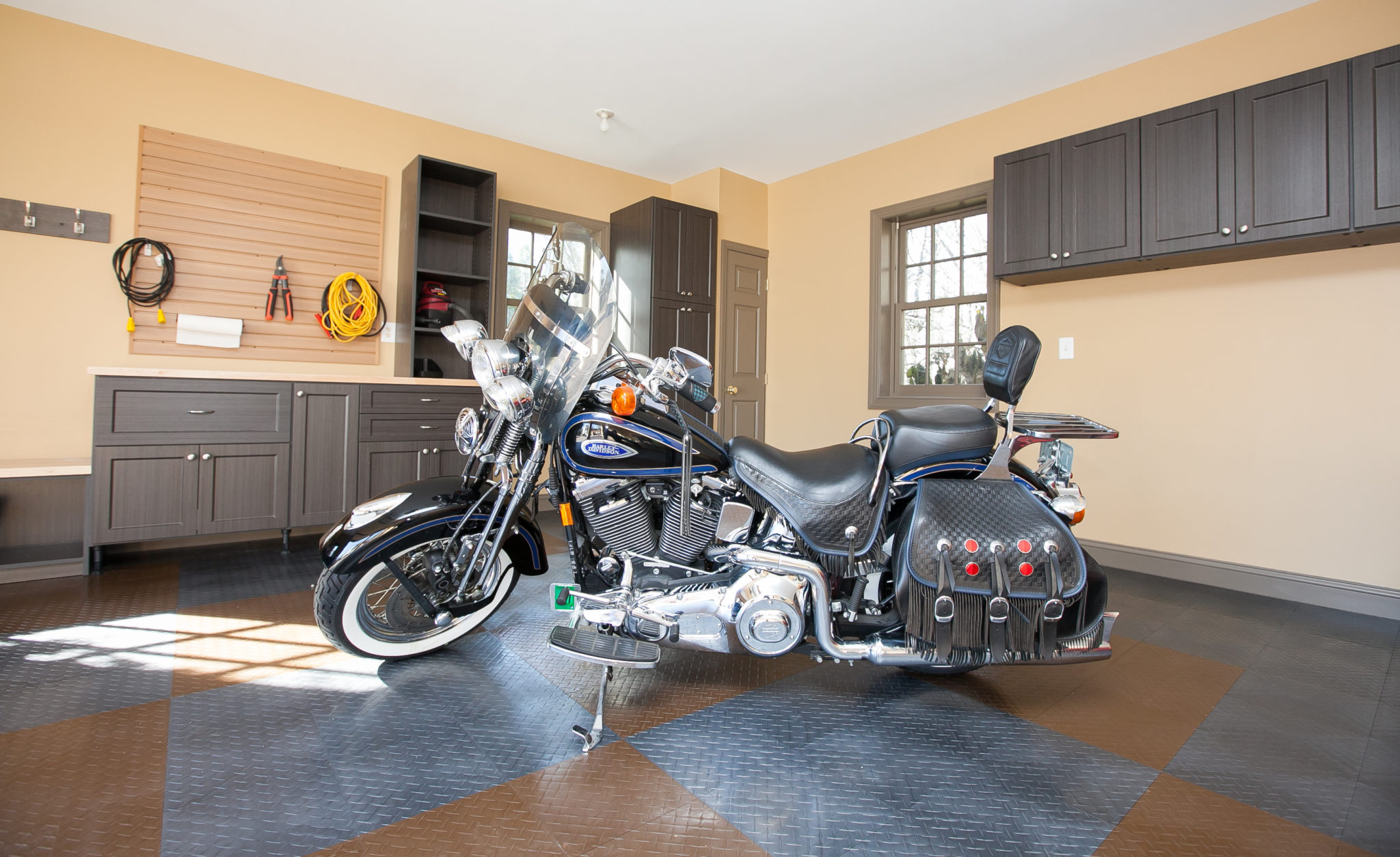 For easy vehicle repairs, the garage needs a custom auto maintenance station. Include bright lighting, a rolling floor seat, storage bins and cabinets, and lots of storage for all the tools and hardware that comes with owning a car, motorcycle, bike, ATV, or anything else with wheels. Install tough, tread-style flooring for good grip and just for fun, add your favorite logo to the wall.
Handyman's Haven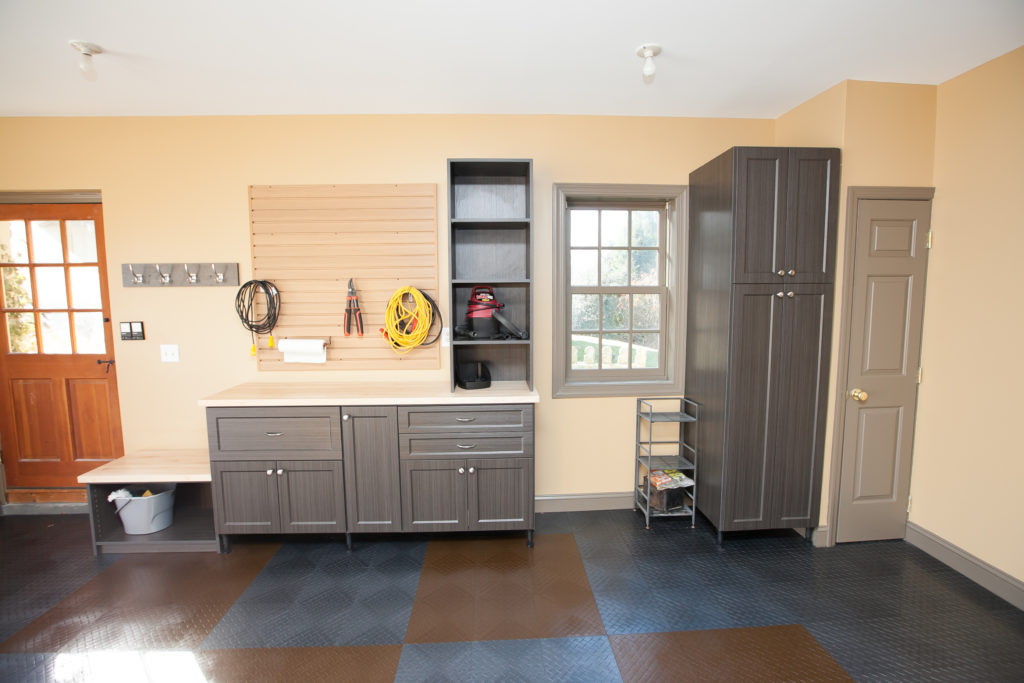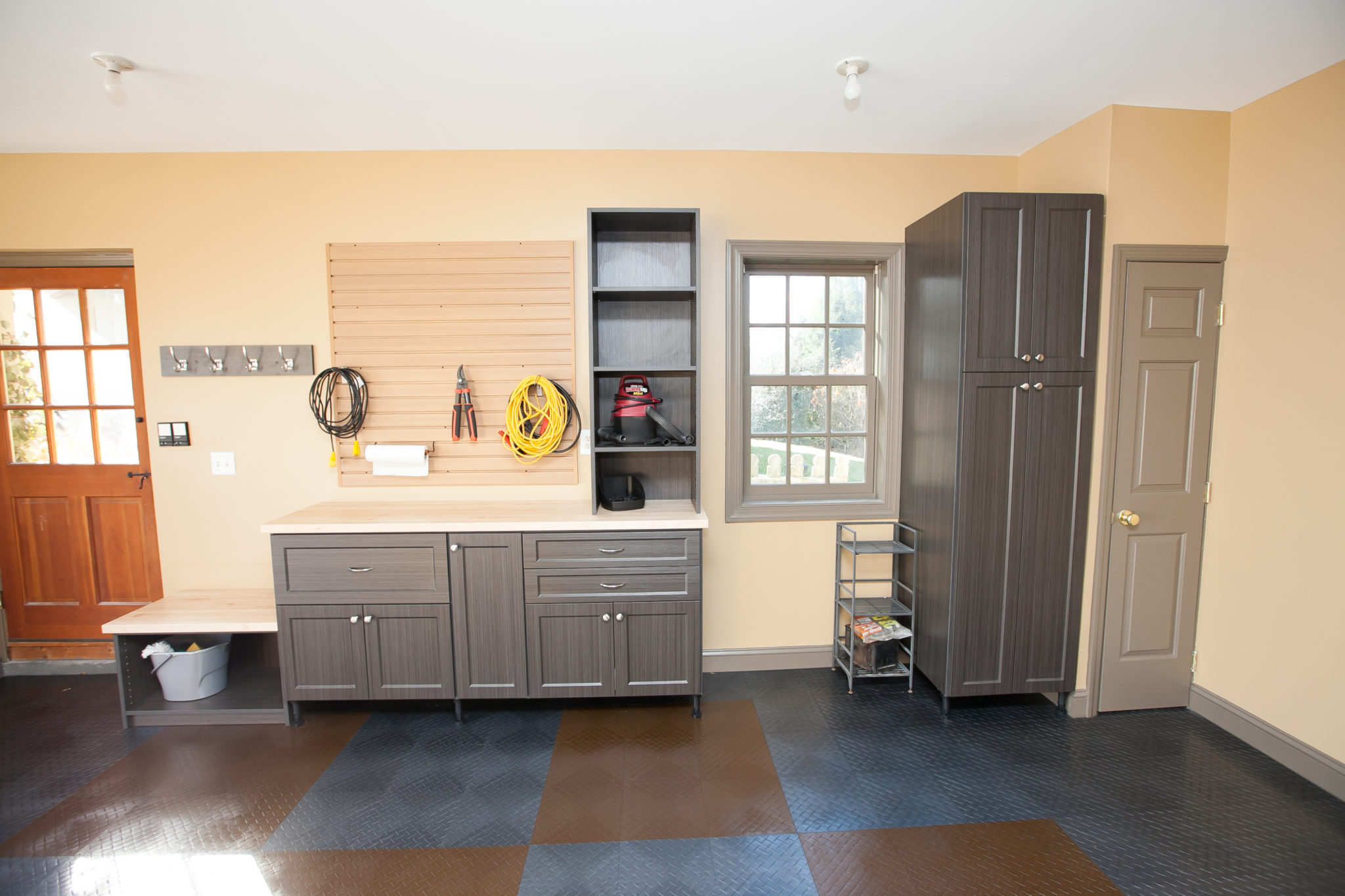 Establish an area of the garage that's just for household repairs and storage. Install flexible lighting, a large worktop, comfortable seating, and plenty of storage for all the nuts, bolts, and everything else. A workstation like this takes the hassle out of home repairs!
How to Accomplish a Complete Garage Makeover
When you need a complete garage makeover, Diplomat Closet Design brings quality craftsmanship and expert insight to the process. Reach out to Diplomat Closet Design for a consultation about upgrading a garage and turning it into the best room in the house.
If you live in Delaware County in towns such as Bryn Mawr, Chester Heights, Glen Mills or Villanova, contact us today.