Are you making over a walk-in closet? Good news: You're living the dream. Poor storage space is the #1 pet peeve of 67% of U.S. homeowners.
It's not just that people don't have enough storage space; it's that they aren't using it wisely. HGTV's home design expert Hilary Farr, who stars in "Love it or List it," says the biggest problem with most people's closets isn't the actual square footage, but the inability to "see what you are storing." It's a design problem.
Let's make sure your walk-in closet makeover maximizes the use of the space and allows you to store your belongings with ease. Here are some things to consider.
1- What's the Shape and Size?
Even a very small walk-in closet can be extremely useful if it's well-designed. What matters most is taking the shape into consideration as you brainstorm how to make the best use of the space.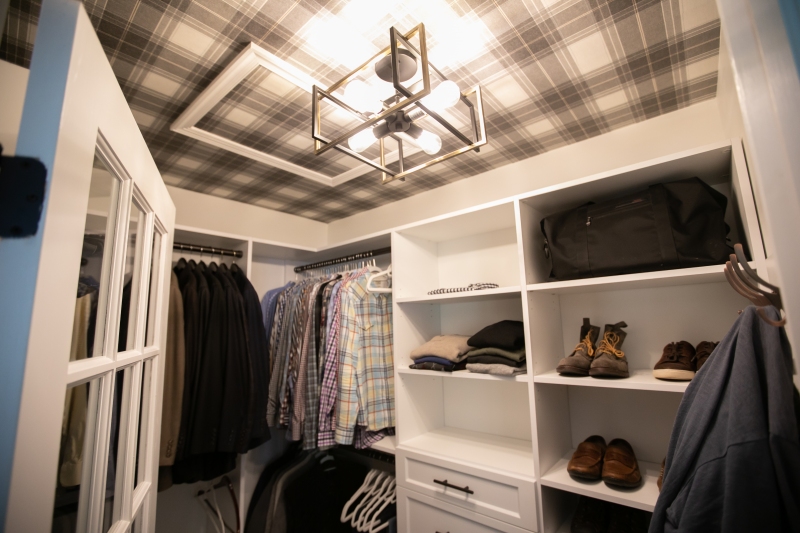 How tall are the ceilings? Could you add some high shelves for infrequently-used items? Are there any corner nooks for bonus storage? Is there space above or behind the door?
Work with a custom closet designer to map out the space, down to the smallest detail. Try to think in three dimensions and consider multiple types of storage, like shelves, cabinets, rods, hooks, drawers, and specially-designed holders.
2- How Will the Closet Be Used?
No matter how well-designed a closet is, it won't be useful if it's not tailored to you. Each person has their own ways of storing and organizing things.
Make a list of everything that needs to fit inside the closet. Take note of the actual dimensions of items, especially if they are bulky or oddly shaped. Prioritize the list and focus on keeping the most-used items within easiest reach.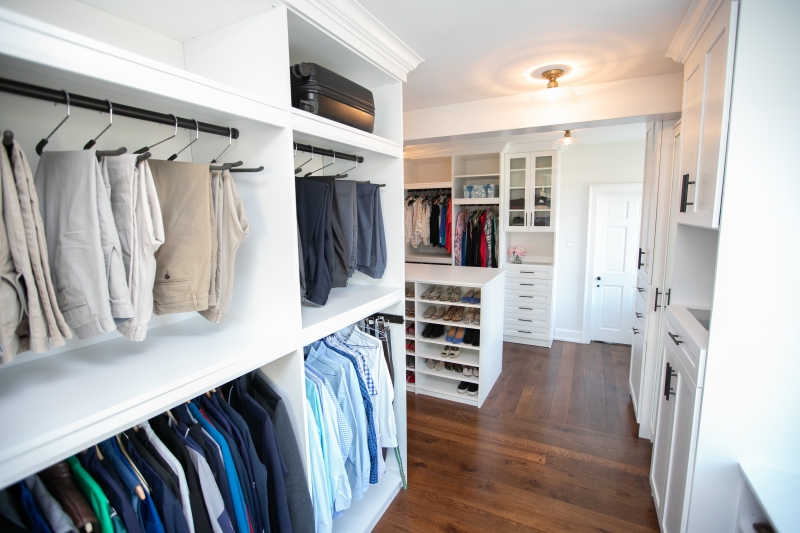 Remember, you should plan to keep everything up off the floor. Imagine any magazine-quality closet, where things are almost never stashed in the walking area. Everything is tucked away, preventing clutter.
3- What Kind of Style Should it Have?
Stylish custom closets blend seamlessly into the overall decor of your home. Entering the closet feels like entering an actual custom-designed room that has well-chosen finishes, hardware, and unique touches.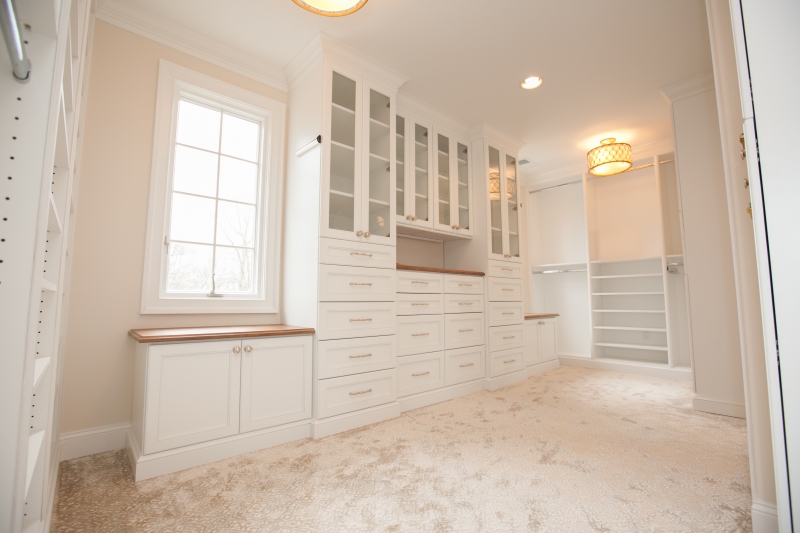 Take some time to think about how you can incorporate the closet's look into your home. Decide whether it should exactly match the other rooms, or stand out on its own as an individual and personal space.
Should the walls be white, dark wood, or colorful? Do you need to match the baseboards and trim? What type of floor should it have? As you answer these questions, you'll be able to make decisions about the details of the room and move forward with your design.
4- Will I Enjoy the Space?
All other considerations aside, a freshly-designed walk-in closet should simply make you feel happy. So take a moment to ask yourself a few more key questions:
What would help me love using this closet?
What would make me hate using this closet?
What do I want to see each time I open it?
That last question is very important. Closets aren't just about all the things we tuck away, unseen behind doors and drawers. They're also about what we see.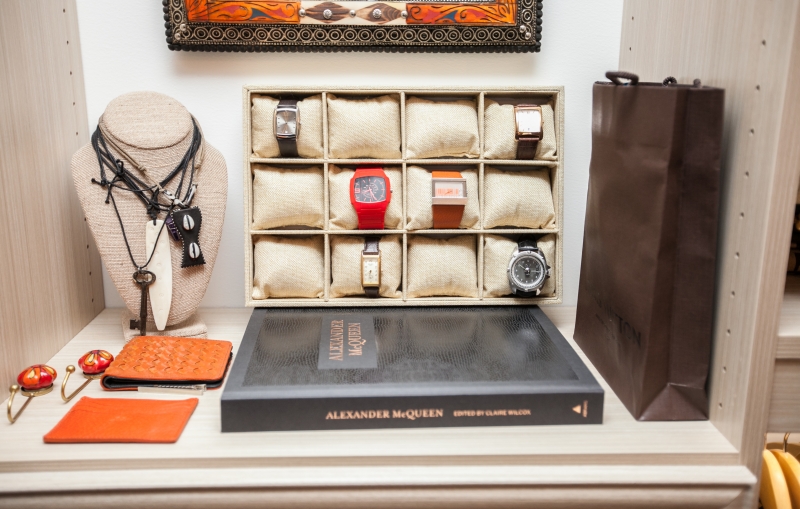 Consider what you want to keep within daily view. Perhaps you'd like to see a neat row of shoes. Maybe you need space for a bright bouquet of flowers. Give yourself permission to make it pretty, and you'll enjoy the closet every day for many years to come.
Let's Start a Walk-in Closet Makeover
If you're ready to start a new makeover and create custom closets, connect with Diplomat Closet Design. Our design experts can help you think through all the details and plan the perfect walk-in closet for you and your family.
Although our facility is based in West Chester, PA, we are pleased to travel to your home for a complimentary design consultation. We frequently travel to homes in Chadds Ford, Kennett Square, Malvern, Exton, Downingtown, Wayne, Devon, King of Prussia, the entire Main Line and more. Contact us today for your custom closet organization solution!