Organized master closets are a must-have for every on-the-go homeowner and anyone looking to increase the resale potential of their home in the future. Custom master closets can be designed as practical storage spaces or lavish dressing rooms as well as anything in between…they can satisfy the need for both function and form by giving everything its proper place and by serving as a serene and orderly enclave that reflects your taste and even showcases treasured pieces of jewelry, shoes, purses, and any other accessory you can imagine.
Have you been feeling like you need a bit more from your closet? Maybe you want it to look more polished and organized? Maybe you've been wondering if the space could be expanded or even reconfigured. Has the time come to finally rid yourself of that heinous wire shelving?
In the interest of getting your wheels turning, we've pulled together what we think are 5 of the most inspirational celebrity closets we've seen lately. Take a look through our list below and as you dream of what could be, remember -our designers can work with you to turn anything you dream into reality.
Mariah Carey
Mariah Carey's closet is designed so that all of her clothes and every single one of her over 100 pair of stilettos are not just stored – they are on display. It has the look and feel of a high end boutique…and it's feminine and gorgeous.
See More
http://www.yurnitmagazine.com/fashion-news/c0054/the-most-insane-celebrity-closets
http://www.lifebuzz.com/celebrity-closets/3/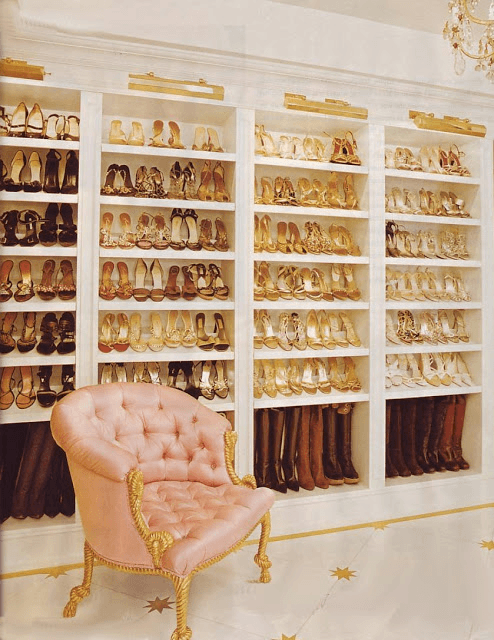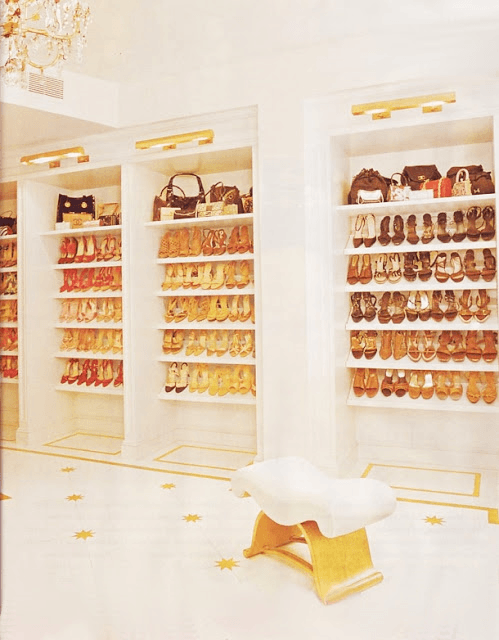 ---
Giuliana Rancic
Giuliana Rancic gets paid to look perfectly put together as she critiques celebrity fashion for the E Channel. Her 200 square foot closet sports a marble topped island and is completely stocked with everything she needs right at her fingertips, allowing her to be ready to go in minutes.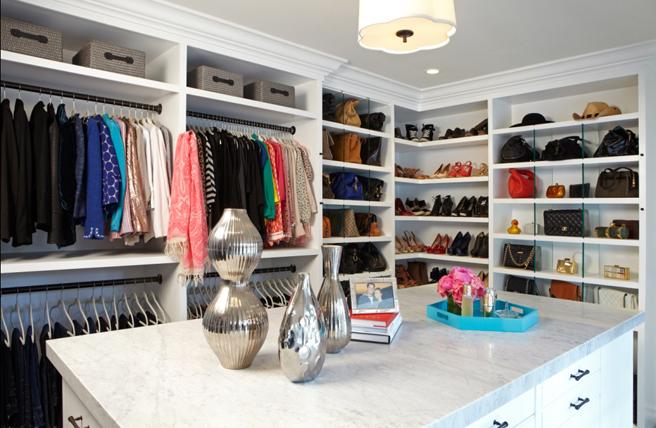 ---
Nate Berkus
Nate Berkus' shoe closet serve as a reminder to you that you don't have to leave your shoes piled in the middle of the floor or by the front door. There is a better way.
http://www.elledecor.com/celebrity-style/celebrity-homes/g2355/celebrity-closets-66414/?slide=19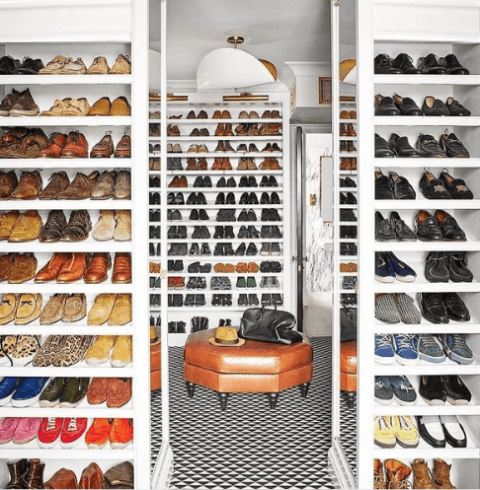 ---
Tom & Giselle
Notice the antique crystal chandelier, marble counter tops, and custom made cabinetry in Giselle's walk in closet … the lovely window allows for natural light during the day and makes the room seem very spacious (especially for a closet!).
Read More
http://images.huffingtonpost.com/2016-03-28-1459193743-4006957-3celebrityclosets06.jpg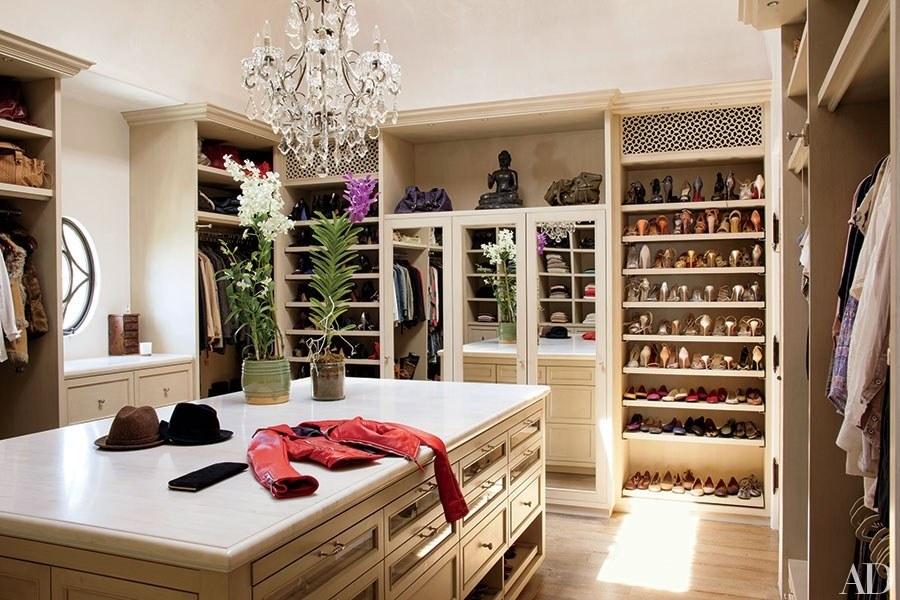 ---
Christina Aguilera
Last but definitely not least, Christina's two closets perfectly reflect her personality. The walls are painted bright pink. Whimsical pops of fluffy pink fur and feathers along with a leopard print rug complete the theme. The first closet is for – you guessed it – shoes. Christina is uber organized. Her 'shoe wall' is grouped by designer –YSL, Louboutin, McQueen, etc. Boots are stored up top and are easy to reach with the adorable and functional ladder. In the second closet, there are zones for jackets, jeans, sweaters, coats, shirts, skirts and jewelry.
Read More
https://www.pinterest.com/source/style.people.com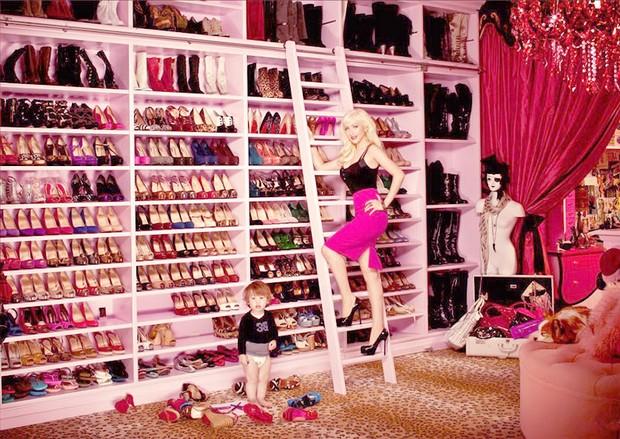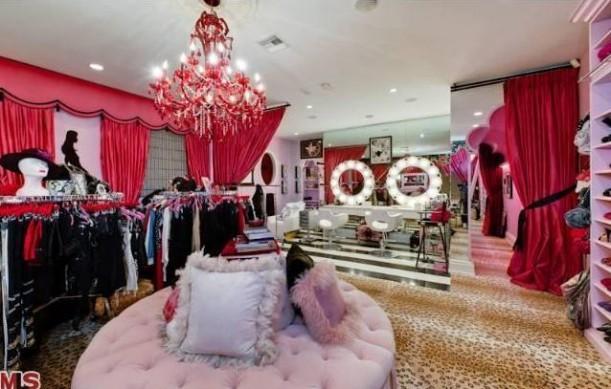 ---
At Diplomat Closet, our designers are uniquely creative and knowledgeable…and they listen. We enjoy the collaborative process of meeting with you, the customer, to design an innovative product that we will build with intention and purpose. All of our design consultations are FREE. We know that your time is valuable. We will be efficient and work to understand the details that are pertinent to your specific needs and budget.
So that you can visualize what your newly organized area will look like, we'll provide detailed 2D and 3D renderings of each space.
Over the past five years, Diplomat Closet Design has evolved into one of the premiere manufacturers of custom closets and built-in cabinetry in Southeastern Pennsylvania, Delaware and all shore points.
We proudly employ experienced machine operators, shop hands, and skilled carpenters. We will design, build, and install your closet system to your exact specifications. Your experience with us will be a professional one from start to finish. Additionally, our highly skilled carpenters allow us to take on projects anywhere in your home – that's right…despite our name; we are even more than closets.
Visit us at www.diplomatclosetdesign.com. Make yourself at home and wander around. Our gallery features examples of work we have designed, built, and installed in the last 5 years. While on our website, you can also click on the FAQ tab where you'll find answers to general questions about things like price as well as what materials we will use to construct your system. We'd love to hear from you – give us a call during business hours at 610-431-3500 to set up an appointment for us to come out FREE of charge and talk about what you have in mind, or submit your contact information and we'll call you. We're happy to answer your questions over the phone if they can be answered without us seeing you and your space in person.
Our process is straightforward: We listen, we design, we manufacture and install.
Our mission statement clearly identifies the three core values we have learned to focus on whether we are in the office or a customer's home: to communicate clearly and openly, act respectfully and with compassion, and remain humble.