Once upon a time, the kitchen pantry was a free-standing piece of furniture and often the only workspace in the kitchen. In the early 1900's, the Hoosier Manufacturing Company of Indiana developed what came to be known as the Hoosier Cabinet. It was proudly billed as 'pantry and kitchen in one' since it provided both the ease of storage as well as the kitchen's workspace.
The popularity of the Hoosier and many knockoffs eventually contributed to its obsolescence due to a gradual shift towards more cabinetry and work spaces in the American kitchen. Today an original Hoosier cabinet is a collectible and also widely reproduced.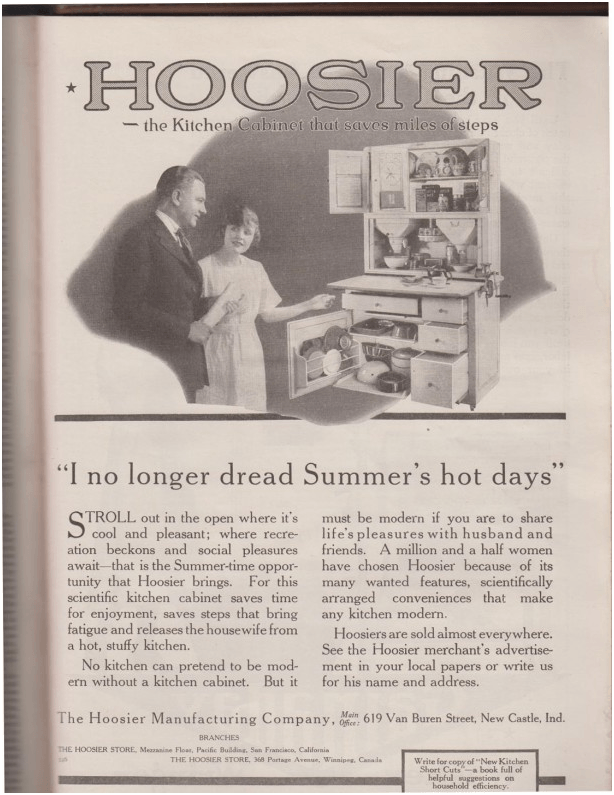 If you're considering a free-standing pantry piece, large custom pantry room, or clever pull-outs to make use of a small nook or corner, you've come to the right place.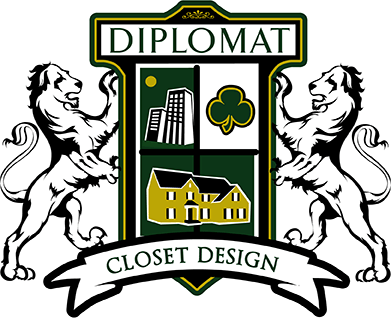 Fast forward to 2016 and pantries have come a long way.
They are once again becoming an indispensable feature in well-appointed modern kitchens, but in a way that Mr. Hoosier and the average housewife couldn't have imagined back in the 1900's.
Today's homes favor an open floor plan. The kitchen is no longer a small room walled off on 3 sides.
In her expertkitchensdesigns.com blog, Sandra Bannock points out that this wildly popular open floor plan by definition calls for fewer walls, which in turn means less wall space on which to hang cabinets.
Also gone are the days of the 'pantry' housing the washer and dryer in a just-barely-big-enough closet right off of the kitchen so (usually) mom didn't have to go too far to keep up with the laundry and meal prep.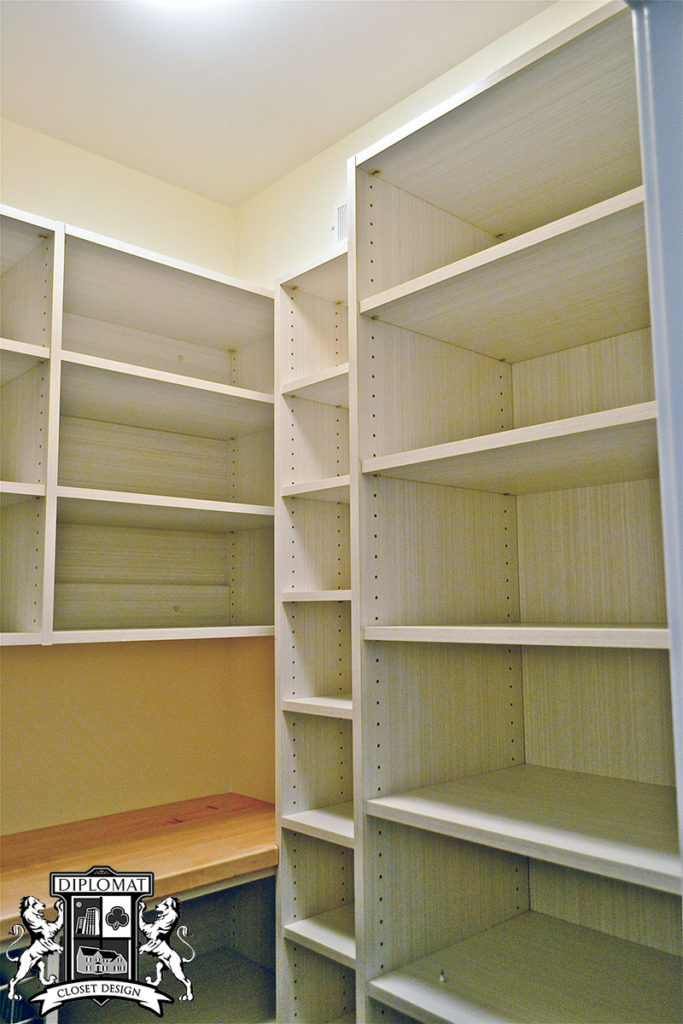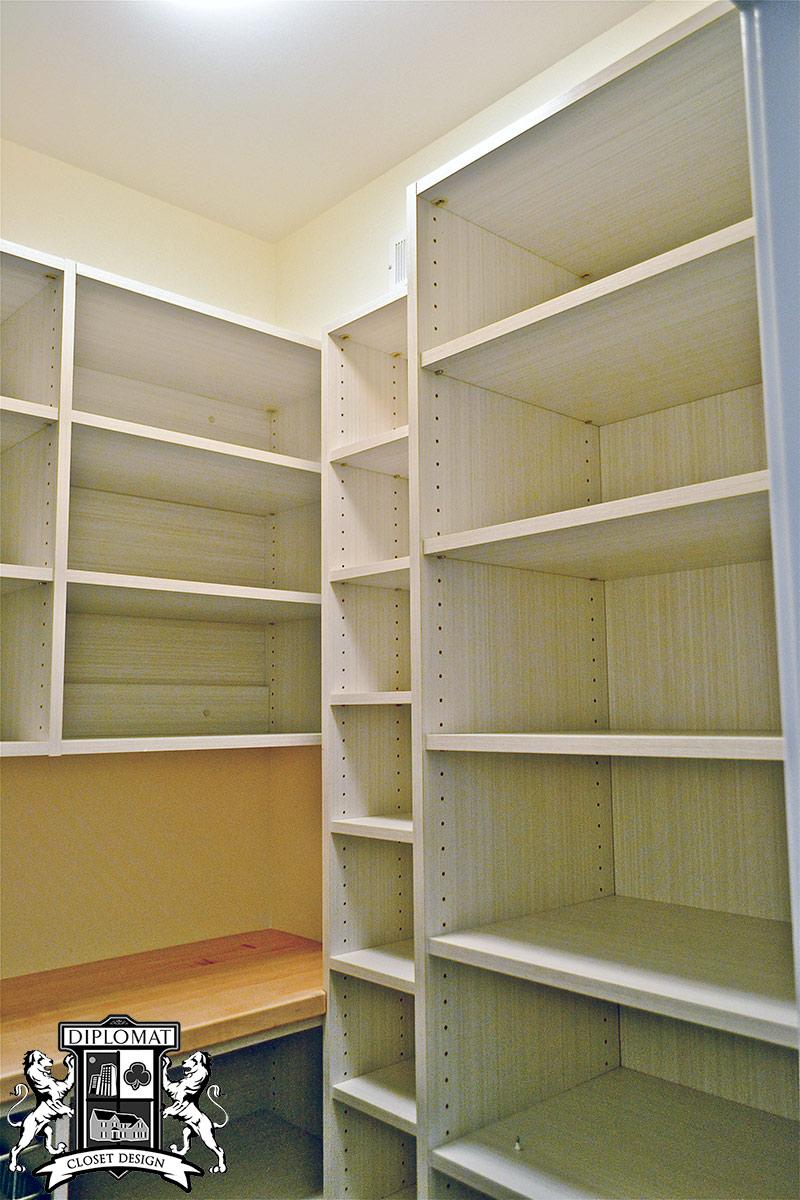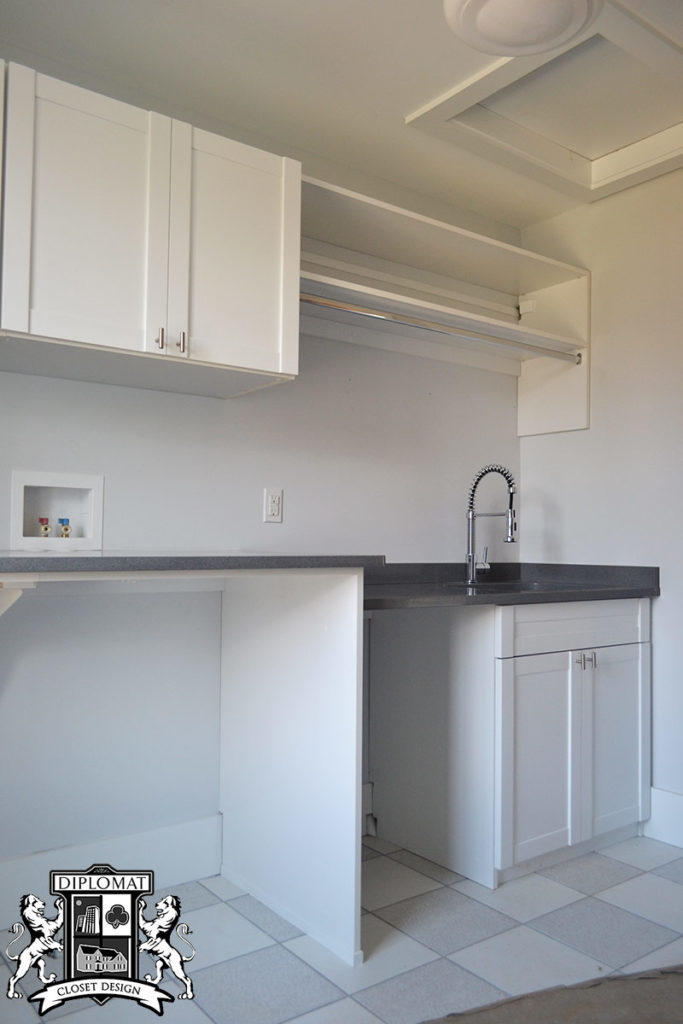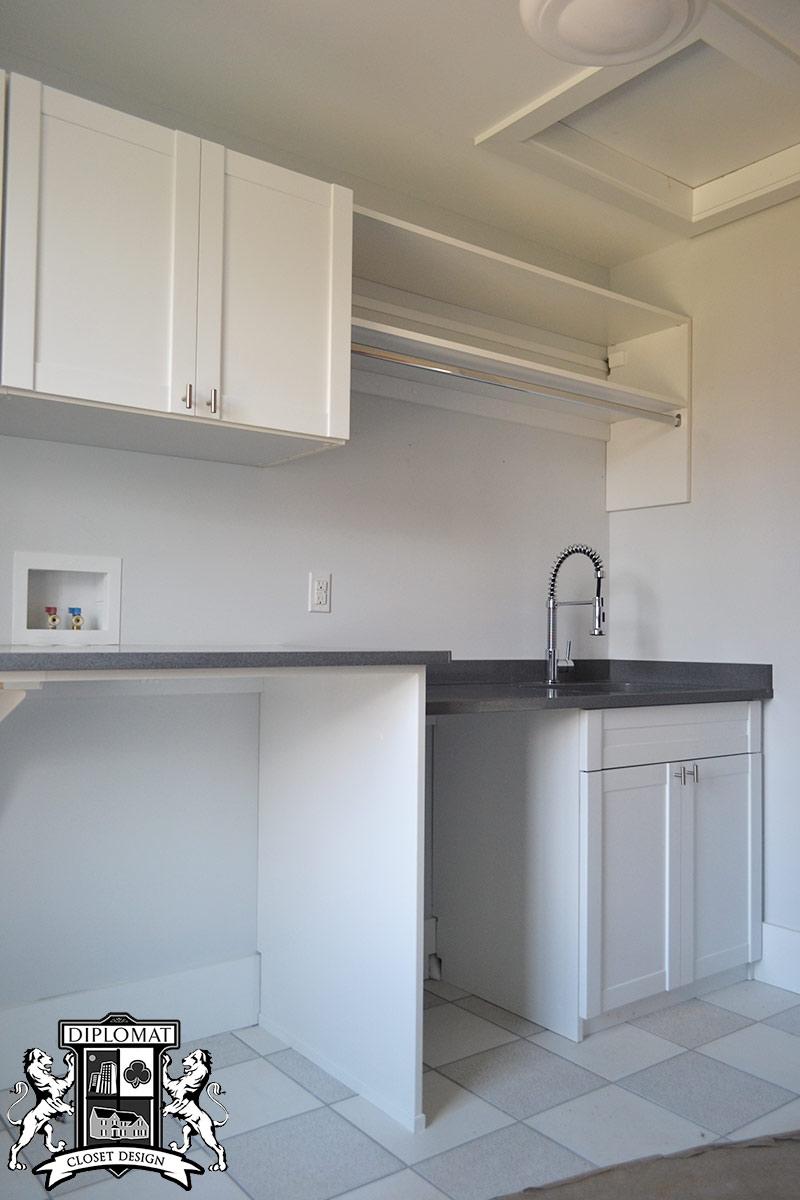 The modern kitchen has become the main living and gathering space in our home.
Along with the open floor plan, some builders have slowly begun to eliminate formal living and/or dining rooms. This trend frees up even more space which is then usually allotted to the great room/kitchen.
Many homeowners are more often requesting this separate pantry space off of the kitchen instead of or in addition to smaller pantries within the kitchen.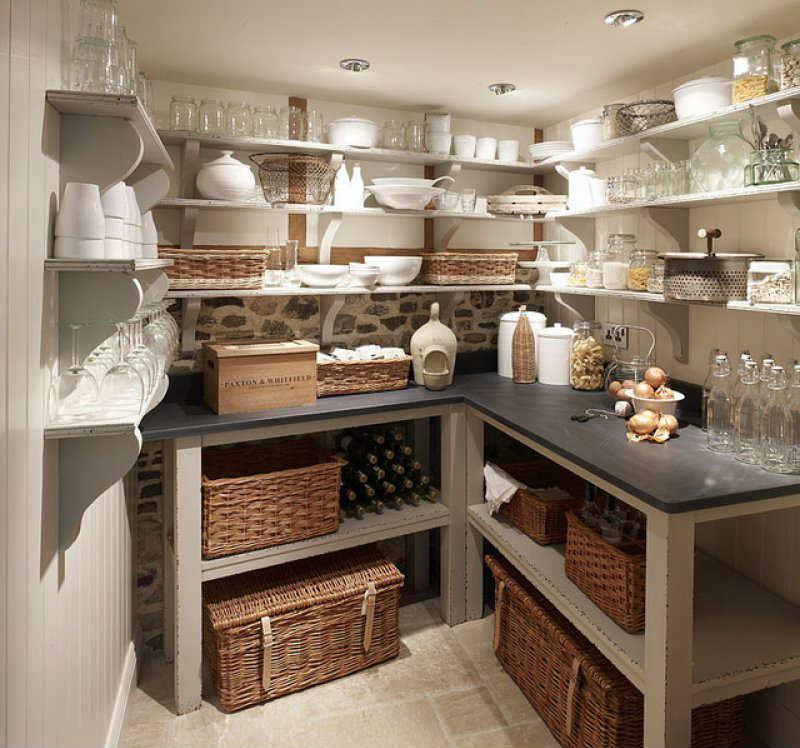 These separate pantry spaces are eye catching as well as very functional, although some homeowners do prefer them integrated into the kitchen cabinetry.
Many kitchen new-builds and remodeling projects include space in their pantry for high end appliances such as ice makers, wine coolers, beverage centers and coffee stations.
Vertical storage for large serving platters, cookie sheets and pizza stones is a very efficient use of pantry space.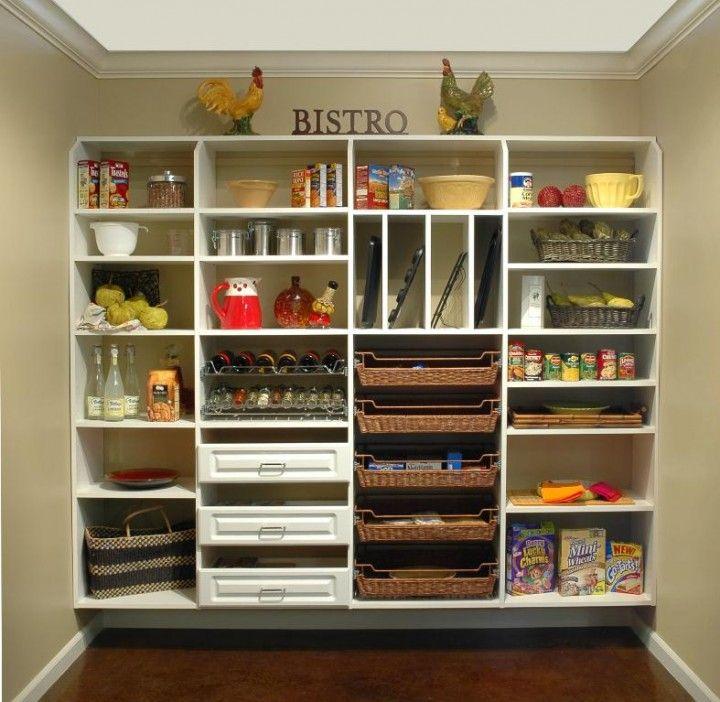 Without a doubt, electrical outlets and excellent lighting are must haves. Docking stations are starting appear in more and more homes and many families are placing them in their larger pantry.
You will find a counter-level shelf for storing heavy items like a stand mixer, or to use as a landing area for groceries you have just come home with to be quite useful.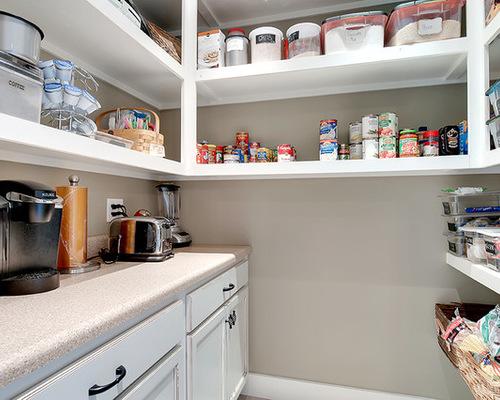 Motion sensor lighting is a nod to the ever-growing awareness of all things green, as are pull out bins for recycling which will save you many trips to the garage to get rid of your recyclables.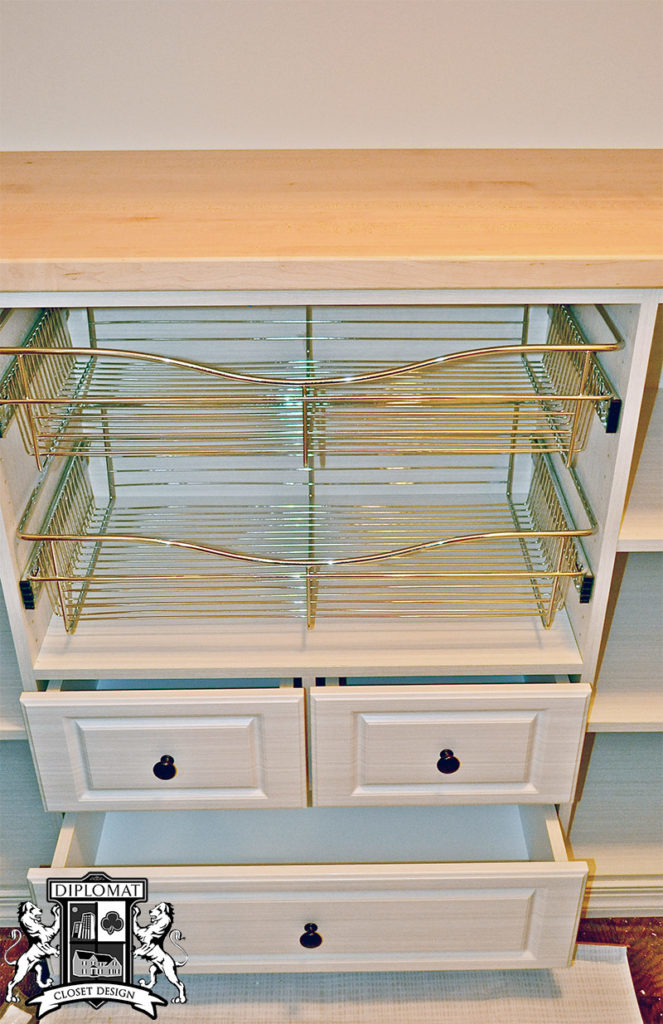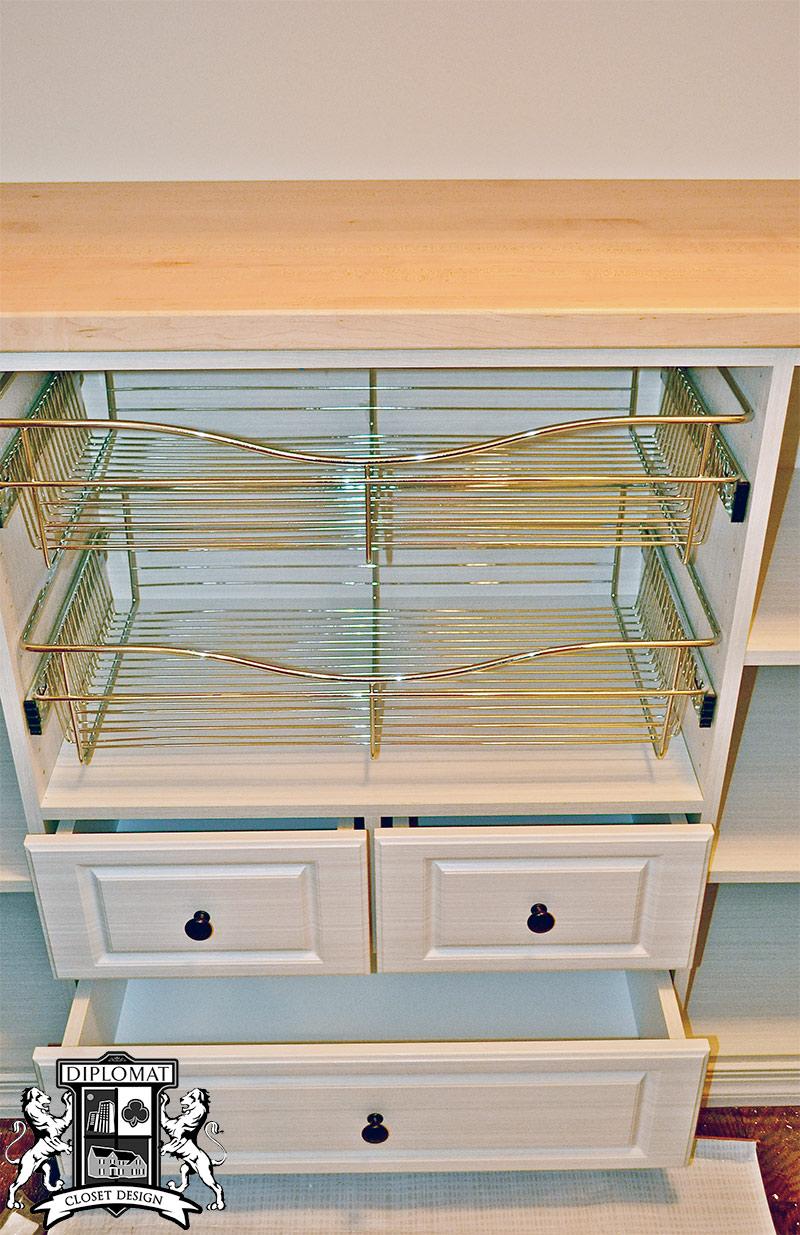 Those easy glide self closing drawers function beautifully anywhere from waist height down to store extra sets of china/dishes. A drawer with a soft cloth interior can be custom made by one of our skilled carpenters to hold your finest silverware.
Our process puts you in charge – we are there to answer questions and guide you.
Any one of our trained design specialists will be happy to set up a free consultation to meet at your home where they will start out by listening to what you have in mind. As they begin to get a sense for how your family wants the pantry to function, they will then be able to draw on their vast knowledge and experience designing kitchen spaces and work to tailor a solution particular to your needs and budget.
We can design kitchens with near pantries for large families and make-everything-from-scratch cooks, as well as baker's pantries that hold most often used supplies in small quantities, along with remote pantries that hold bulk supplies and large quantities.
Improvenet.com notes the rise in requests for simple slender pullouts next to the refrigerator door for quick and convenient access to cooking spices, and for the also simple yet genius under cabinet knife block drawer in lieu of the old storage butcher-block sitting on the counter top.
The design and decorating possibilities are endless. You could paint the walls of your pantry so that the color peeks through the items on your shelves to play off of other colors in your kitchen…get creative with your pantry door – what about pocket doors, or a reclaimed sliding barn door with hardware that compliments what you have in your kitchen? Or maybe a simple door that matches your kitchen cabinet doors?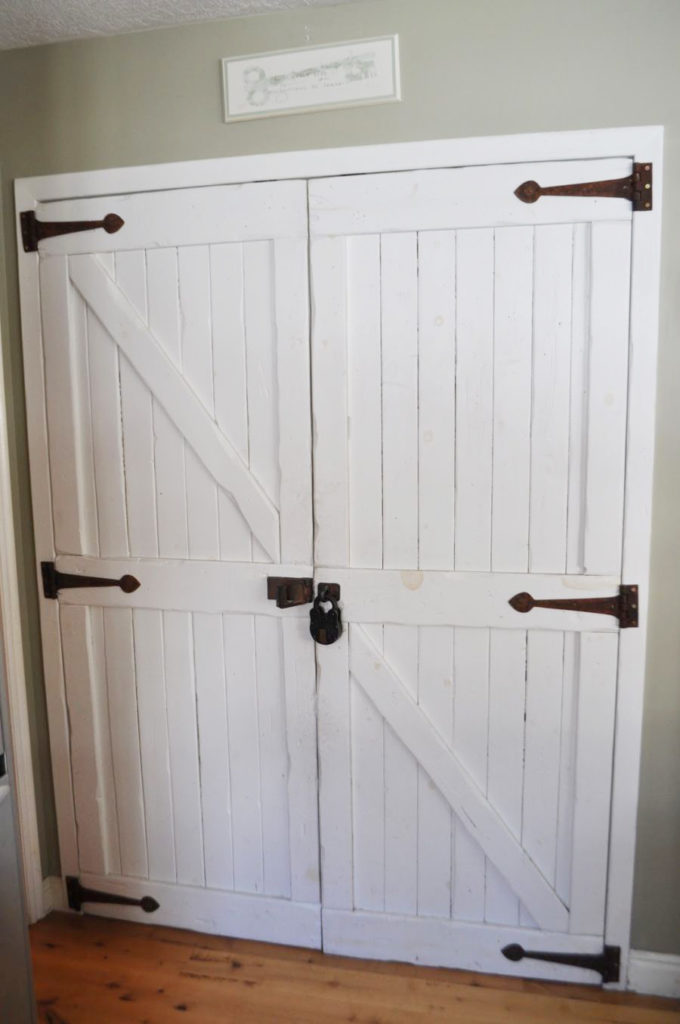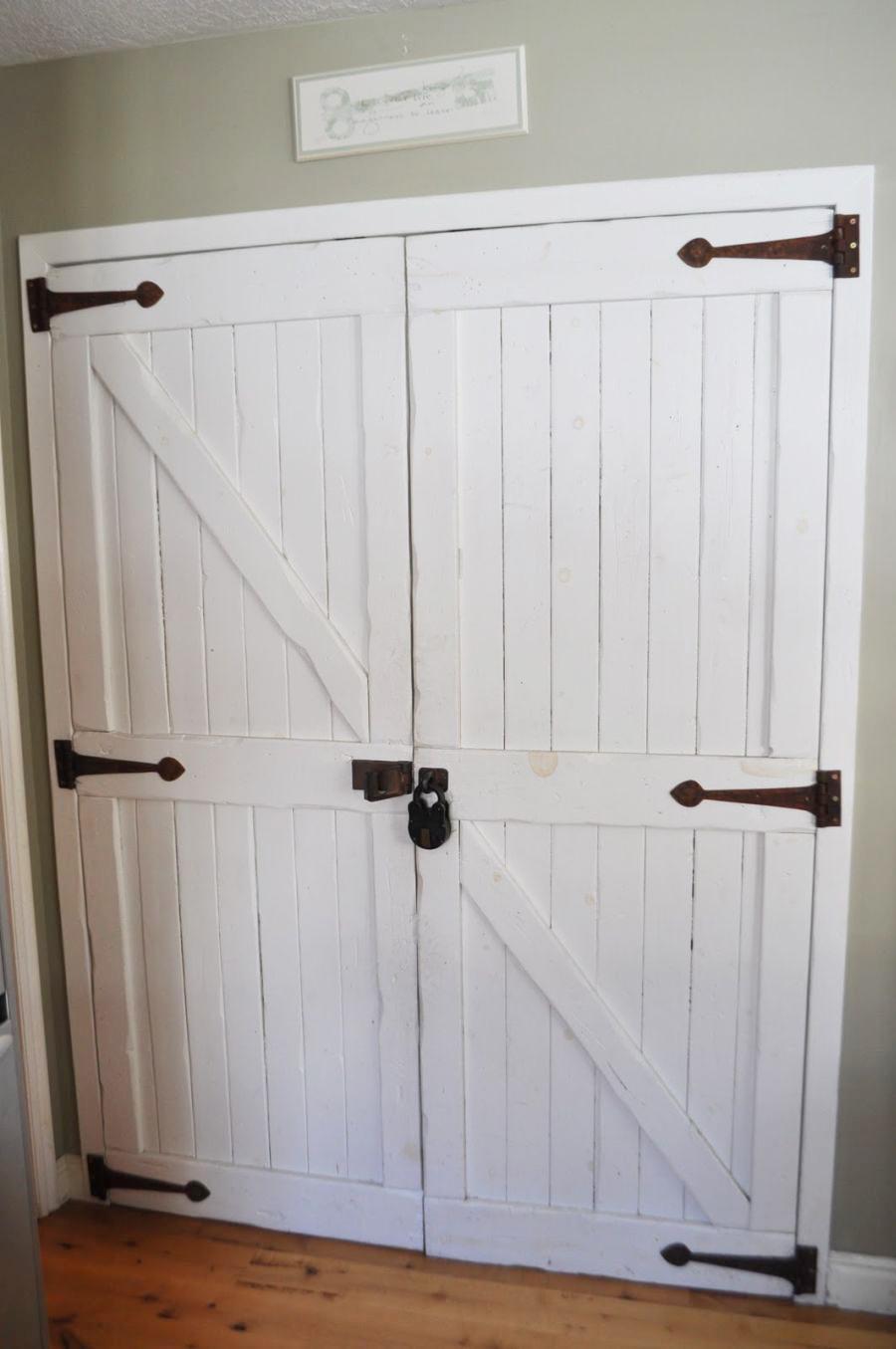 Custom cabinetry building has come a long way, too.
We now have the technology to create 2d and 3d renderings of your plans so that you can clearly visualize what the finished product will look like.
Diplomat Closets is a direct manufacturer and we produce all of the materials we use ourselves at our state-of-the art facility in West Chester PA.
Every product that leaves our shop comes with a lifetime guarantee. We are a family owned locally-operated company and we love what we do. Ready to get started?
Go right to our website www.diplomatclosetdesign.com and fill out a contact form, or call us at 610-431-3500.
We'd love to hear from you.