Imagine pulling a sweater out of your closet and smelling a burst of fresh, aromatic cedar. This is the exhilarating experience you get from a custom cedar closet design, which allows you to store clothing in a space that always smells clean and invigorating.
Cedar closets are ideal for long-term and out-of-season storage. You can add one almost anywhere: an attic, a basement, along a hallway, even right in your existing bedroom closet.
Here's a look at the benefits of cedar closets and how they can add beauty and functionality to your home.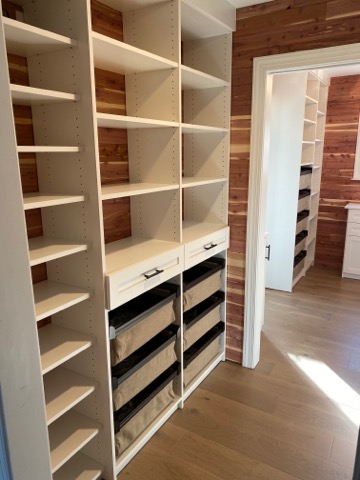 Custom Cedar Closet Design = Safe Storage
Instead of using stinky mothballs and artificial-smelling room deodorizers, use all-natural cedar to protect your most valuable clothing year-round. Plus, you can keep everything hung and orderly, preventing the wrinkles and creases that can destroy the look of your clothing.
A cedar closet is a perfect spot for furs, leather coats, formalwear, extra shoes, hats, sweaters, and other less-frequently used clothing. Cedar is repellant to rodents, moths, and a wide variety of destructive critters.
It also maintains an extremely low humidity level in the air. It's a natural dehumidifier that keeps moisture out of your clothes, extending their life and keeping them fresh for decades to come.
Cedar is so rot-resistant, it remains structurally sound in 300-year-old cathedrals. In fact, cedar was one of the primary woods used in ancient Egyptian sarcophagi, or coffins, and the wood is still holding strong after more than 3,000 years.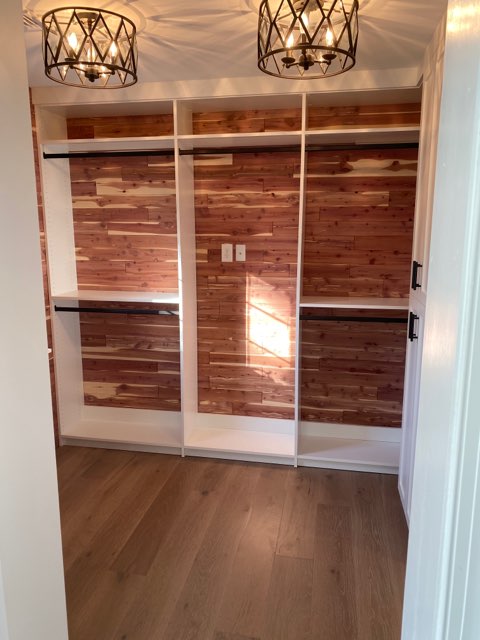 Functional Design
When designing cedar storage, think of it more as an everyday custom closet than a tucked-away storage nook. It should be functional and easy to use, without cramming your treasured clothing into any small, dark spaces. Everything should have space to breathe.
Your cedar closet can include long hanging bars, shelves, cabinets, hooks, and all the other custom touches you'd want in any closet in your home. And it should also include a bright, cheerful light fixture or two, sending beams of light into every corner of the cedar woodwork.
The Beauty of Cedar
There's nothing quite like the look of cedar planks. Cedarwood has natural reddish and caramel colors, with long, flowing dark and light areas that delight the eye. It's a joy to see in your closet.
Because the cedar itself is so naturally beautiful, the rest of your closet can be rather simple and still give the impression of an overall stylish design. Of course, part of the visual simplicity comes from careful custom craftsmanship that means there's always more than meets the eye.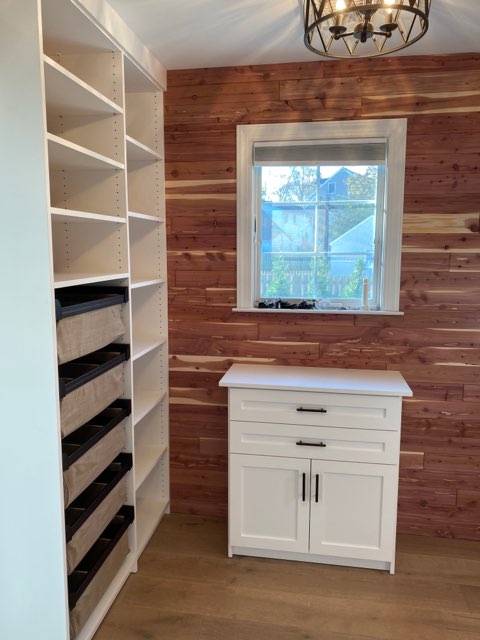 Your cedar closet might have secrets inside, like a cedar tie rack, cedar shoe inserts, and cedar hangers for furs and suede jackets. You can even include some hidden storage for your most valuable items.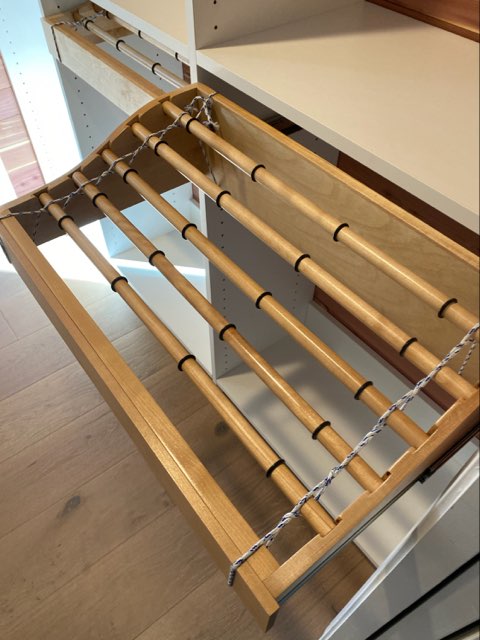 Talk to Diplomat Closet Design about innovative cedar closet design solutions like these. We can't wait to bring you the experience of walking into a custom cedar closet and taking a deep, satisfying breath of cedar-infused air.
REQUEST AN APPOINTMENT to talk about cedar closet design today. We frequently travel to homes in Chadds Ford, Kennett Square, Malvern, Exton, Downingtown, Wayne, Devon, King of Prussia, the entire Main Line and more.