How many times a day do you walk past a gold-mine of unused space in your home?
There are many reasons you may be looking for more space within your home- pantry needs, a bigger coat closet, or maybe a growing family. Whatever your needs are, we are happy to work with you to design a use for under your stairs that is organized and streamlined – and within your budget!
Here are 4 easy ideas to get you thinking about how to best utilize your space!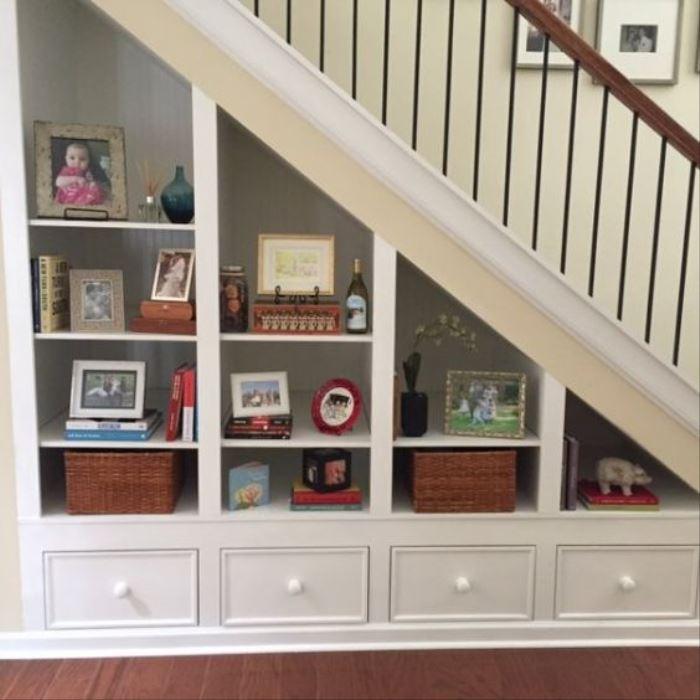 ---
1. Display Shelves
Sometimes all it takes is a couple of shelves and a nice built in and suddenly you've got yourself an unexpected upgrade…your choices for this new area are now virtually limitless. We can help design a space to match your décor and stay within your budget.
Style the space using color and accessories in pieces that reflect your family's unique personality.
Change up your display to match the holiday, season, or family celebration.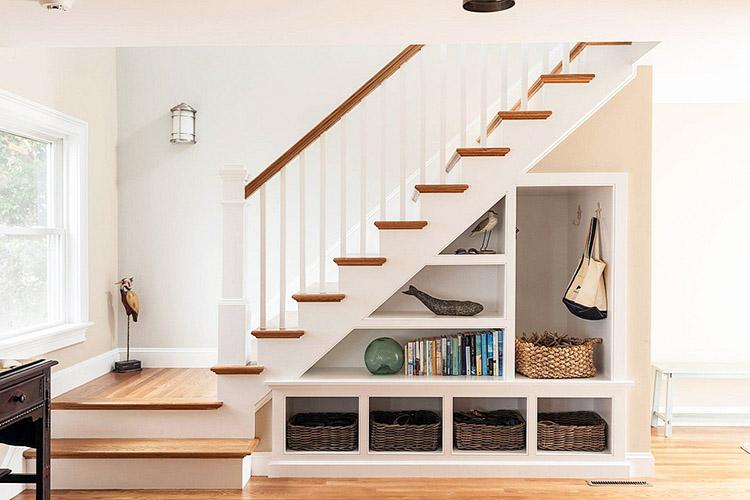 ---
2. Study Nook or Workspace
Homedit.com suggests starting with a simple wall mounted desk. One of our skilled designers can help you chose the perfect option. Above the desk, we can add a couple of open floating shelves to create a dedicated spot for studying, working, and bill paying.
We love bins; have fun choosing a few to use as storage for essential office supplies, envelopes and stamps (yes, people still use both!) and anything else you think your new study nook/workspace will need.
As task lighting, select a simple table lamp that fits the scale of the area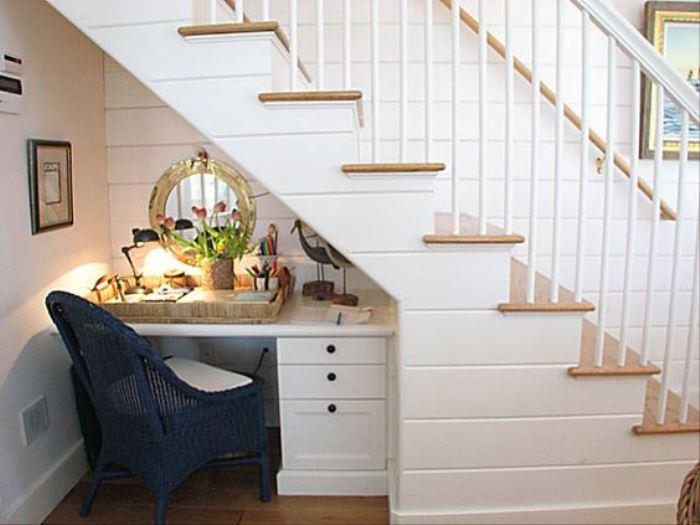 ---
3. Drop Zone
It's human nature to discard things we've been weighted down with all day – laptop bags, back packs, keys, coats and hoodies… you know how it goes.
The central location under your stairs is a perfect place to set up a drop zone.
At Diplomat, we listen to what your family will need and create a plan to make this a useful organized space.
The key here is to make this easy to use so it gets used but attractive at the same time.
Two words: hooks and drawers.
Make it a habit to use the drop zone coming and going so that there is no more morning scramble looking for a backpack or a set of keys.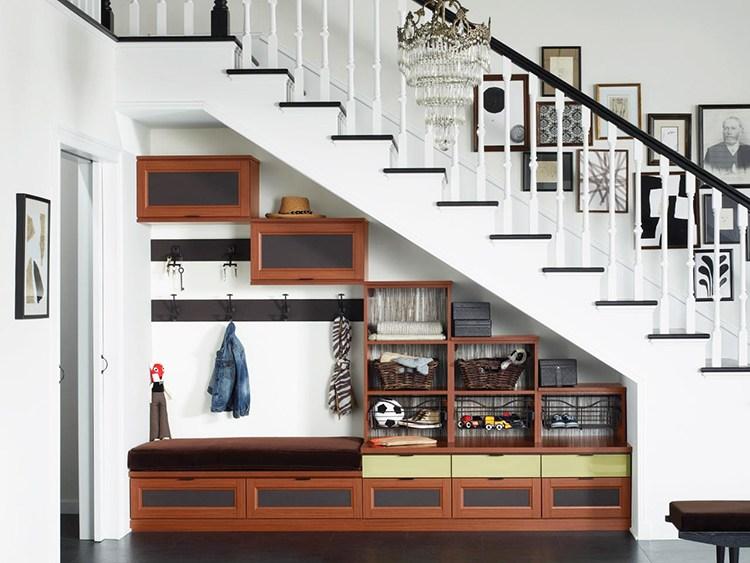 ---
4. Reading Nook
Although the idea of utilizing the space under steps may seem novel, doorknob.com points out that it is actually one of the oldest tricks in the interior design handbook.
We LOVE this creative idea for finding a quiet spot to steal away. You can still hear what's going on (if you really want to), or you can choose to curl up quietly out of sight.
We can help you claim the space under the stairs as your own with a simple built in which will provide extra storage. Top it with a nice comfy cushion covered in a fabric you love. The more pillows the better.
Your home may even have enough room under your stair case for a chaise lounge or club chair and ottoman.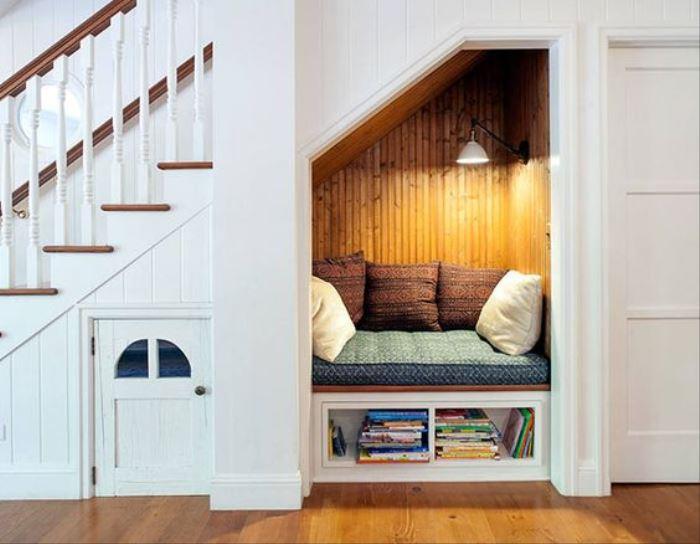 ---
Diplomat Closet Design welcomes your calls and questions. We take great pleasure in collaborating with you to help you reach your organization goals as well as executing your design ideas.
Speak to us at 610-431-3500 or visit our contact page.
Let's get started.