When the seasons change and the weather cools, your coats and boots come out of their hiding places. Mud, slush, and ice will soon be stomping their way through your front door.
Now's the time for your mudroom to shine. Is it up to the task?
A mudroom isn't just a functional space. It's also a place to welcome visitors to your home with a warm embrace.
As Suzanne Ennis explains in Houzz, "An entryway or mudroom is more than just a drop zone for jackets and shoes. It's an opportunity to make a great first impression and express your style."
Mudroom Upgrade: A Worthwhile Investment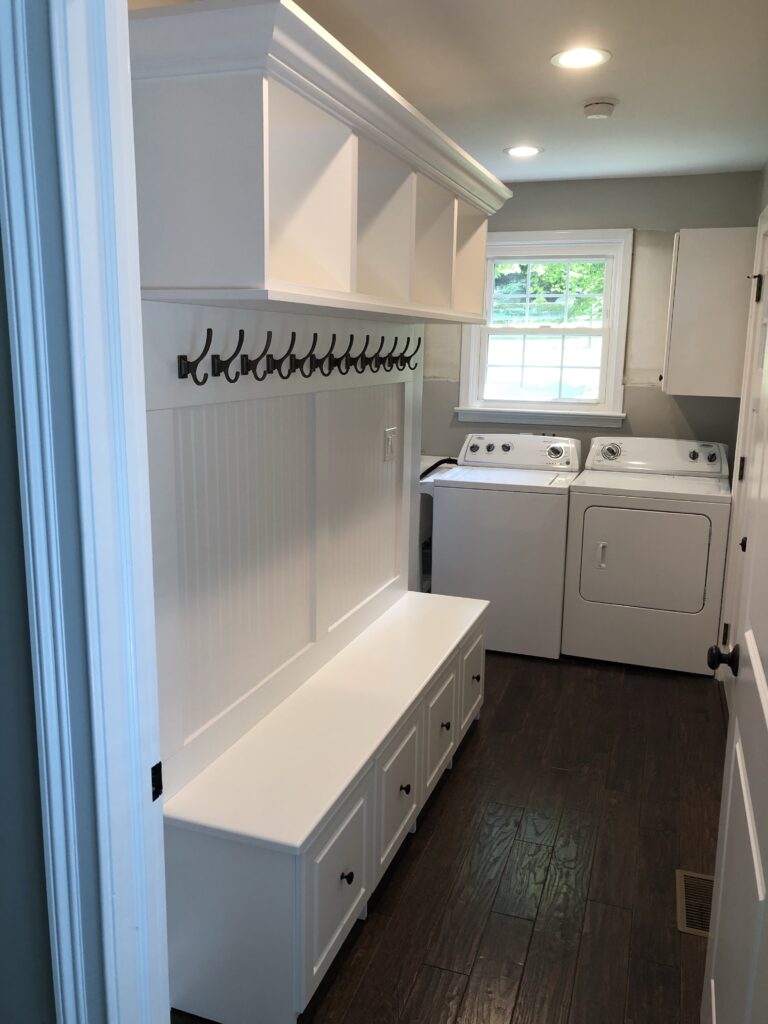 A mudroom update is usually one of the easiest, quickest, and least expensive remodeling jobs in a home. Unlike a kitchen or bathroom renovation, you probably won't need to purchase expensive equipment or reroute any plumbing. Wiring changes should be minor.
It's also a smaller space where any upgrades will make a big impact. A previously cramped, cluttered mudroom becomes so much more inviting after a facelift. When you come home each day, you'll appreciate your orderly mudroom.
That's why This Old House calls a mudroom the "best home upgrade for back-to-school season." School-age children can place their bookbags and shoes in designated spots. Visitors know exactly where to put their jackets. Mudroom storage makes it easier for your whole family to stay organized.
A stylish mudroom also helps your home stay clean during the winter months and into the holiday season. Instead of seeing everyone's shoes strewn across the entryway and coats piling up on the beds, your mudroom holds it all neatly in place.
Mudroom Hooks, Baskets, Seats, Shelves, and More
Details matter in a mudroom. Add a mix of inventive storage features to provide flexible organizing options. Here are some ideas to inspire your mudroom makeover.
Shelving and Drawers
Storage is a must for a mudroom. You'll need somewhere to keep all the clothing, accessories, and other items organized. If you prefer to keep everything completely out of sight, install closed drawers or closets.
Open shelves work well for frequently used items like sunglasses, purses, and hats. Consider adding custom-sized shelves for oversize and bulky items, including sports gear.
Baskets and Bins
On your open shelves and along the floor, large bins or baskets can corral things like toys, pet gear, and items for outdoor activities. Since these storage solutions will be so visible, it's worth spending a bit of extra money to get durable and stylish containers like tough woven baskets or wood boxes.
Bench Seating
Does your mudroom have a place to sit? It's nice to have a resting spot where people can take off their shoes each day or clean off their boots after trudging through a snowstorm. Seating also offers an opportunity for hidden storage underneath, which is perfect for tight spaces.
Hooks, Knobs, and Hardware
The right hardware will give your mudroom a finished look. In addition to the cabinet and shelving hardware, choose other features to provide extra storage: hooks, holders, grabbers, and sliders.
Great Mudrooms Come From Great Planning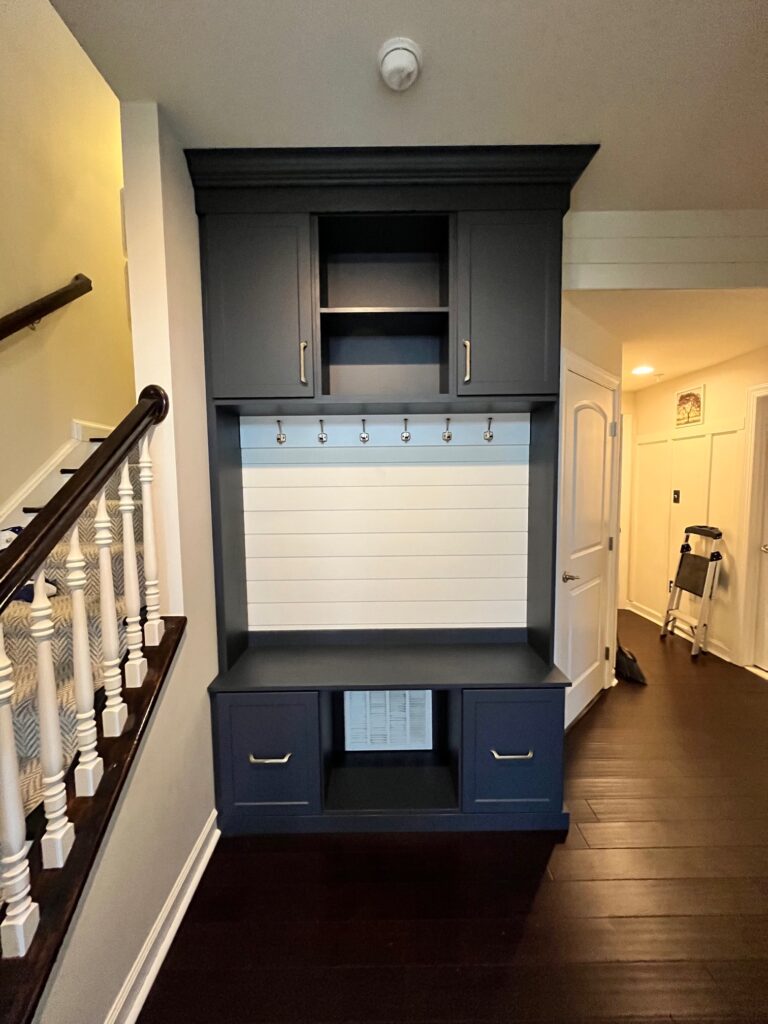 Designer Angela Hamway explains in Better Homes and Gardens, "Ask yourself how you use the space and what you wish you had before you start thinking about how to outfit the space."
Work with a custom designer to create a mudroom design that gets the most out of every square inch while matching the overall style of your home. A designer will also help you think through the goals for the space, ensuring your end result is as pleasing as possible.
Finally, remember to have fun while upgrading your mudroom. Even a small, utilitarian space has room for designer colors, beautiful wallpaper, or a feature wall. 
Request an Appointment
Get your mudroom all dressed up and ready for the season! Request an appointment and we'll help you refresh your mudroom, hall closets, or any other storage areas in your home.
If you live in Chester County in towns such as Berwyn, Lionville or Valley Forge, contact us today.