White cabinets were a top trend for kitchen cabinetry in the last decade, but their popularity is fading. Whether you think stark white cabinets are a little too sterile feeling or you are tired of the same old look in your kitchen, there are plenty of alternatives that can give your space an updated, stylish feel!
Take Cues from the Ocean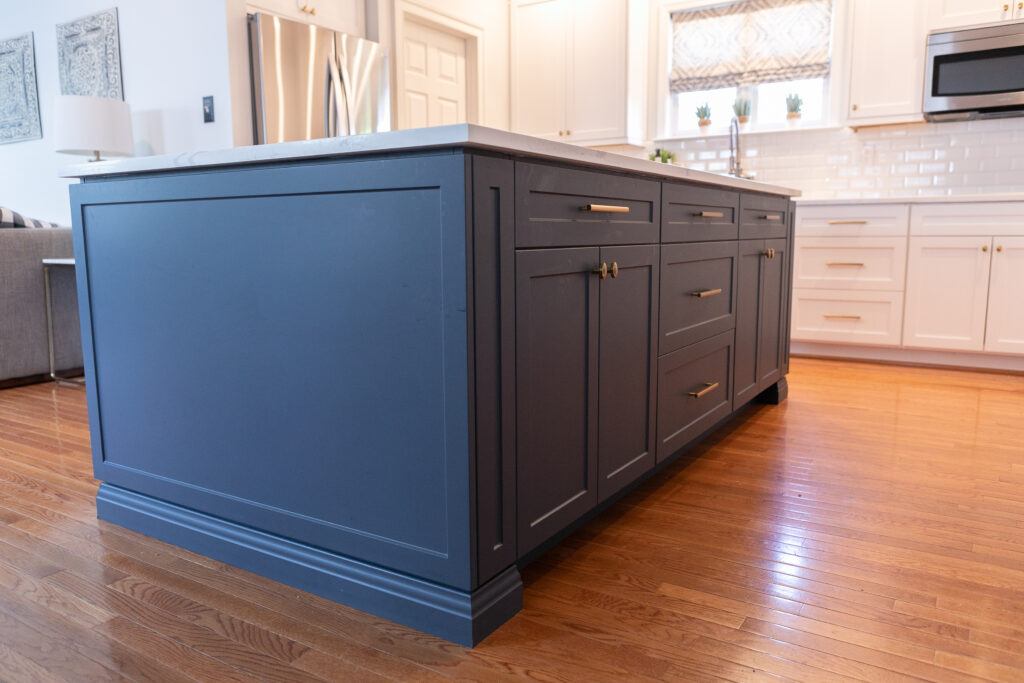 Dark blue or dark green cabinets provide a bold contrast to lighter-colored walls and countertops, making them an ideal choice if you want to make a statement in your kitchen. They also go great with most neutral colors–both beiges and grays. These deep ocean hues make it easy to accessorize; lighter blues, seafoam green, and whites will stand out against dark blue making any kitchen feel bright and airy. Plus, they work especially well if you have stainless steel appliances and other modern accents.
Gray All the Way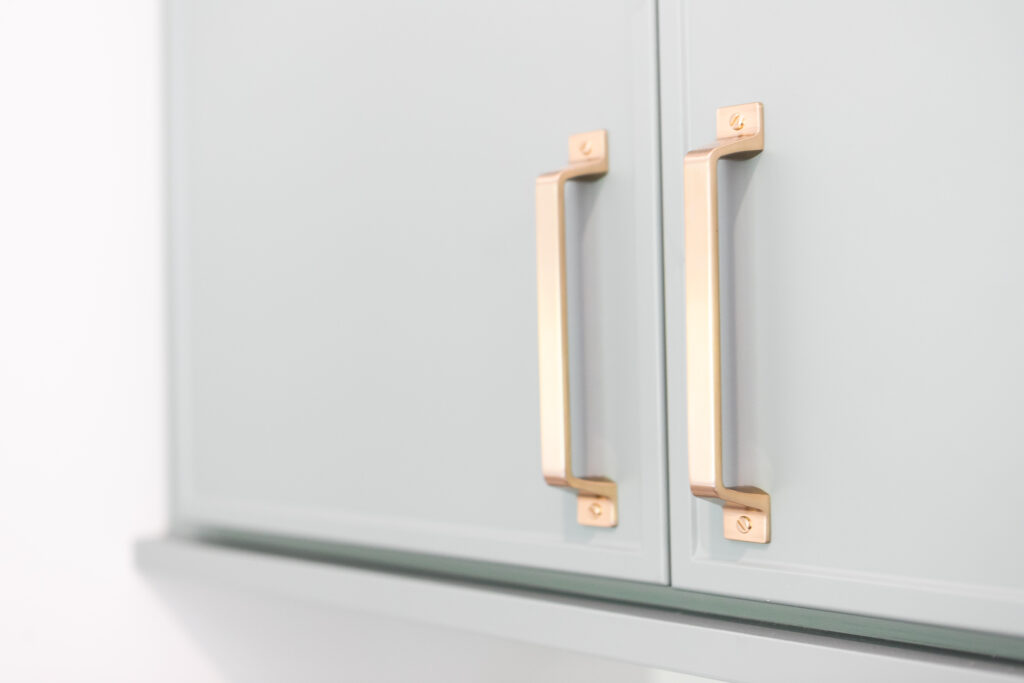 Gray cabinets are another great option for homeowners who want a refreshing change from traditional white cabinets. Gray is incredibly versatile—it looks great with both cool-toned and warm-toned colors, so it's easy to create a unique aesthetic for any kitchen. Plus, gray pairs beautifully with natural materials like wood or stone, which means you can easily create a timeless, classic look in your home without having to break the bank by having to replace other components of your kitchen such as your countertops, backsplash, or floors.
Stay Classy and Timeless with Wood Stains
Wood-toned cabinets are always in style because they provide an element of warmth that other colors simply can't match. Additionally, they are incredibly versatile; you can opt for darker woods such as mahogany or walnut for a more traditional style or go with lighter woods like pine or maple for something brighter and more modern.
Wood-toned cabinets are an excellent way to add warmth and texture to any kitchen design scheme while also bringing in elements from nature itself. They also pair nicely with many different types of countertops ranging from sleek granite to rustic tile. So no matter what type of style you prefer, you should be able to find one that works perfectly for your kitchen! You can even save money and time on your project by going with a wood alternative for your cabinet upgrade.
Mix Things Up
If you're looking for a striking option to take your decorating scheme up a notch, consider giving your kitchen cabinets two colors for an impactful designer touch that adds dimension to the room. The two-tone look is a trend that continues to be a popular option with new homeowners. Painting the lower cabinets a dark color such as black or dark blue and white for the upper cabinets provides an interesting visual contrast. Not only will this create an eye-catching feature in your kitchen, but it can make it appear brighter and more spacious. Painting an island a different color than the rest of your kitchen is also a fun and simple way to add a pop of contrast.
Other ways to mix up cabinet colors include using two-toned paints or using accents such as glazes or distressing techniques on solid-colored painted doors for a custom look; either way you choose provides plenty of opportunities for creativity.
Open Your Mind with Open Shelving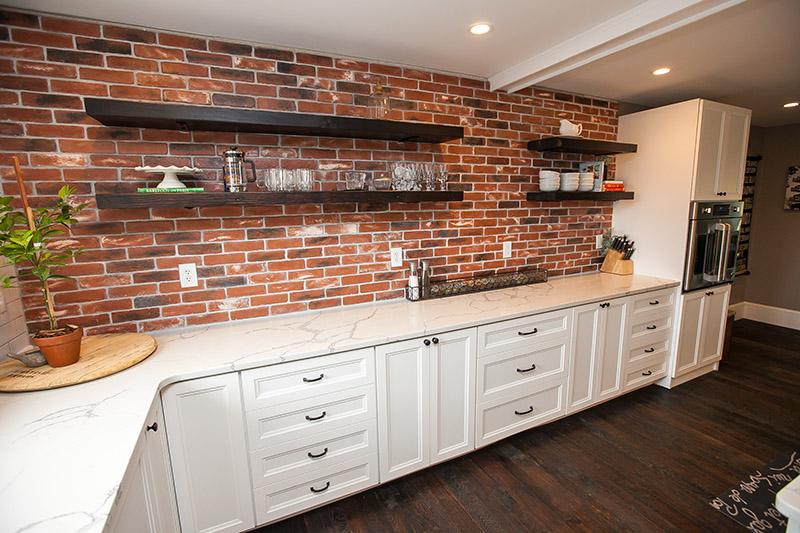 Open shelving allows you to make use of vertical space, which can be especially helpful if you have limited floor space. Wall-mounted shelves are perfect for displaying items such as cookbooks, jars of spices and herbs, or even small appliances like blenders or toasters. You can also use open shelves to store larger items such as pots and pans, freeing up valuable cabinet space. Plus, with wall-mounted shelves, you can easily adjust the height and width to fit your specific needs.
Open shelving is also an excellent way to show off your favorite dishes or decorative pieces, adding visual interest to your kitchen. Whether it's vintage plates or colorful mugs, an open concept gives you the freedom to create a unique display that reflects your personal style. And since open shelves are easier to access than traditional cabinets, they are great for entertaining—you can quickly grab what you need without having to open and close doors!
Diplomat Closet Design Can Help You Reimagine Your Kitchen
If you've been feeling stuck with traditional white cabinets lately, why not try something new? There are plenty of alternative cabinet colors available that will instantly give your kitchen an updated look. From dark blues and grays to wood tones, there is sure to be something that fits your needs. No matter which route you decide to take, changing up your white cabinets is sure to make all the difference in refreshing your kitchen.
At Diplomat Closet Design, we can help create a beautiful custom look for your kitchen, no matter what colors and design you choose. We are a locally-owned and operated business accessible to homeowners in Pennsylvania, Delaware, and the surrounding areas. To learn more, please request an appointment with Diplomat Closet Design.
If you live in Montgomery County in towns such asArdmore, Gladwyne or Plymouth Meeting, contact us today.