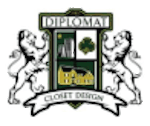 Custom Closets, Custom Pricing
Choose the price level that fits your budget, needs, and style.
Diplomat Closet Design offers four closet pricing levels with a variety of stylish storage options. Select the level that suits your needs and work with a closet design expert to arrange professional installation. Please note that we have a $1,400 minimum for an eight-foot closet.
A simple but elegant shelving solution for any closet
Combination of shelves and hanging solutions
3/4" white furniture grade melamine
Chrome oval hanging rods and cups
No drawer
$175 per linear foot
A floor-mounted mix of beautiful open shelves and hanging drawers
3/4" white furniture grade melamine
Chrome oval hanging rods and cups
No backer
No crown
One-piece drawer fronts (up to 10 drawers)
White birch boxes
$260 per linear foot
A mix of open shelving, hanging drawers, and closed shelving wrapped in a stylish crown molding

3/4" white furniture grade melamine

Chrome oval hanging rods and cups

No backer

Crown closet molding

One-piece drawer fronts (up to 10 drawers)

White birch boxes

Some closed shelving
Floor mount options
$365 per linear foot
A fully enclosed shelving system for a sleek look with deeper units, drawers, and crown molding
3/4" white furniture grade melamine
Chrome oval hanging rods and cups
Deeper units
All closed shelving
Drawers
Crown molding
Base

$630 per linear foot